I thought that I had dodged a bullet with my daughter.  All of her friends and girls her age seemed to have been bitten by the One Direction bug.  Not my girl.  And then a few months ago it happened.  She started blasting their songs (at 5:30am sometimes!), talking about them and begging for Tiger Beat.  Just like nobody can prepare you for having a baby, nobody could have prepared me for having a tween.
Although I don't want to further her obsession with 1D, I know that it's something she loves.  Similar to New Kids on the Block when I was that age.  I thought it'd be fun to design and print some lunch bags for her, just because.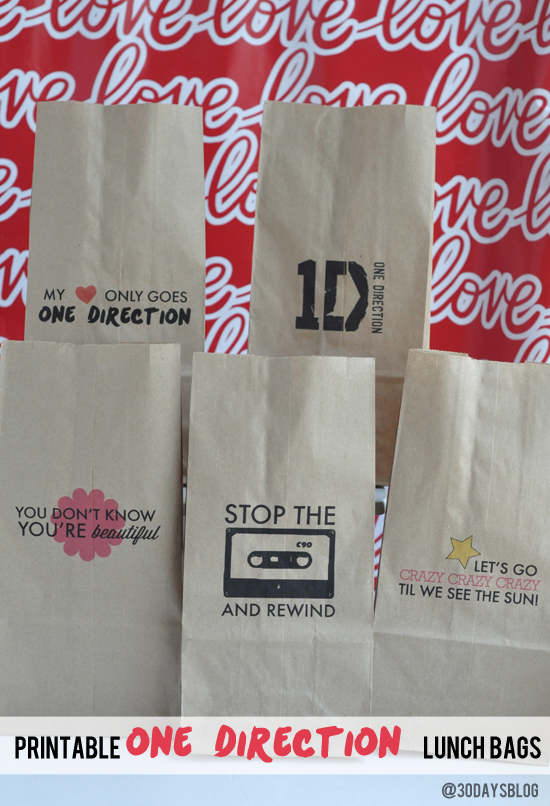 I had a good time designing bags that I knew my (not so little) girl would flip out over.  Some are lyrics, another is a logo and one is meant for big time fans- "My heart goes One Direction!"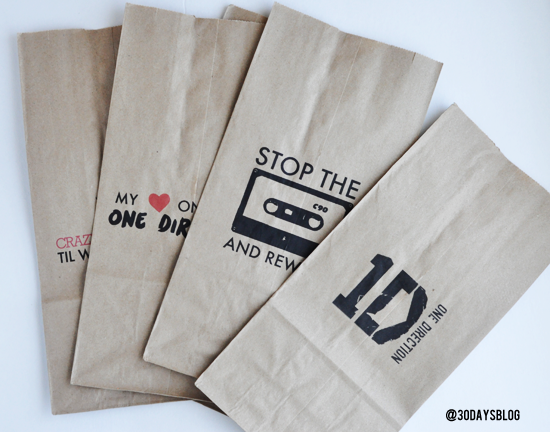 I have showed other bags that I've printed before.  Visit my Printable Gift Bag or Christmas Treats posts.  When you first try to create and print a bag, it takes some time to get your settings down just right.  Each printer is different.   You can see from my screenshot below how I set mine up.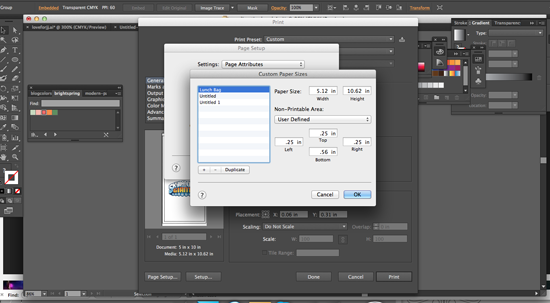 I got my exact lunch bag size- 10 5/8″ x 5 1/8″ and imputed it into the custom field for my printer's page set up.  I fed my bag face down.  Again, each printer is different so you have to play around with yours to know how to print it correctly.  Because I saved this setting, I can now use it in the future for other bags to be printed.  (hint, hint- you can see what type of bags I printed next for my youngest!)
Julia said this one was her favorite: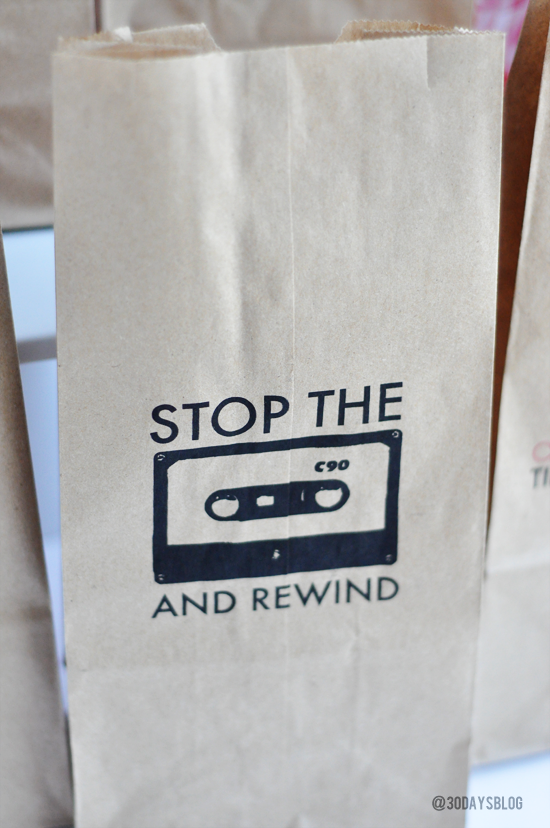 The look on her face when I showed her what I was up to was golden.  She even squealed!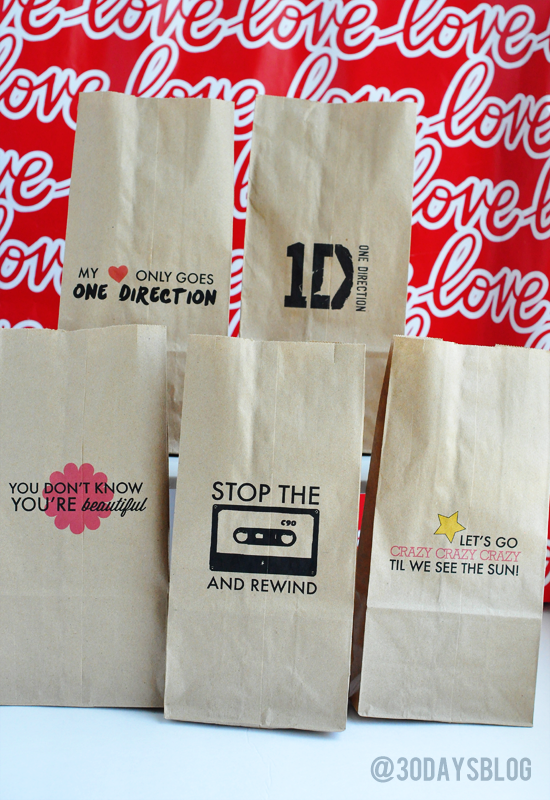 Download the One Direction Gift Bags for your fan:
Let's Go Crazy
Stop the Tape and Rewind
My Heart Only Goes One Direction
You Don't Know You're Beautiful
1D Logo
For 30days subscribers and personal use only. Thanks!
Do you have kids that are big fans?  Have you made fun lunch bags or printed on them before? I'd love to hear all about it!