As I mentioned before, we get a lot of holiday treats. Which we love. But a couple of years ago I decided that instead of giving one more plate of _(insert yummy treat here)______ we should give some of our very favoritest cookies in the pre-cooked phase. Then the receiver could choose when they want to enjoy their treats. Think Pillsbury only tastier. And the chances of you having your favorite cookie ingredients on hand is much more likely than peppermint extract (though I do think they are worth it). You also don't have to wait for all of the cookies to come out of the oven and rush over to your friends houses while they are still warm. If that's your kind of thing.
All you need to do is:
Make your
favorite cookie dough
.
Flash freeze it:
put it on a foil lined cookie sheet in the freezer for 30 mins.
While waiting, bake some
just to make sure
they taste ok
. ;)
Pull them out of the freezer.
They look the same but harder.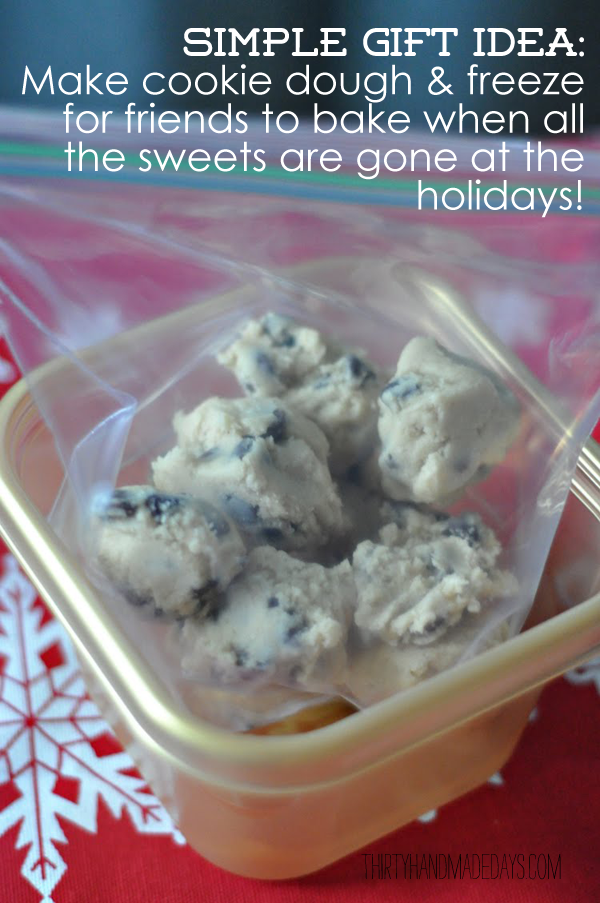 Put cookies in a ziploc bag
and then in a container.
Add a sticker label.
Done.