This post is in partnership with TIKI Brand.  I am beyond thrilled to work with a company I absolutely love!
Throw a fun outdoor summer party with your friends and family this year.  I'll show you exactly how to make it fun and delicious!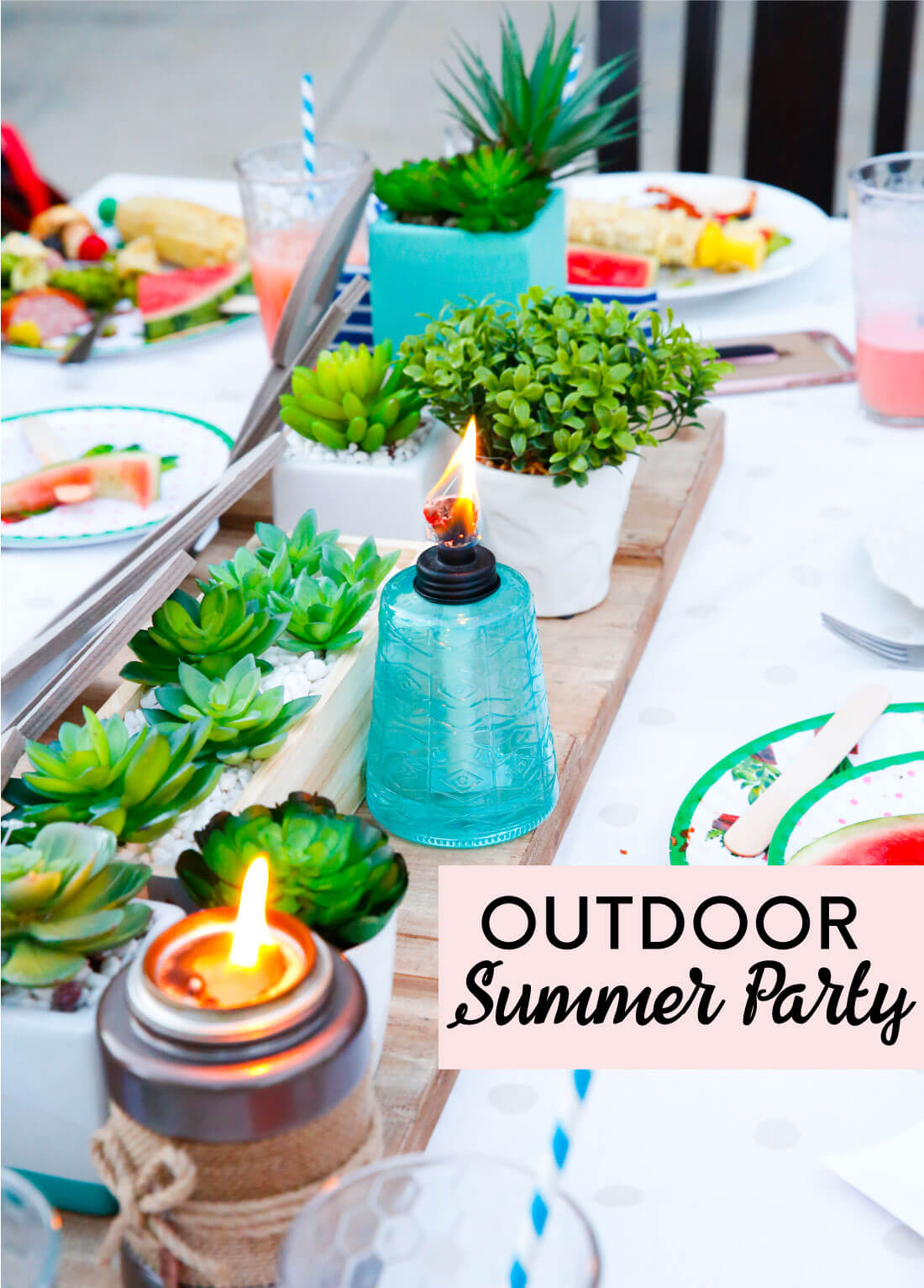 At the end of every school year it feels like I'm just holding on for dear life.  There are so many things to do, field trips, awards assemblies, graduations, report cards, parties and more.  I've always wanted to throw a summer party but somehow it doesn't happen in all the chaos.  Until this year! The time was set and we had a few close friends come over to enjoy a dinner close to sunset.  It ended up being so pretty, fun and not to mention delicious.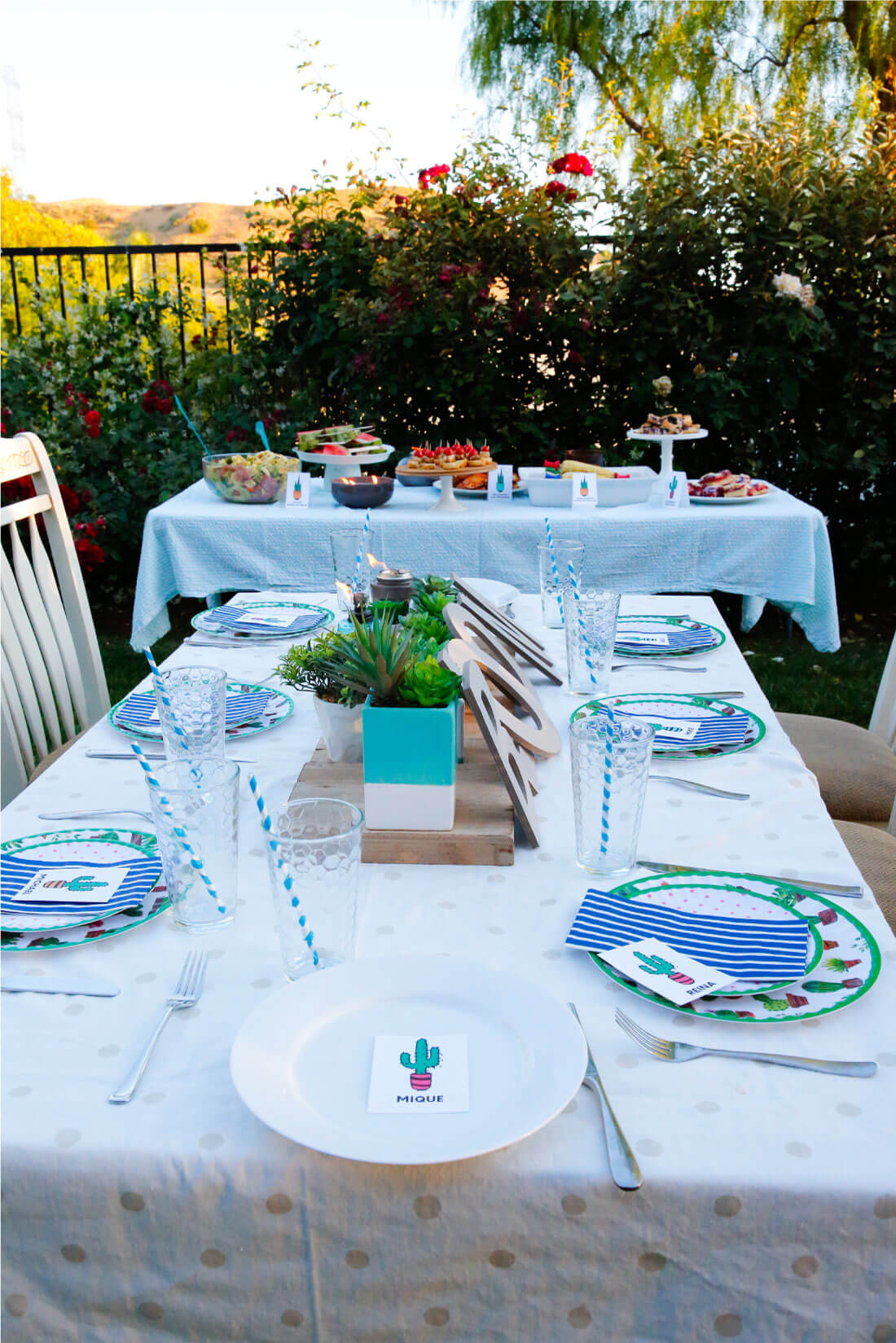 Since I planned the get together to be right around dusk and as the sun was setting, I wanted to have use some table top lighting.  I found the perfect thing in these TIKI Brand Clean Burn Tabletop Firepieces.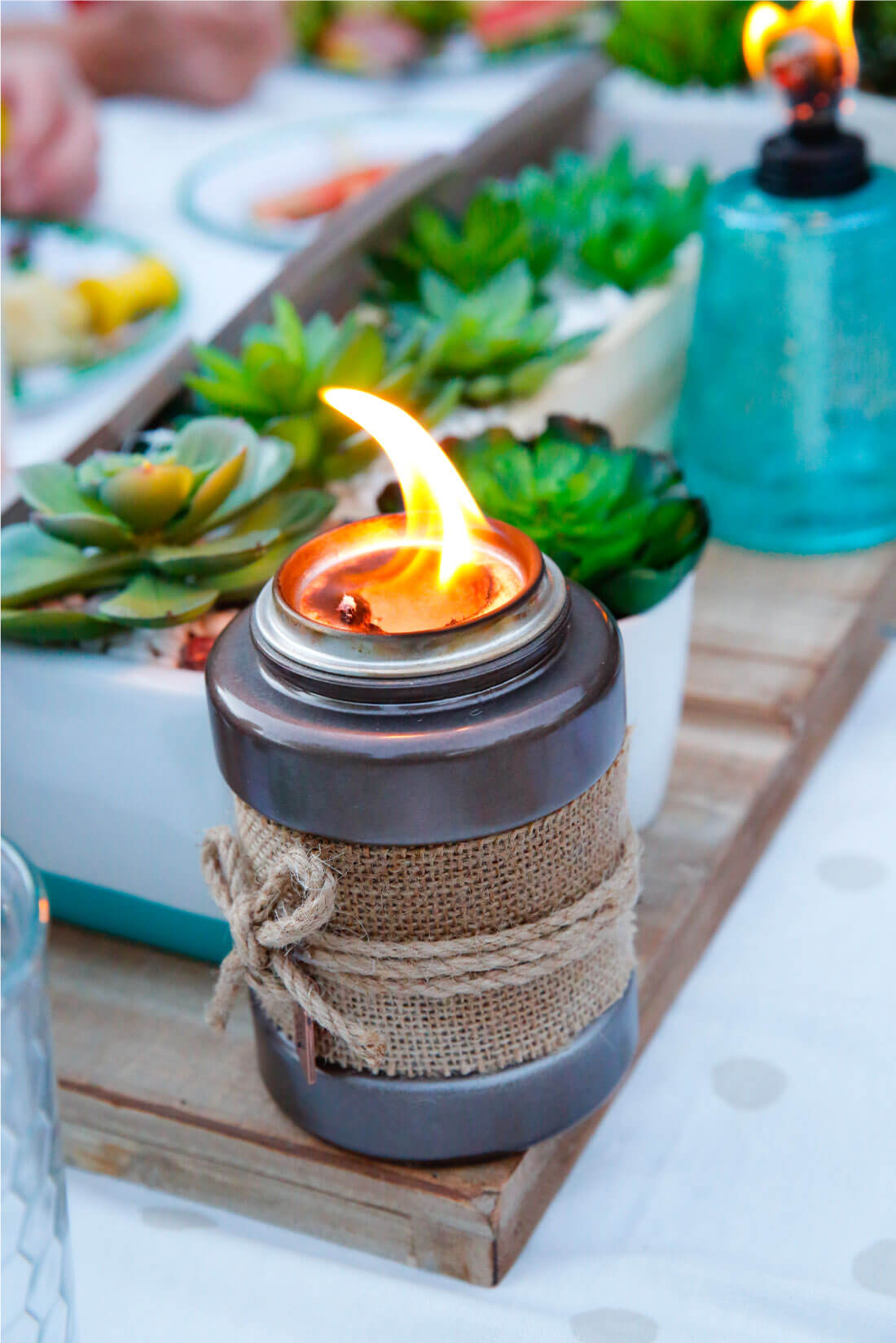 TIKI Brand re-invented, re-imagined and re- designed fire with the Clean Burn Tabletop System™.  The fuel you put in these Firepieces is plant based and provides light with big beautiful flames but less smoke.  So no worries about smoke all around the food.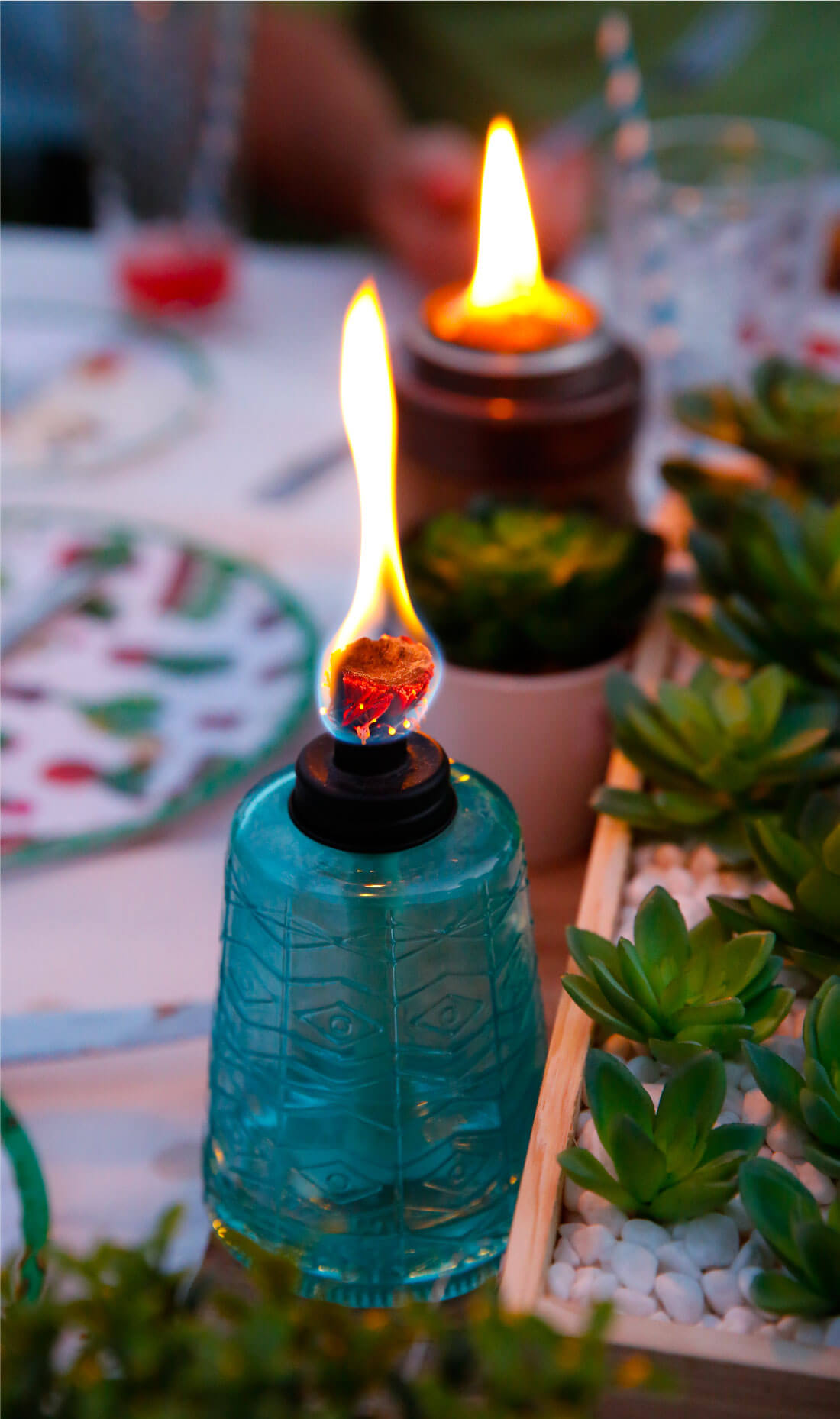 Some things I love about these Clean Burn Tabletop Firepieces that I used:
They have a reusable Roundwick™ burner system that gives light for up to 3 hours!
There are a bunch of colors, textures and sizes.
The fuel is plant-based and provides a clean burn – no gross smells and less smoke
We have a camping trip that I will be bringing these pieces with me for sure.  They can be used on our tables where we eat our meals there.  I can't wait!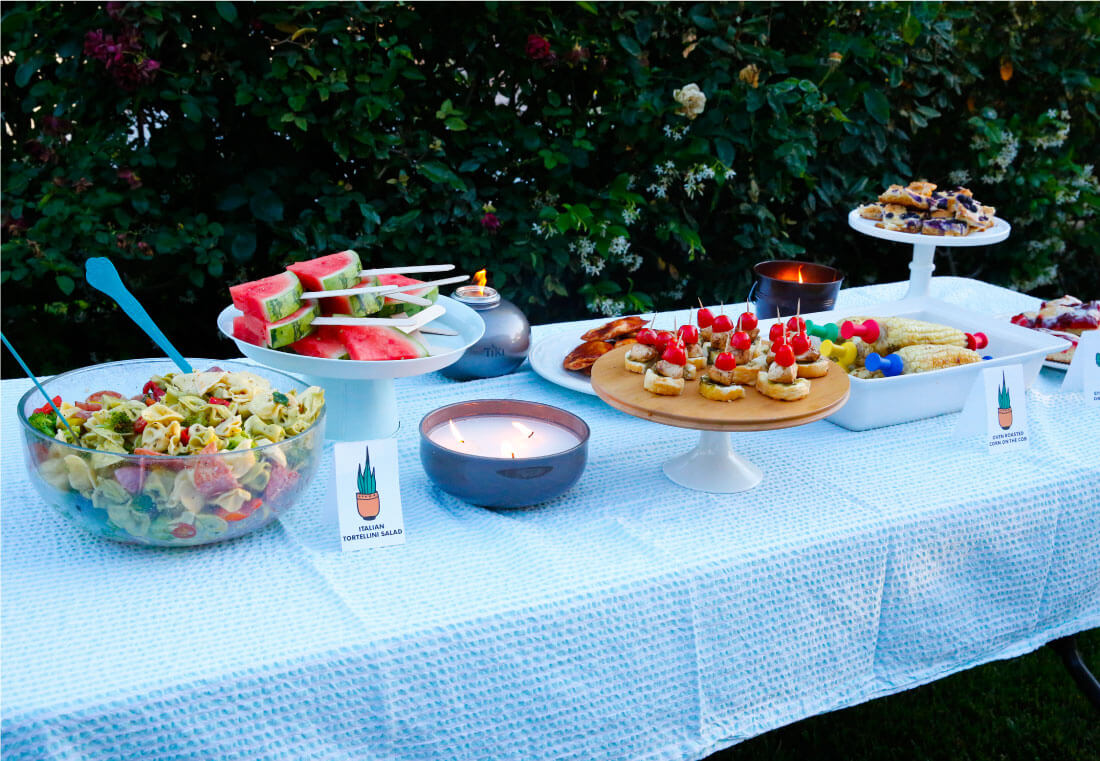 We've had an especially wet year here in California which has brought out a lot of bugs.  It's been a pain.  I was worried that the bugs would swarm the dinner table but set out a citronella TIKI brand candle and it worked like a charm.  We had no bugs!  Plus it provided the perfect lighting around the food.   Speaking of the food… here's what I served:
(recipes coming soon!)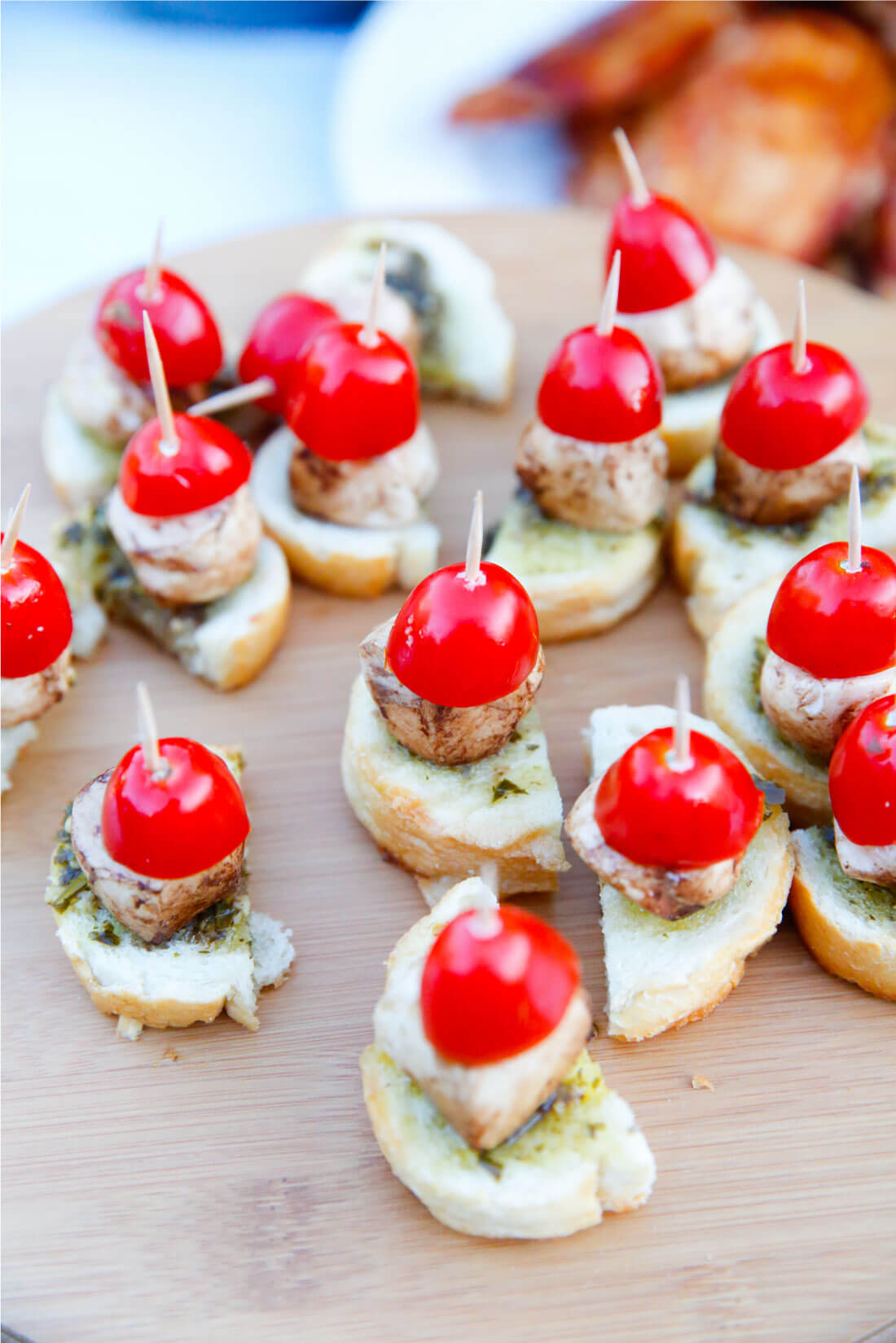 Mini Pesto Caprese Bites – these were one of the stars of the night.  They were simple to make but oh so good.  One bite of amazingness.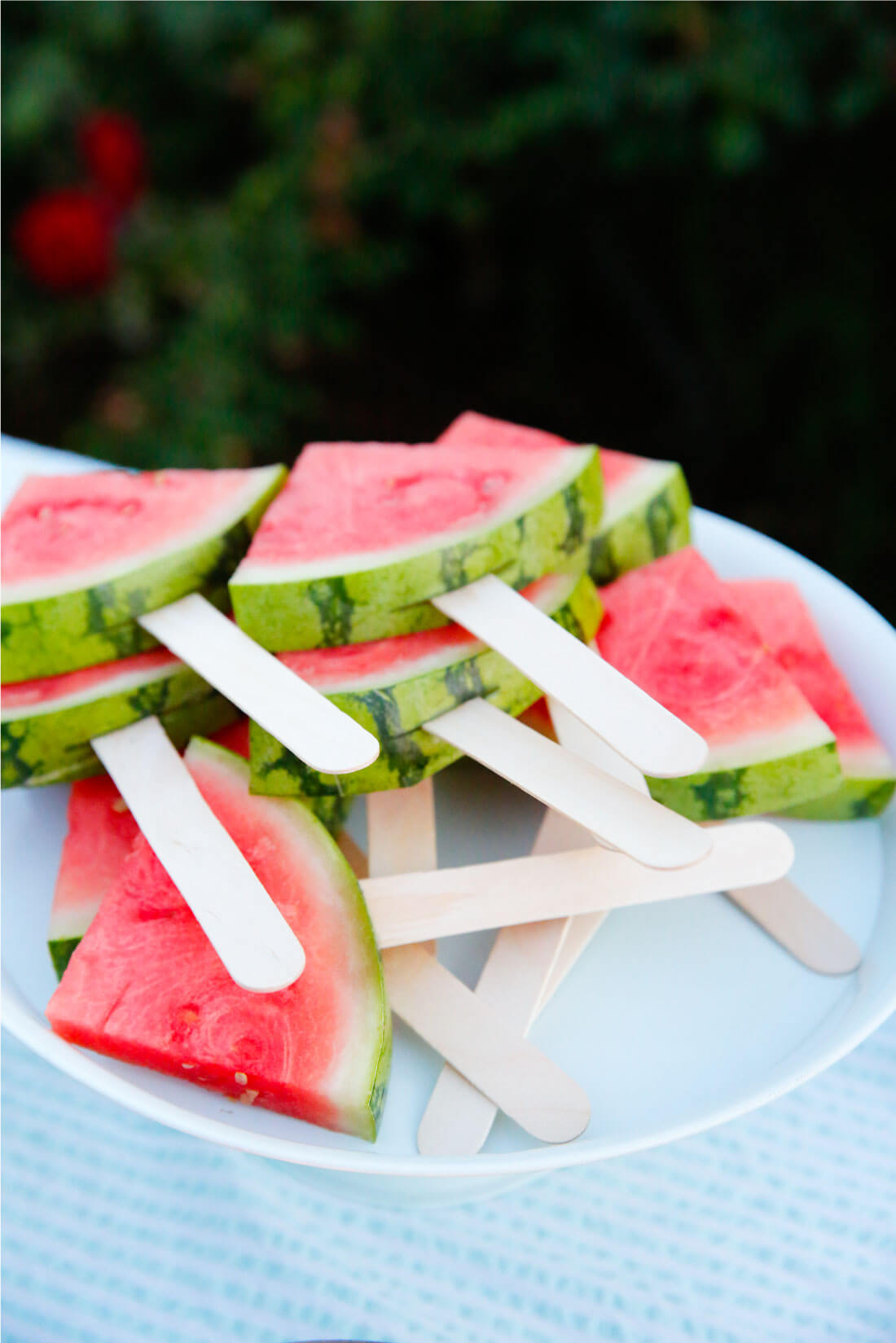 I had watermelon on a stick.  It made it easy to eat and less mess.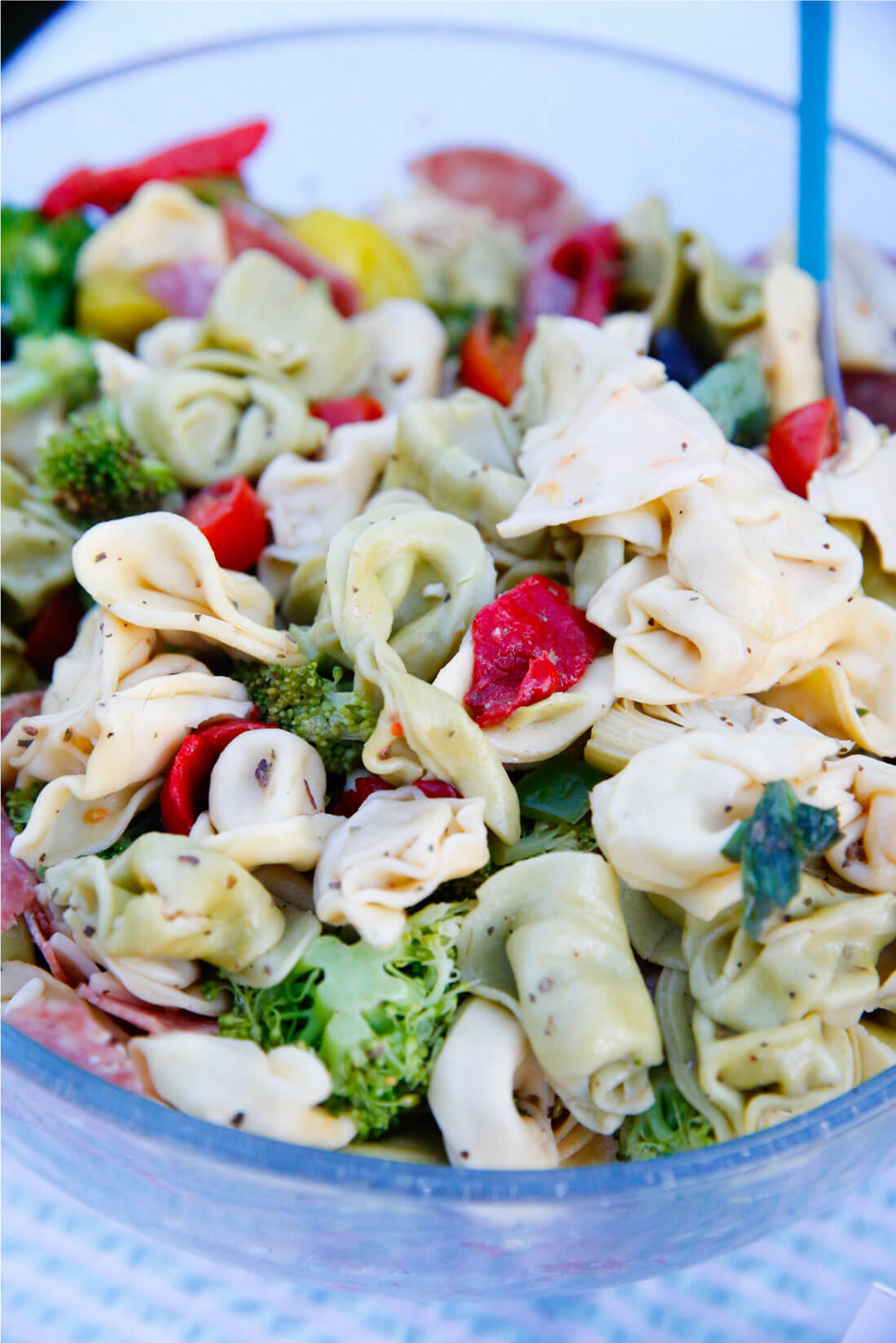 This Italian Tortellini Salad was full of flavor.  Mmmm mmmm.  I can't wait to share the recipe.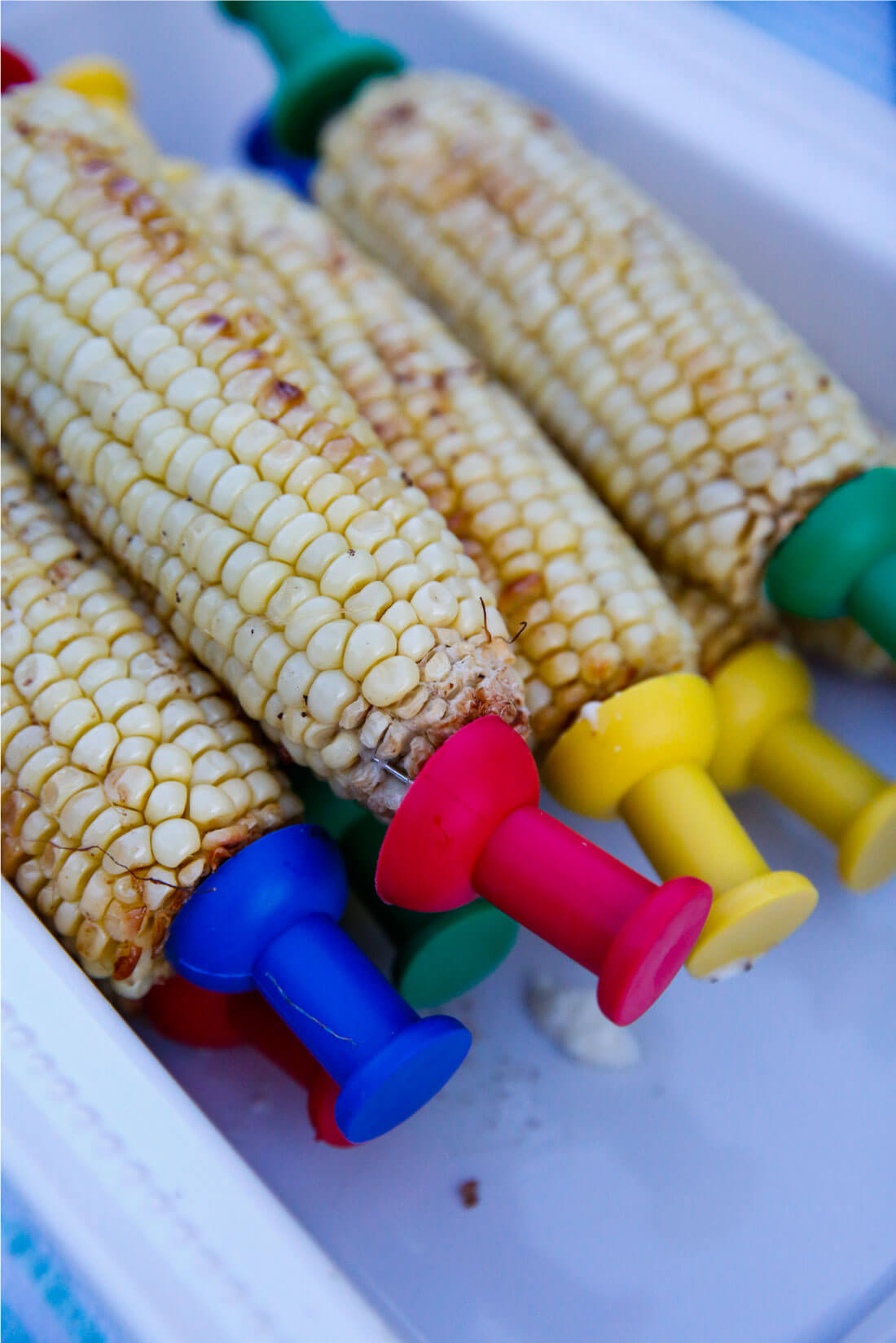 I have always boiled my corn on the cob and love it.  But for timing sake of getting all the food out, I oven baked it and will never go back to boiling.  Another recipe to share soon!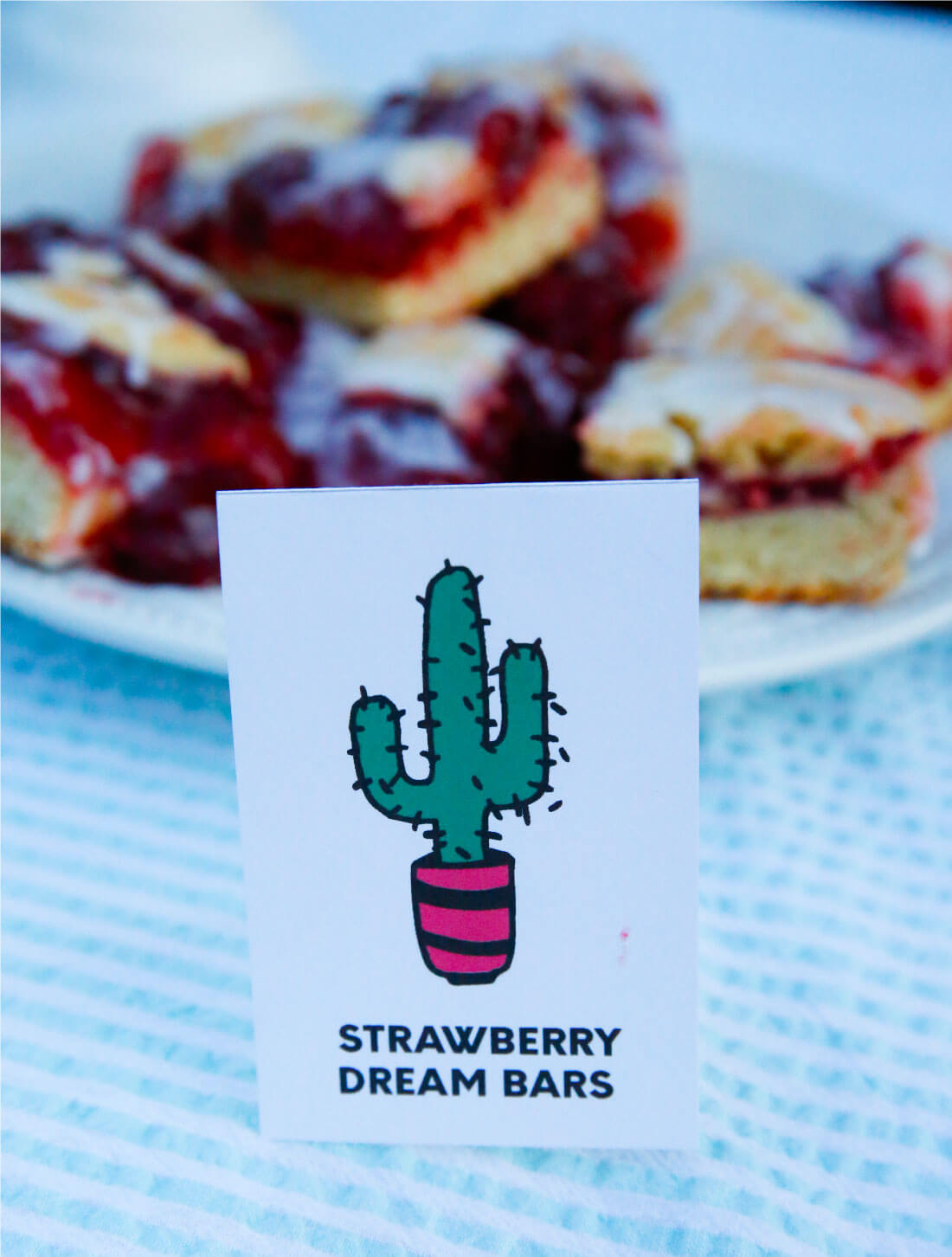 And to top it off I made super simple Strawberry Dream Bars.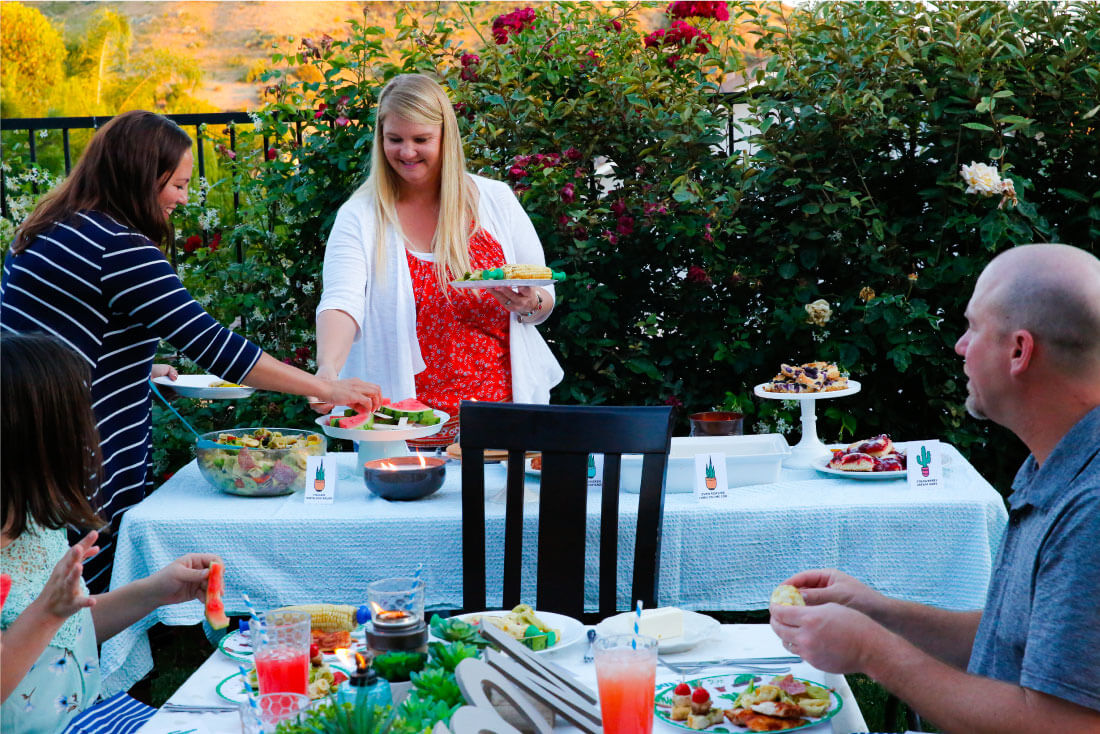 We had the best time, eating, laughing and just hanging out in the perfect lighting.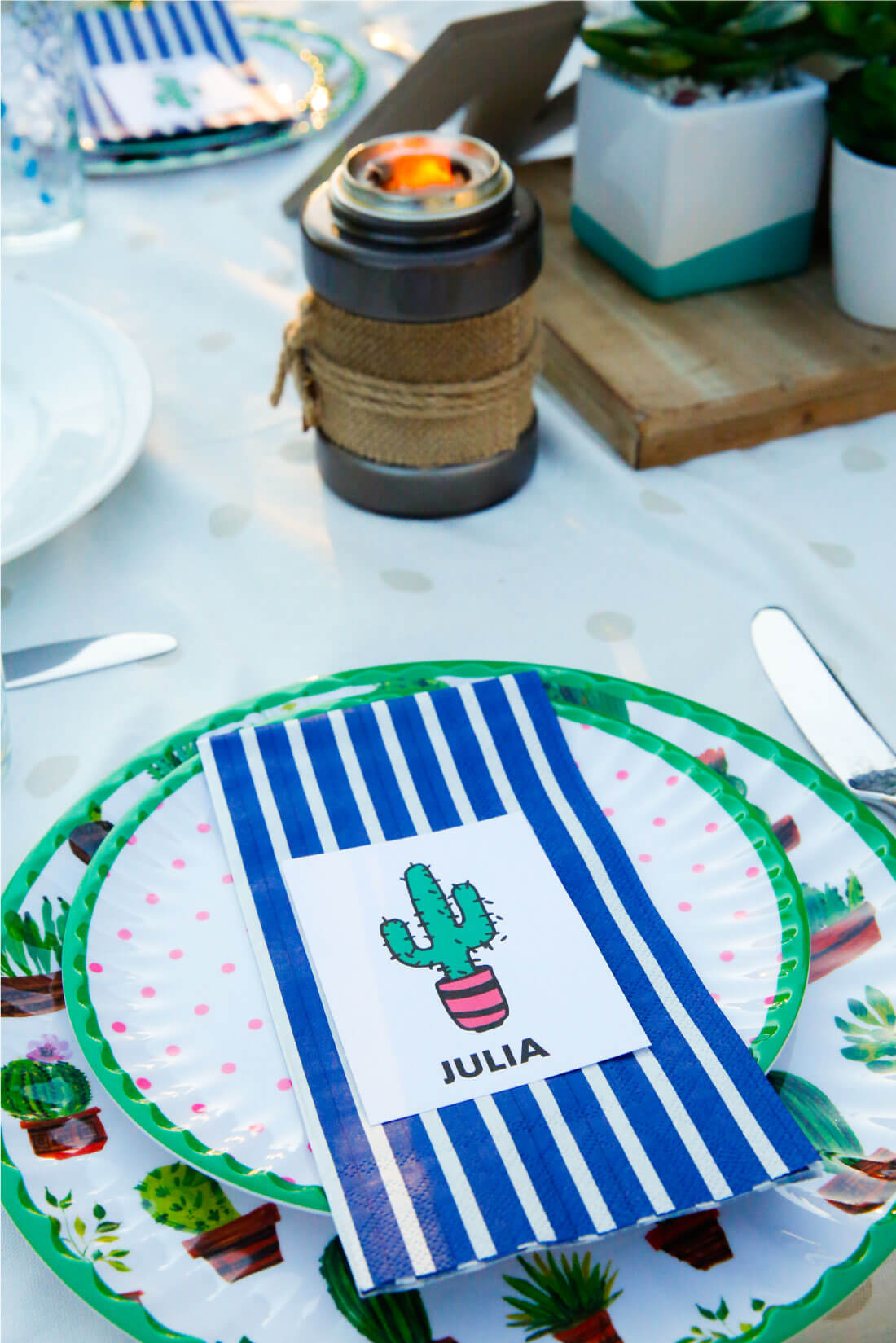 I am a detail oriented girl so I loved creating some cute place cards and signs for the food.  The whole theme was around "bloom."
For this party I used these table torches from TIKI Brand:
The cool thing is that I was able to mix and match several kinds of candles and firepieces from TIKI Brand within my setting.  They all worked well together.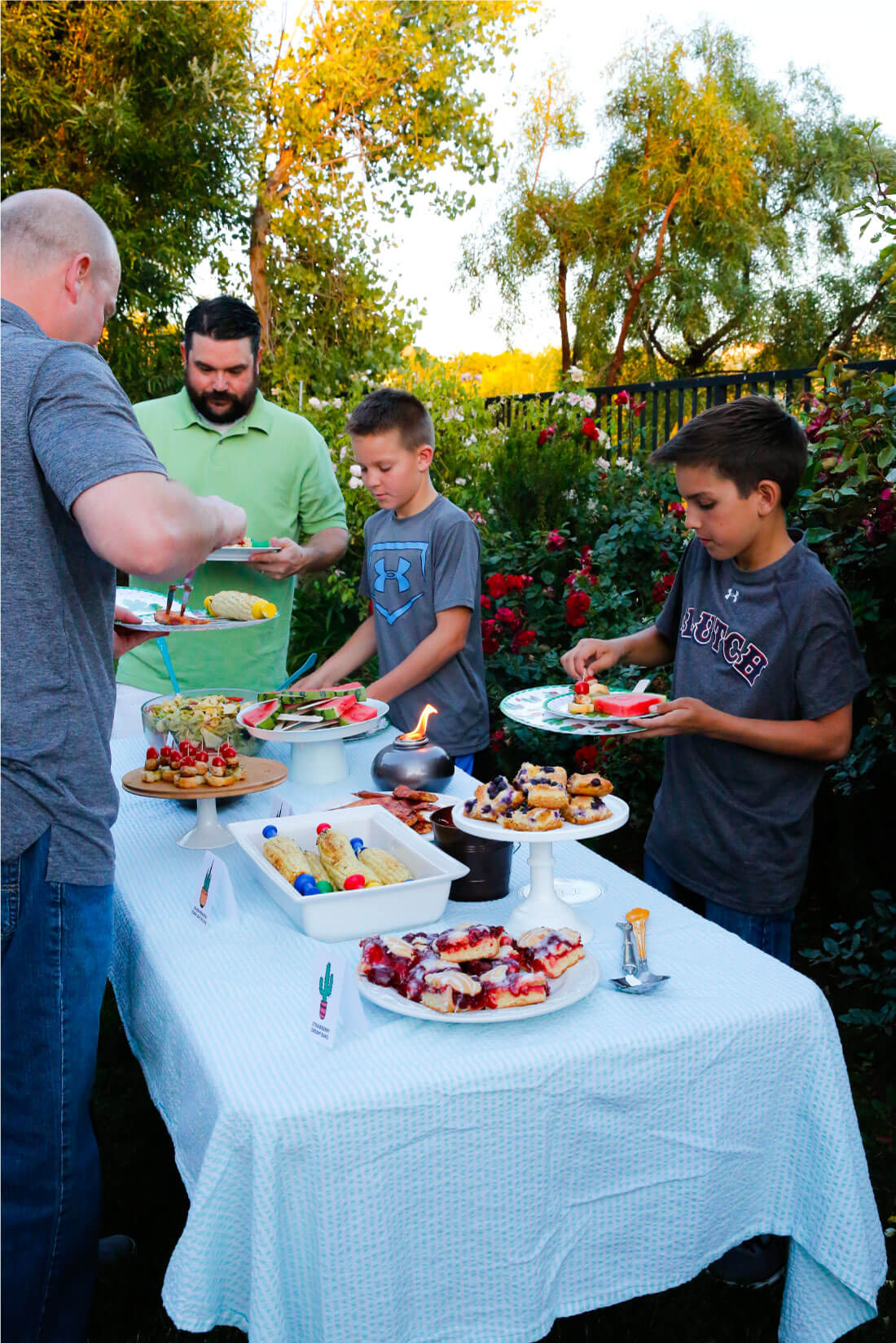 I don't know why I waited so long to throw a summer party.  It ended up being a ton of fun and get excited about more summer nights!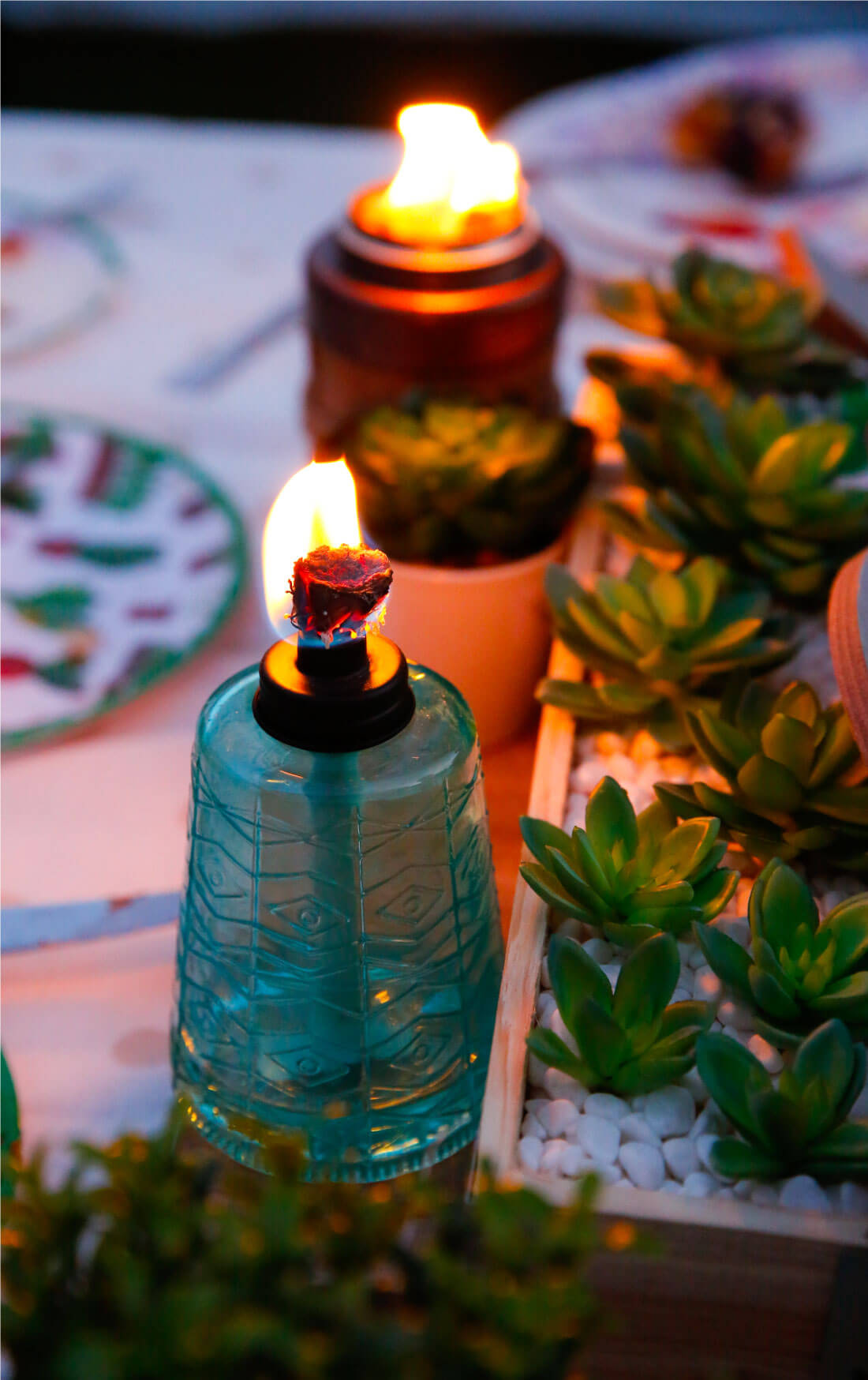 You can buy the TIKI Brand Clean Burn Tabletop System at most big box retailers or online. Click here for $5 off.
Have you thrown a summer party?