I have always loved the idea of casseroles. To me, it's the all-American dish: placing fresh ingredients in a pan and letting them slowly cook, allowing for the delicious flavors to mix and create a beautiful meal. Not only are they easy to put together, but I love how creative you can get with different recipes and flavor profiles.  But pasta casserole dishes? Yum! They are the best.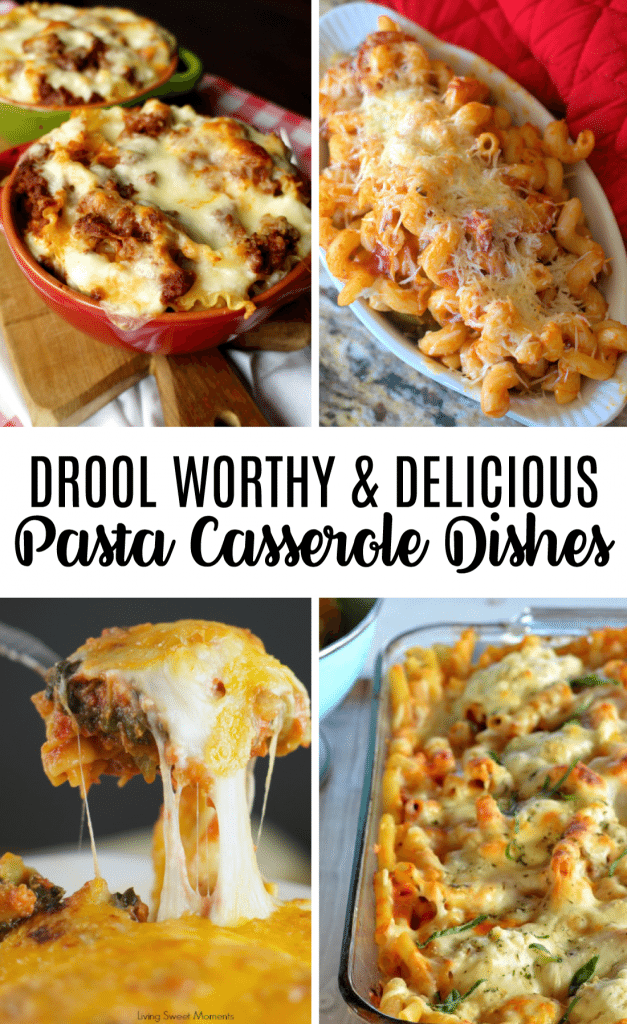 Recently, I was inspired by a few pasta casserole dishes that I came across online. Pasta is already a big hit in my house for both the taste and budget. A pasta-bake/casserole, on the other hand, is a meal that requires little effort but always results in huge, delicious flavor. Just like with any casserole, ones involving pasta can use such a wide range of ingredients making it easy to get creative with what you put together.
Today, I found some great pasta casserole dishes for you to try out. Fair warning: a drool bib may be needed. These recipes will want you to get started on dinner in no time!
My favorite part of pasta casseroles is being able to add cheese on top and broiling it for that extra crunch. Have you ever made pasta casseroles? Which ones caught your eye from this list? Let me know in the comments below!
Chicken Cordon Bleu Pasta Casserole | snappygourmet.com
Baked Spahetti | Thirty Handmade Days
Pizza Pasta Casserole Recipe | twokidsandacoupon.com
Shrimp Feta Pasta Bake | whoneedsacape.com
Cheesy Lasagna Pasta Bake | thebakingfairy.net
Easy Buffalo Chicken Pasta Bake | clarkscondensed.com
Cheesy Chicken Orzo Casserole Recipe | thriftyjinxy.com
Balsamic & Pesto Chicken Pasta | Your Homebased Mom
Spaghetti and Garlic Bread Bake Recipe | thriftyjixy.com
Baked Pasta with Ricoatta and Spinach | livingsweetmoments.com
Baked Ziti Recipe | sunshinemomma.com
Taco Twist Casserole | pennypincherjenny.com
Easy Baked Ziti | quirkyinspired.com
Pizza Casserole | beautythroughimperfection.com