The best way to eat spaghetti is to have baked spaghetti.  It will change your life.  A little dramatic?  Probably.  But oh my, it's so good!
My husband would live off of spaghetti if I would make it every day.  But after making it (A LOT)  for close to thirteen years, it's not my fave.  At all.   I recently decided to try baked spaghetti. So.much.better.  I'm sure there are more technical ways of making it but if you are looking for a quick fix and crowd pleaser, this is our new family favorite.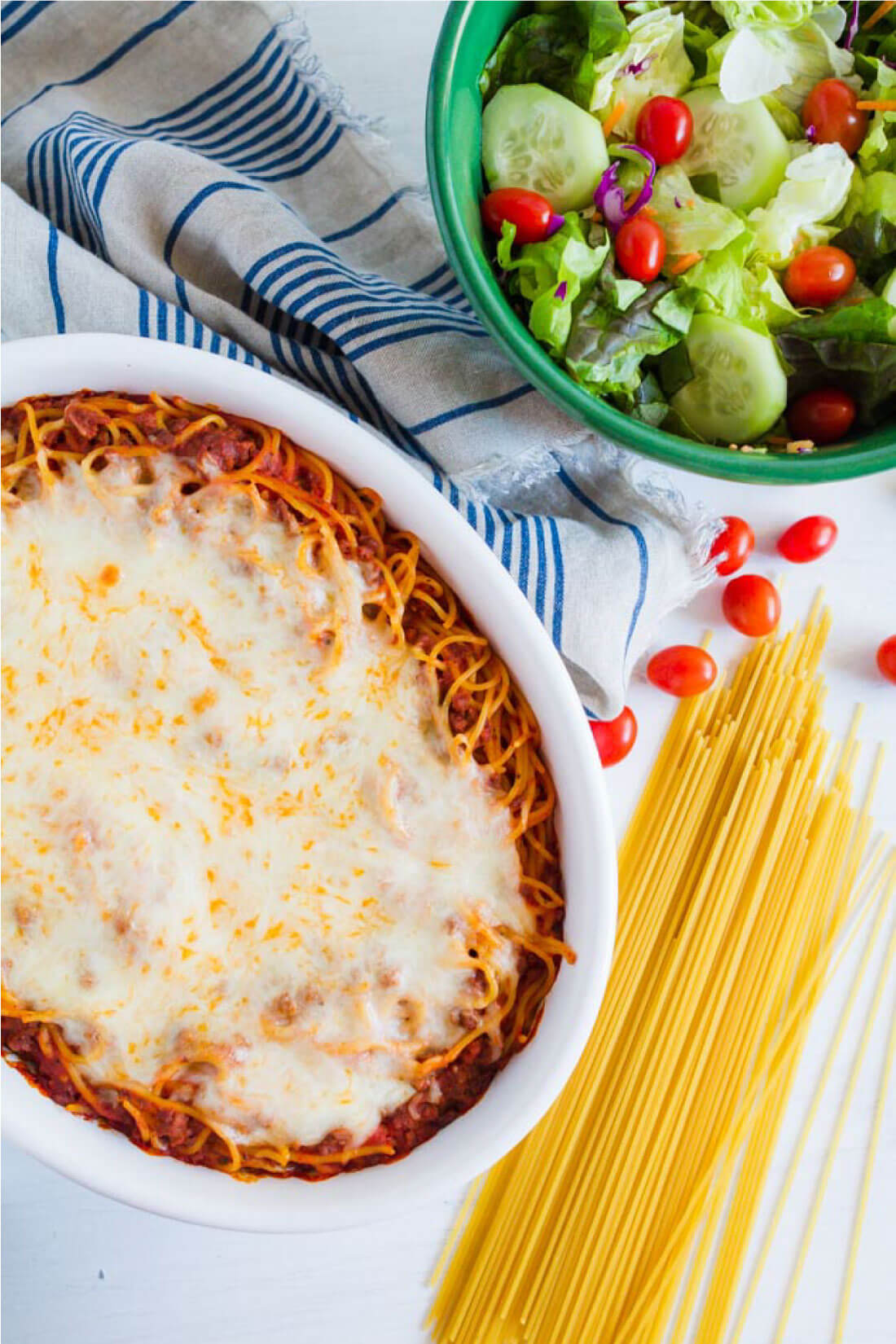 Baked Spaghetti
Ingredients
1 jar spaghetti sauce
1 lb ground beef
½ onion chopped
1 tbsp of butter/margarine
½ package spaghetti noodles
¼ c. parmesan cheese
1 c. shredded mozzarella cheese (or more if you are cheesy)
Instructions
Preheat oven at 350.
Cook spaghetti noodles.
Meanwhile, saute onions in butter until golden brown.
Add beef and brown.
Next add spaghetti sauce and simmer for 10 mins.
Add cooked noodles to spaghetti sauce.
Mix in ⅛ c. parmesan cheese.
Dish into sprayed 9x13 pan.
Top with ⅛ c. parmesan cheese and shredded mozzarella cheese.
Bake for 20-30 mins.
I almost feel bad for posting this because it's so darn easy.  But I'm always on the hunt for the it's-dinnertime-what-am-i-going-to-make quick recipes.  This fits the bill.  Please enjoy. ;)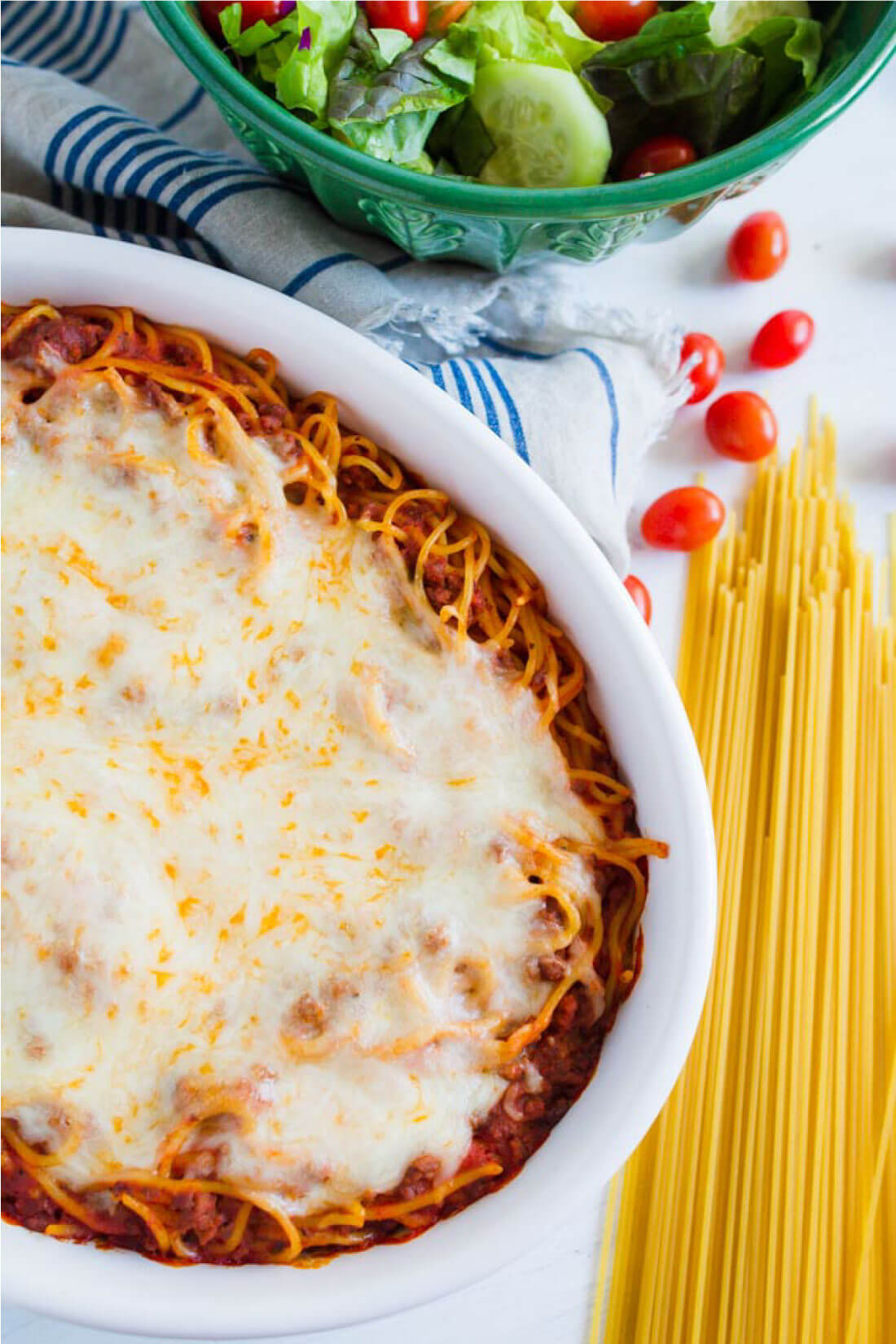 Food photography and styling courtesy of My Name is Snickerdoodle.
Try these other main dishes and let me know what you think:
Turkey Tetrazzini

Chicken Tortilla Bake 

Month of Easy Dinner Recipes
the Best Slow Cooker Meals