Memorial Weekend is just a few days away so red, white and blue ideas have been on my mind.   In honor of those who have served for our freedom, I made these Patriotic Red, White and Blue 3 Ingredient Popcorn Balls.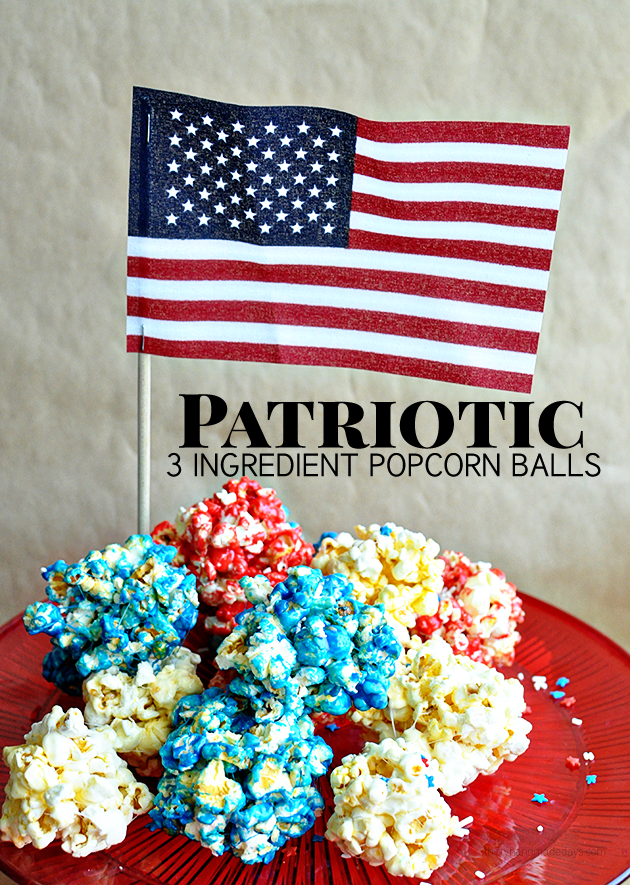 I shared the recipe for the easiest ever 3 Ingredient Popcorn Balls this time last year: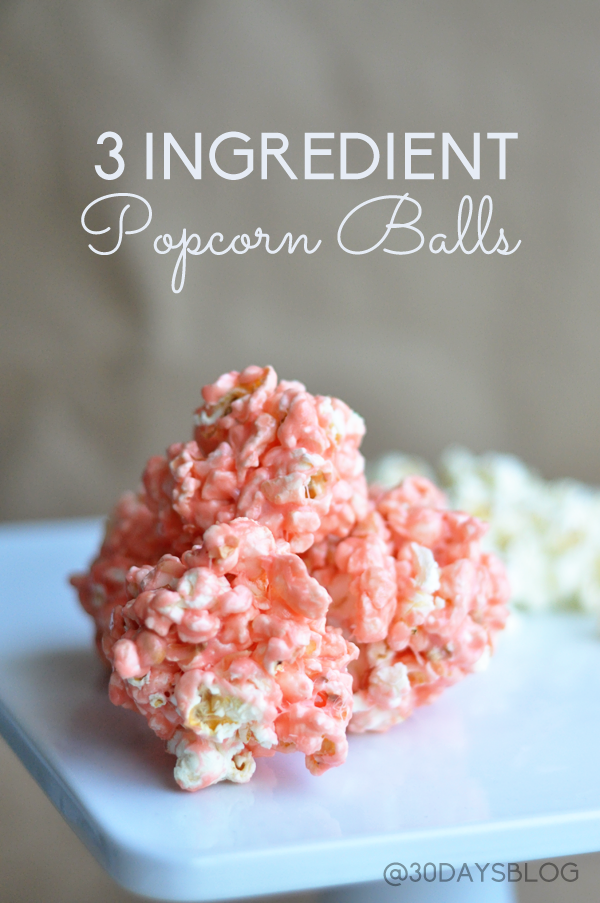 With that recipe I used special fruit bite flavored marshmallows and they turned pink.  This time I used food coloring for the red, white and blue effect.    I popped the popcorn, made the marshmallow/butter mix and then divided into three different sections.  3 bowls of popcorn and 3 bowls of the marshmallow mix.  I added red food coloring to one, blue to another and left one plain white.  I then poured the mix over the popped popcorn and mixed well.  I let it cool and then with sprayed hands (cooking spray) I formed them into balls.  I had patriotic sprinkles on hand to add a little touch to these too.   Warning— your teeth will be blue or red if you eat these.  Nothing a toothbrush can't fix…
Looking for other Memorial Day Ideas?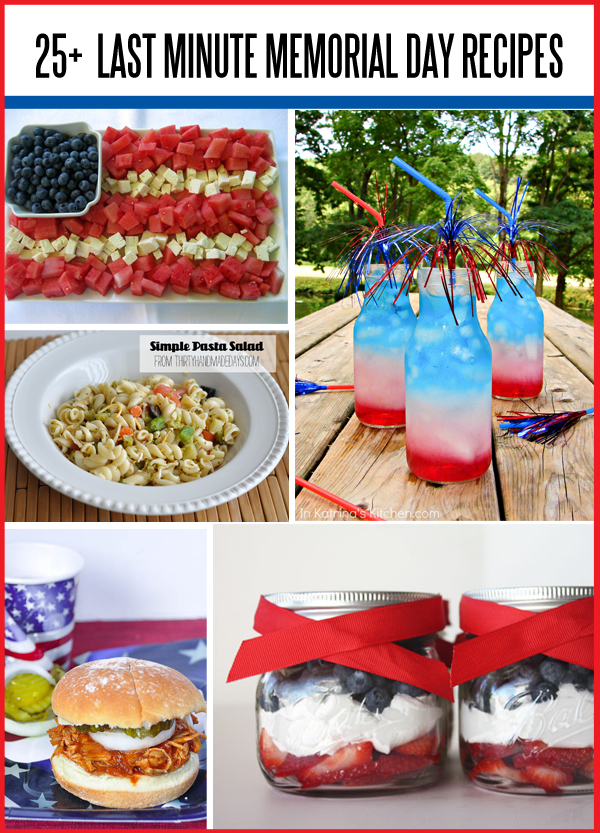 Memorial Day Recipes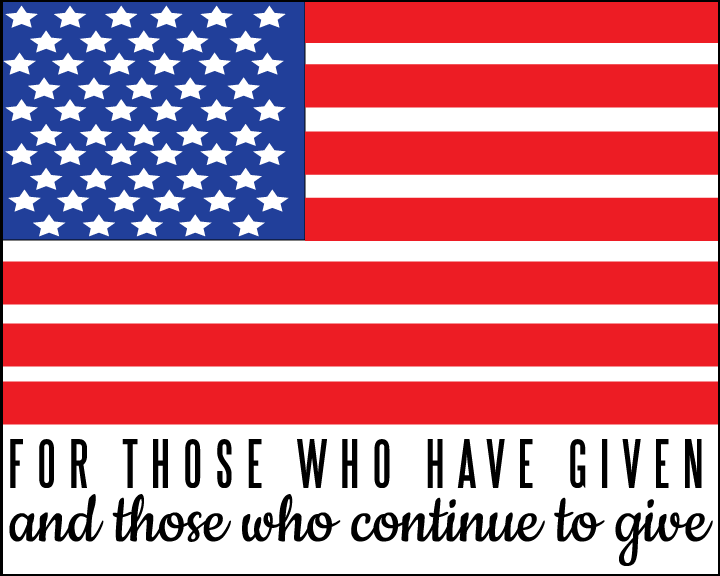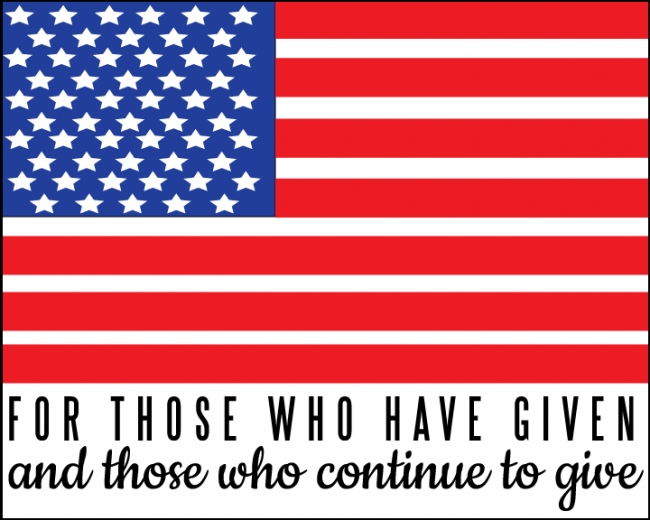 Memorial Day Printable 
4th of July party packet