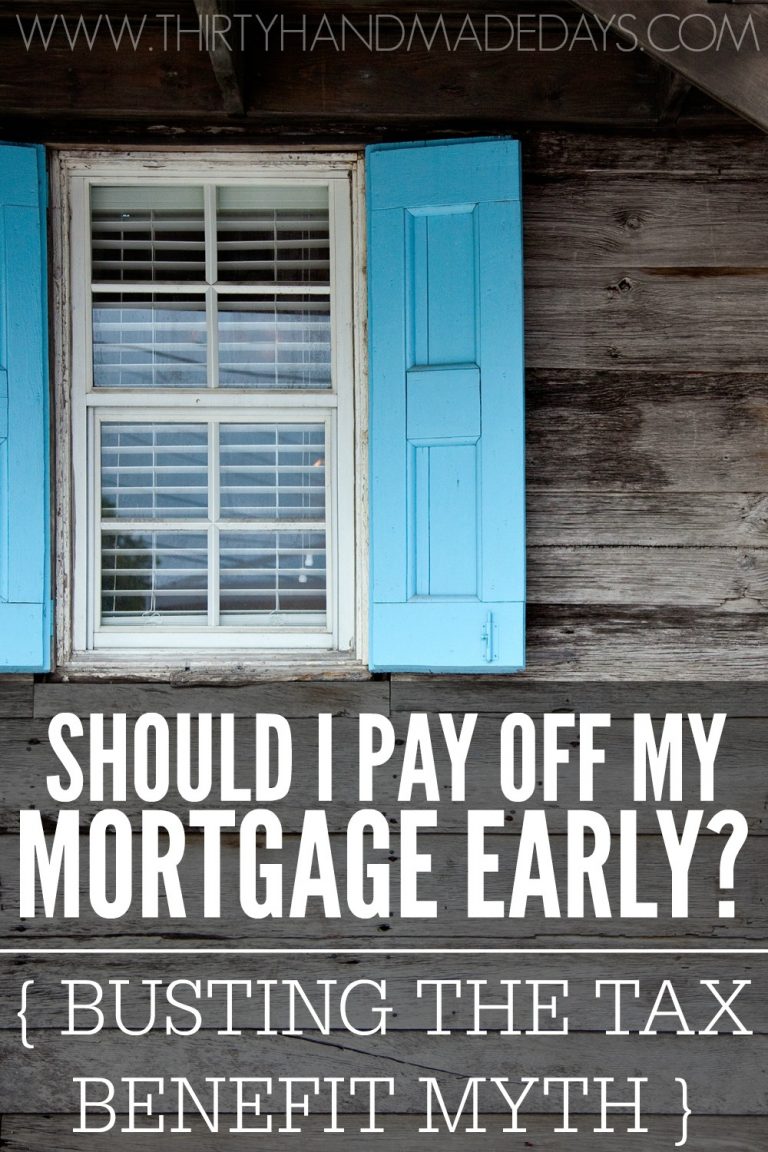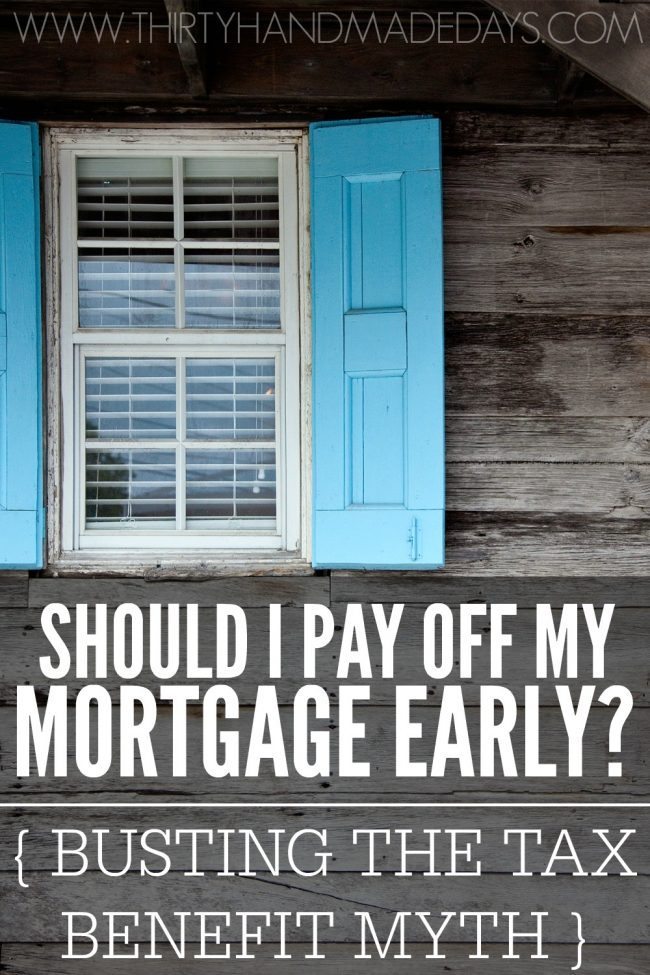 My husband and I are on the debt-free journey and as part of our debt-slaying process we will be paying off the mortgage to our home. Whenever we tell someone this, we are usually met with "why would you do that? That is a huge tax savings"!
Before I became a stay-home-at-home, I was an accountant and therefore, I had to investigate this claim further. My speculations were correct, the oppositions to paying off your mortgage, for the most part are simply just a myth.
The Tax Benefit Myth
Do you take the Standard Deduction or do you Itemize your taxes? Have no idea what I'm referring to? Then you more than likely take the Standard Deduction. In fact, the majority of Americans take the Standard Deduction, which means that you are not writing off any interest paid on your mortgage. Even if you supply your mortgage interest information to your CPA or you input it in TurboTax or similar software, it does not mean that you are actually taking the deduction. Look at line 40 on your Form 1040, Form 1040A, or Form 1040EZ. This line is where you will see if you are taking the standard deduction or an itemized deduction. The amount will either come from your "Schedule A" (another page of your tax return) or will be the standard deduction that you qualify for. This article from the IRS is very helpful in determine if you should Itemize or take the Standard deduction.
True story. In fact, in the fours of our home ownership, we have only been able to write off the interest earned on our mortgage (which is very little due to us having a low interest rate) one time. In four years my husband and I have only taken an Itemized Deduction on our taxes for one year.
Therefore, for us, there is very little tax benefit to holding onto our mortgage for the next 26 years. This article from TurboTax goes into greater detail of the Itemizing your taxes and writing off mortgage interest.
The Interest Myth
The truth is, many people no longer have super high interest rates on their loans. The average interest rate is 4.750 percent for a fixed thirty-year loan. When you compare that to the average interest rate in 2000 was 8.05 percent for a thirty-year loan. What this means is that, you are not forking over thousands upon thousands of dollars every year in interest. Which, of course is a great thing for your budget, but is not so great when talking tax deductions. This is simply because you are paying less interest and if you do take an itemized deduction you are typically not writing off that much.
In fact last year, our mortgage paid was $3,949.89 and even though we were able to write it off this year, we actually gave more charitable contributions than the amount we paid in interest last year. In 2013, we paid almost $5,000 in interest and we were not able to write it off because our standard deduction was more than what we itemized.
The truth is, being debt free, means that we can do more with the time, talent, and treasures God gives us. We can provide a better life for our children by saving enough money to pay for their college education and maybe even their weddings. We can provide a better life for ourselves when retire by not holding onto debt and we can save enough money to live out our wildest dreams of traveling the world, owning our own homestead, and whatever other crazy ideas we come up with.
Maybe paying off your mortgage is not a big deal to you. At first, it was not a big deal to my husband and I. That was until we calculated our net worth and realized that we could and would get so much more out of our assets if we were debt-free.
If you are slaying the debt monster, I encourage you to keep reaching for hope and to never lose sight of why it is that you are on this journey because debt is not forever.
Have you paid off your mortgage? How long did it take it you?