There are a few types of desserts that we make over and over in our home. Our favorite cookies, some quick bread and bars. Today's recipe is an old classic that we recently made to share with some friends: No Bake Peanut Butter Special K Bars.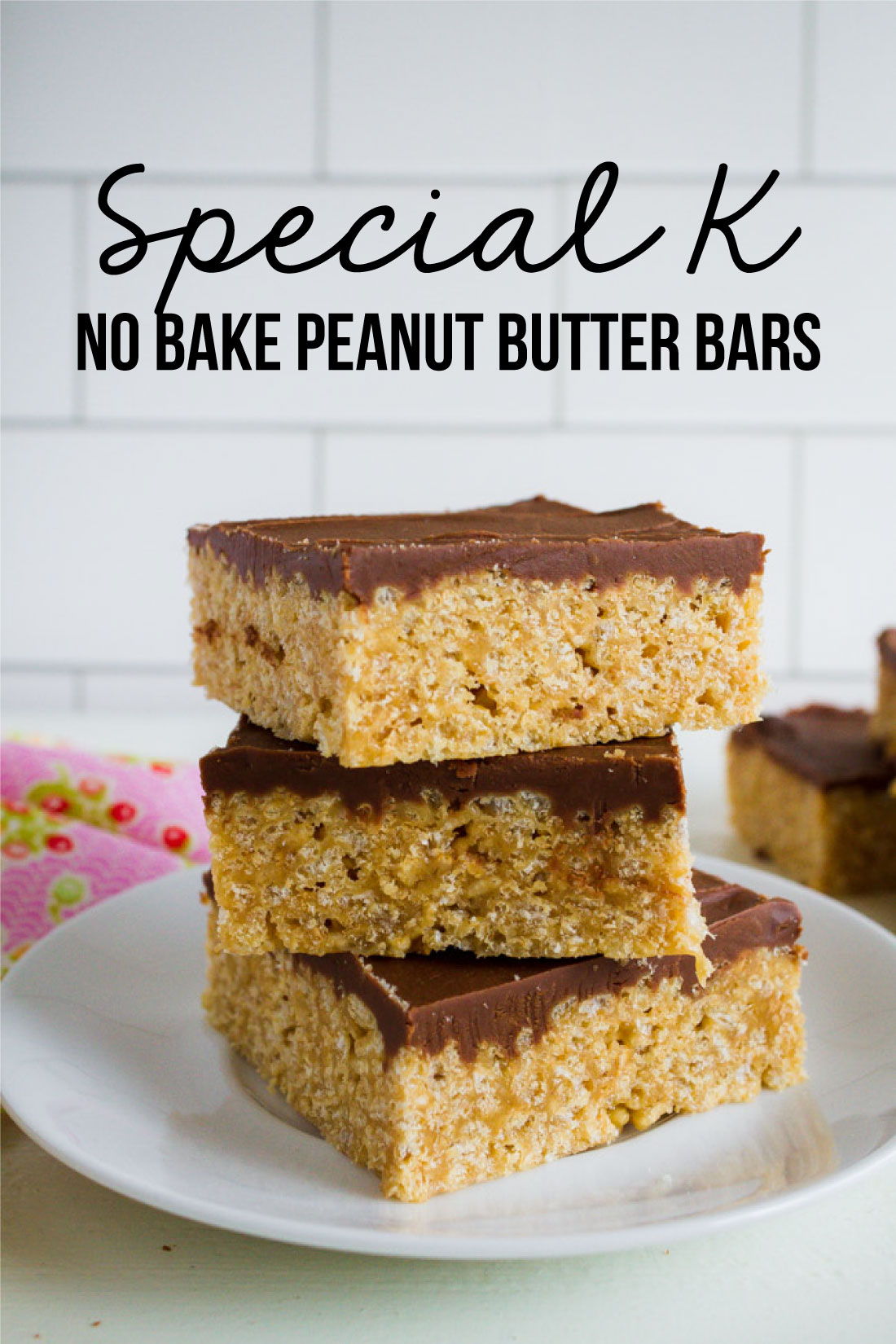 Have you had them before?  As all my favorites are, these are easy to make.  I love that they are no bake (yay!) and that my kids helped whip these up.  They then devoured the ones that I set aside for them.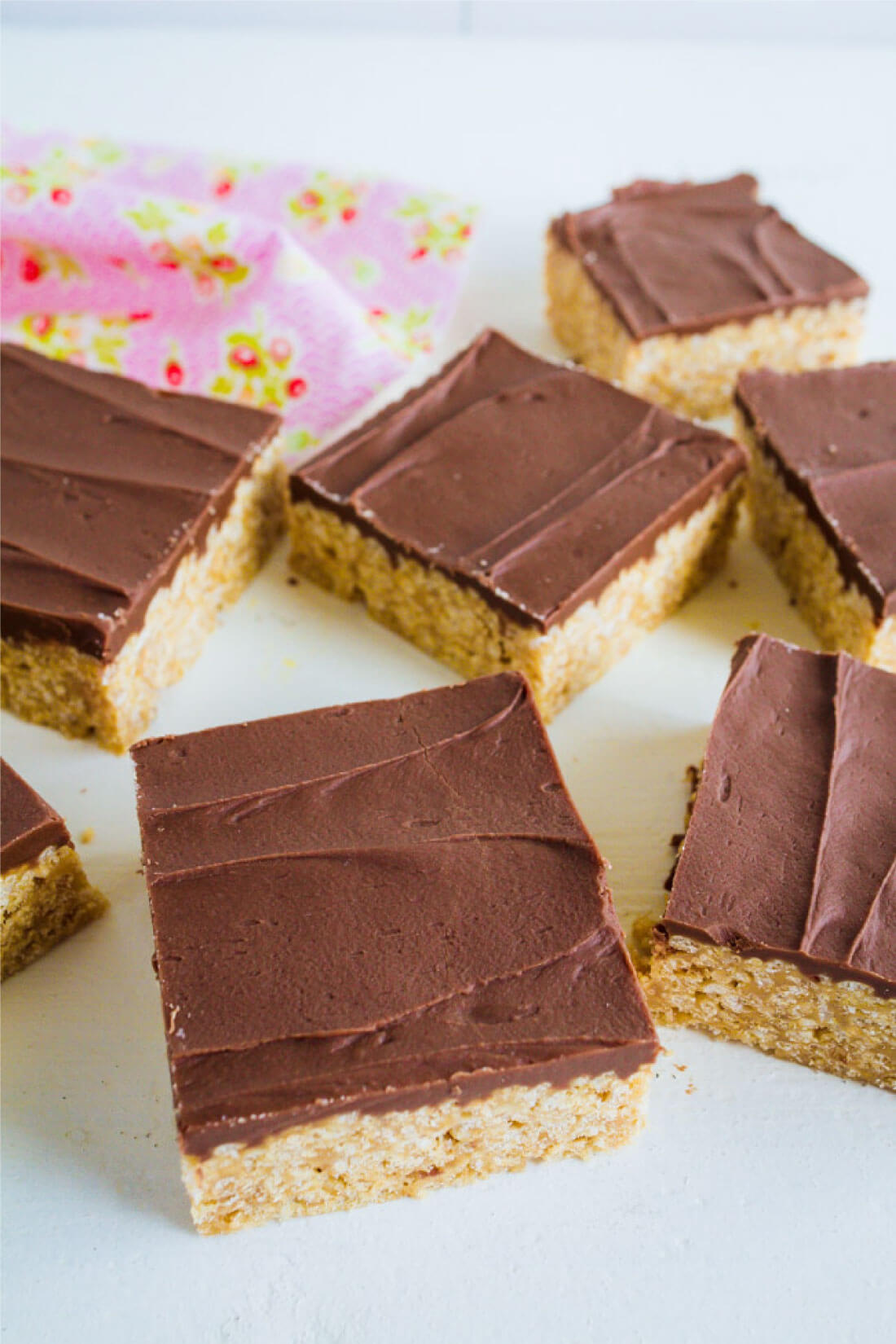 There are a few variations but this is what we did for this version:

No Bake Peanut Butter Special K Bars
Ingredients
1 c. light corn syrup
1 c. sugar
1 c. creamy peanut butter
6 c. Special K cereal (Rice Krispies can be used too)
1 c. milk chocolate chips
1 c. butterscotch chips
½ c. butter
Instructions
Melt together corn syrup and sugar until sugar is dissolved.  (don't let it boil)
Remove from heat and stir in peanut butter until smooth.
Add Special K or Rice Krispies, stirring along the way.
Grease 9x13 pan and add mix to pan.   (Trick: I use a buttered spoon to spread evenly in the pan)
Melt  chocolate chips and butterscotch chips together with ½ c butter, 30 seconds at a time in the microwave until melted.
Spread over the bars.
Refrigerate until hardened.
Cut and serve.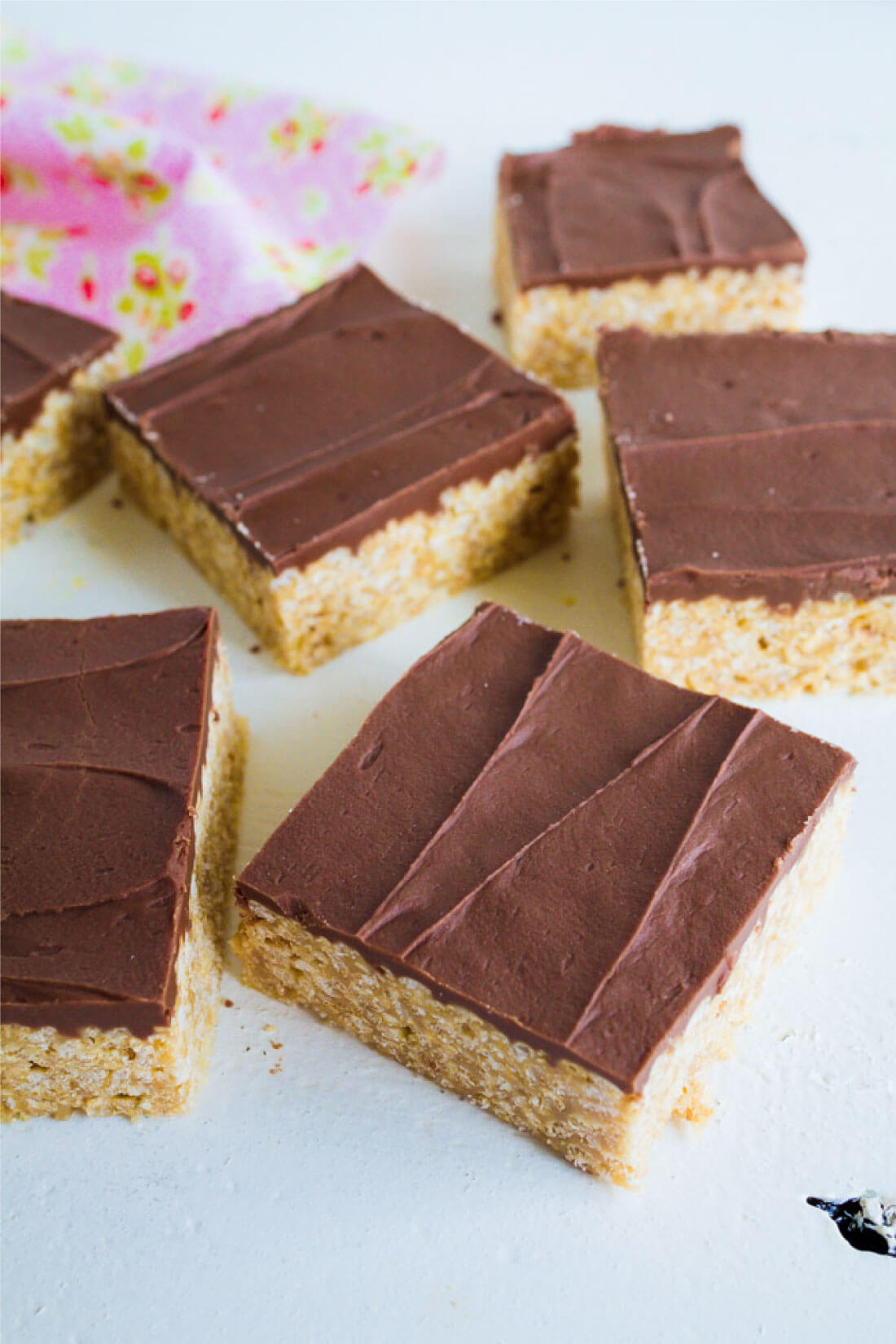 Food photography and styling courtesy of My Name is Snickerdoodle.
If you like this one, you'll probably like these too: