Have you made any jewelry with perler beads yet?  It's so much fun and easy to do.  We've got several ideas for you to try out –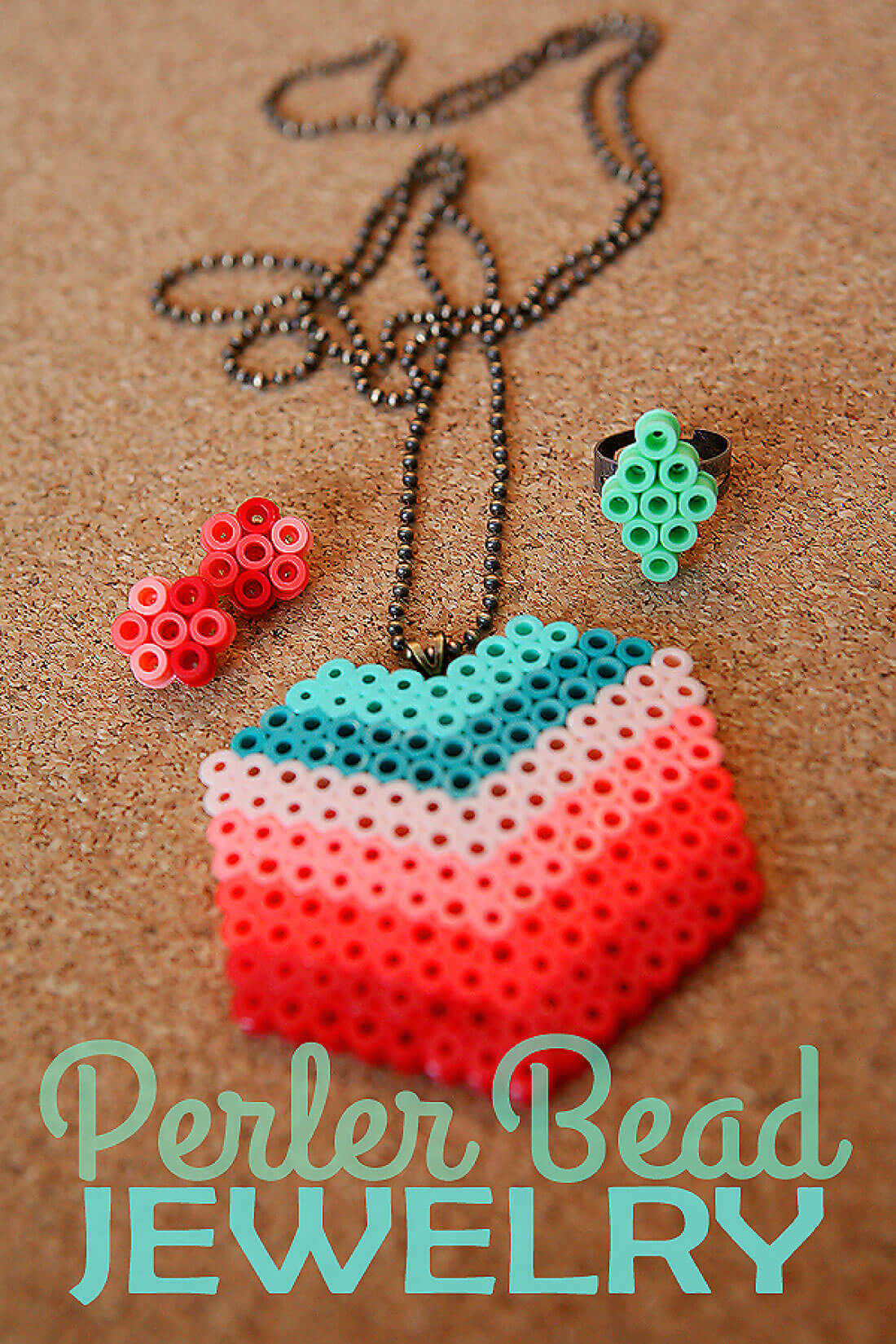 This post was originally shared by Jen and Jodie from Eighteen25 for my Funner in the Summer Series.
One of the things we enjoy most during the summer is having Craft Days with the kids. They are loud and messy get-togethers, but they end up being some of our favorite summer activities. Last weeks Craft Day included perler beads!! Hello fun…
Perler Beads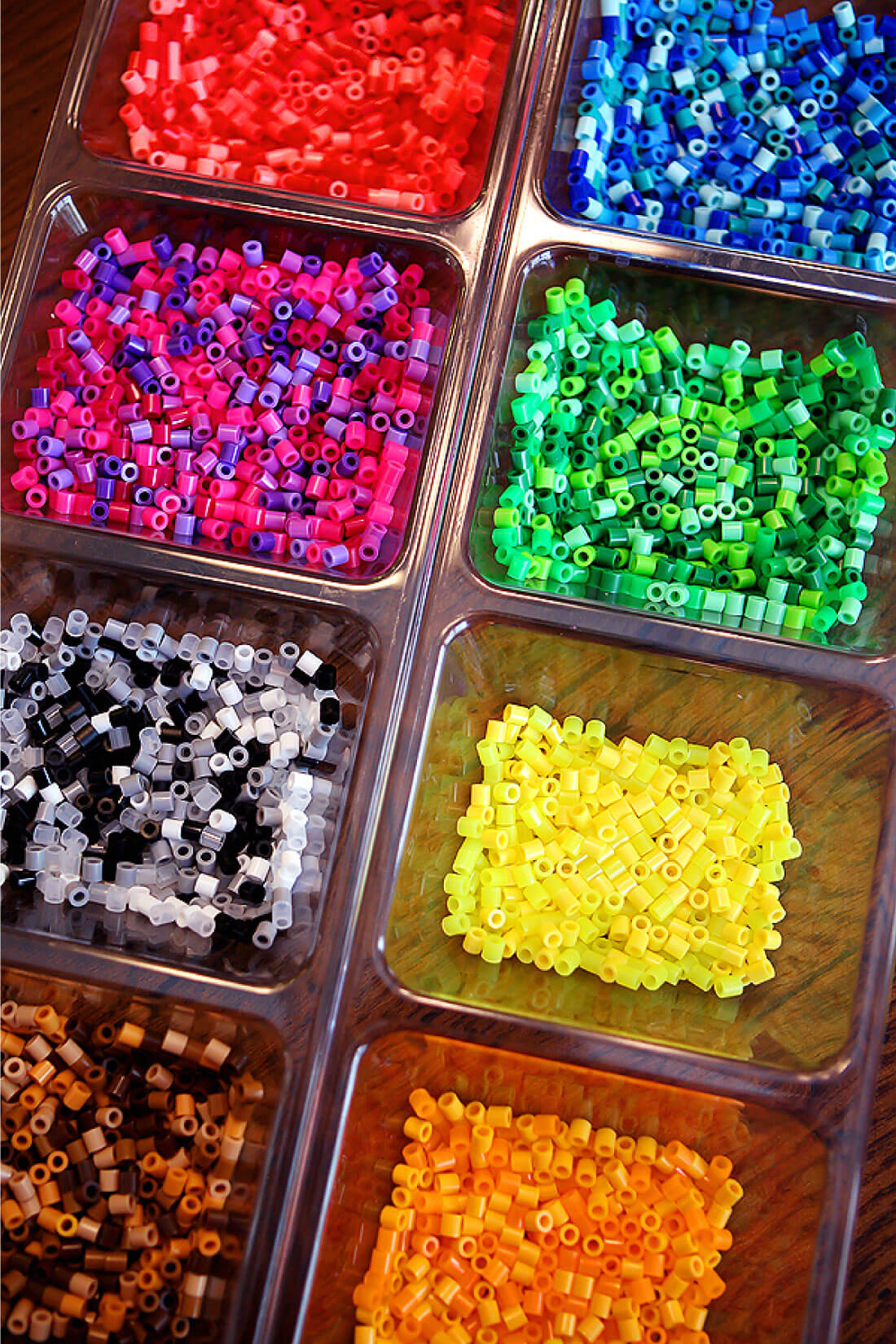 We ended up making the cutest jewelry! we were so happy with the way everything turned out!
Here's what you'll need to make your own:
• perler beads
• perler bead pegboard – usually comes with the beads
• perler bead iron paper – usually comes with the beads as well – or substitute parchment paper
• an iron
• E6000 glue
• jewelry pieces – for the necklace: ball chain & oval bail plate – for the earrings: flat post w/ clutch – for the ring: adjustable ring with pad – these pieces can be found in the jewelry section at most craft stores
Steps:
• use the pegboard and make your design(s)
• follow the perler bead directions when ironing
• use the E6000 and glue your designs to your jewelry pieces
So easy and slightly addicting!!
Perler Bead Patterns –