This post  is sponsored by Dremel®.  All opinions are 1 million% my own and I'm happy to be working with a company I believe in about an important topic. 
With the changing of the season, I look forward to all things pumpkin the most. (Ok maybe I look forward to sweaters and boot wearing)  I thought it would be fun to make an alternative looking pumpkin.  This is what I came up with: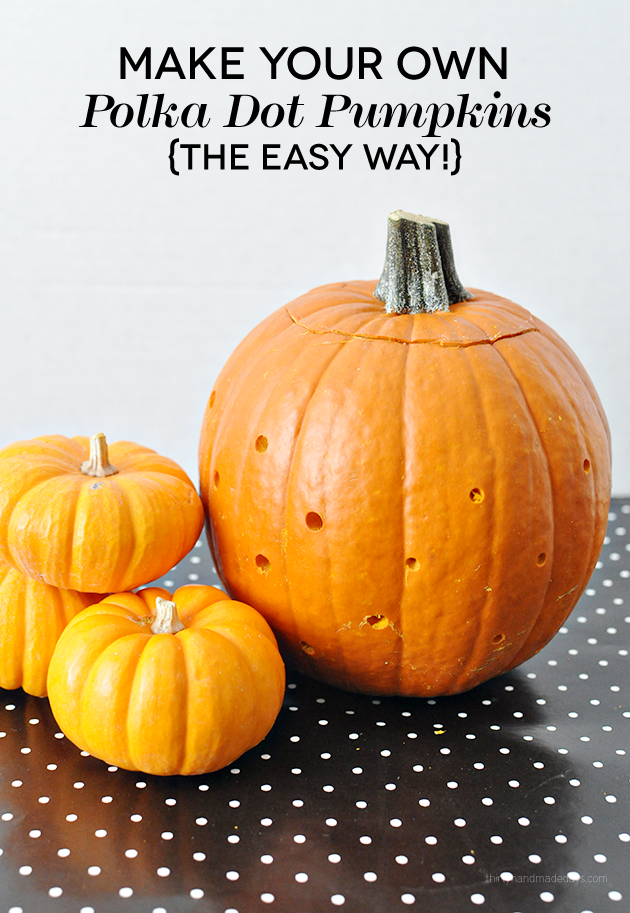 Polka dot pumpkins.  Yes.  They are easy and fun.  My favorite find to make these (and all kinds of stuff) is the Dremel® Micro 850.  It cuts, carves, engraves, sands, grinds, sharpens, cleans, polishes and more.  It came with several bits to use for all those various projects.  The 8150 is the brand's most powerful and precise, as well as a cordless rotary tool.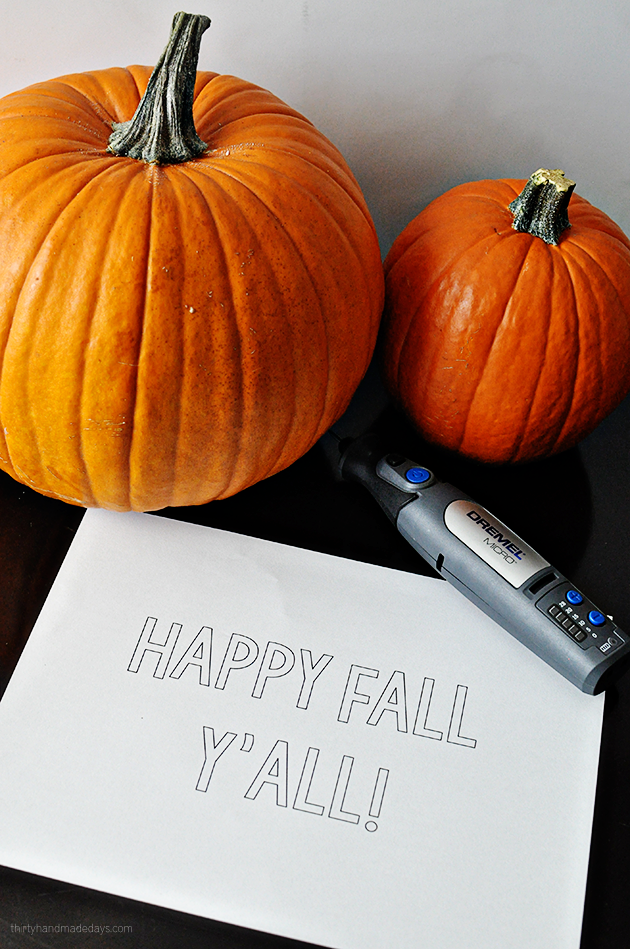 The steps are easy:
Wipe down the pumpkin to remove any grime.
Cut the top off and clean out the pumpkin.
Make sure your bit is properly placed on your drill.
Use sporadic locations to drill holes into your pumpkin.
You can place battery operated tea lights to light up these cute pumpkins as well.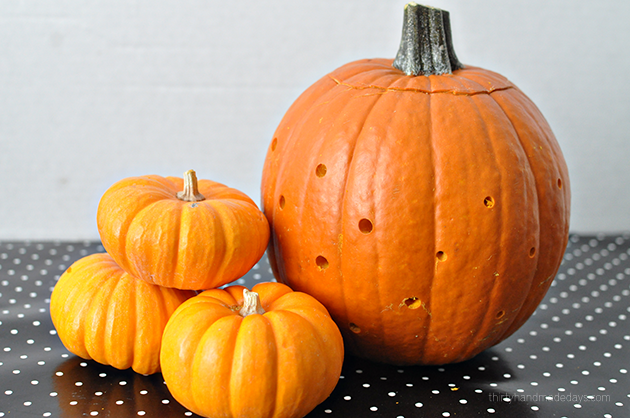 The sky is the limit for the types of projects.  You can create a word, a letter, whatever floats your boat.