As a part of my family binder, I created a couple of fun Post-it Brand projects.  I love how they turned out.  The idea is simple- create a grid where the Post-it Notes can be replaced weekly.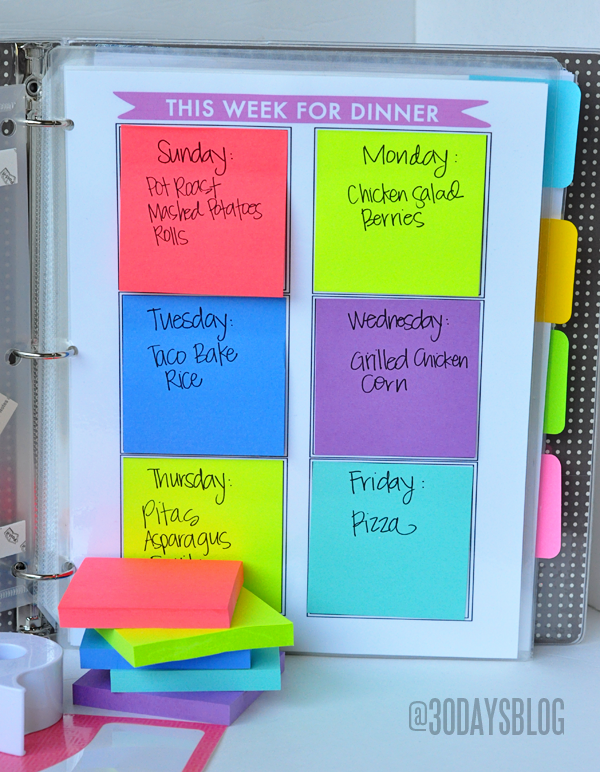 The first printable is based on meal planning.  By making a "This Week for Dinner" grid, I am more prepared for the week ahead.  Once a week I sit down to make a menu.  I then write the items for each day and refer to that for my grocery shopping trips.  Notice there are only six spots- I take Saturday off!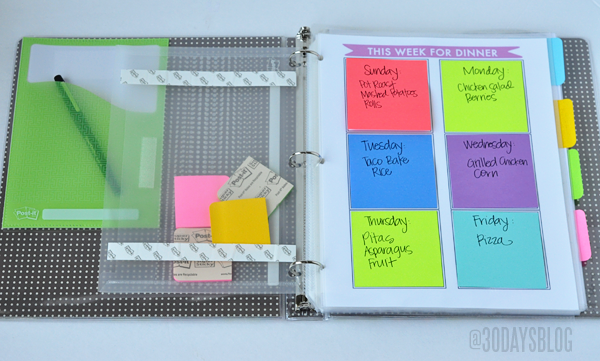 I used Post-it Notes throughout my Family Binder in a variety of ways because they are versatile and easy to use.  They were great for this Post-it Notes Grid and fabulous for attaching small notes on the calendar portion of my binder.   I am in with love the bright, colorful and fun new colors that the Post-it Brand is offering.  Don't they just make you happy?  To have easy access to pens and binder necessities, I attached a Post-it Pocket on the inside of my binder too.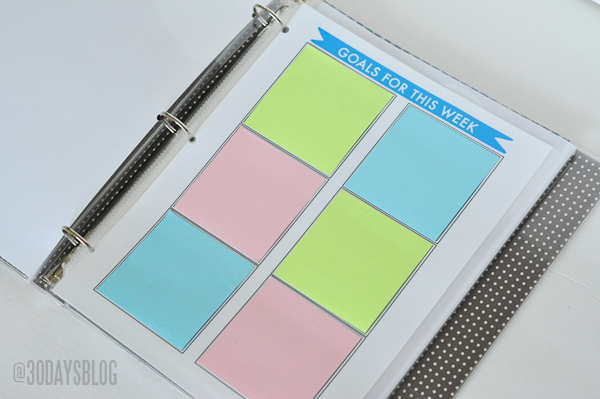 The other version that I made is for a weekly goal grid.  It's the exact same idea but with realistic, small goals that I want to accomplish for the week.  For this one I used Post-it Greener Notes.  These Post-it Greener Notes use recycled material.  Functional and sustainable = win/win! I like having the goals written down so that I can refer to them.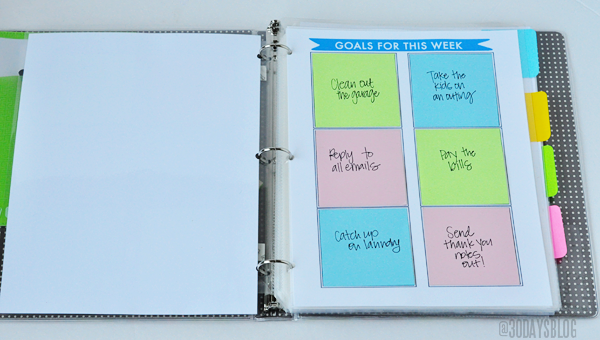 Here's how you can make your own Post-it Note projects:
Print the grid on plain white cardstock.  You can then laminate the print or use a sheet protector.  Standard Post-it Notes fit perfectly in the squares on the grid.  You can then change out the Post-it Notes weekly in your binder.
Download the grid printables:
Goals This Week
This Week for Dinner
For personal use only. Thank you.
Check out my Family Binder using Post-it Products as well: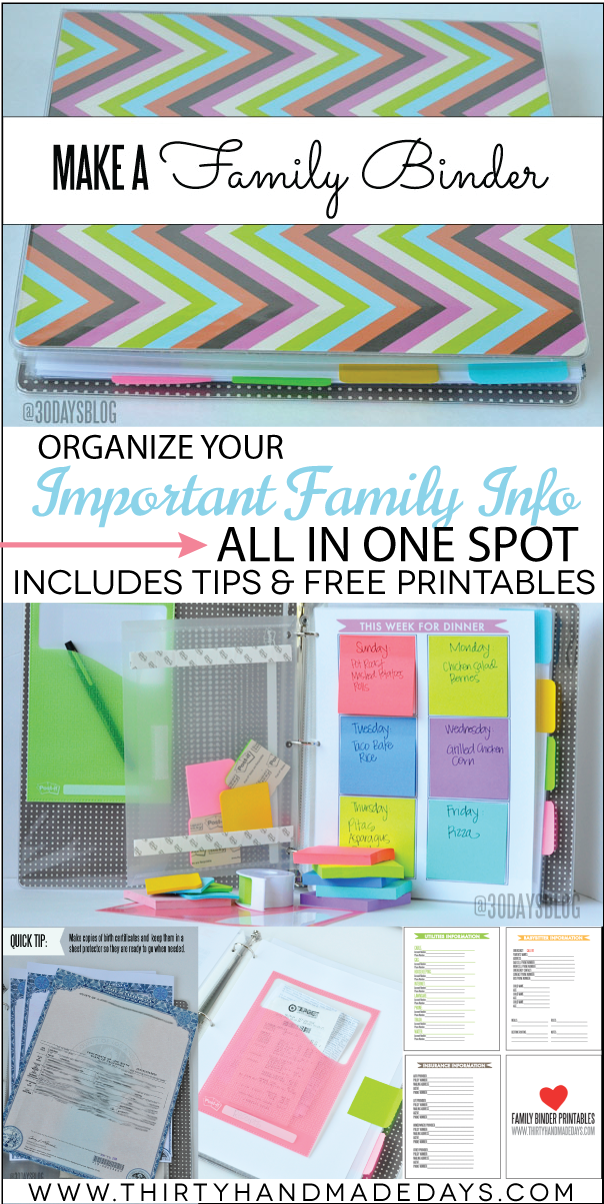 Keep up with Post-it Products:
Facebook
Twitter
Pinterest
Disclaimer: Post-it Brand provided me with product and compensation for this post.  I am thrilled to work with a company I 100% believe in .   As always,  all thoughts and opinions are my own.