Presidents' Day has simply meant a day off of school for my kids in years past.  Sure they learn about why we celebrate it in their classrooms, but I've never really acknowledged it at home.  This year I decided it was time to do something (albeit simple) to celebrate.  I created "Don't Eat the Chief!"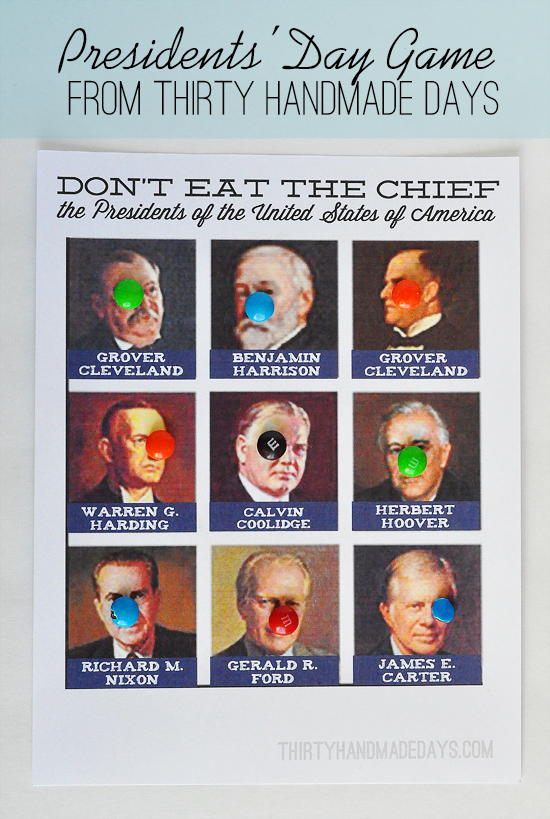 Pin It
This game is based off of "Don't Eat Pete," a game I learned at a friend's house when I was little.  I know several people play it for family night.  When I told Josh about it, he thought I was nuts (he had never heard of Don't Eat Pete).  Which just made me want to have our kids play it more! 
I created several printable cards that have all the Presidents of the United States with their names on them.  There are two presidents that are repeated to make the cards even. 
My hope is that they will get more familiar with the presidents of our country.  This could be taken several steps further with studying each one individually.  For now, let the games begin!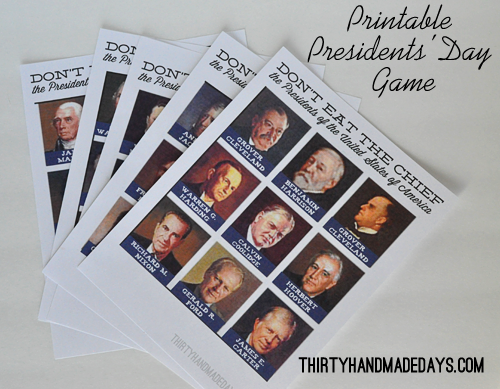 Pin It
Object of the game: Eat as many small candies (cereal pieces/whatever you want to use) as you can, but don't eat the Chief!
Directions:  Place one small candy (or cereal or whatever you want to use) on each of the nine squares.  Select a person to be the "candy monster" and send him/her out of the room.  The remaining players then select one square to be "the Chief".   When the "monster" returns, he eats the small candies one at a time but as soon as s/he touches "the Chief" the group yells "Don't Eat the Chief!" His/her turn is over and another person is selected to be the candy monster.  Play continues until all have had a turn.
Here's a super short video of two of my kids playing. They played for an hour. I consider that a success! Warning- I scream at the end. ooops…
 These printables are for 30days subscribers and
for personal use only. They are offered as is. Thanks!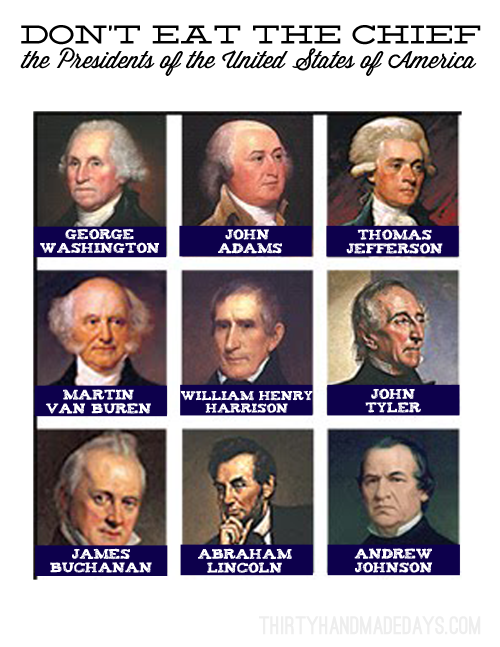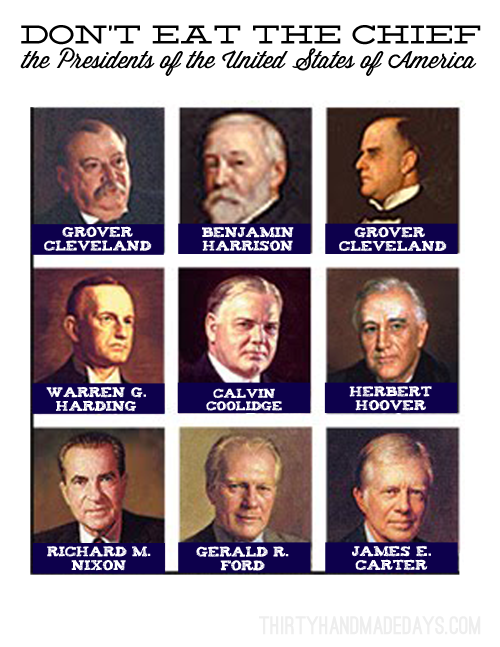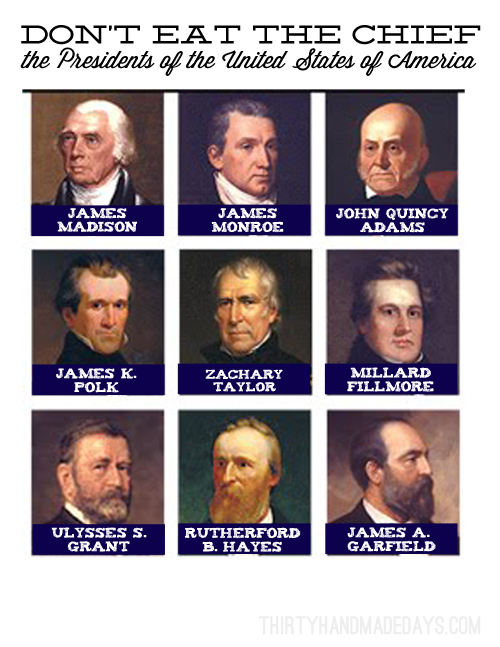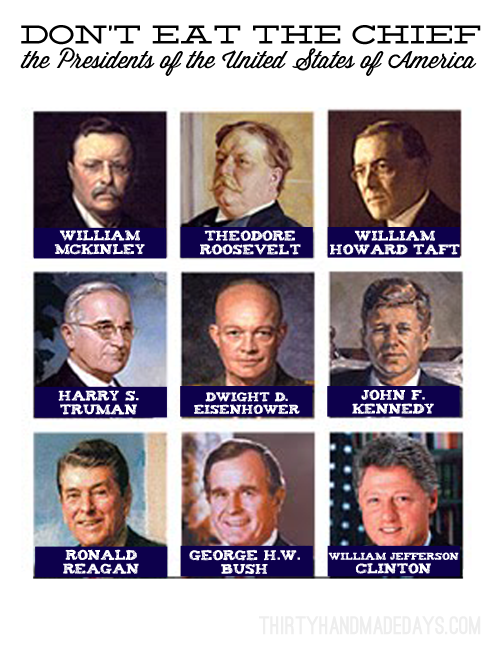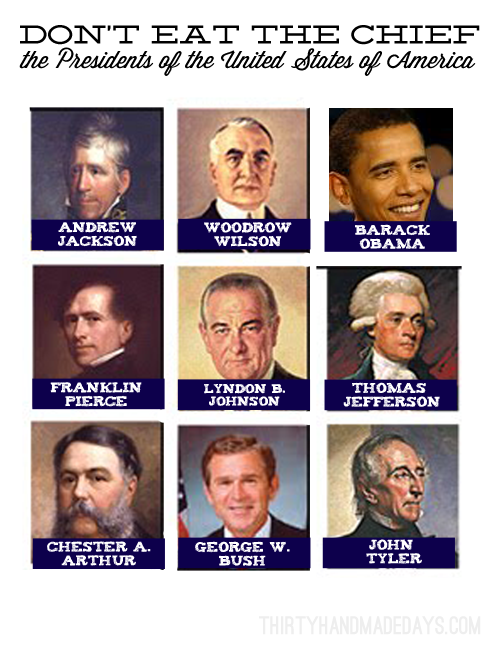 Download a Don't Eat the Chief game card:
Don't Eat the Chief Sheet 1
Don't Eat the Chief Sheet 2
Don't Eat the Chief Sheet 3
Don't Eat the Chief Sheet 4
Don't Eat the Chief Sheet 5
What do you do to celebrate Presidents day?
I'm linking this up to:
I'm Lovin' It from Tidy Mom
Weekend Wrap Up
Wednesday Wowsers