Recently Josh and I went through the car buying process after having a car that I wasn't really comfortable with (first world problems, really).  Yeeehaw! Not really.  It's not my favorite thing.  In the end I walked away with a beautiful new car that I love and our family is enjoying.  I feel really blessed.   One of the things that I realized my binders don't have up to this point is auto maintenance records.  Until today.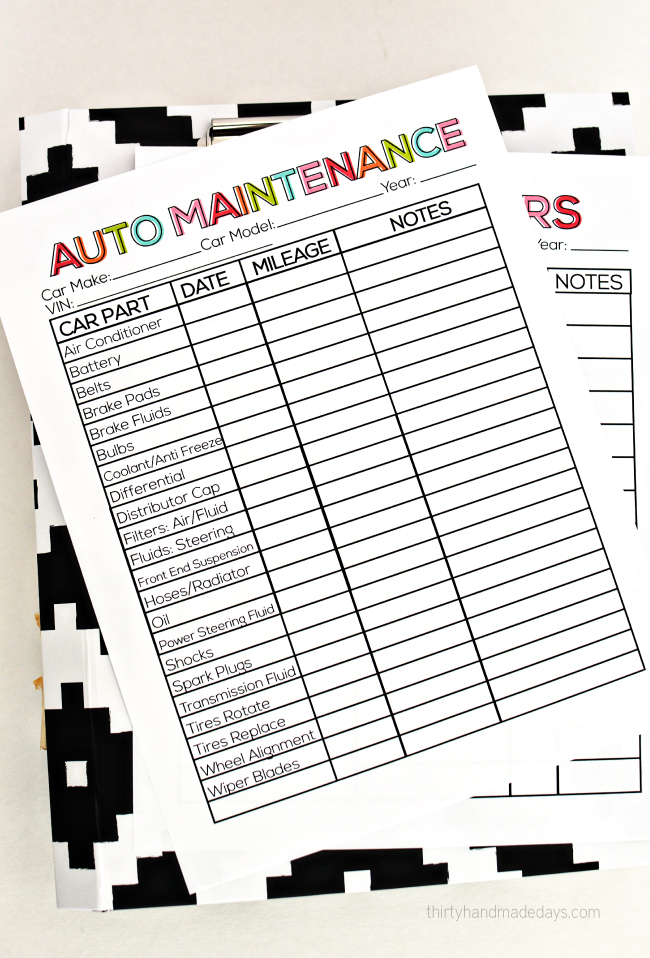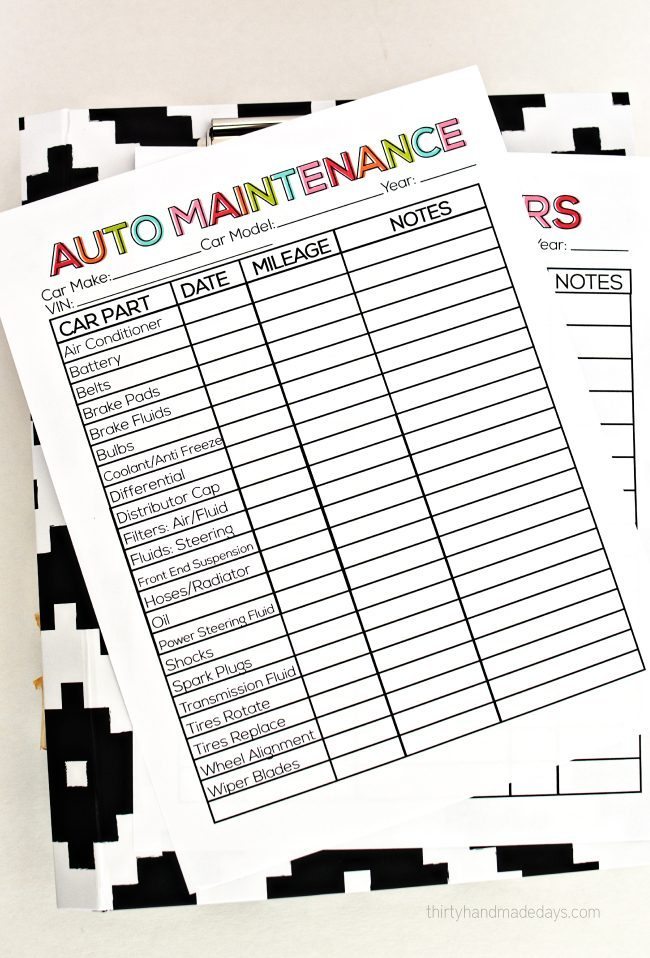 I created two simple sheets to add to your family binder or always prepared binder or budget binder.  You simply download below and add them to the budget section or household section.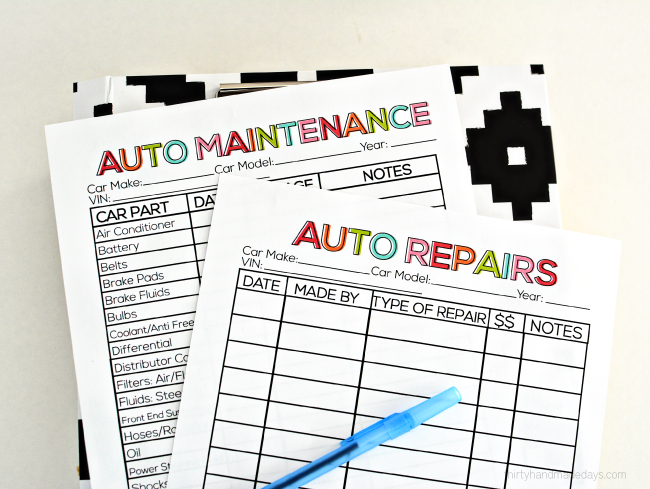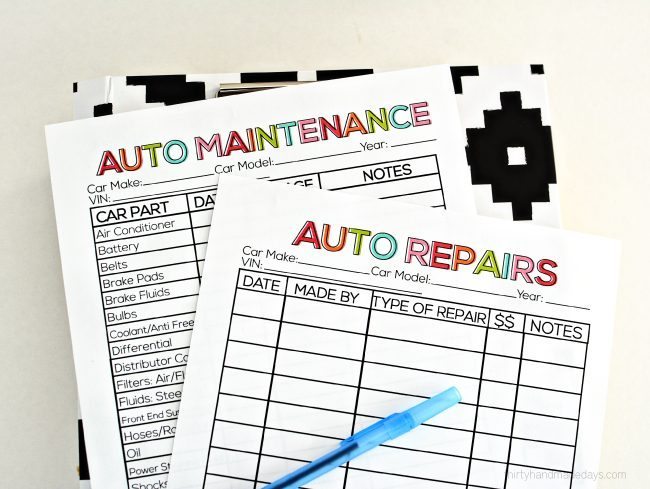 These will help you keep track of repairs and maintenance on your car.  Each car is different and requires different mileage and upkeep so definitely refer to your owners manual, dealership, mechanic, etc.  But you can easily write it all down with these two sheets.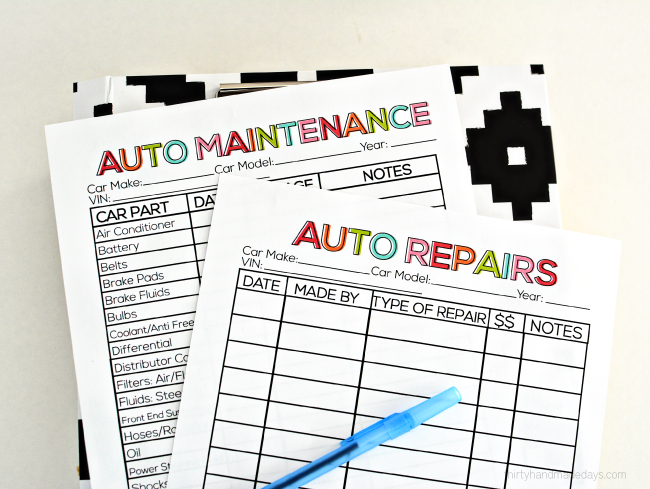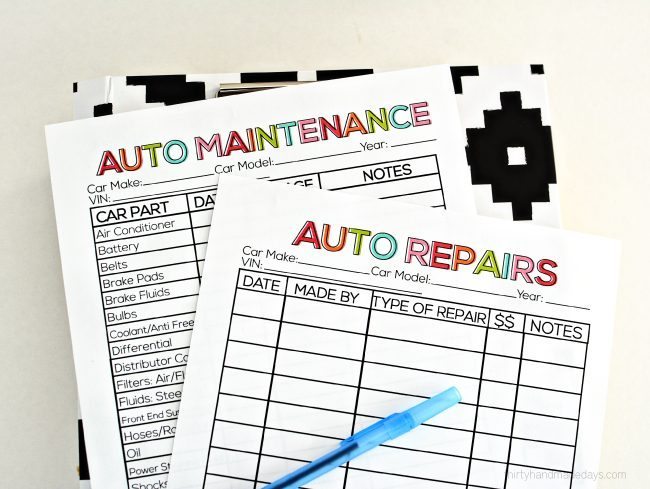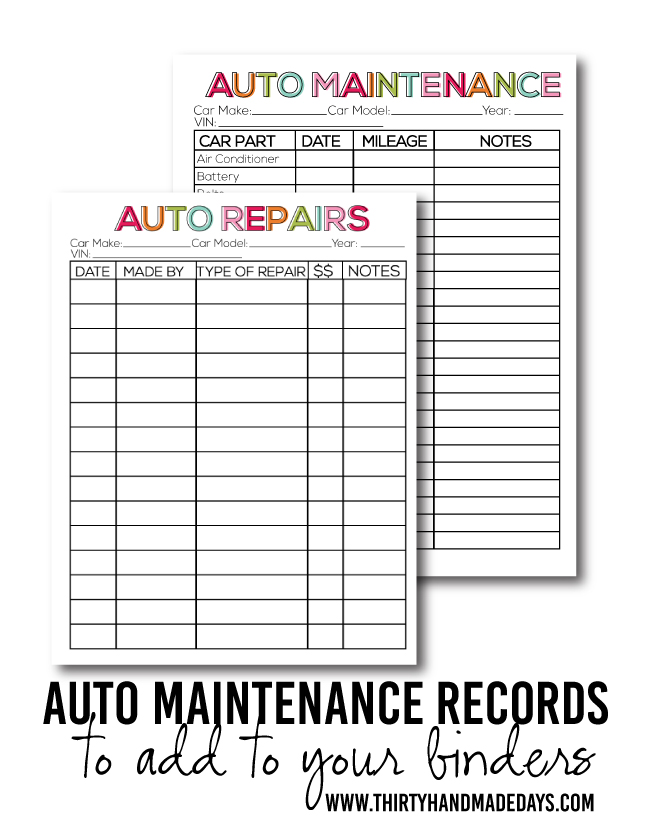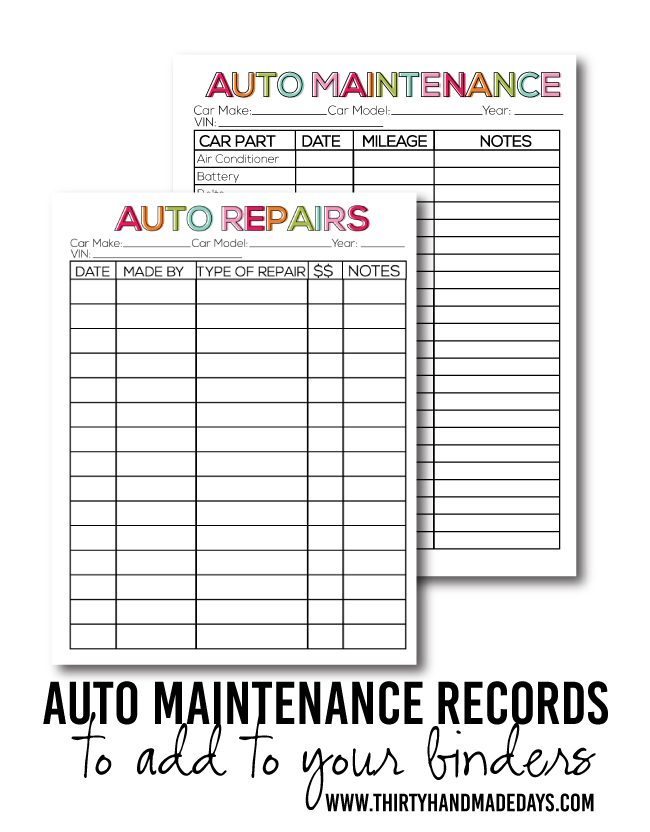 Download Auto Maintenance Records.  For personal use and 30days subscribers only.



Check out my whole binder series: