When I recently asked what you wanted to see more of on 30days, several people suggested more generic tags and cards for celebrations.  Like birthdays.  Since today is my JJ's birthday, it's the perfect time to bring out some cute new printables.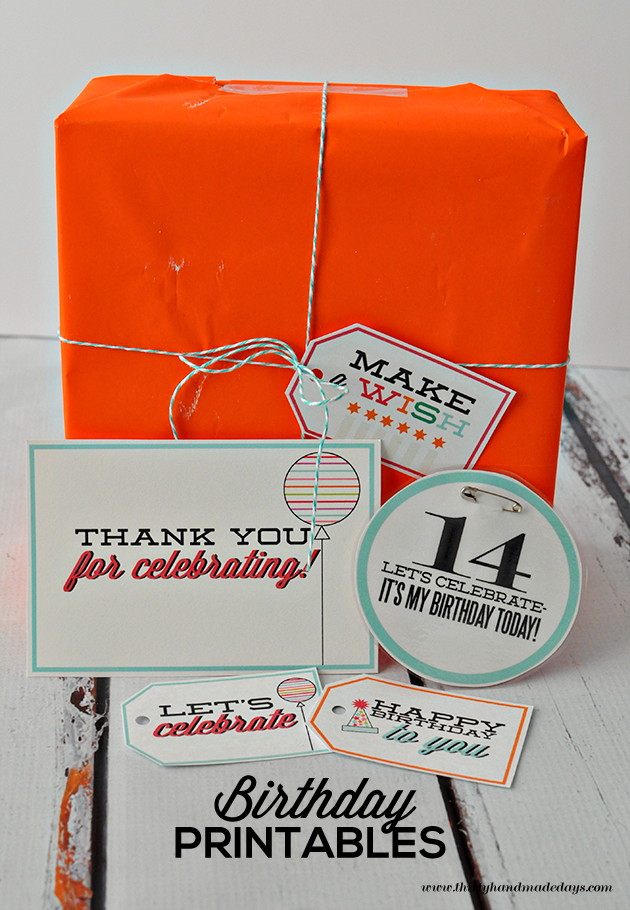 As I mentioned yesterday, it's J's golden birthday.  He's fourteen on the 14th! I still cannot believe my sweet blue eyed baby is fourteen, now way taller than me and without a doubt stronger than me (although he's always been pretty strong).  We got to celebrate with family at a bounce house yesterday since Josh has class tonight.  After we go to his IEP (individualized education plan) this morning, I'm going to spend the rest of the day doing random acts of kindness in his honor like we did last year.  It was an amazing day and I can't wait to get busy spreading some love.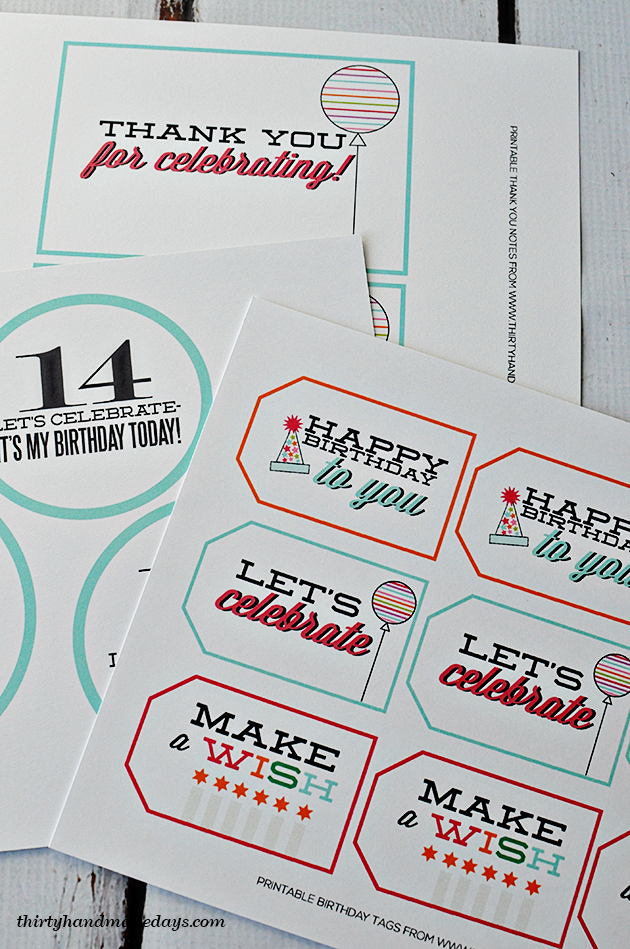 Feel free to print out these tags and thank you notes to use them however you like! I also created a birthday badge for JJ to wear.  You better believe I used my laminator.  :) Although he has the ability to speak, he communicates basic wants and needs.  He wouldn't tell people that it's his birthday on his own.  I want to make sure that he's treated like a king all day!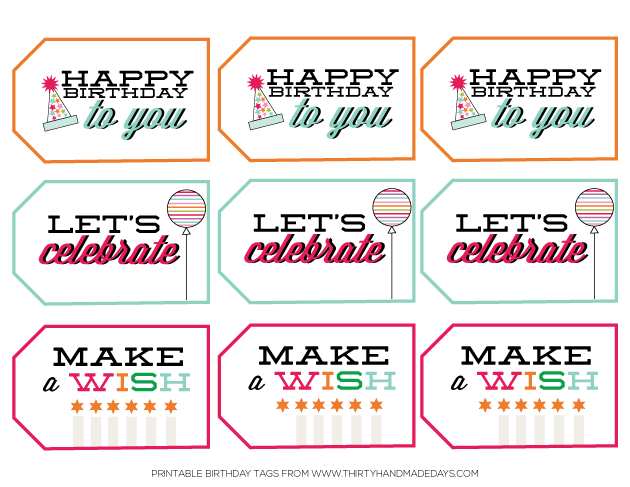 Download birthday printables.  (1) sheet of birthday tags + (2) sets of 4×6 thank you note cards.  For personal use only.  
I'd love for you to join in on the random acts of kindness if you are up for it!  It doesn't have to be anything major- smiling at someone, helping put groceries in their car, pay for someone in a drive thru, write thank you notes to people just because.   If you join in and feel like sharing, tag me (@30daysblog) and use the hashtag #loveforjj on Instagram or Facebook so that I can see and comment.  Thank you SO much!
Check out my #loveforjj post from last year and grab some random acts of kindness notes: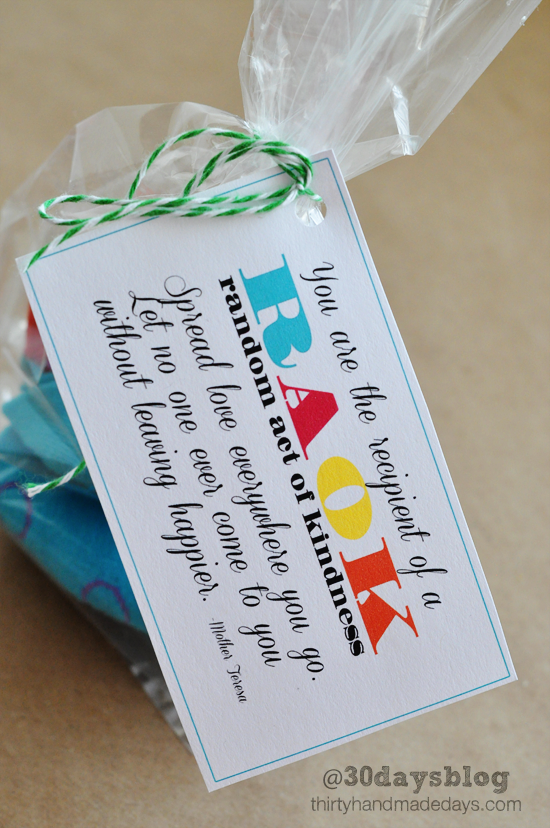 Or check out over 30 random acts of kindness ideas: