When someone is going through a rough patch I like to bake them treats. Or when someone is having a happy time, to celebrate I bake treats. A lot of the time I bake quick bread. Instead of just wrapping it up in a bag and calling it good, I have been having fun making printable bread wrappers. But my last few have been pretty specific- for the holidays and Valentine's Day. Today's version is more generic- it could be given for any occasion.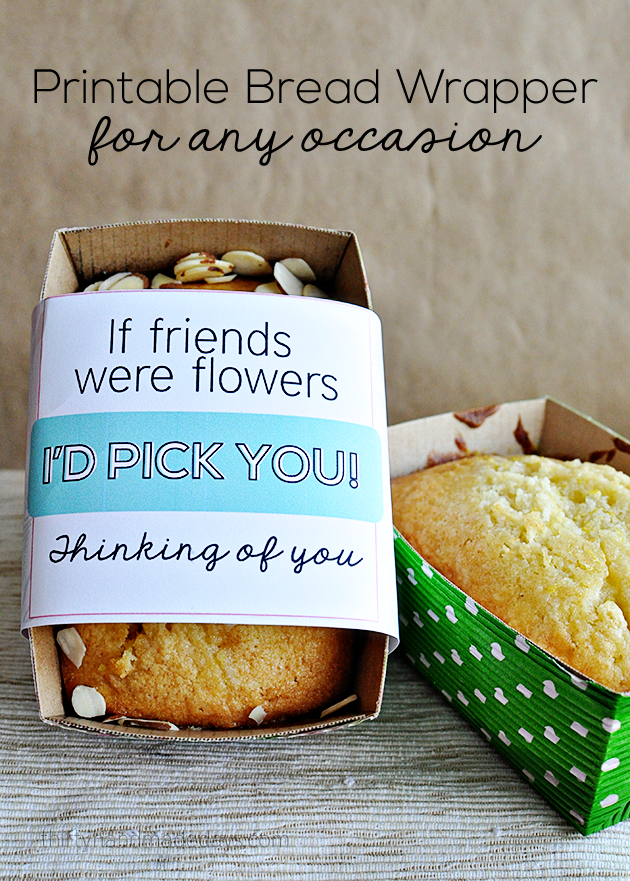 Who doesn't love a nice quote with a treat?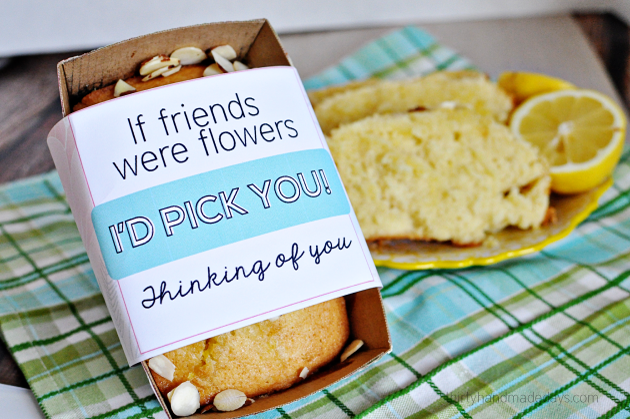 You can use whatever type of bread you like, cook according to directions and then wrap this printable around it and tape it together in the back. Need a few suggestions? I have a whole lot of bread recipes to test out!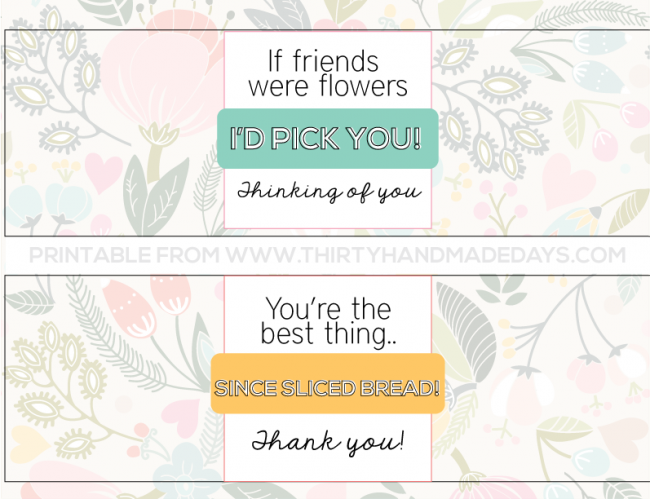 Download this Printable Bread Wrapper. For personal use only. Thanks!
Some elements of this printable are from Marushabelle.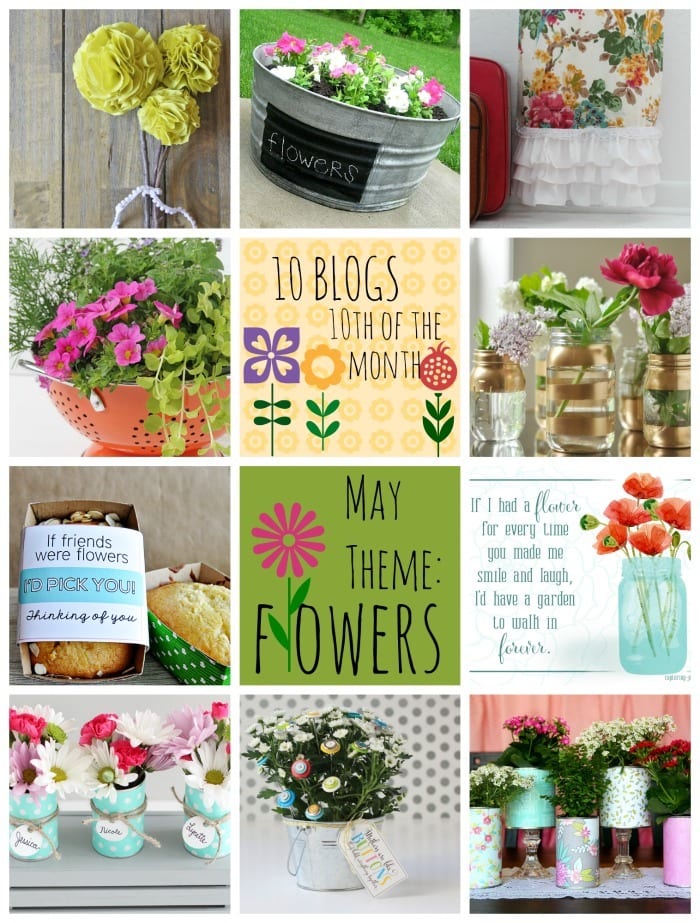 Spring has definitely sprung and the abundance of beautiful flowers in the garden is proof! Appropriately enough, our theme this month is flowers and we've got 10 amazing flower theme ideas. There are ways to display your flowers, ways to make flowers, quotes about flowers and more! Check out some of my friends cute ideas:
Washtub Flower Planter from Simply Kierste
If Friends were Flowers Printable from 30 Days
Pretty Recycled Flower Pots from Eighteen25
DIY Gold Mason Jar Flower Vases from Your Homebased Mom
Fabric Pom Pom Flowers from Little Miss Momma
Colander Flower Planter from Two Twenty One
Floral Curtain Hanging Tip from Lolly Jane
Flower Quote Printable from Capturing Joy with Kristen Duke
Button Bouquet from LandeeLu
DIY Quick Flower Favors Gift from Or So She Says