The sweet and fabulous Brooke from All Things Thrifty is here with some more cute gift tags!  Are you following my Holiday Bake Craft & Crochet Series? By the end of the month Skip to My Lou, Your Homebased Mom and I will have shared over 100 fabulous handmade gift tutorials.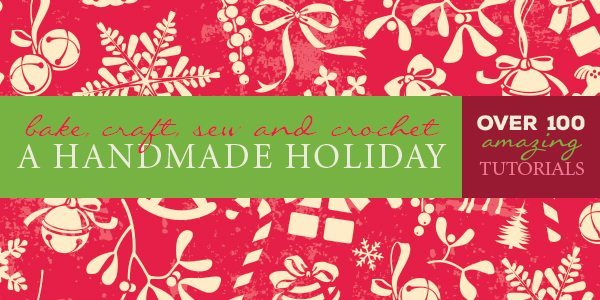 Hello to my friends over at 30 Handmade Days! I'm Brooke from All Things Thrifty, and I am thrilled to be visiting! Mique and I go waaaay back and she is one of the kindest people on the web. I'll tell ya what, she is just as great in person as she is on her blog!
If you aren't familiar with All Things Thrifty, we are known for our DIY tutorials! We mostly tackle BIG projects. A few of our most popular posts include our: DIY Wing-back Headboard or Painting your Kitchen Cabinets the way a Professional would! Even though our hands are mostly covered in paint around here, we love anything girlie and delicious too!
I'm gonna be honest folks, I'm a natural procrastinator. I'm usually scrambling around at the end of December to get everything done on my Jolly To Do List. But, I've vowed this year to be on top of things! Wish me luck and send me positive vibes.
In an effort to get ready for wrapping gifts, I've created these fun FREE printable gift tags!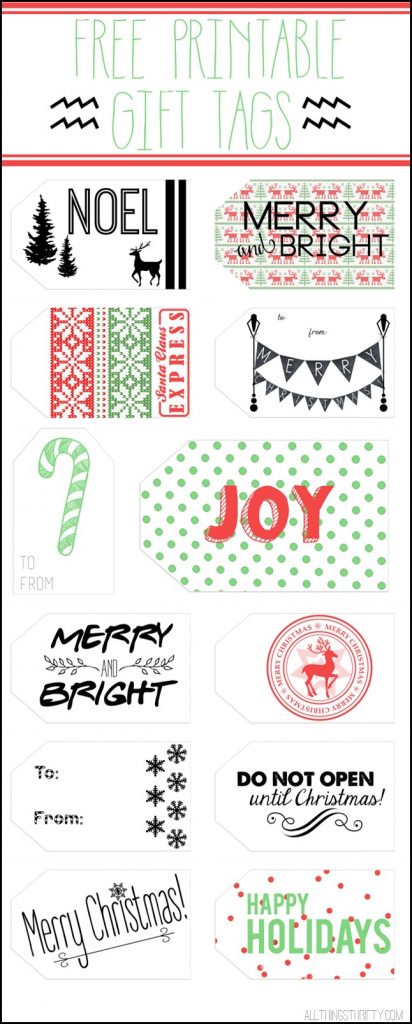 To download the tags, just click the download links below!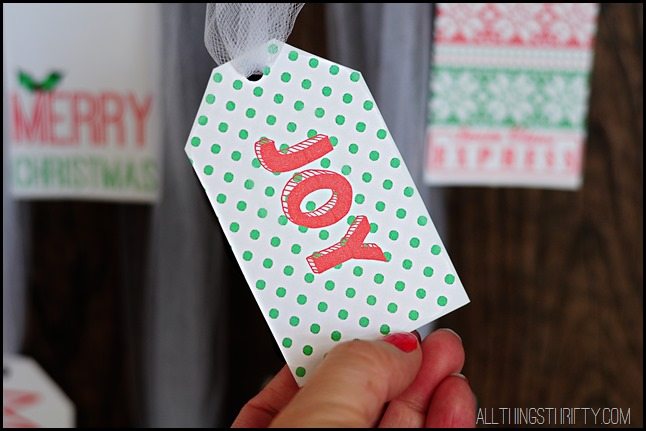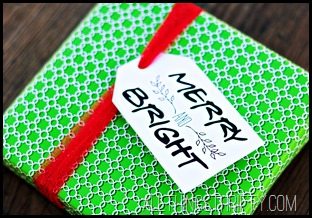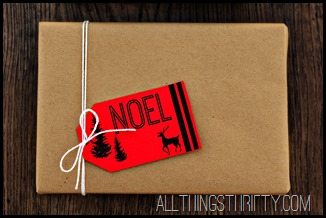 The black and white tags are for those of you who are out of color ink cartridges in your printer <—been there done that. Don't worry, I've got your back.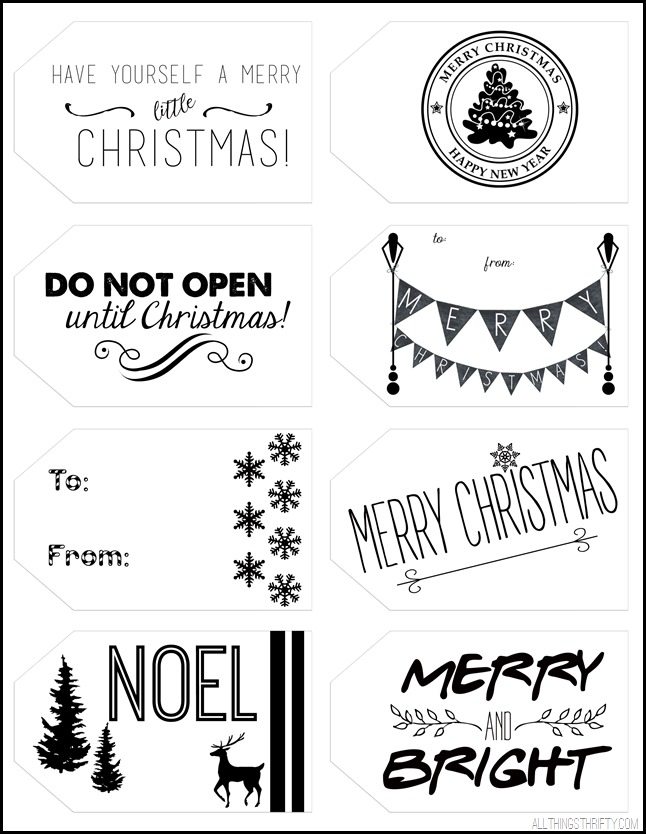 White background Tags Download
And if you prefer the black background, your wish is my command.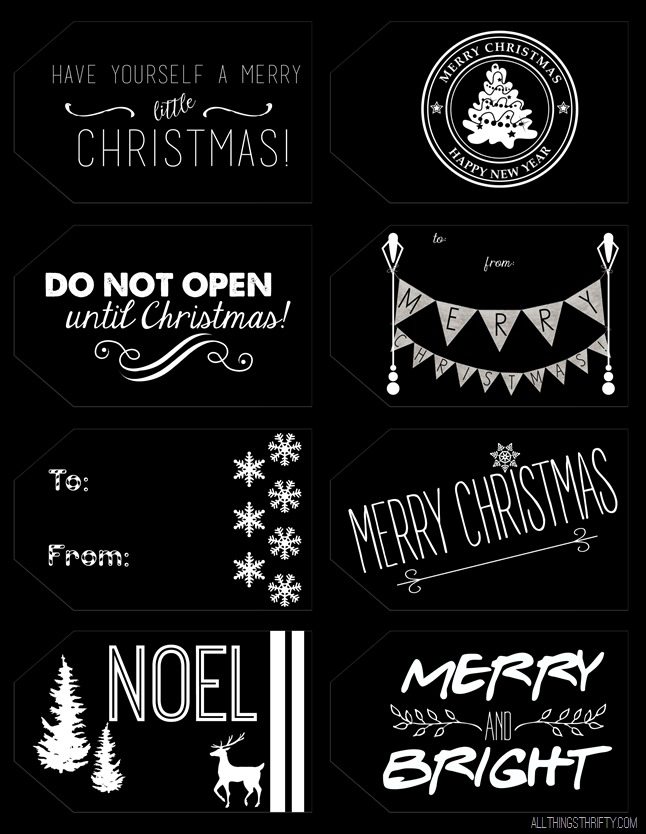 Black background Tags Download
Or if you are like me, and color is your happy place, don't worry I've got an option for you too!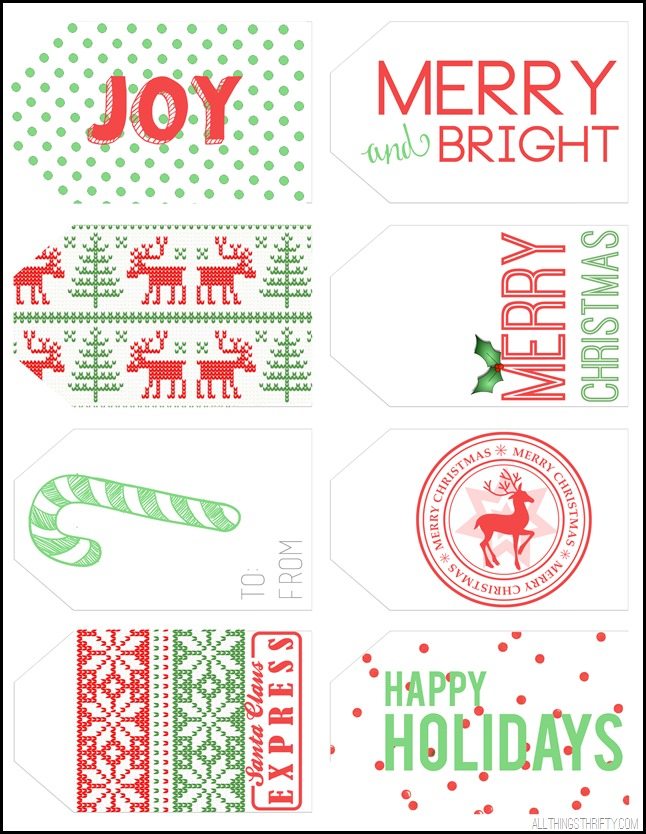 Download Free color printable HERE.
I hope your December is a tad less stressful this year!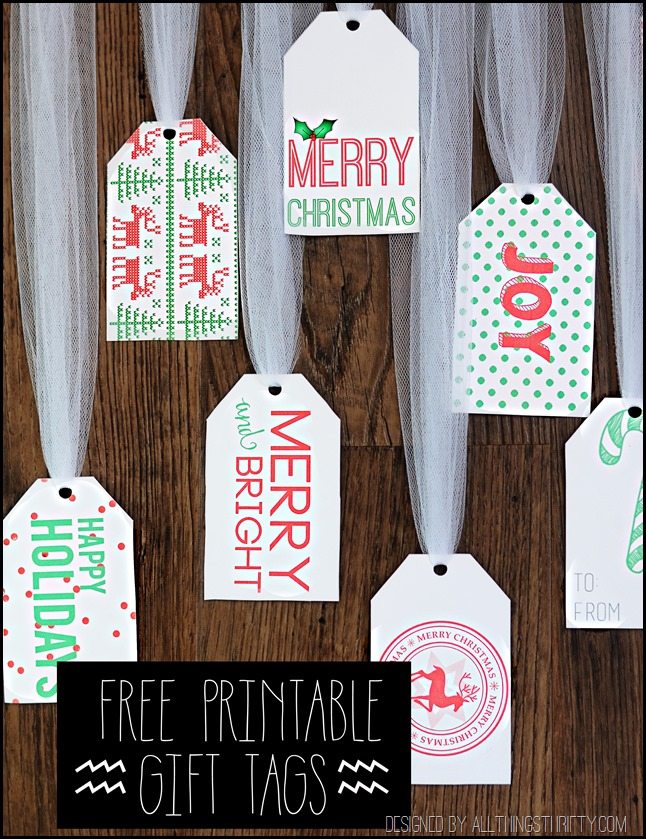 xoxo,
Brooke from All Things Thrifty
I hope you will come visit, after all we are BFFs now!