This post is sponsored by the California Milk Advisory Board.  I'm thrilled to work with a brand that I 1 million percent believe in.
With Christmas just a couple of weeks away (yikes!) I created some cute printable Christmas tags for simple gifts.  They coordinate with the other part of this post – my California Milk Advisory Board farm tour!  Since I adore puns I knew it was the perfect chance to put puns to use in a gift kind of a way.  Didn't they turn out cute?  Read on about the tour and then you'll be able to download the tags below.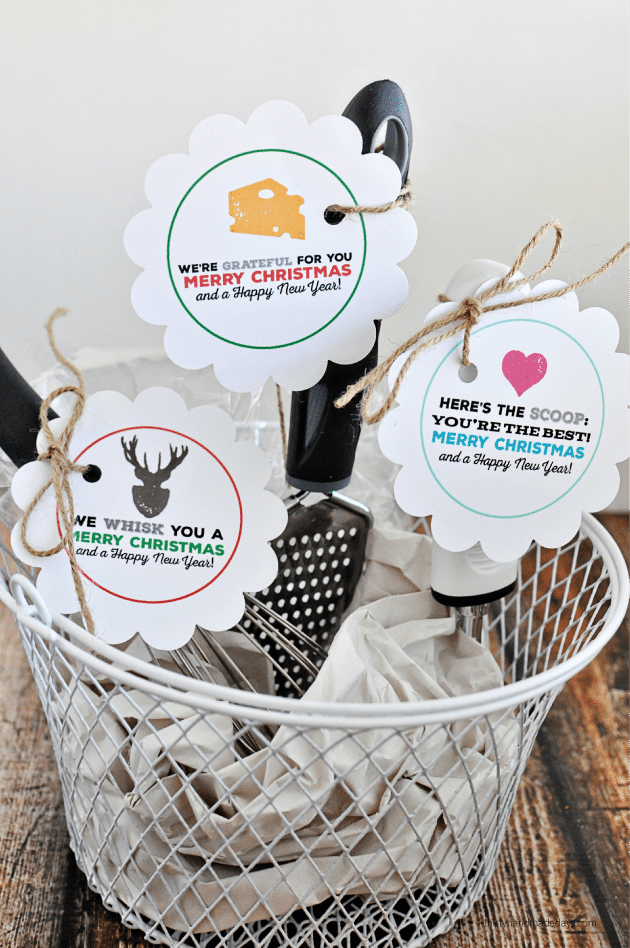 A few weeks ago I had the awesome opportunity to spend a couple days with the California Milk Advisory Board on a farm tour.  Never did I ever think that I'd get to go on a farm tour.  I wasn't sure what to expect because, being from the suburbs, I haven't spent time on a farm.  But I am a California girl through and through so despite being a little nervous I decided to go for it.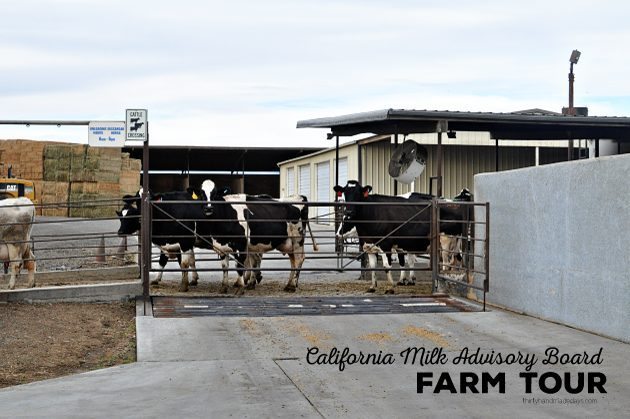 We had a little over 24 hours to be immersed in all things CA Milk and I was blown away. From the wonderful food, to the Thrifty Tour, time at the Bootsma Farm, I enjoyed hearing all about milk in California.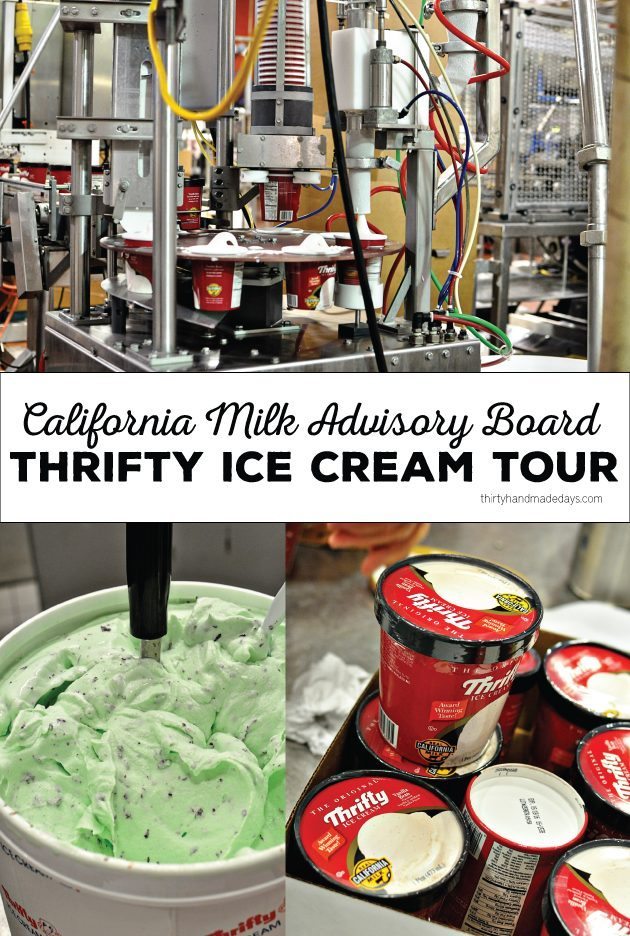 Our first time for the day was to Thrifty Ice Cream.  An ice cream lovers heaven! We suited up in special gear for sanity purposes and enjoyed an hour long tour from start to finish.  We ended with fresh out off the line ice cream and let me tell ya, that is the stuff dreams are made of.  My mouth is drooling just thinking about the creamy, perfect texture-y flavors.  Yum!
Some fun facts about Thrifty:
Thrifty started in 1940 in Hollywood.  They will celebrate 75 years in 2015!
They use up to 150,000 lbs of milk per day to create the ice cream and up to 250,000 lbs in the summer
It takes 8 lbs of milk to make 1 gallon of ice cream!
At the plant they create 2,000 gallons an hour
Every month Thrifty makes enough ice cream to feed California one and a half times!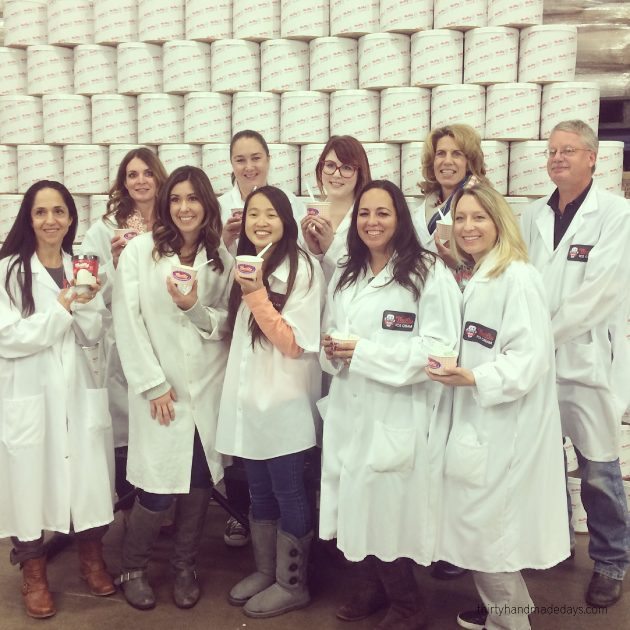 I think my friends had just as much fun taste testing the ice cream as I did.  We were so busy trying out allllll the flavors that we didn't mind the lab coats, hair nets and safety goggles.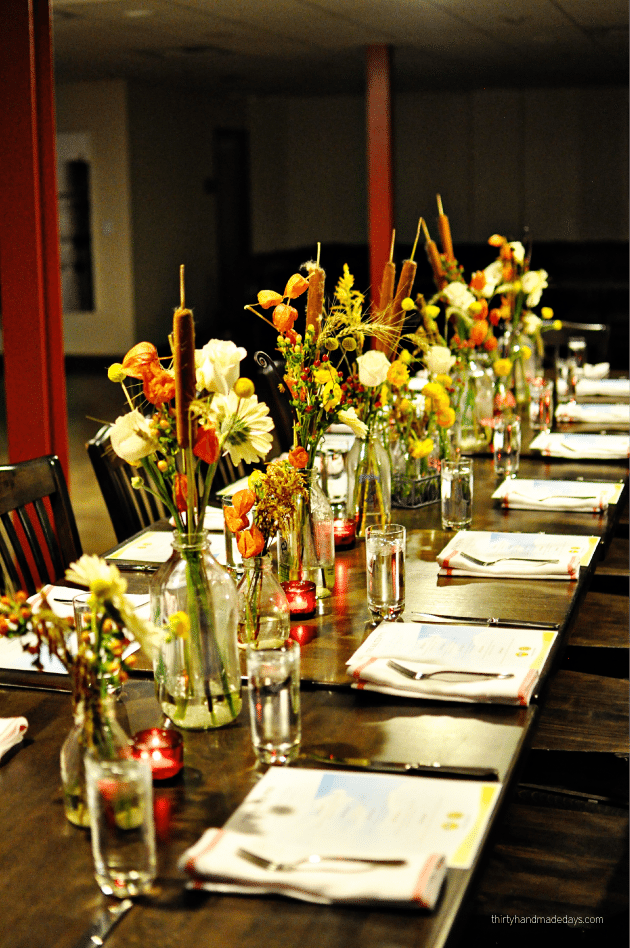 We had the incredible opportunity to have dinner at the Eatery in Pasadena and lunch at the Salted Pig in Riverside.   I was too busy taking it all in to snap pictures with my good camera for both meals.  I normally eat peanut butter and jelly so to have meals with several courses based on CA Milk was a luxury.  I am still having dreams about that food.
Next we were off to Bootsma farm where we got to see where some of our CA milk comes from.  I was so impressed with the way that they run their farm.  It was peaceful and well organized.  Did you know that California is the number one dairy state in the US, producing more milk, butter and ice cream than any other state and is the 2nd largest producer of cheese and yogurt?  Yeah me either.  I assumed Wisconsin or somewhere midwest would take that title.
And that 99% of 1,500 California dairies are family-owned like the Bootsmas.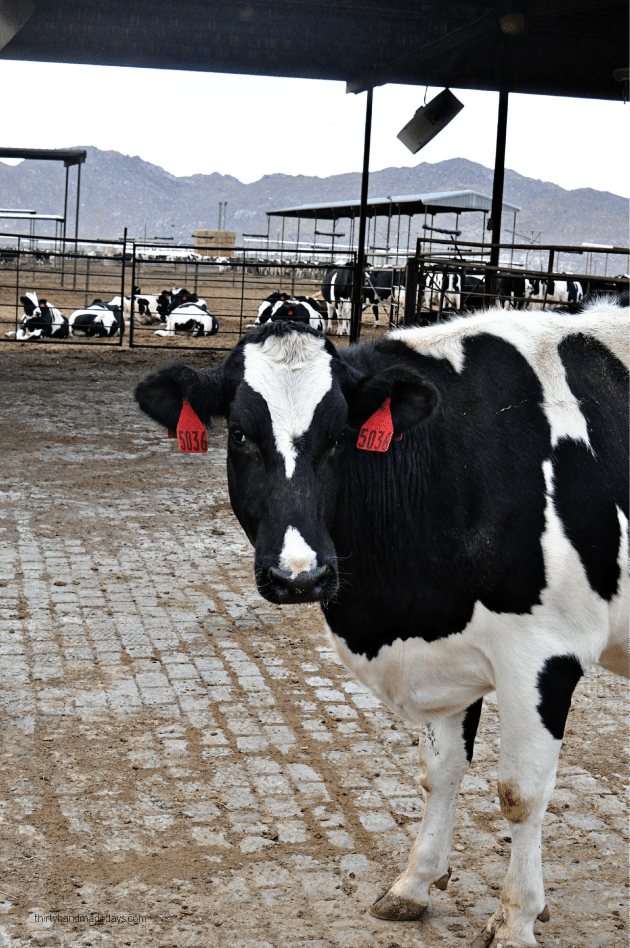 The Bootsmas opened their farm in 1981.  They have about 1,700 cows on their farm currently but get up to 2,000.  They milk the cows two times a day, at the same time every day.  Each cow produces 8 1/2 gallons per day.  We had the chance to see where they were milked and where they ate.  It was so fascinating.  I thought we'd hear all kinds of mooooooo – ing during our time there but it was actually very quiet.  That shocked me.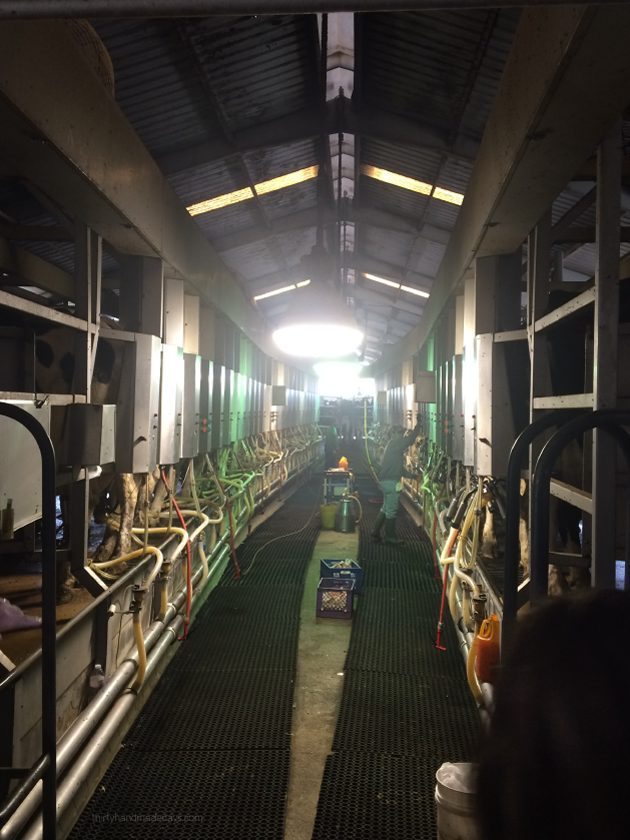 One of the coolest things was being able to *almost* see a calf be born.  We could see the calf crowning and knew that the mom was going to deliver but we walked away and by the time we came back she had already had the calf.  Such a bummer! But it was so sweet to see the shakey little legs of a new calf and her momma watching over her.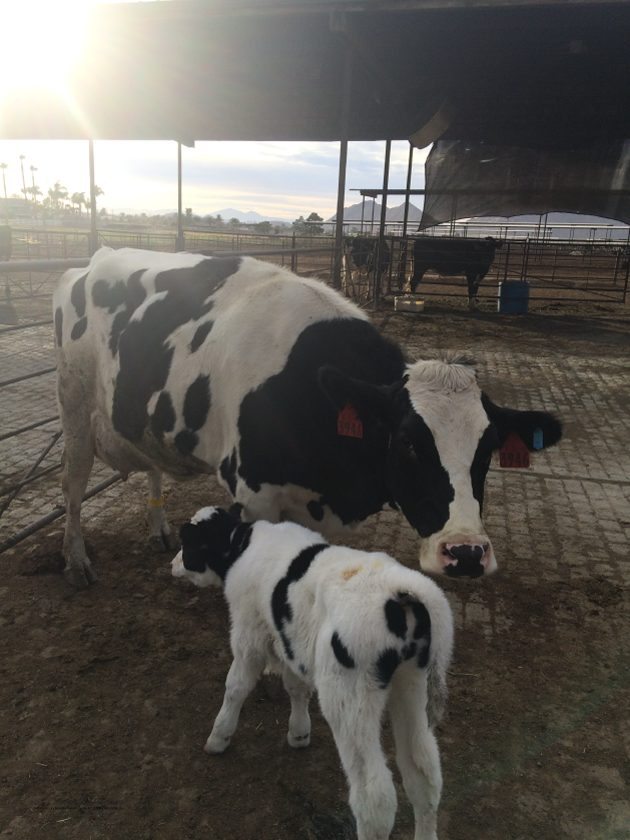 Another fascinating thing to me was how well everything was run.  Everyone had jobs, everyone was working hard but you could tell there was a lot of love on that farm.
It was such a wonderful experience to be with professionals on the California Milk Advisory board.  We got to hear from the Bootsmas, a dietician, a veterinary professor,  and someone from quality assurance.   We talked about the welfare of the animals, nutrition, safety, sustainability, and more.  It was eye opening.  It became very clear to me that everyone works hard to work together to produce what we need.   And they each have respect for the other peoples part of the puzzle.  I didn't expect to feel that warm sense community but was pleasantly surprised.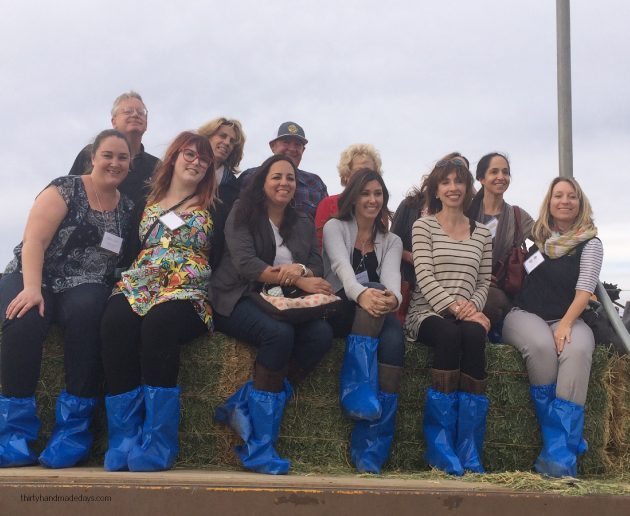 Included on the Farm Tour with me was Glory from Glorious Treats, Hayley from the Domestic Rebel, Jen from Yummy Healthy Easy, Valentina from Cooking on the Weekends, Diane from Created by Diane and Chung-Ah Rhee from Damn Delicious.  What a cool group of bloggers to be associated with.  I hope our paths cross again soon!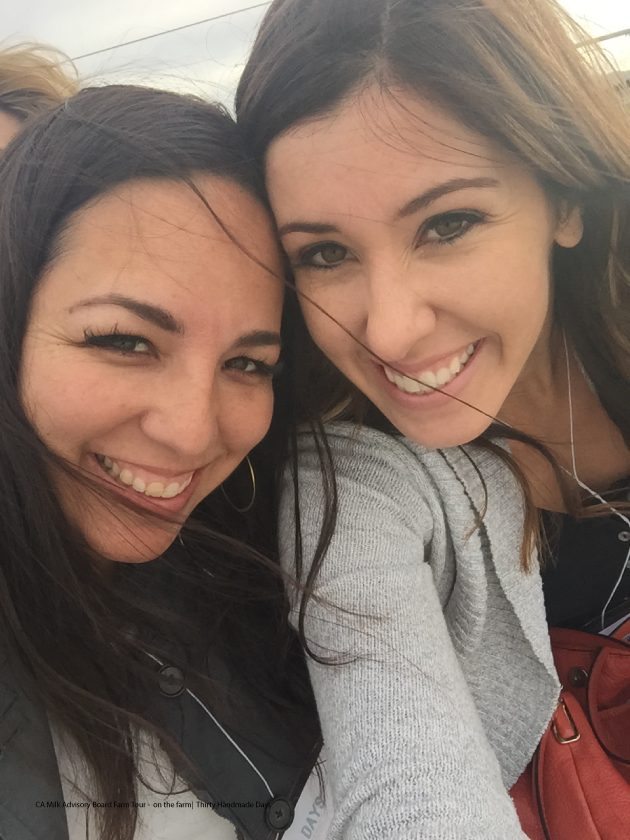 Jen and me on our very windy tractor tour- so fun! 
With CA milk on the mind, I thought it'd be fun to create tags that could be used for kitchen gifts for Christmas.  They are simple little silly things but would be cute for neighbors or friends.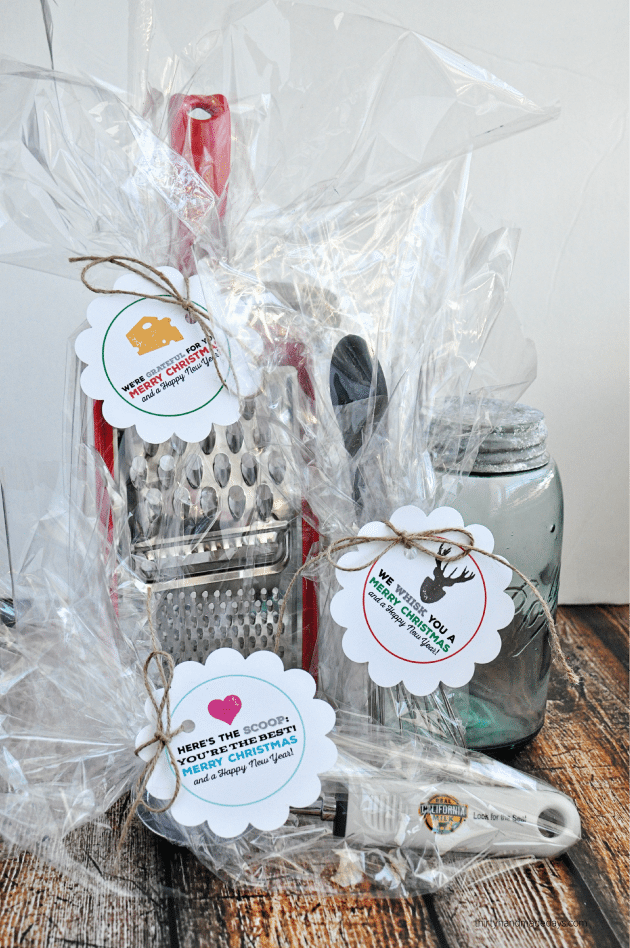 To take it to the next level, it'd be awesome to pair each kitchen item with a recipe and products.  Or give someone a scoop and a gallon of ice cream.  I know I'd love that! Wouldn't you?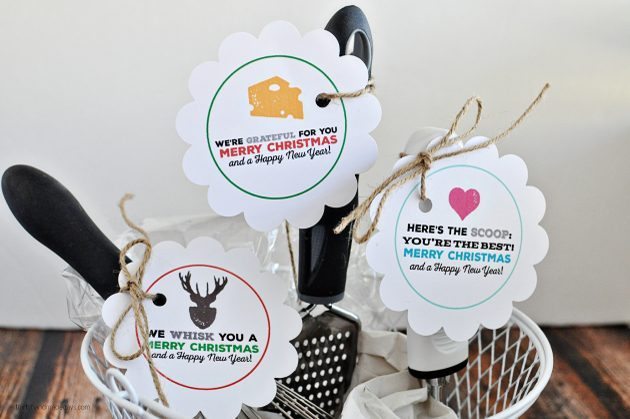 Download these printable kitchen gift tags.  For personal use only.  Thanks!
Thank you California Milk for giving me this opportunity to spend time stepping away from my normal pajamas and pony tails to see life on the farm.  I enjoyed every second of it and have a new appreciation for CA Milk.