Tis the season for all things plaid.  When I found some cute plaid fabric bags, I knew I had to make something with them.  Coal Bags with Santa Tags of course!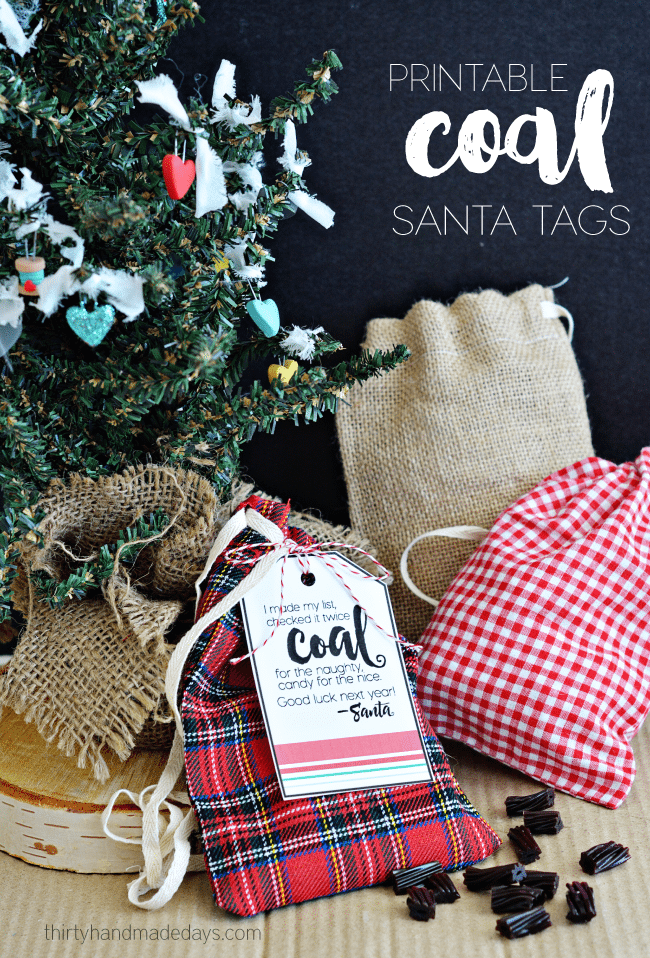 When I walked into Target (nothing unusual since I think the associates there all know my name) these little fabric bags jumped into my cart! They are so cute and I thought of a million gift ideas for the holidays this year.  The biggest decision was what to start with first.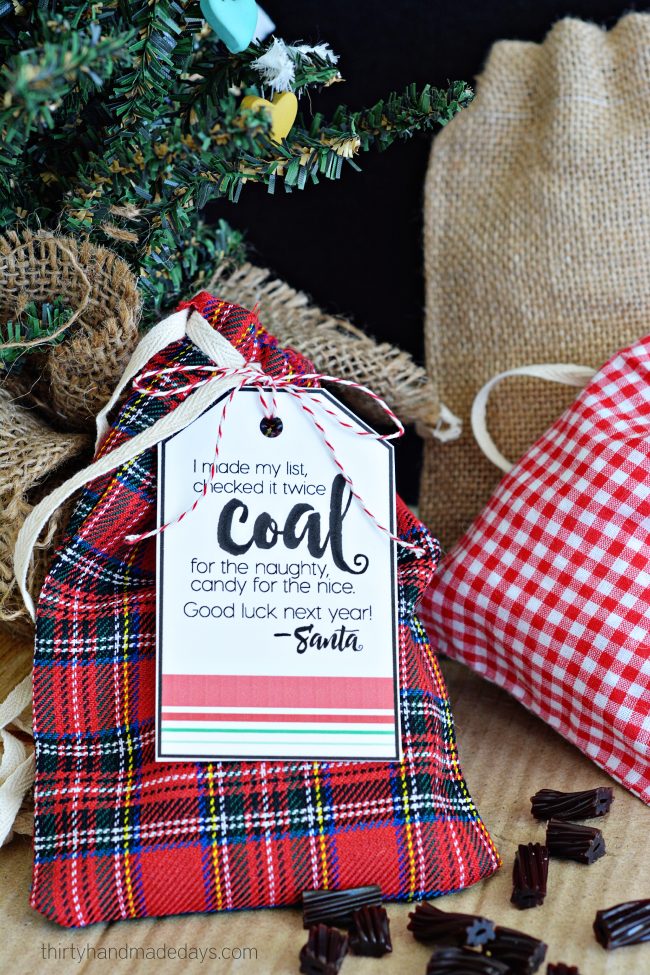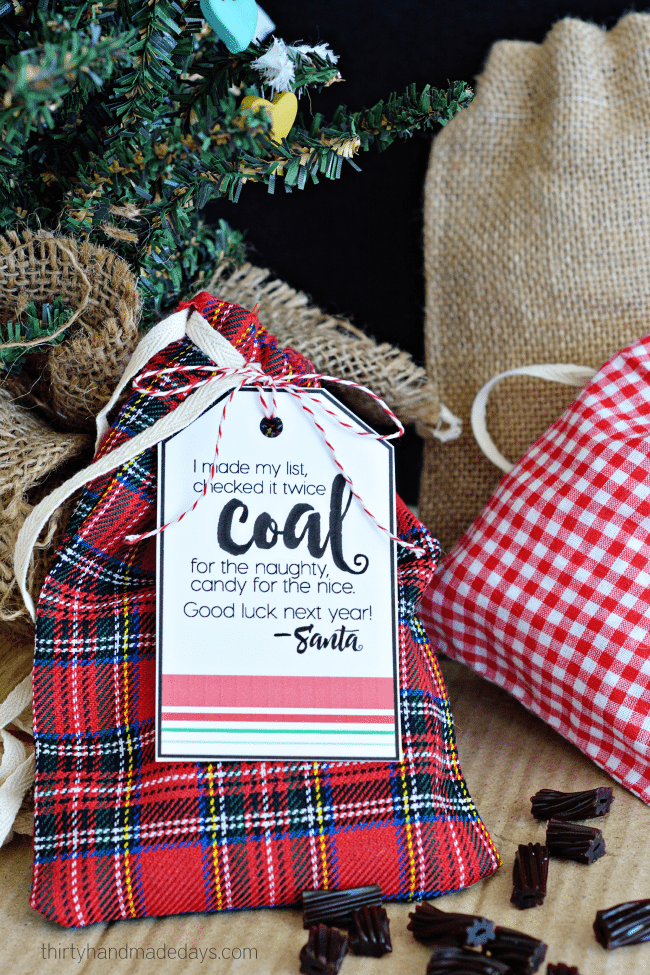 You can use a number of things for coal to fill the bag up.  I found Dr. Pepper Twizzlers and since I have a love affair with DP, I thought they'd made the perfect thing for coal.  There is also coal candy at some stores or I've even seen coal soap.  My friends at Eighteen 25 have this easy tutorial for lumps of coal too if you want to make a delicious treat.
I added the tag and some baker's twine but you can dress it up however you'd like.  Take this idea and make it your own.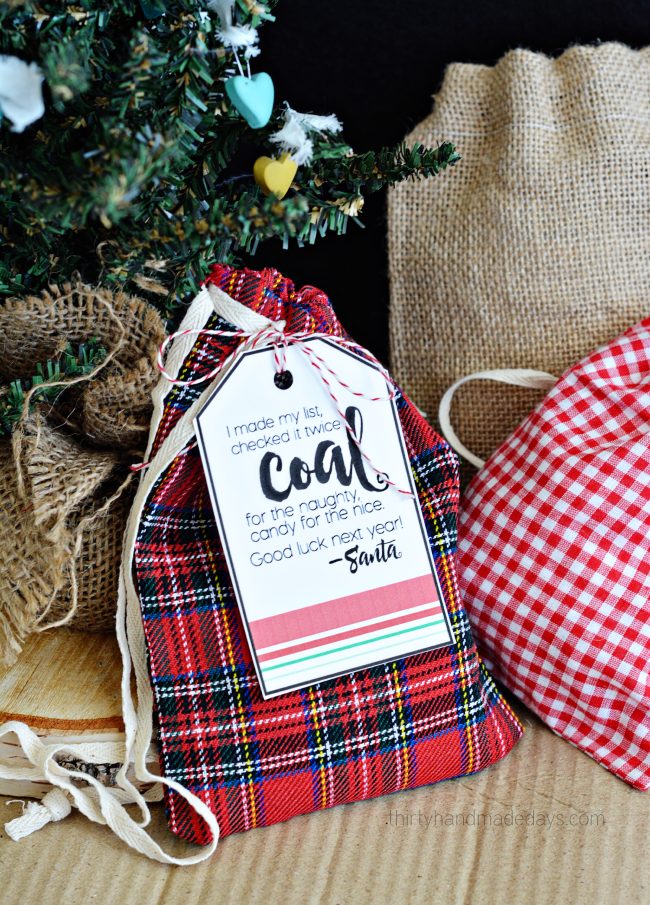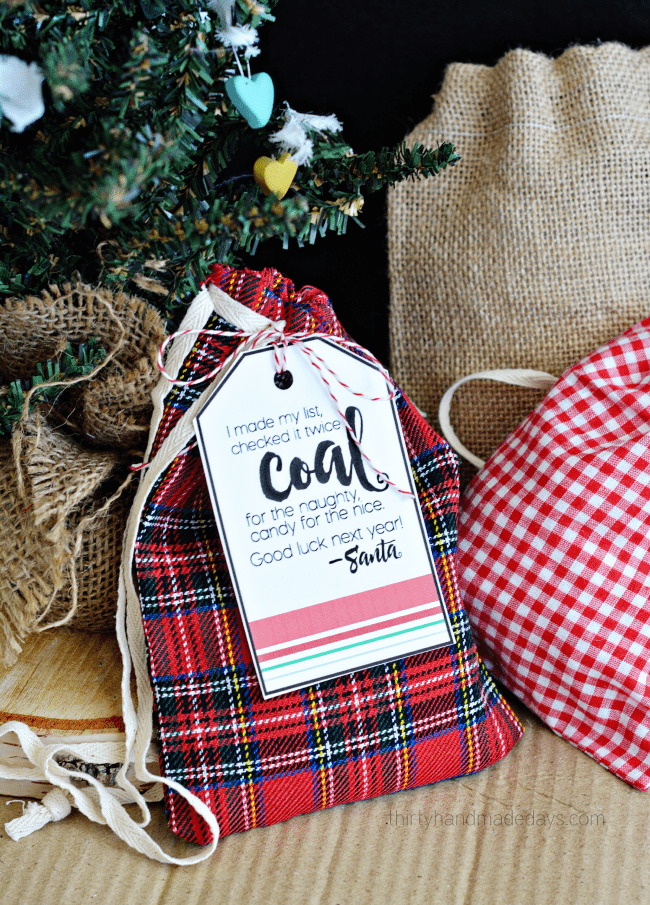 Download these printable coal tags.  For 30days subscribers and personal use only.  Thanks!