Who else here has a special daddy in their life who they really like to treat EXTRA special on Father's Day? I sure do, and my kiddos as well! Since our budget is a bit tight right now, I thought the best gift I could give him would be some help with things around the house, plus some bonus free time for him. This super fun Printable Father's Day Coupon Book has exactly that!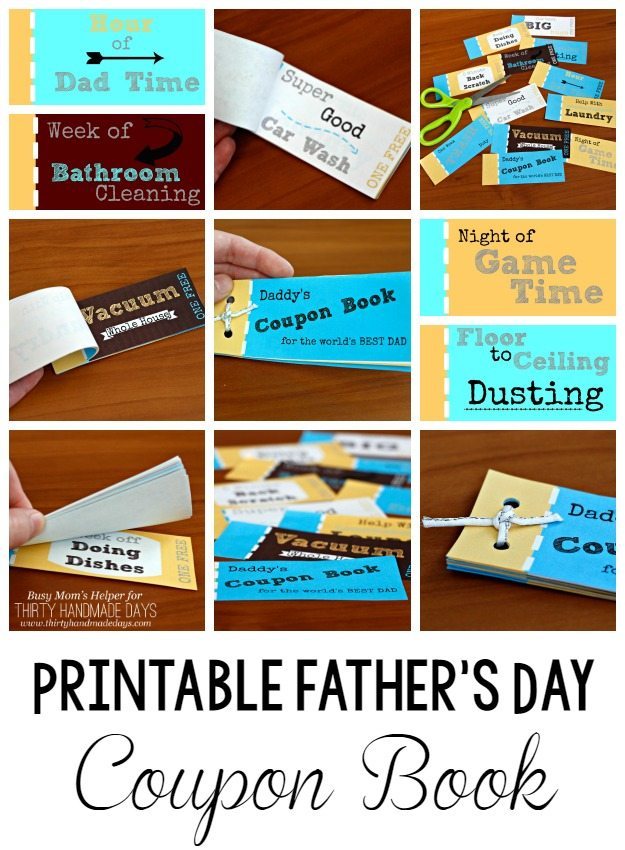 I tried to get a variety of different 'coupons' that most Dad's would love, such as vacuuming for them, giving them the week off dish duty, even a game night and Daddy Time!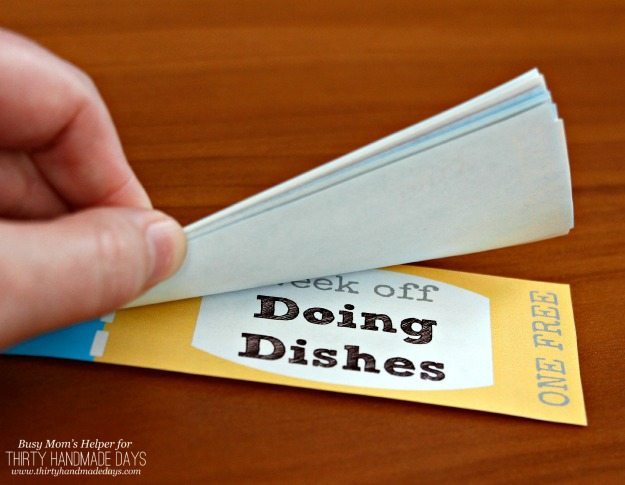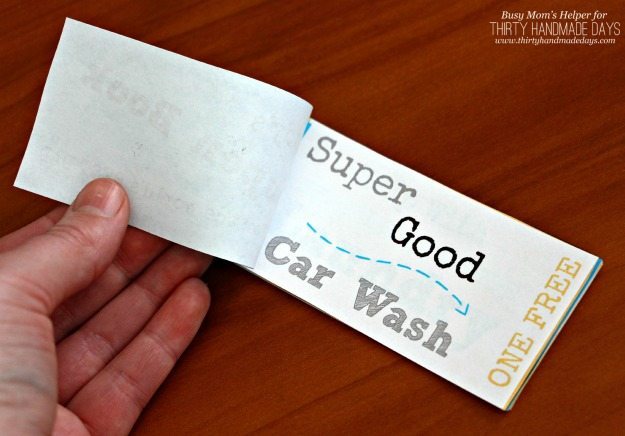 Each piece is about 2″ by 5″, so I put them onto two 8″x11″ pages for you to print off.
Once you've downloaded and printed off these pages, just cut out each of the coupons, including the 'cover' piece. I printed mine on normal printer paper – which worked great, although it does show through to the back a tiny bit. Card stock would work wonderfully, as well. It's entirely up to you!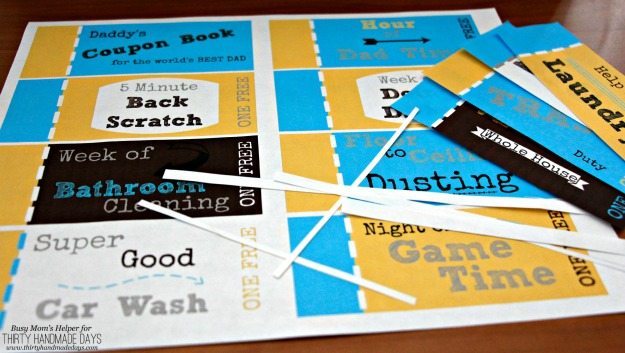 You can either staple the edges together, or use a hole punch and ribbon/twine to secure the edge to make it into a book. I included little dashes near the edge, to kind of hint that you can CUT each coupon off as it's 'used', instead of ripping it out and possibly damaging the others.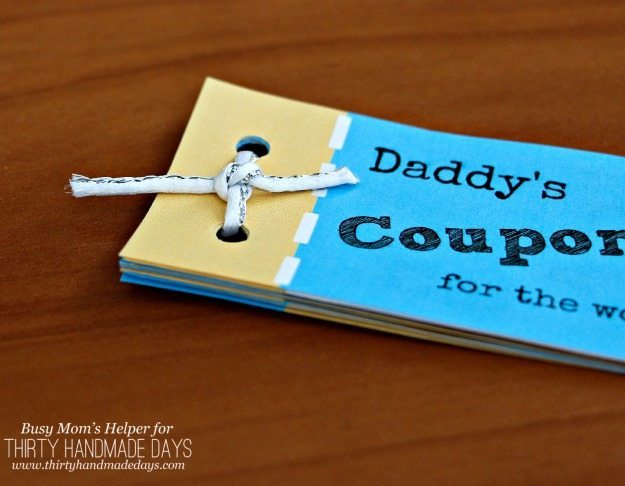 Now just gift away! Get the kids involved in making a fun envelope or gift box to put this in, if you want, and just have fun with it! To all you Dad's and Father figures out there – Happy Father's Day!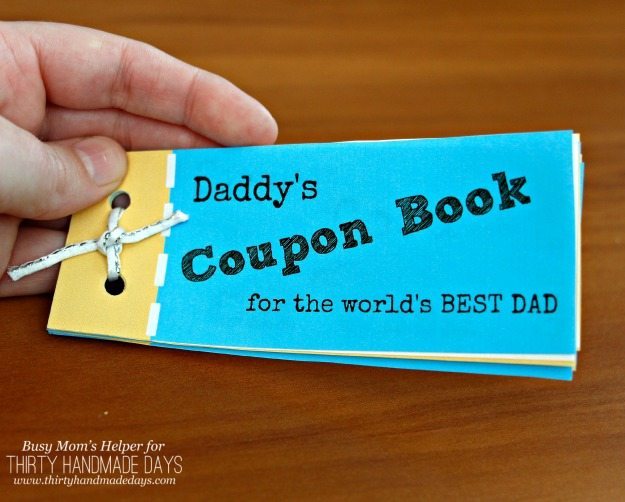 Head over to visit us at Busy Mom's Helper today for a matching free printable soda bottle labels set – goes perfectly with this awesome coupon book!