With Halloween just a little over a month away, it's time to kick things into high gear to get ready.  Why not make some delicious treats and add Printable Halloween Bar Wrappers to them?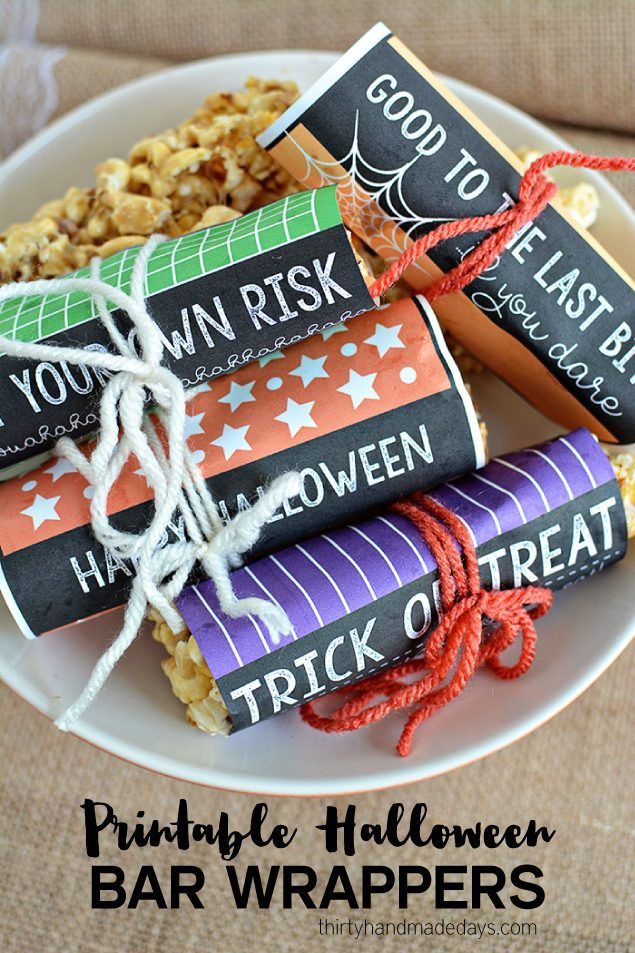 If I could, I'd spend all day and all night designing cute things.  Sometimes I do just that.  The holidays make designing that much more fun.  Nothing makes treats better than a cute tag or wrapper.  Am I right?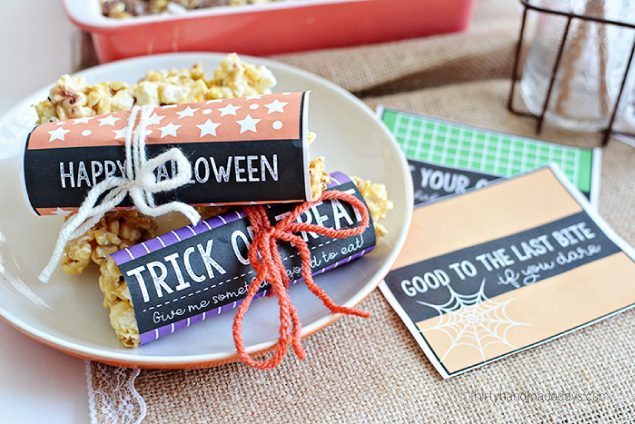 While you can use granola or candy bars with my wrappers, I have a new recipe for Salted Caramel Popcorn Bars that works perfectly for this: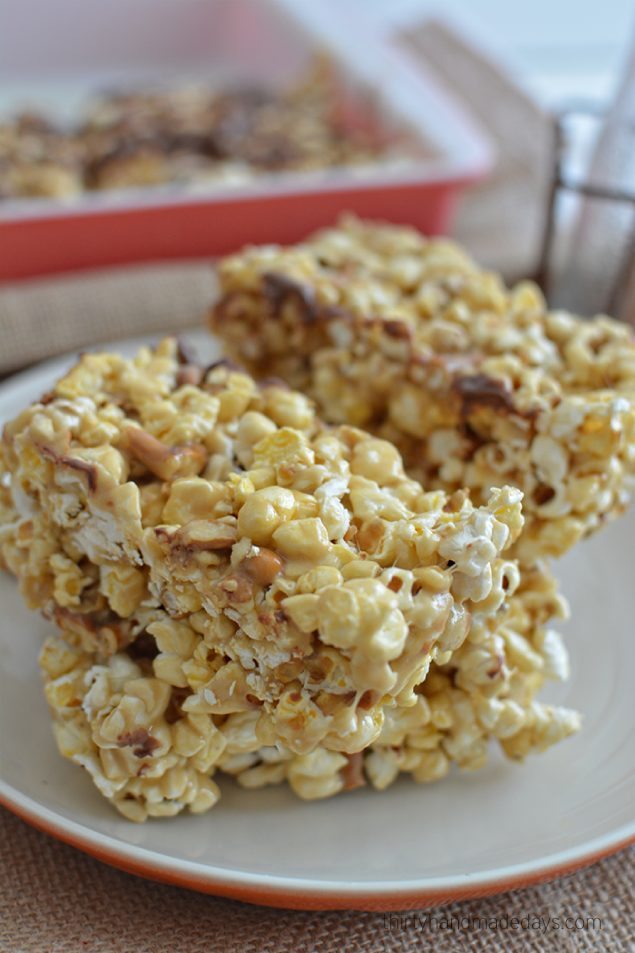 These are so dang good and easy to make.  My whole family gave me two thumbs up and I'll be making them in the future for snacks.  You can add in all kinds of things.  Make sure to check out the recipe!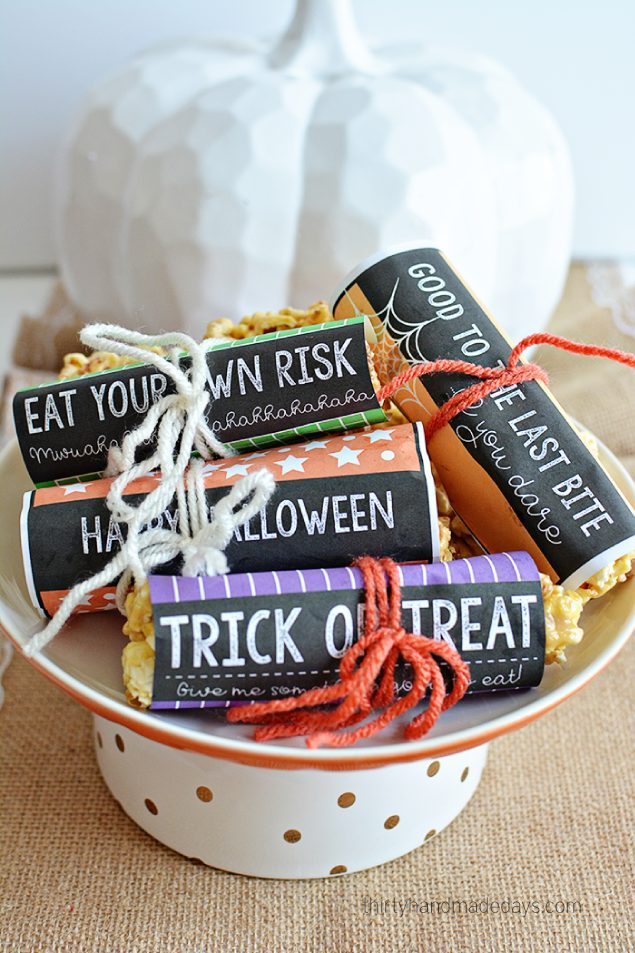 To use these wrappers, simply download the file (for personal use only- thank you!) and cut it out.  You can attach using tape or washi tape if you are fancy like that.  I added some yarn to give it even more pop of color too.  Bakers twine, regular twine, anything you have on hand will work.   You can also cut out and attach to a bag of treats.  The possibilities are endless.   Enjoy!