Halloween is a few weeks away and we're in decision making mode over here.  I don't know what my kids will dress up as because they'll probably change their minds three times before the big day. We're also thinking about decor, treats and anything Halloween related.  We have a "no treat" policy at school.  It can be tough to find "non candy" hand outs for their classmates.  I took matters into my own hands and made these fun joke bag toppers: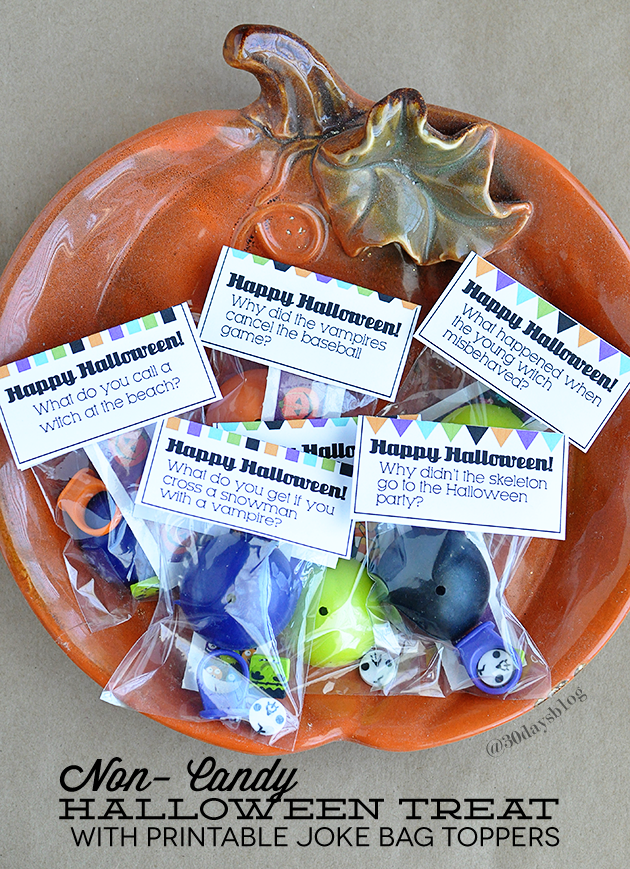 I found some Halloween poppers, erasers, band aids and more at Joann's and Target.  There are lots of options everywhere right now.  (and the Halloween section has been out since July around me!)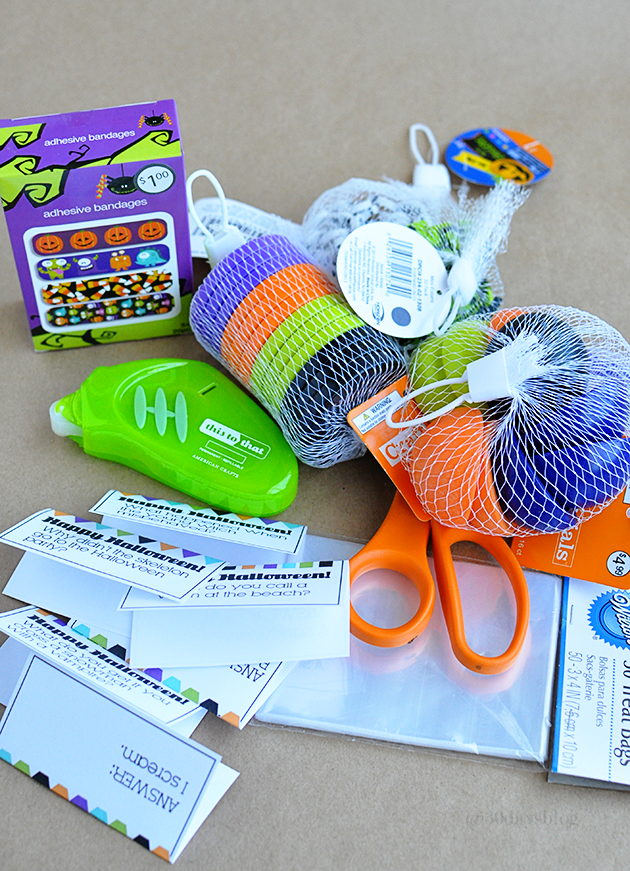 I got the treat bags from Michaels but they can be found online as well.  I have so many different sizes of treat bags to use for all different occasions.  I always have lots on hand to last minute treats or gifts.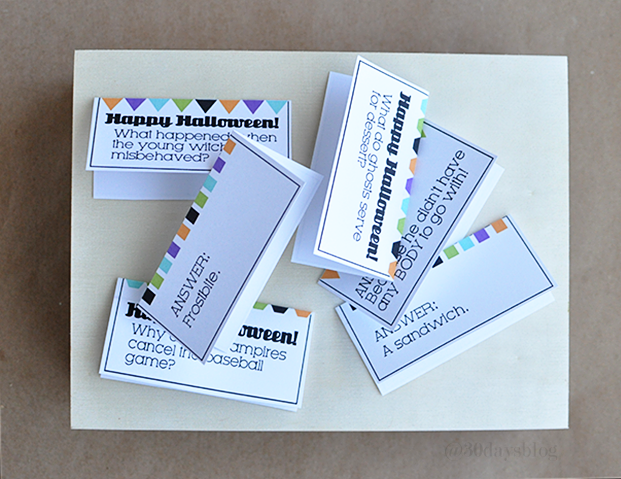 These joke toppers could easily be attached to bags of treats instead of toys or non candy items as well.   To make these cute bags all you have to do is print the joke topper page, cut along the lines, and fold in half.  Then after stuffing your bag, attach with adhesive, a stapler, hole punch or whatever you have.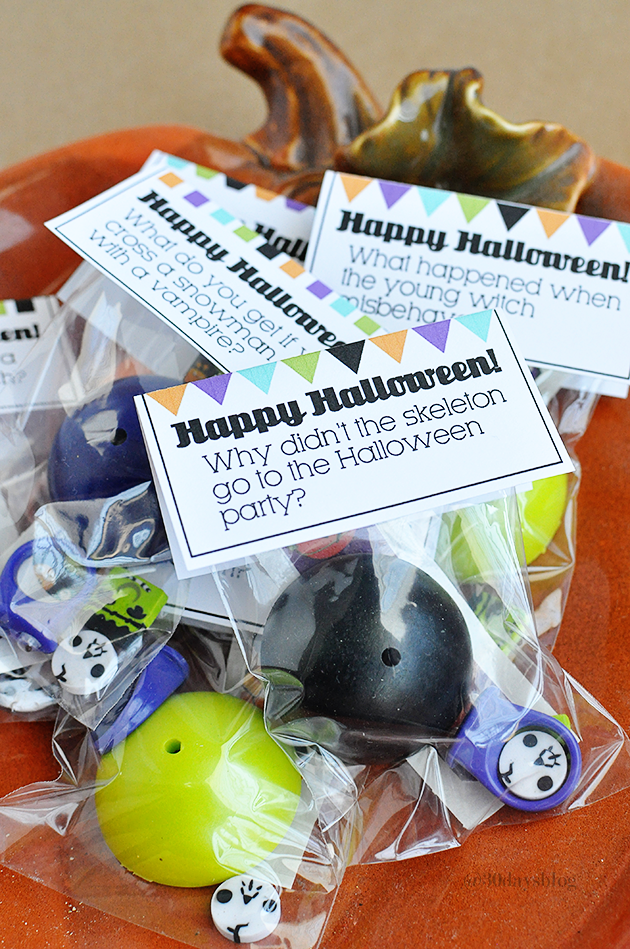 Download these cute Halloween joke toppers.  For personal use only. Thanks!
Do you send your kids to school with treats for Halloween?
Check out my other Halloween ideas: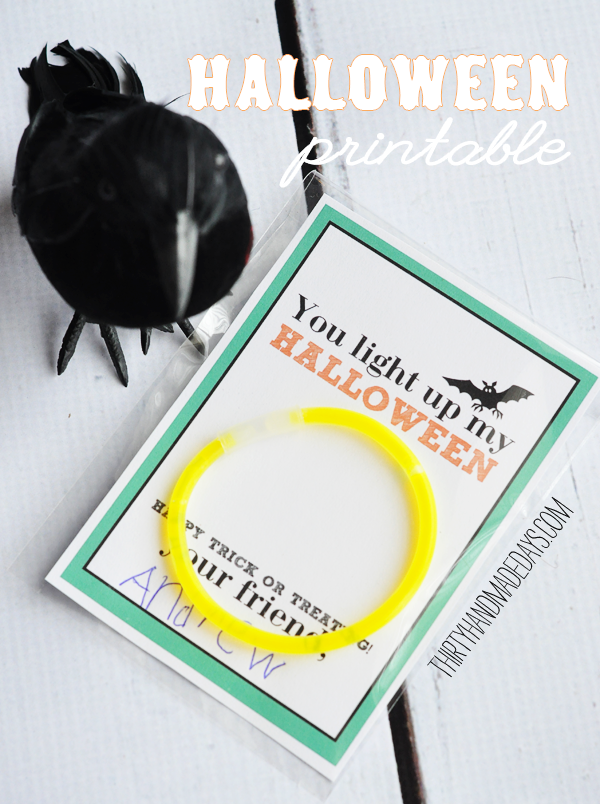 You light up my Halloween printable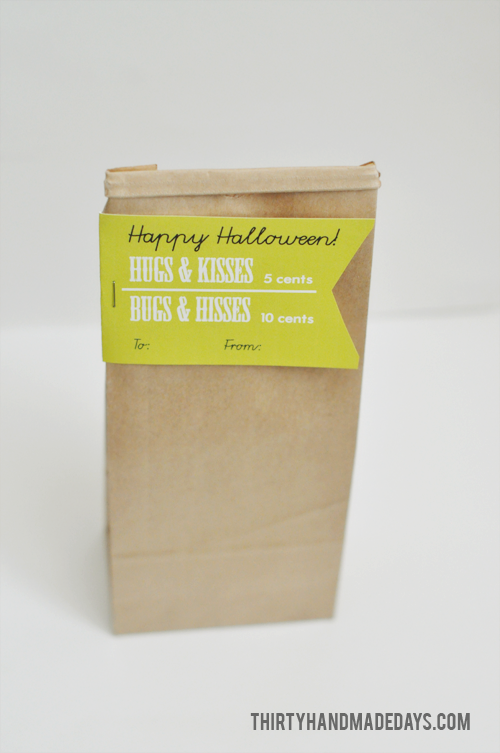 Printable Flags for Treat Bags