I told you I'd be back with more holiday gift ideas.  The fun has only just begun.  Today's idea- 2 printable bread wrappers.  You can bake bread for your neighbors and friends like you normally would but then add this cute little wrap around and you have a home run! It's so cute.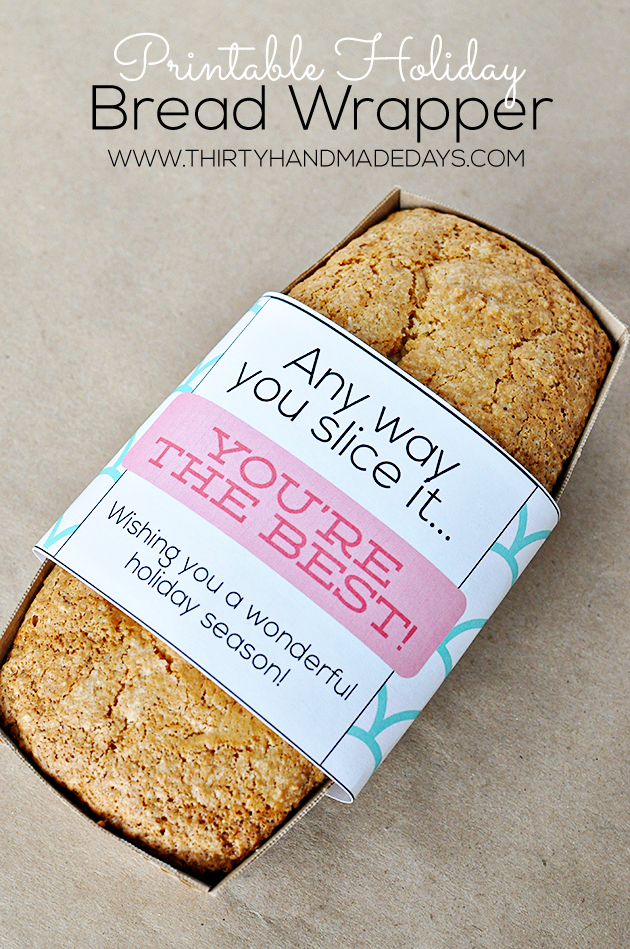 Here's what you need for this easy gift: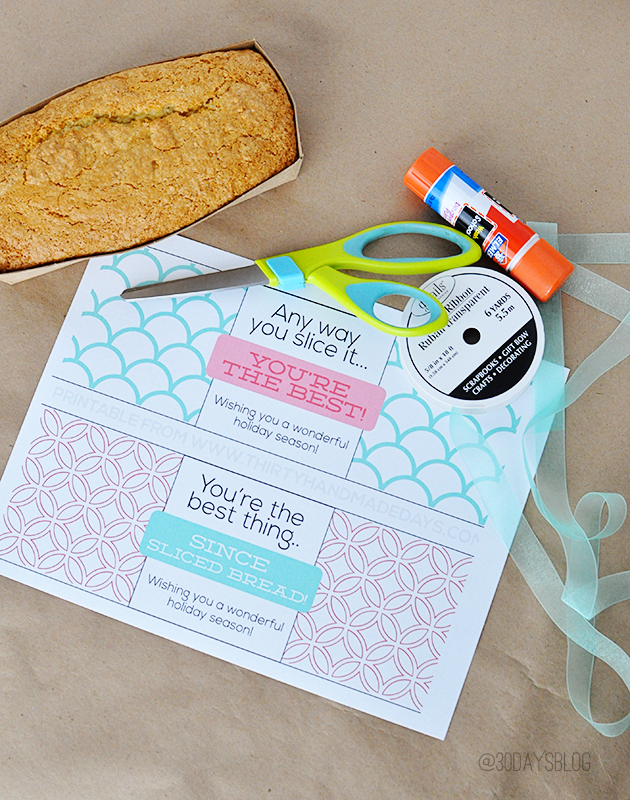 Loaf of bread  –  If you need a recipe, I have a few.  (or 100+)
I like using paper loaf pans to bake my bread in like these ones.
Cardstock
Scissors
Glue/tape/ glue stick
Optional ribbon/baker's twine/raffia, etc
Make a loaf of bread or two.  Print out sheet of wrappers on cardstock.  Wrap around your bread.  Seal with adhesive – tape, glue, glue stick, whatever you have.  Attach a ribbon, twine or whatever you want.  Ta-da!  The end.  Wouldn't these be fun for teachers, neighbors, friends?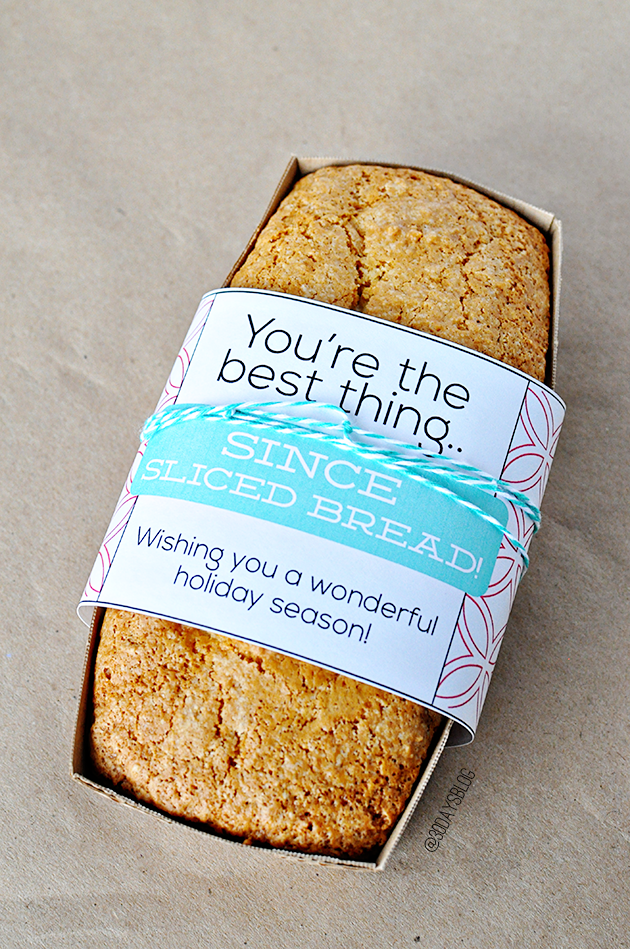 Download this printable holiday bread wrapper (2 designs per sheet).  For personal use only.  Thanks!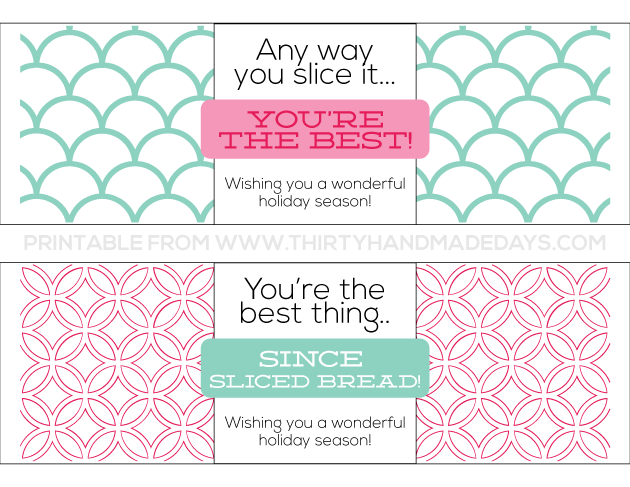 Looking for other holiday related ideas? Check these ones out too: