Jonie from Just Between Friends is here to share some cute holiday dot to dots.  The perfect kid printables!  Are you following my Holiday Bake Craft & Crochet Series? By the end of the month Skip to My Lou, Your Homebased Mom and I will have shared over 100 fabulous handmade gift tutorials.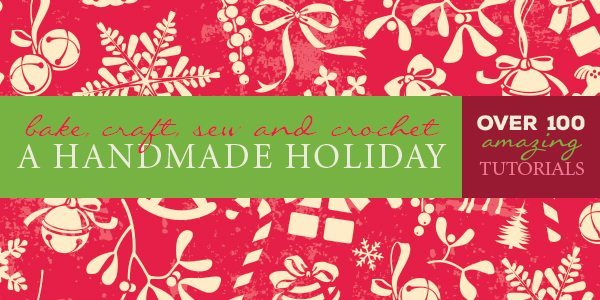 Each day be sure to visit the guest poster's blog for a chance to win BIG! Up for grabs is a Cricut cutting machine, a Blendtec blender, a Baby Lock sewing machine and a $300 Michaels gift card! Grab a new entry every day! Enter to win the Cricut Machine and Holiday Crafting Bundle!  Take it away Jonie…
Hi!!! I am thrilled to be here today to share a fun Christmas activity with you that your kids are going to love! But first, I want to introduce myself. My name is Jonie and I blog over at Just Between Friends. I like to post DIY projects, crafts, home decor, recipes and more over on my site and I would love to have you come visit sometime. For this post, I thought I would share some free printable Christmas Dot to Dots that are perfect for getting your kids in the holiday spirit.
My oldest daughter is in Kindergarten this year. They have been learning how to count past twenty and I am always looking for ways to work with her on her new found skills. These dot to dots are a great way for her to practice her counting without even realizing that she is doing it!
I decided on a few different designs for the dot to dots. The first is a Christmas present and it is the easiest to complete since it has the least amount of dots. Second, I chose a snowman design that is just a little bit harder than the present, but it is also the one that was my daughter's favorite to complete. Last, I made a Christmas tree that is the hardest to do, but not so difficult that it can't be done by my daughter. The back and forth of the numbers along the sides makes it a little trickier, but it is really good at making her think the numbers through.
These dot to dots are perfect for the kid's table at Christmas, a class party, the ride to grandma's house, or even just as a distraction during the week. All of these dot to dots are available for download over on my site, so come on over and feel free to print them off for your own personal use. Plus, If you liked this post, here are some others from my site that you might be interested in as well.
Happy "Root Beer" Neighbor Gift Tags | Chalkboard Gift Tags | DIY Kid Ornaments
I would love to have you come over and visit sometime. You can find me at any of these social spots sharing ideas and ridiculously cute pictures of my kids.
Instagram | Facebook | Pinterest
Now head on over to Just Between Friends to enter to win the giveaway: