I have the opportunity to teach the teenage girls at church every once in awhile.  As much as it scares me to get in front of a group of people to teach, I love the challenge of it.  I dive into the subject, study, prepare and learn a ton myself.  This time the topic is "how the things we say can affect us and those around us."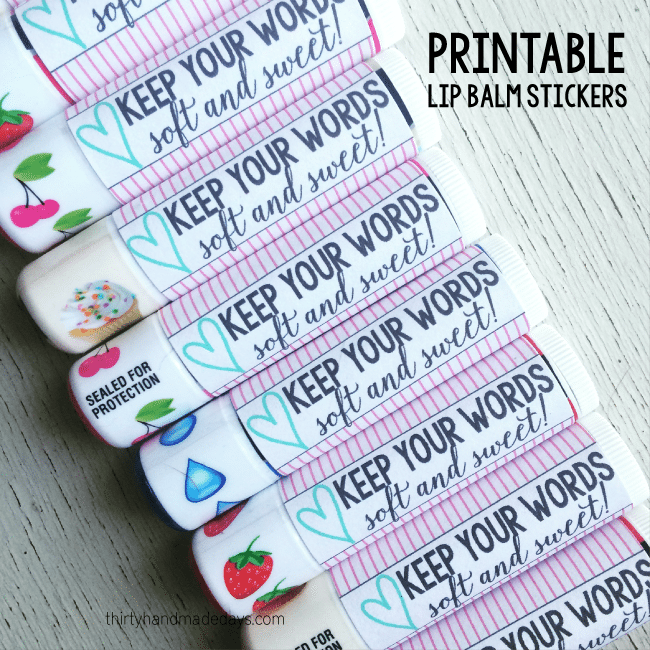 There are so many things to talk about within this topic but I broke it down into a few different categories:
Words we use to express ourselves, Gossiping, Bullying, and Social Media.   Even though my lesson is geared towards 12-18 year old girls, this was a good reminder to check myself.  Am I using kind words in general?  Am I gossiping?  How am I presenting myself on social media?   I will talk more about this on another day.  For now I just wanted to share the printables.   These printable lip balm stickers are part of a larger quote:
"Always keep your words soft and sweet, just in case you have to eat them."  – Andy Rooney
Someone shared this with me online and I knew I had to use it: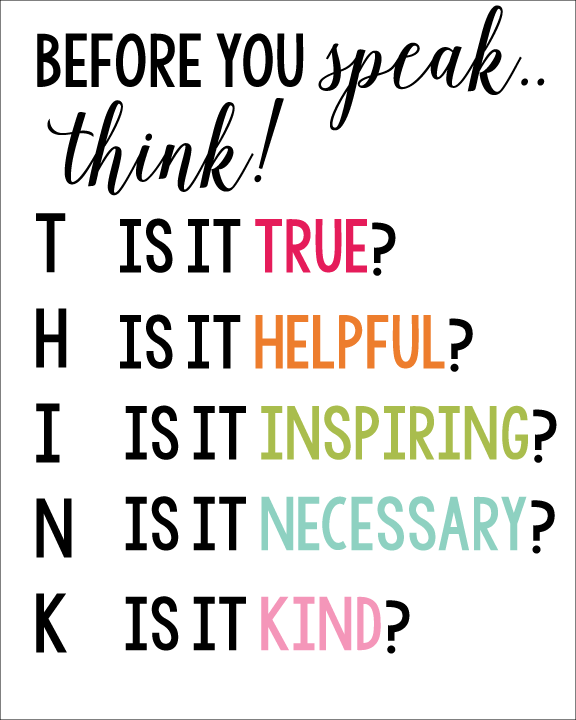 Just a good overall rule for thinking before you speak.
When I posted the handout that I made for the lesson on Instagram, people started asking for the printable so I thought I'd make it available here.  You can use these for an activity with your kids, a church lesson, Brownie troop, anything you'd like. You can download the lip balm stickers here.   And the think before you speak quote here.
I have made other lip balm printables in the past.  You can find out more about these Halloween lip balm labels.