It's the 10th of the month! This month my friends and I got busy with the theme GOLD.  It's kind of perfect for the holidays right?  Check out my Printable Gold Money Holder (or gift card holder) for Christmas and then hop on over to visit all of the others!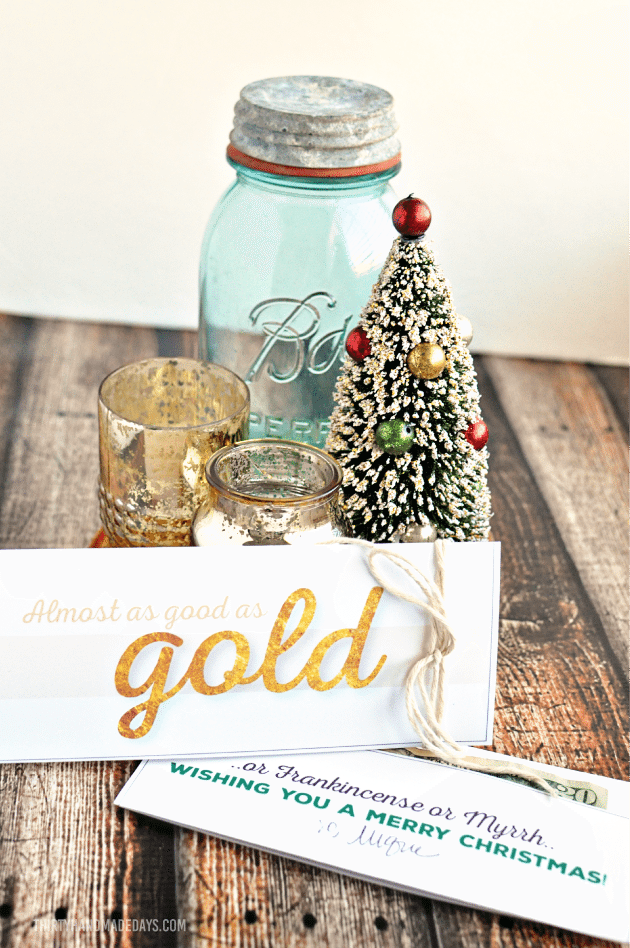 I have a thing for gold.  I sort of always have since people told me gold looked good with my skin tone when I was younger.  It's come in and out of fashion, home decor, style but for right now it seems to be on trend and it's awesome.  Did you see my Christmas mantel with vintage and gold accents?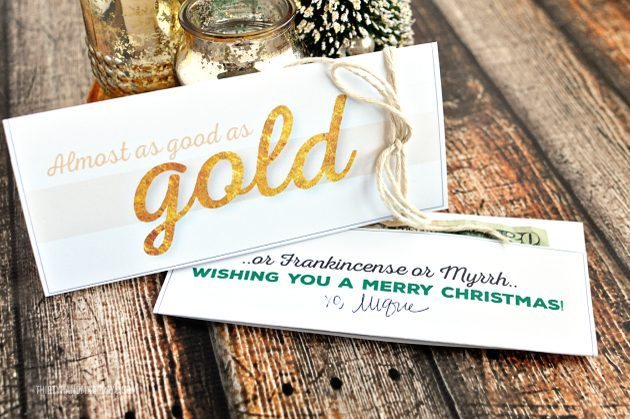 But I wasn't totally sure what to do with the theme "gold."  Then I started thinking about how as my kids and nieces and nephews have gotten older, they don't necessarily want things (except big things!) for Christmas but they'd rather have gift cards or money.  Handing over money on it's own is great but why not dress it up a little?  And then this money holder or gift card holder was born.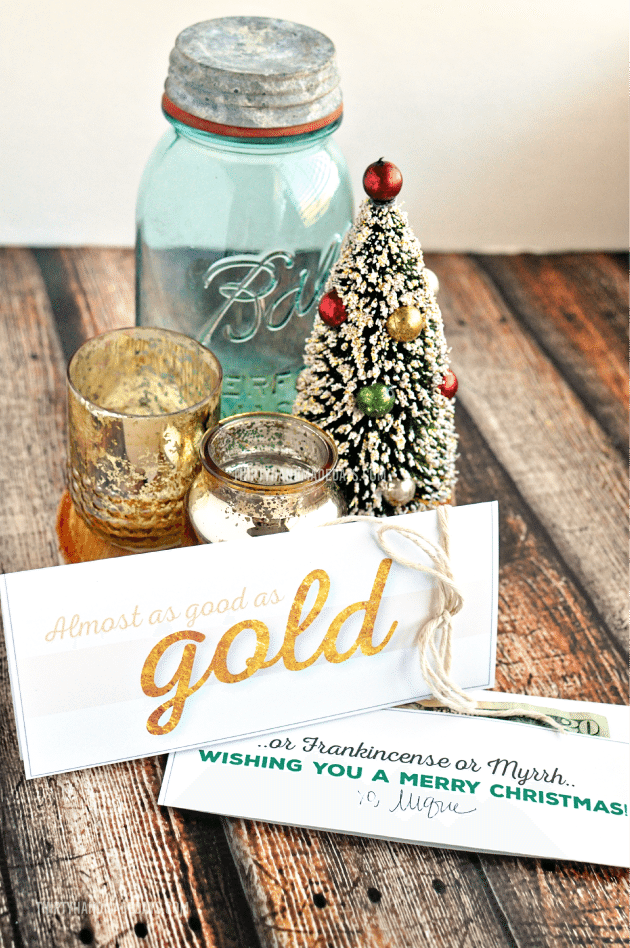 Like my other money holders, all you have to do is download and fold along the lines.  You can use a glue stick or glue dots on the sides to make it more of a real pocket if you'd like but it's not necessary.   Slide the money or gift card into the pocket and you are all set.  This size is great with regular ol' standard number 10 envelopes too.  Bonus!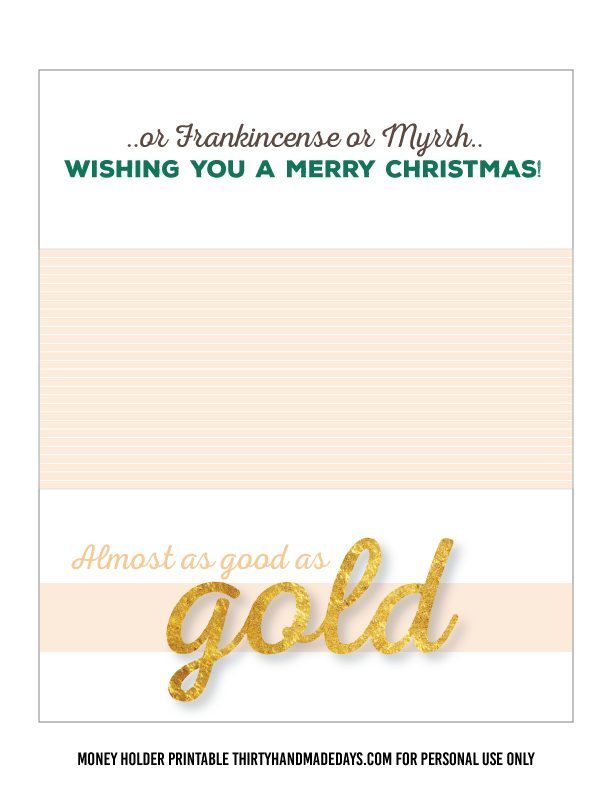 Download this money holder or gift card holder.  You can download a plain money holder without the frankincense or myrhh too.   For personal use only.  Thanks. 
Now go check out what my blog friends did with the GOLD theme: