Some awesome blog friends and I have gathered together to share over 100 patriotic ideas- can you believe it?! You'll never need to look anywhere else. (because really- who has time to do 100+ patriotic projects?) I came up with some cute printable lunch bags: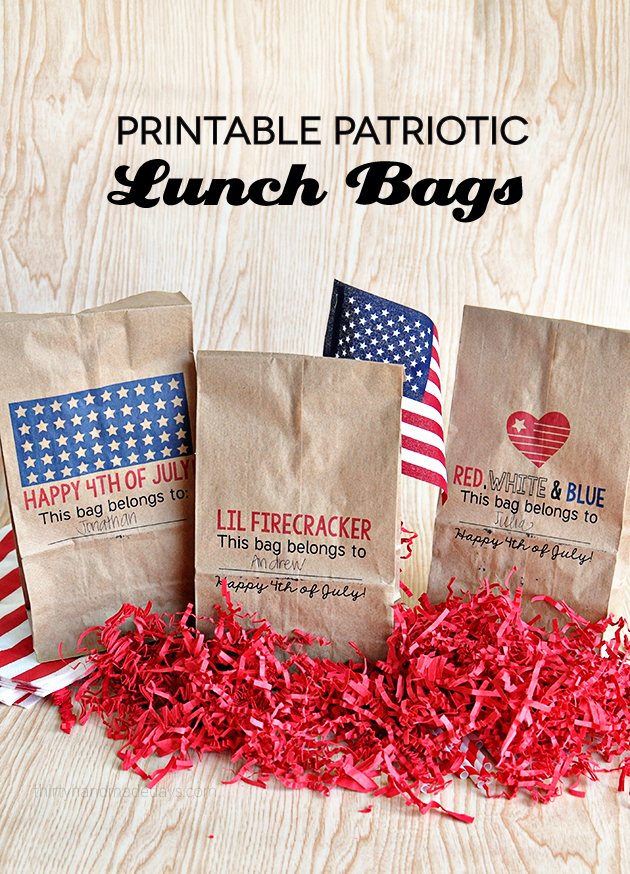 You can use these for lunch or dinner at a picnic/party.  They can be used to fill with party favors.  OR whatever you want.  You know you want to think of a reason to use them because they are so darn cute, right?  Thought so!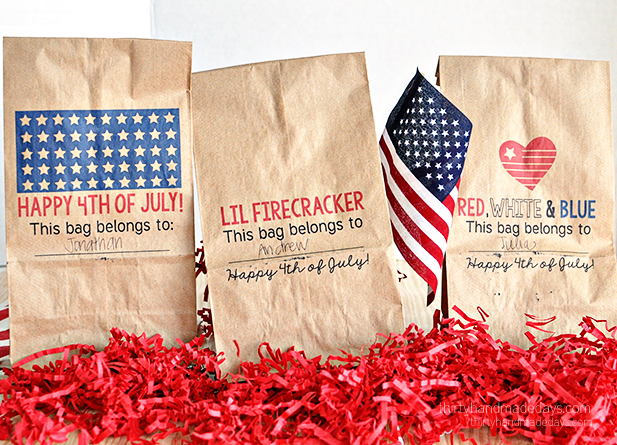 Not sure how to print on lunch bags?  Read all about it on my printable One Direction lunch bag post.   Warning-  this can be a little frustrating at first.  Printers don't necessarily love the texture of lunch bags.  But I'm here to tell you – it can be done.  And once you get in the groove, you will want to print lunch bags for every reason you can think of.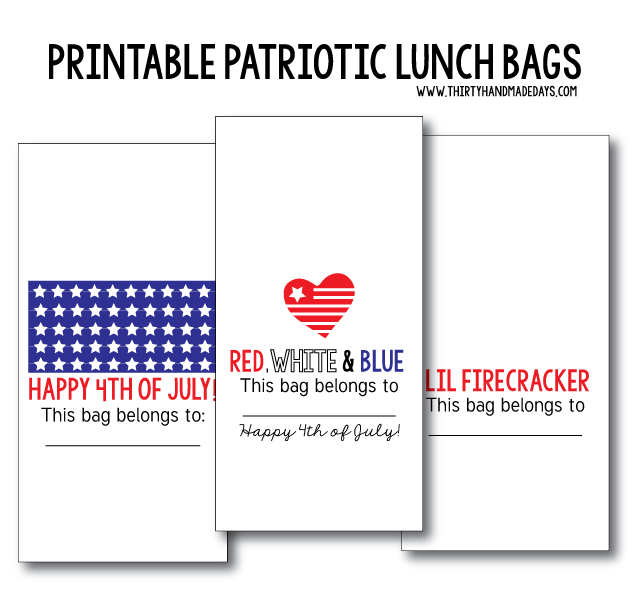 Download a set of printable lunch bags.  For personal use only.  Thanks! 
You could add these yummy patriotic popcorn balls to these lunch bags: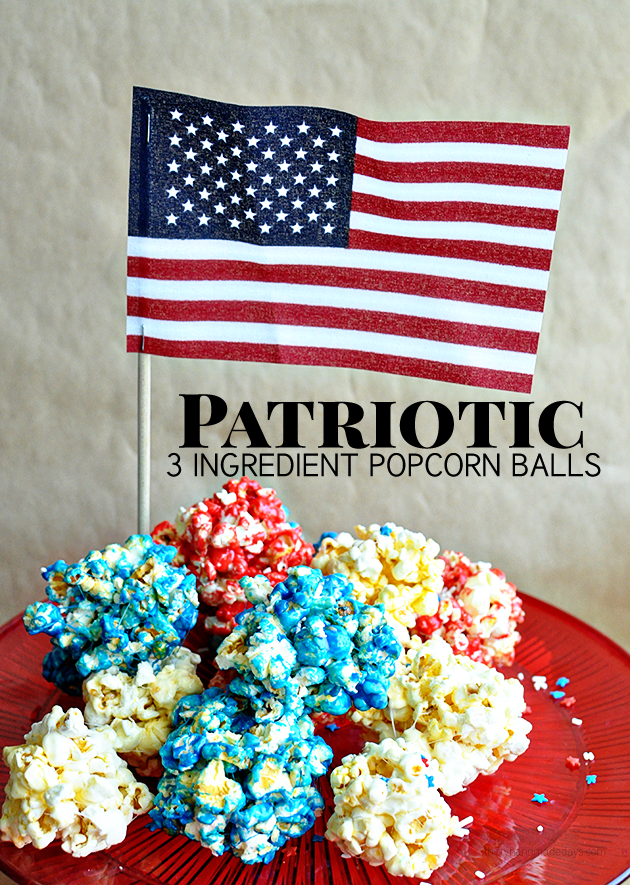 Now check out all of the other amazing ideas: