New Year's Eve has come and gone so I finally feel like I can go all out with the next holiday- Valentine's Day!  If you've read 30days for more than a year, you know that Valentine's is one of my favorites.  I have loads of ideas I've shared in the past but I'm chomping at the bit to share more! Today's idea is ridiculously simple but I am asked to make stuff for BOYS a lot.  These would work for both boys or girls but aren't ooey gooey and lovey dovey.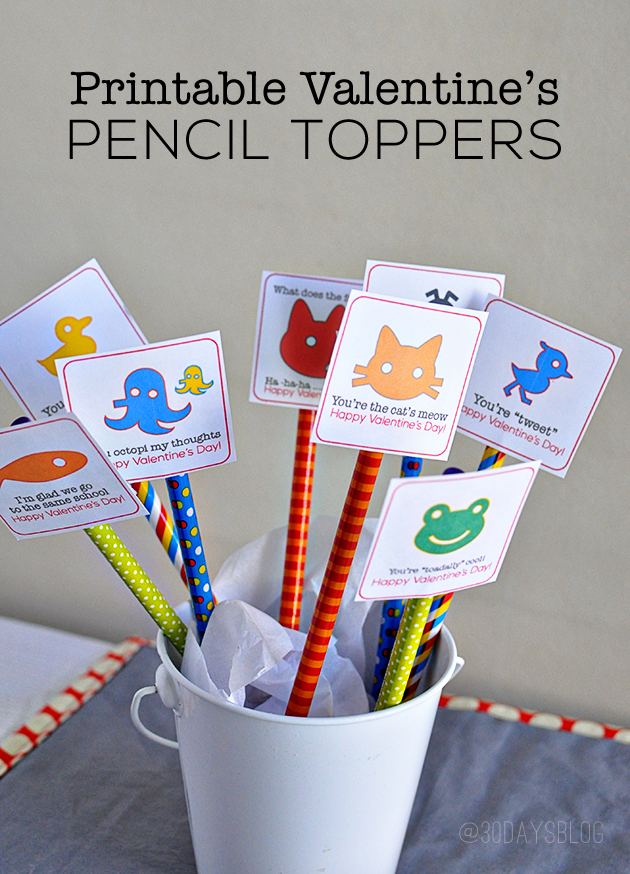 I recently went to Target and visited the Dollar Spot (why oh why is that spot so hard to resist!?).  I filled my cart full with red and pink but I also found some cute non-mushy things like these pencils.  I know, I know they've been done a million times.  Yawn yawn.  I saw this set and another one (more ideas coming soon)….they were just begging to be made for classroom gifts.  I got to work and whipped up some animal style pencil toppers.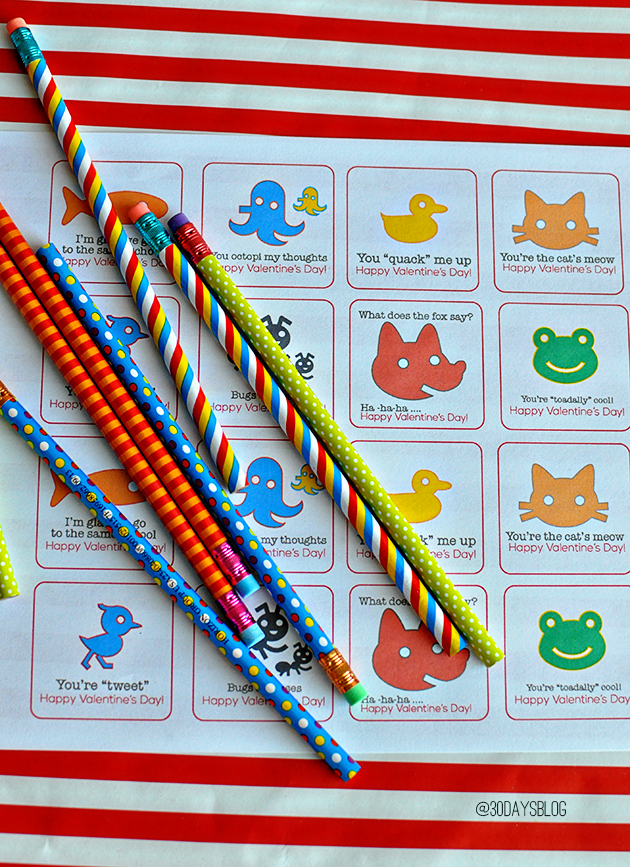 So. There are a few ways you could use these- I went for the simple route.  I cut out my designs and attached with cute washi tape on the back.  You could if you really wanted to go the extra mile, get out a pair of scissors or an Exacto knife to cut slits and slide the pencils through.  But that's something YOU would have to do, not your kids.  I think, why spend the extra time when your kids could help you with washi tape and they are just as cute.  To each their own though.  I won't be mad at you if you feel the need to cut slits instead.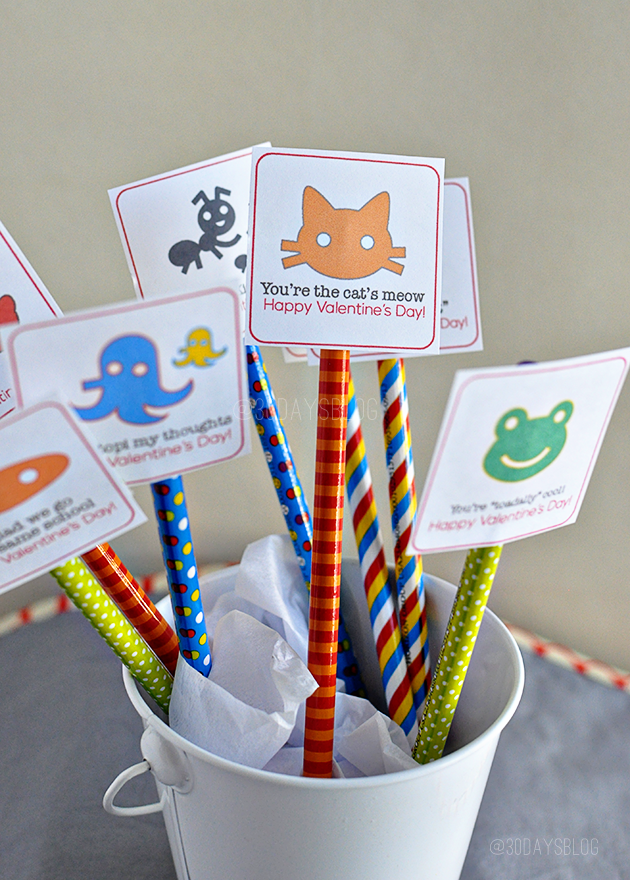 Download Valentine's Day Pencil Toppers.  For personal use only.  Thanks!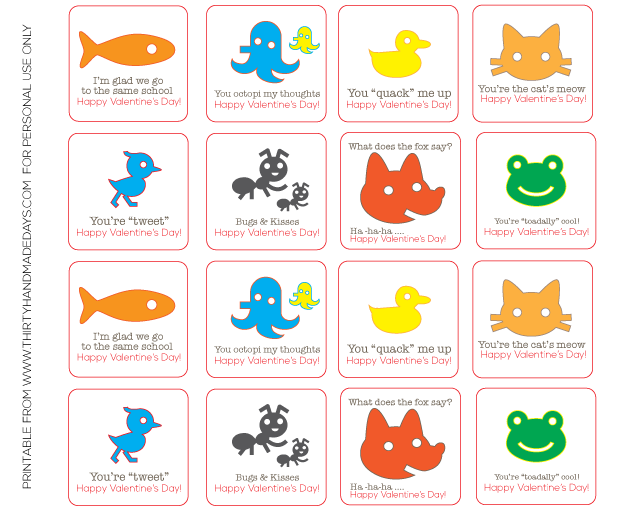 Check out my other Valentine's Day boy ideas:

I Wheelie Like You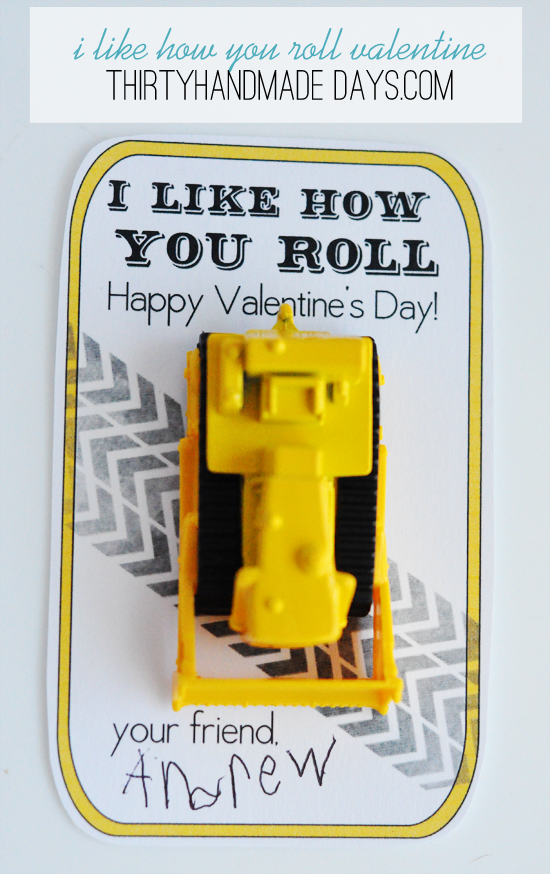 I Like How You Roll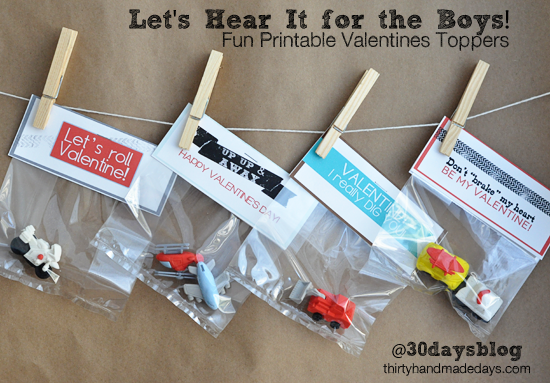 4 Ideas for Boys