Say thanks to the men in your life with this Father's Day gift idea.  It's another easy, cute present with yet another pun.  My favorite!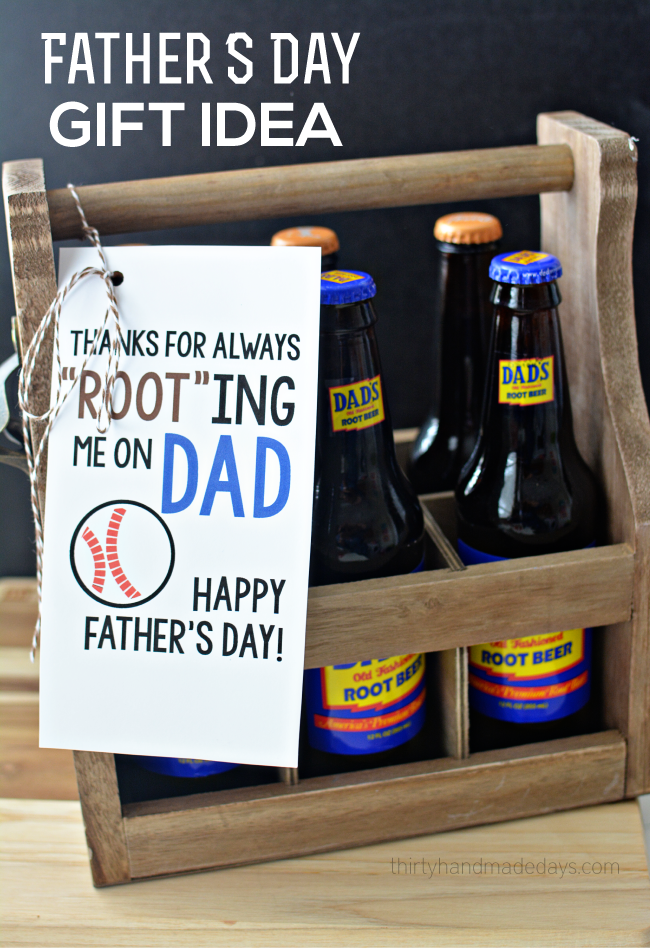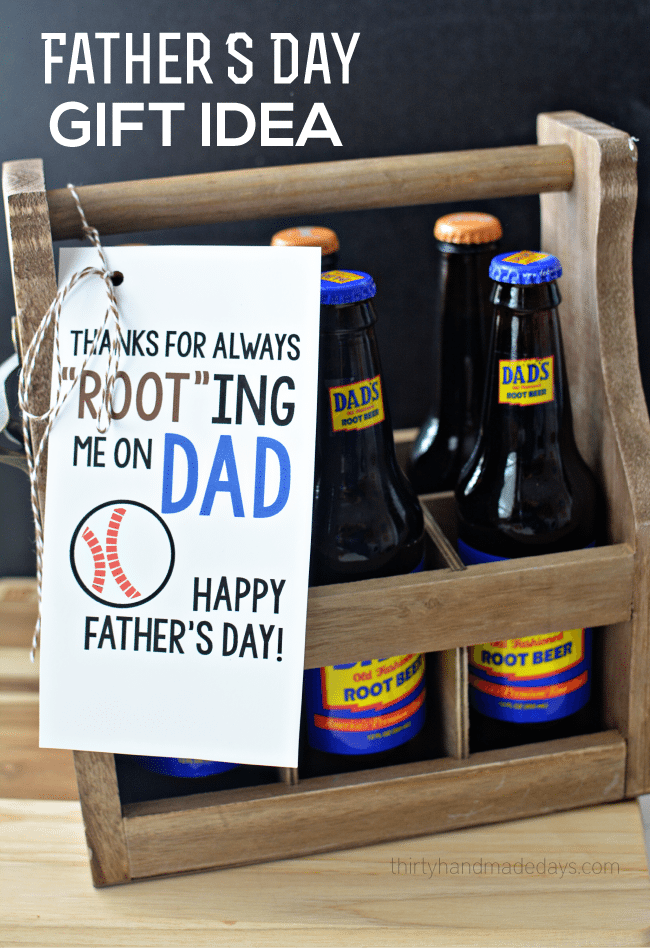 Father's Day is right around the corner and every year I have the same issue- what do I get Josh?  If he really wants something, he gets it for himself.  That can be very tricky when it comes to buying gifts.  His birthday is always right around Father's Day (this year, the day before) and that just makes it harder!  I was shopping and saw this cool drink container with a bottle opener on the end.  Right by it were the packages of "Dad's Root Beer."  It was meant to be!
If you haven't noticed, we are a big baseball family.  For the last several summers, Drew has played on an all star team and come this time of year we live, eat, breathe baseball.  So I thought the "rooting" on pun was just right for Josh.
All you need is some cardstock to print, twine to attach, root beer and the container.  You can use a basket or something else for the root beer if you can't find it in your area.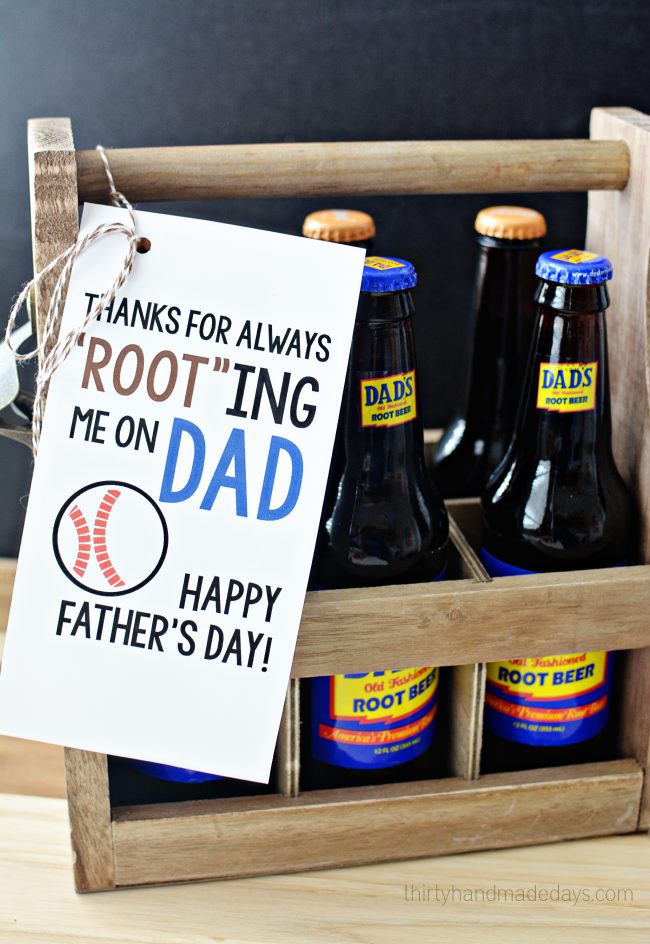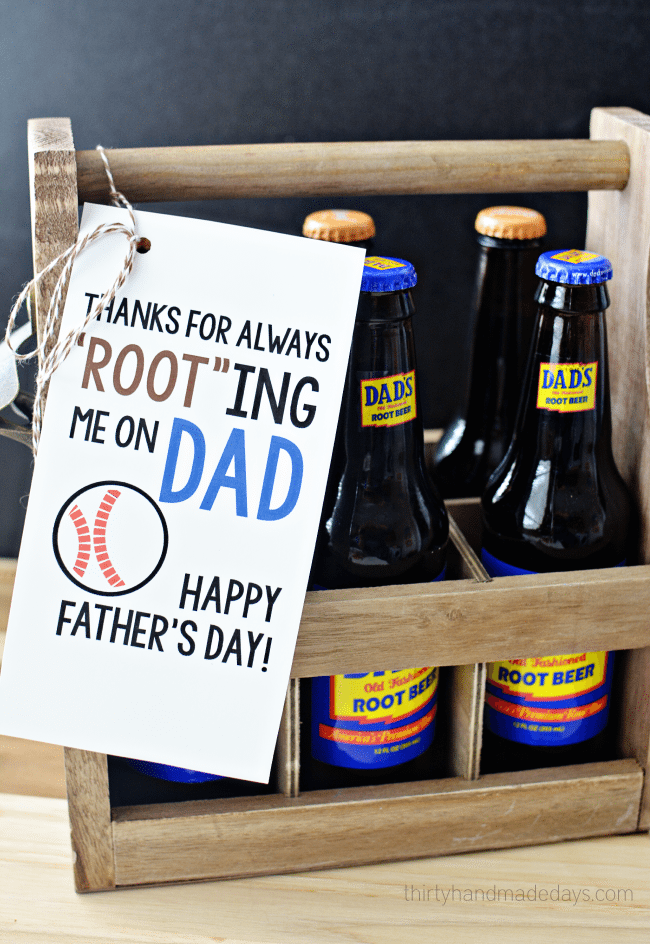 Download this free Father's Day printable.  For personal use only.  Thanks! 
If baseball is your thing too, check out these baseball related posts: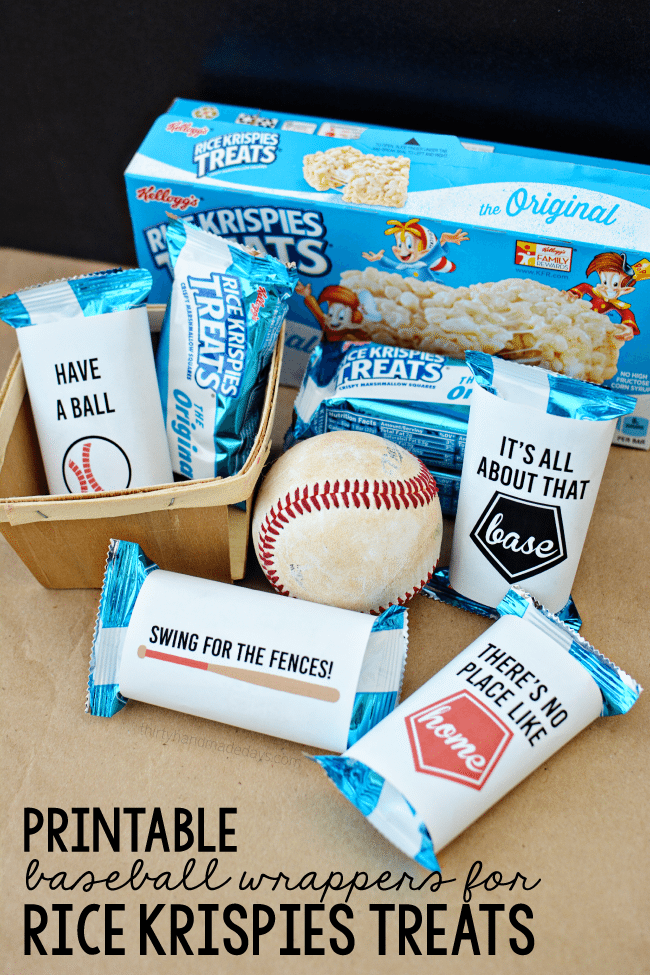 Rice Krispies Treats Wrappers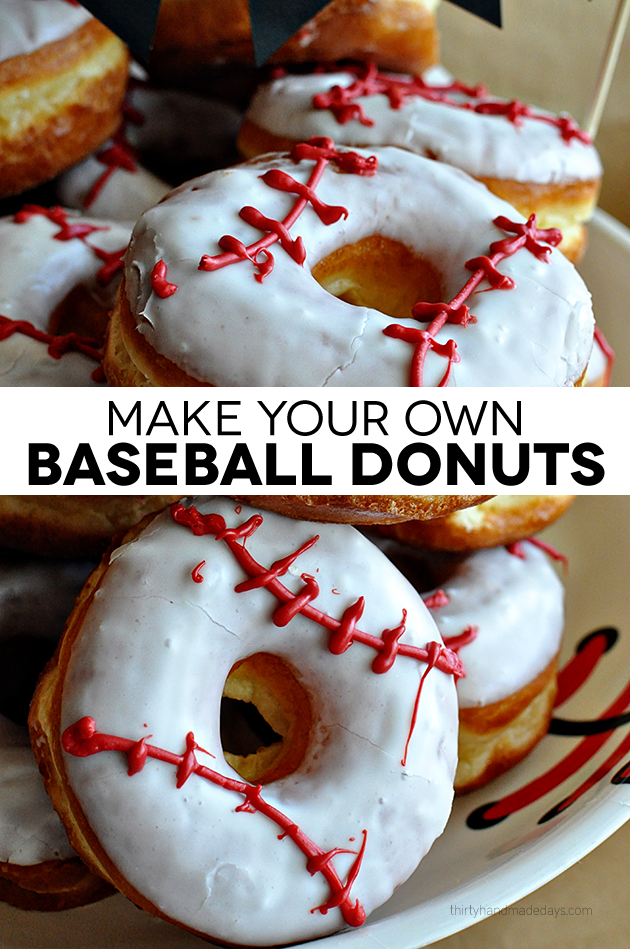 Make your own baseball donuts