Yes, another binder. This one is meant to use with your kids for summer.  A summer activities binder, if you will. And be forewarned- I have a whole lot of information coming at you.   Take from it what you want and use it in your home however you'd like!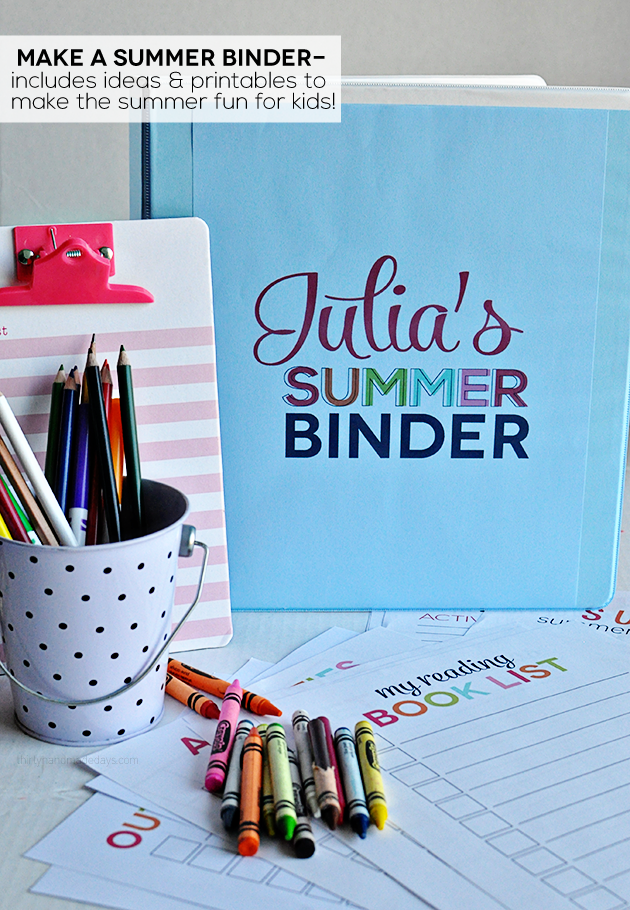 I've tried several things over each summer to keep my kids on track and not just sitting in front of the tv for 2 months. Some things have worked and others haven't.  You can see what I did a few years ago with "summer home school" (don't laugh… it's from 4 years ago!) This binder is meant to be divided up into sections: reading, activities, cooking, quiet time, random acts of kindness, worksheets.  I would suggest putting a calendar in it as well. I made the sheets as checklists to guide you but so that you could have your kids fill in with whatever they'd like to do. Where do you get supplies for the binder?
Get an editable version of these printables as a part of my Summer Bundle!
Here's what I use for mine:
ACTIVITIES FOR THE SUMMER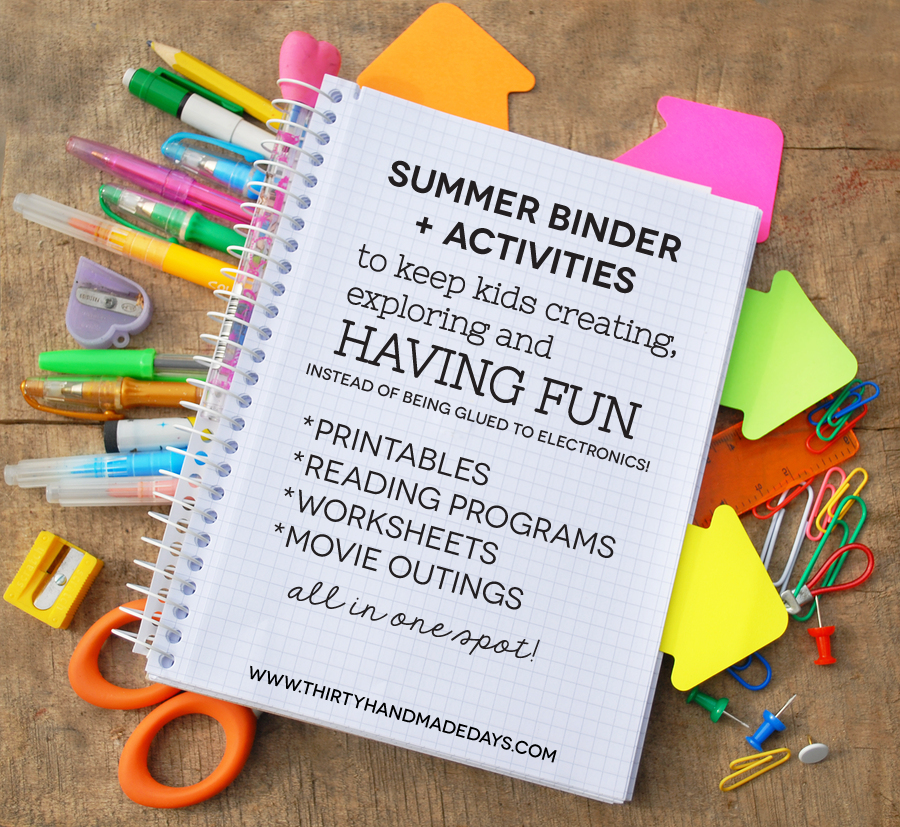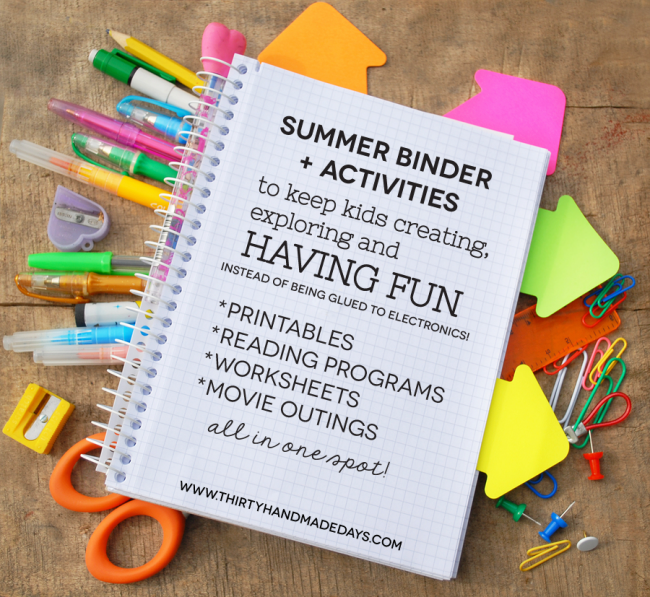 Reading Programs:
There are SO many programs to encourage reading.  Here are just a few:
Check out your local library because most have summer programs.  They also usually include reading time or some kind of activities, often movies throughout the summer. If you want a reading chart, I have a printable one to download: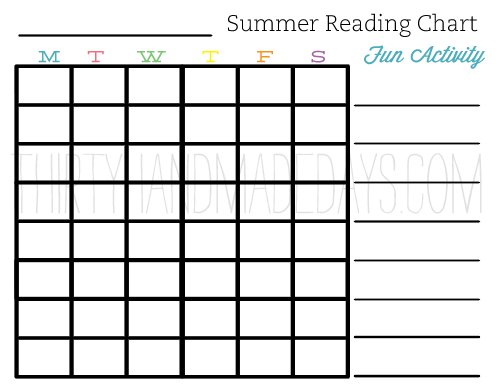 Summer Movie Express:
Tuesdays and Thursdays throughout the summer Regal Movie Theaters has $1 movies. We have done this every summer for years.  My oldest isn't great about going to movie theaters but loves going to these because they are shows he's already seen at home.  Notes: Go early as the theaters can get crowded.  At our local theater summer camps and daycares attend every week so seats are filled early.  
Learning worksheets:
I have posted about this in the past with some of my other summer posts.  I have done a different theme every week and printed out worksheets based around that theme. Here are some of my favorite worksheet sites: (and Pinterest is a great resource for this as well- easy to search for specific worksheets)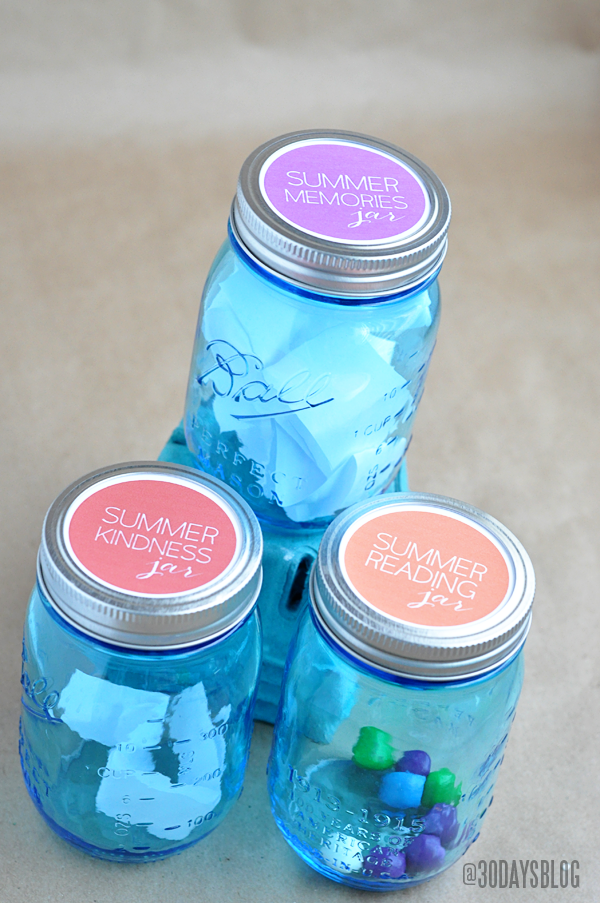 and a few other summer printables: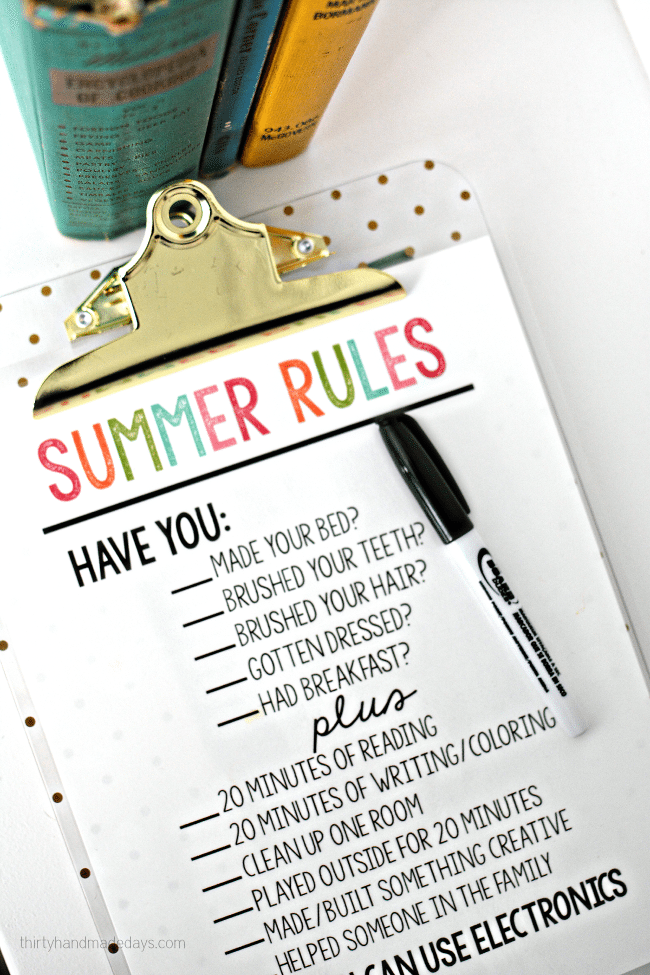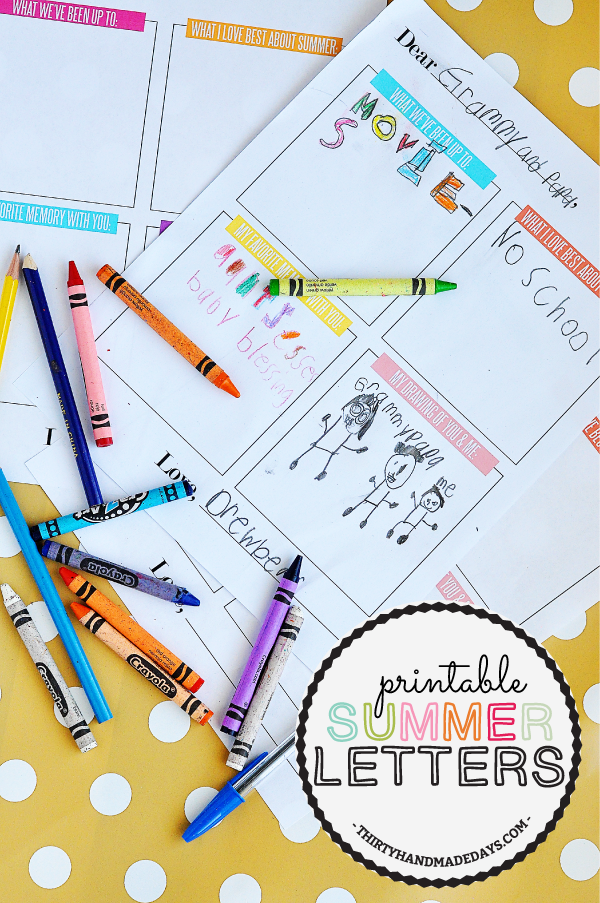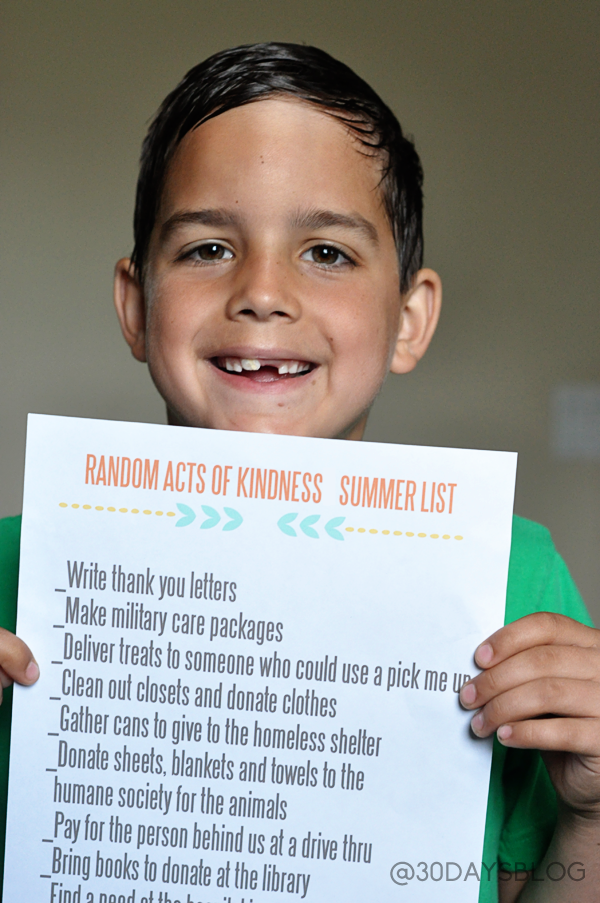 Summer RAOKs  Round ups filled to the brim with ideas: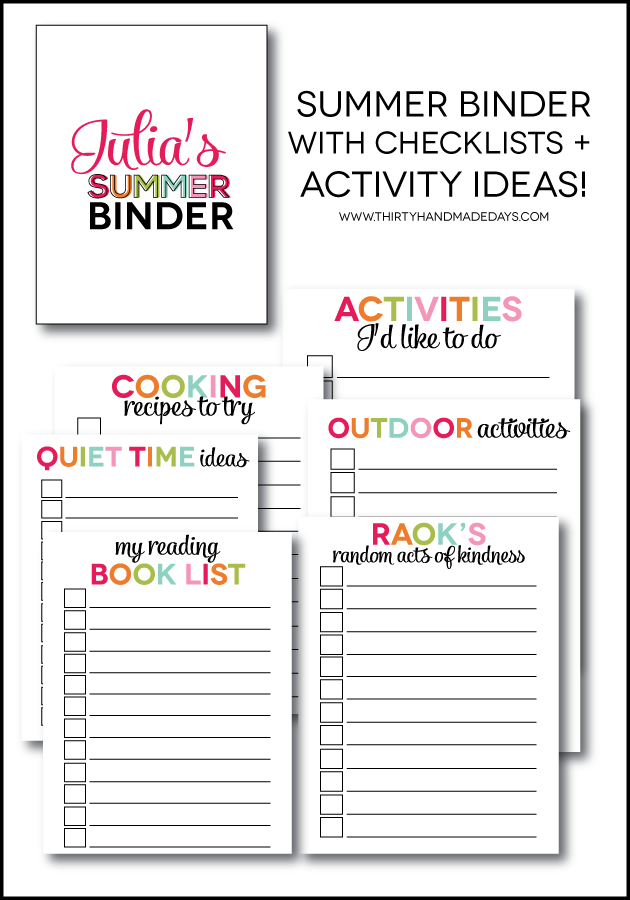 Download these sheets to create your own Summer Binder.  For personal use only. Thanks! You can also download calendars from earlier this year to add to your binder.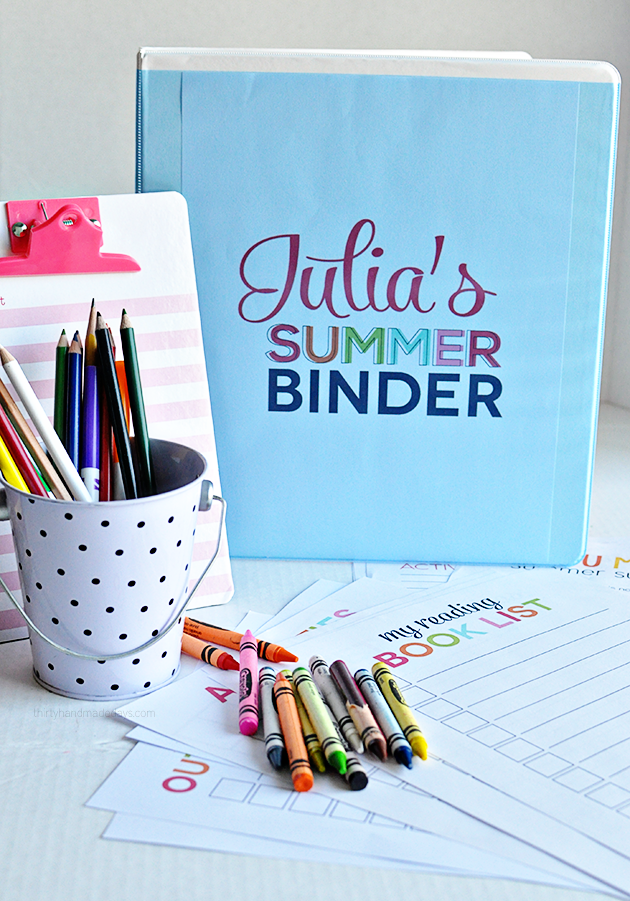 To get things started with your binder I created some summer worksheets: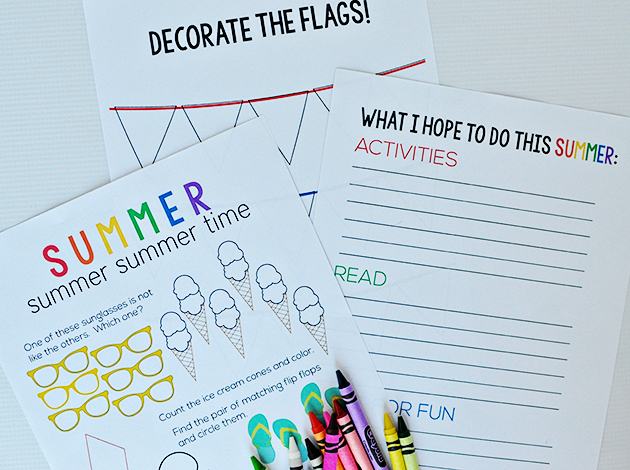 Download these summer worksheets.  For personal use only.  Thanks!