March!! No way.  We made it through the holidays, the new year, Valentine's Day and now spring is on it's way.  Yay!  Why not celebrate with some cute printable tags?  Rainbowized.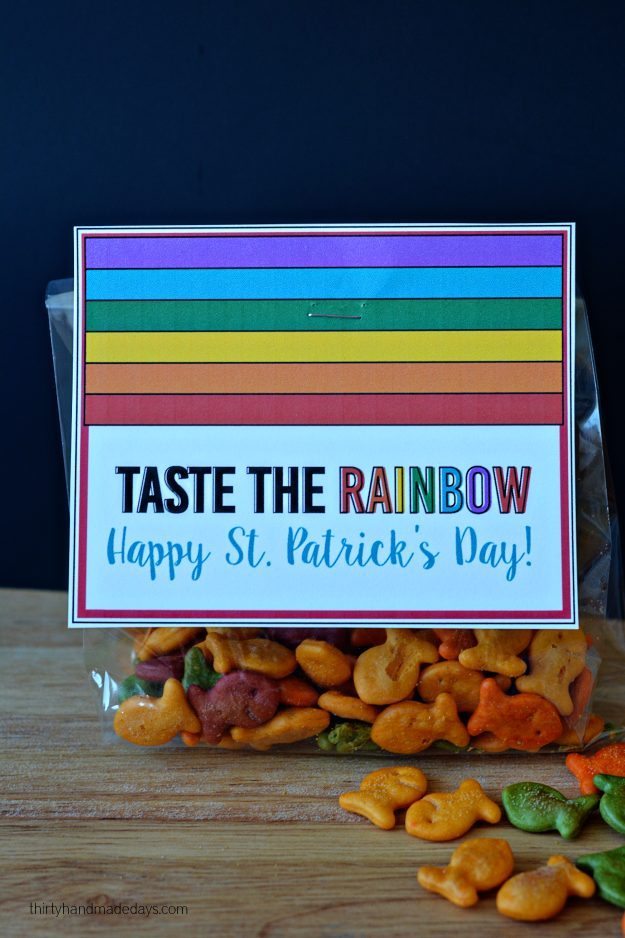 My kids love goldfish.  The food kind.  I buy them a lot.  I grabbed a bag of the rainbow kind and thought – oh those would make a cute little treat.  A healthier option than candy.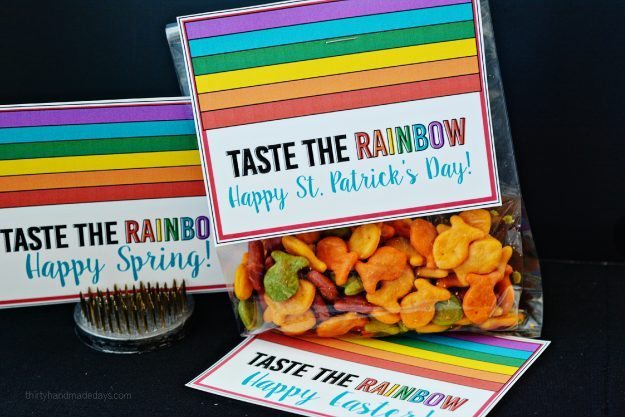 So that's what I did.  A simple little tag that can be used as a bag topper or stapled to the front like I did here.  I created 3 versions – one for St. Patrick's Day (coming up so soon!), one to welcome spring and one for Easter.  All 3 apply, right?  I thought so.  You can deliver them as class treats or neighbor treats or anyone treats.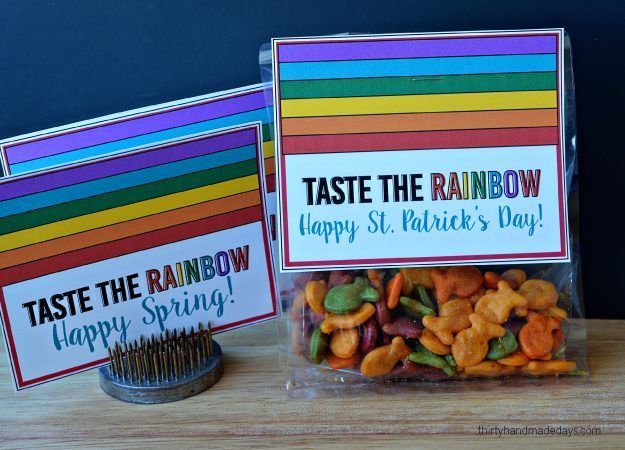 Download these printable tags.  For personal use only. 
Other spring and rainbow related projects: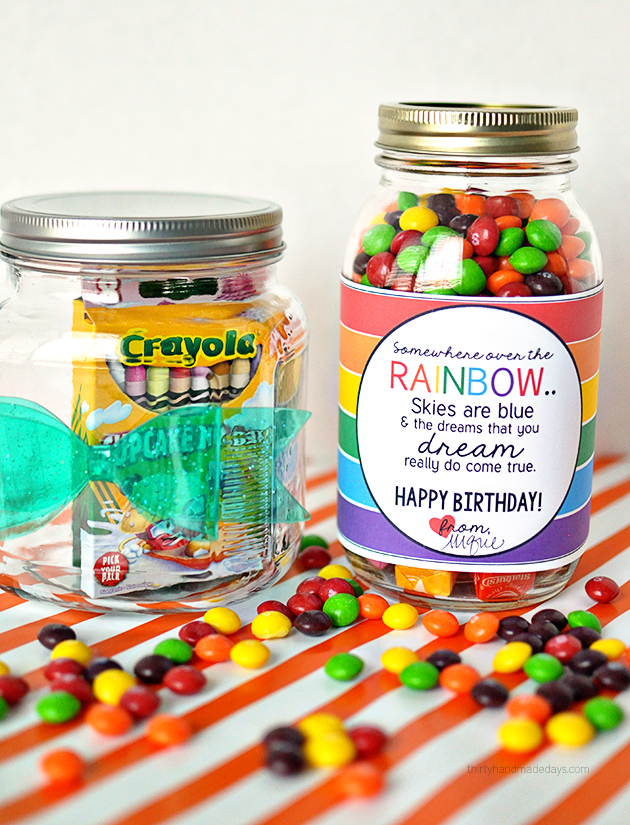 Rainbow inspired birthday gift