It's important to me that during the summer months that we don't allow our summer to be taken over by technology!  These could also be great to help control the technology or TV watching once school has started too!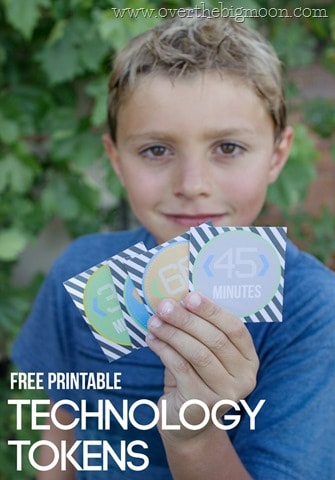 This post was originally created by Over the Big Moon for Funner in the Summer. 
I created these fun Technology Tokens to hand out to my kids once a week. In order to play on the iPad or computer they have to turn their tokens in for time. It's an easy way to keep track of the time they are playing on devices, without too much effort. It also gives them control over how much they use at one time.
You can decide what system works best for your family – whether you hand them out daily or weekly!  I know Pam is going to pass them out daily, because her children are younger (6 and under) and it's harder for them to understand that if they use them they'll be out for the week.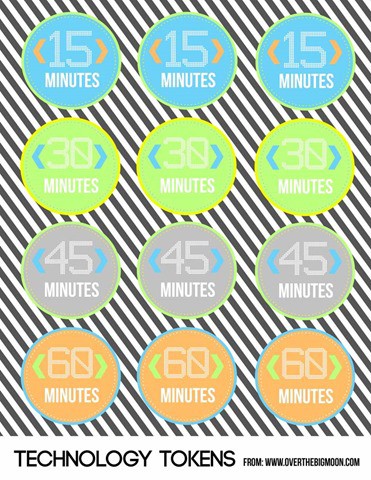 Simply print them and cut them. I would suggest printing on cardstock and if you want you could laminate them too!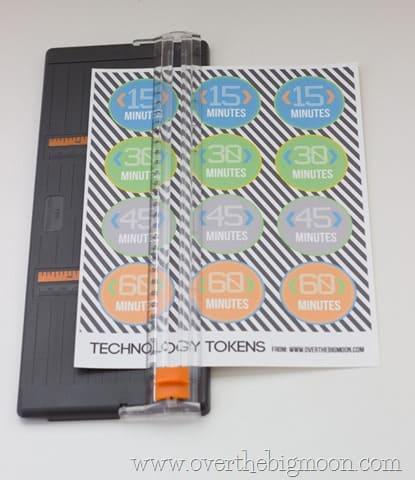 I left a background on the image, so you can cut them with straight paper cutter. Or if you want you can cut them into circles.
Download these technology tokens.  For personal use only.  Thanks!