It's hard to believe that my kids have been back to school for almost a month.  Things still haven't quite jelled yet as we try to get back into our routine.  I was so excited to get back on track and yet here I sit weeks later with a messy kitchen, a mountain of laundry (will it EVER end!!?) and my hair pulled up because I didn't have the time to do it.  By December we should be back into the swing of things…just in time for a month long winter break.
My friends at Bounce asked me how I #BounceBack from challenges. They are on a mission to help people bounce back from hiccups and whatever laundry (and life) toss their way.  YESSSSS.  Because we all know I can use help in the laundry (and sometimes life) department.  When things feel out of control or like they are unraveling, I have a tendency to curl up in a ball in the corner for awhile.  Then I get up and get to work.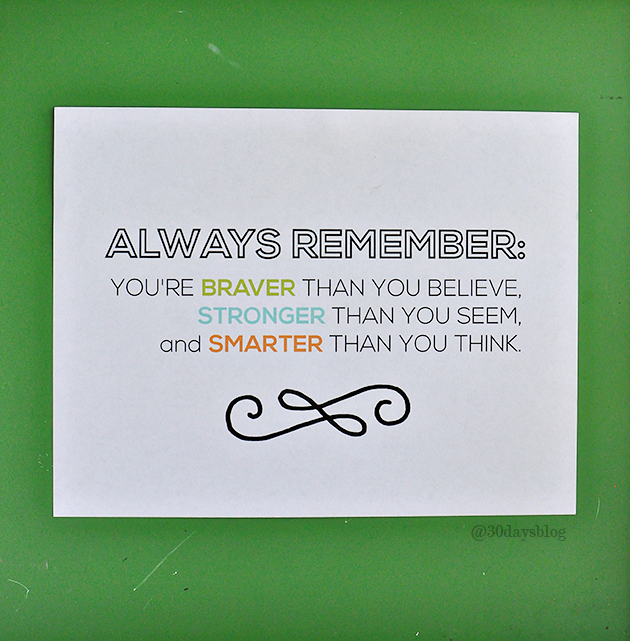 Sometimes I just need a little reminder that I'm not on my own in this.  I certainly am not the only one who can't get their act together or who is faced with hard challenges to plow through. There are times when everyone needs some help to "Bounce Back" from challenges.  Right?
In an effort to get my schedule loving act in order and back on track after a long summer, I created a Daily To Do checklist.  Are you a list maker?  I have friends who make lists of things they have already done just to check them off.  That is so NOT me.  I wish it was.  I keep my lists in my mind.  Which is already over crowded.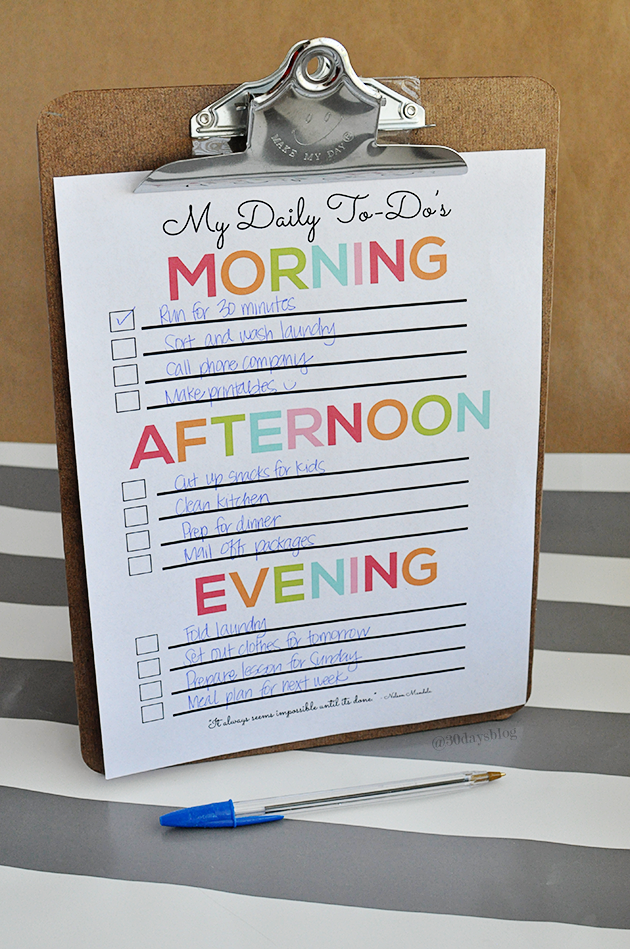 This printable list is similar to the one I made for my kids' accountability binders.  It's bright and cheery with a quote from Nelson Mandela at the bottom.  I kept it vague so that I could fill it in however I want as some days will be much busier than others.  You could also laminate it and use a dry erase marker.
Download the To Do List printable and/or "Always remember" quote.  For personal use only.  Thanks!