It's back to school eve for us. Yep, tomorrow my elementary kids start school.  We've just got a few things left to check off our list to be fully ready.  I recently checked a simple one off- backpack tags.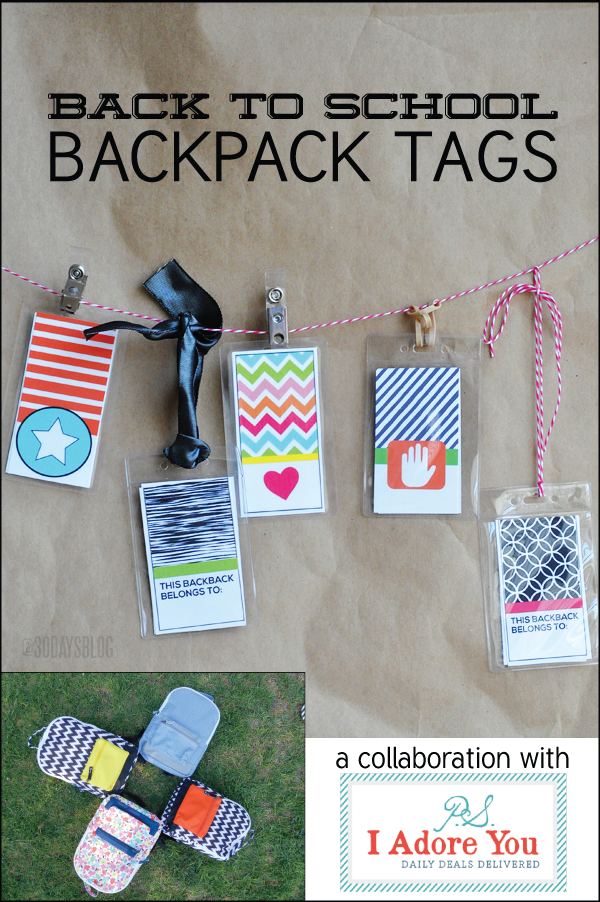 Today P.s. I Adore You is offering some super cute backpacks that go perfect with what I designed.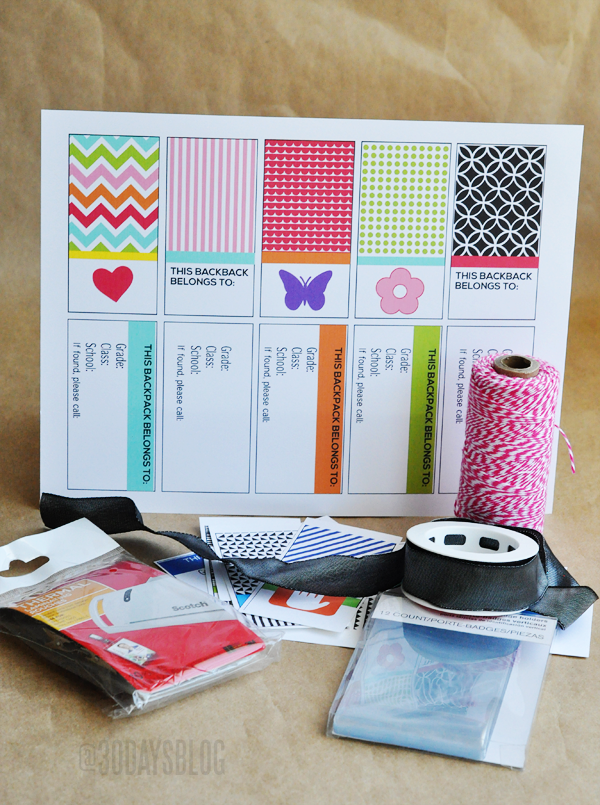 There are several ways you can make these backpack tags- you can laminate them, you can get plastic badges (I got mine for under $2 at Walmart), you can use clear contact paper….or you can just attach them to your backpack without any kind of protection.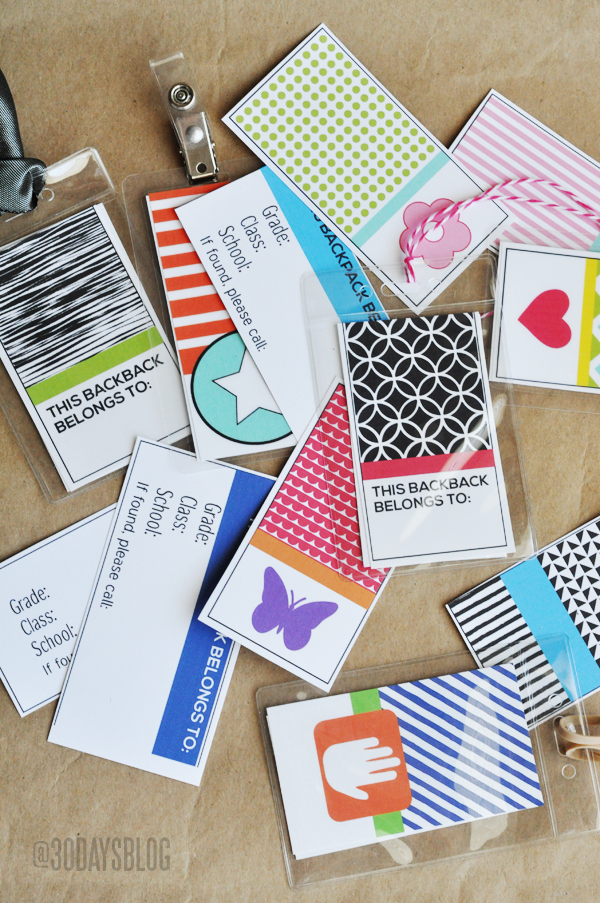 I created 5 designs for girls and 5 designs for boys.   They're all bold and fun.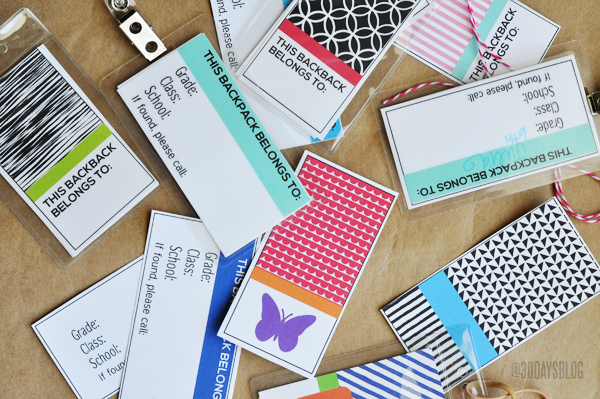 Simply print out the sheet of tags, cut, fill out, paste together (backs to fronts) and then laminate or stick in a plastic badge.  Attach with ribbon, a rubber band, twine, anything cute you can find on hand.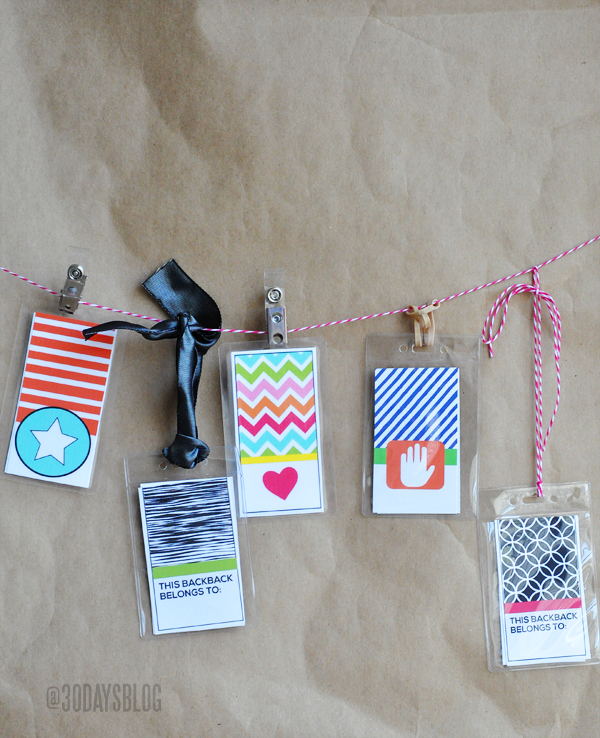 Download a Boys Backpack Tag sheet or a Girls Backpack Tag sheet.
**Tags have been updated with no spelling errors!
*Make sure to check your printer settings for the best results.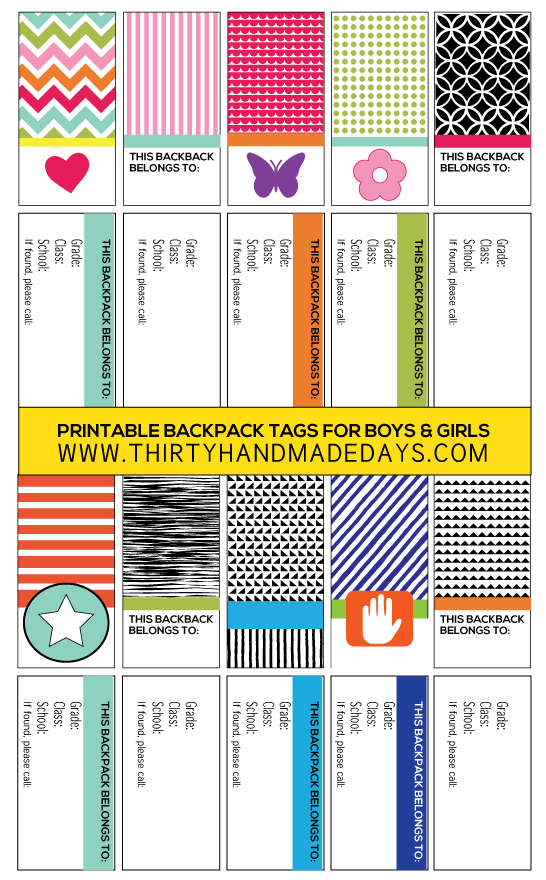 For personal use only. Thanks!
You might like these other back to school ideas: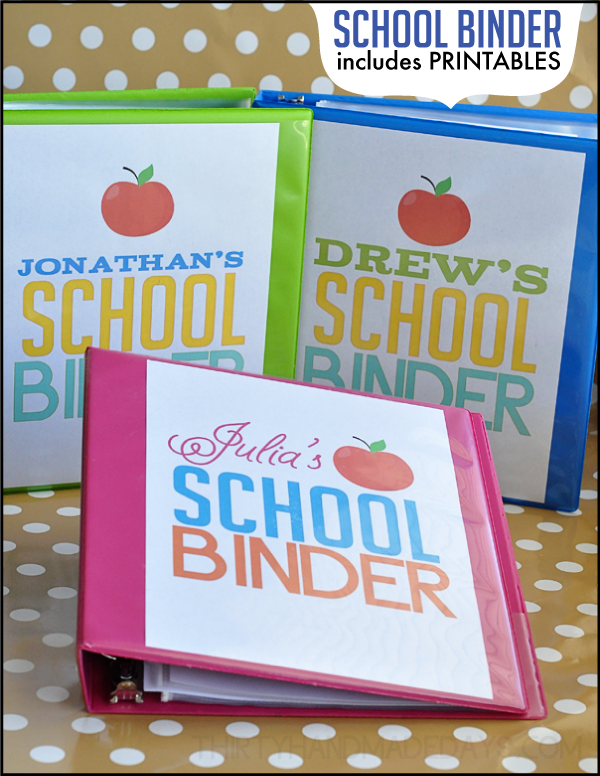 School Binders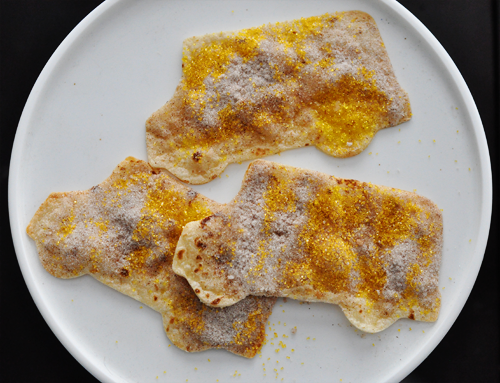 Cinnamon Sugar Tortilla Crisps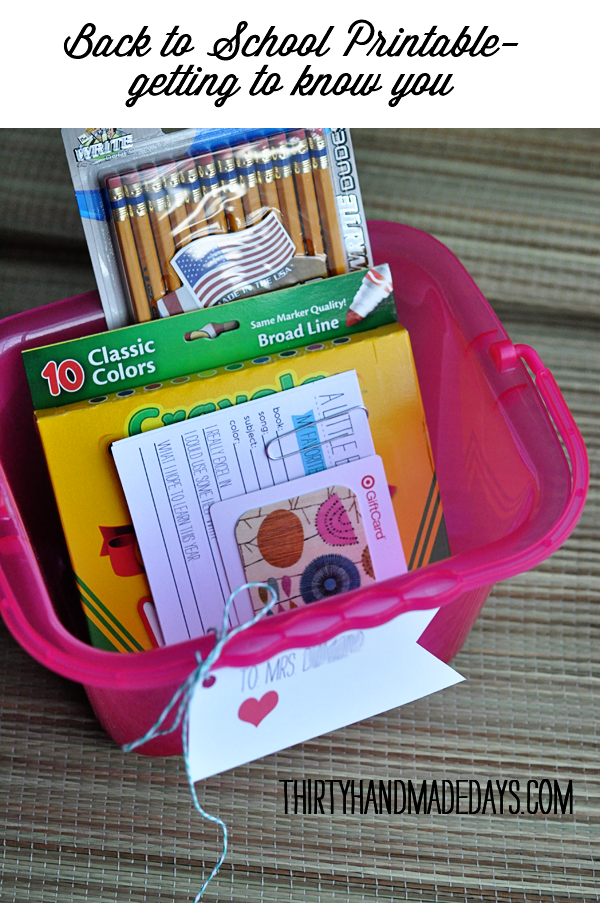 Get to know your teacher printable card & gift
This post is not sponsored by P.s. I Adore You.