If you follow me on Instagram, you might've seen this picture pop up in your feed last week.  It was one friend's birthday and another was teaching for the first time at church so I made a little "new teacher kit."  I loved making a bright pillow box.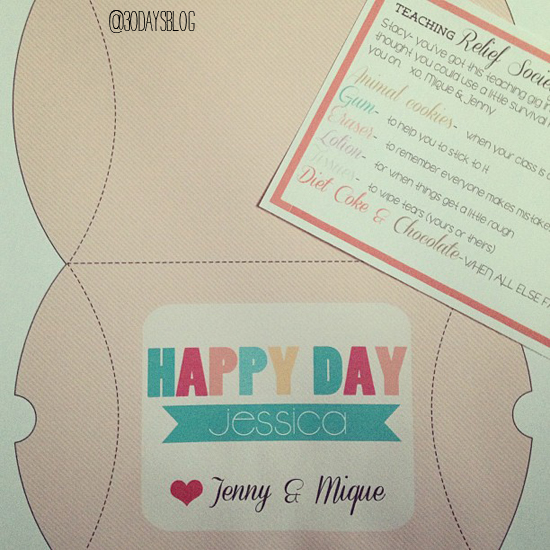 I thought you might enjoy it as well!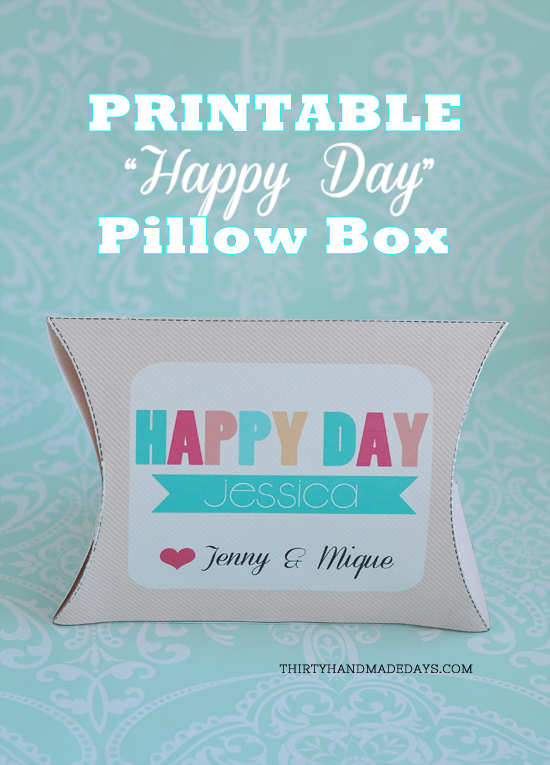 After you download the printable, cut around the box and then score the dotted lines.  You can use a scoring tool if you have one.  Or a butter knife will do!  Then fold on the dotted lines and glue along the flap. Shape it into a pillow box and you're all set.
I stuck some cute earrings in the box but candies or any little thing would work!

Download a Birthday Pillow Box Template.
For 30days subscribers and personal use only.  Thanks!