Use this emergency action plan to be prepared in case disaster strikes. Get your family ready and feel at peace!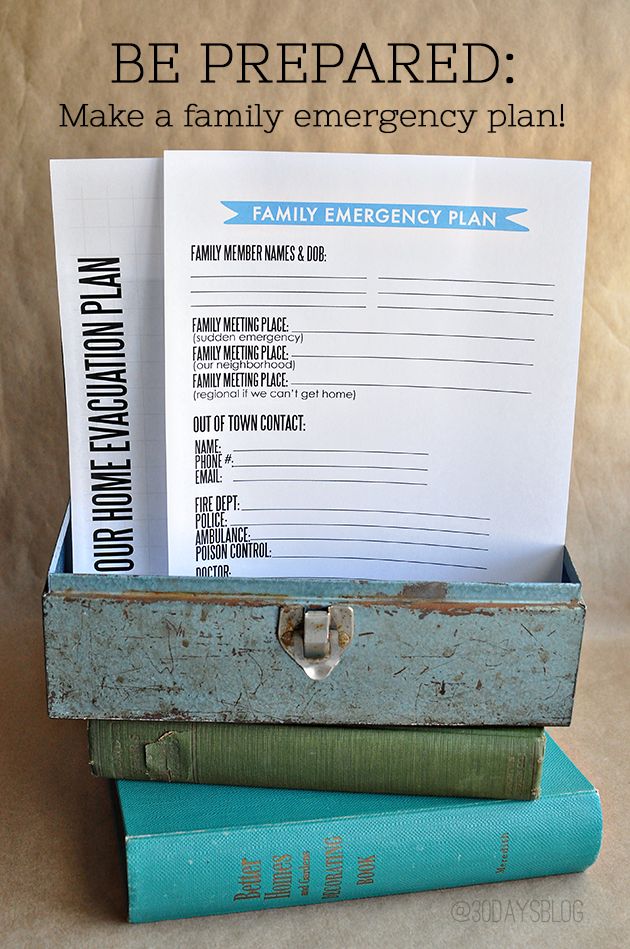 Last week I got to share my safety checklist to add to your family binder.  I'm back to talk about another piece to the puzzle- an emergency evacuation plan. Like I said before, this is something that I really hope we never have to use at my house.  But I'd rather have a plan in place in case something happens.
I wanted to create a printable home map for evacuation but all homes are very different from each other, so I made a grid that you can draw your own home and route.  Use the map with this evacuation plan and info sheet in case of an emergency.  Add it to your family binder so you know where it is at all times.  You can also make a copy to put by your phone because it contains all important information for babysitters, etc.  I'm going to have a family night soon to go over all of the important info and to make a plan.  We will practice, practice, practice so that everyone will know the drill in the event of an emergency.
One of the things that especially hits home to me is that having a child with special needs, what if we were to get separated from each other?  This scares me to no end.  I think practicing will help greatly alleviate some fears.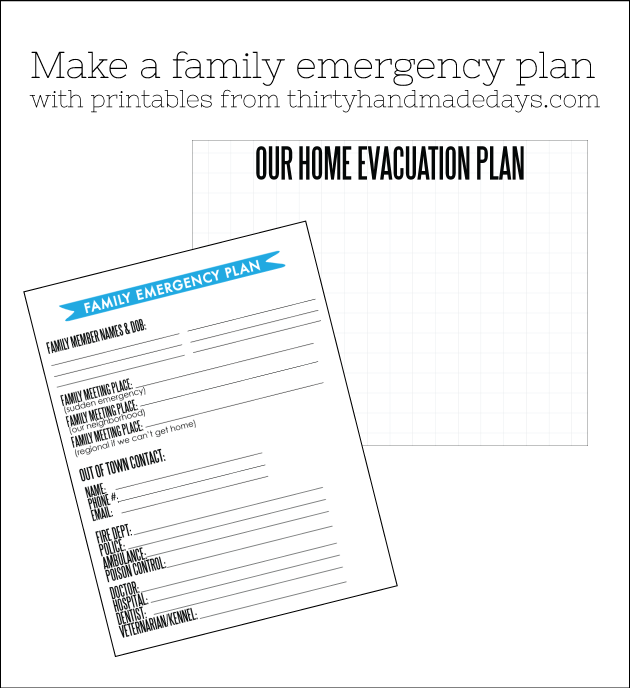 Download your Family Evacuation Plan printables.  For personal use only. Thank you!