Raise your hand if you are determined to be more health conscious in the new year. I'm raising my hand right along with you. A few years ago I created a food journal. It was cute at the time. But it's now in need of an update. I headed to my Facebook page and asked how I could improve the old version.  The responses and suggestions were fantastic! Here is the finished result: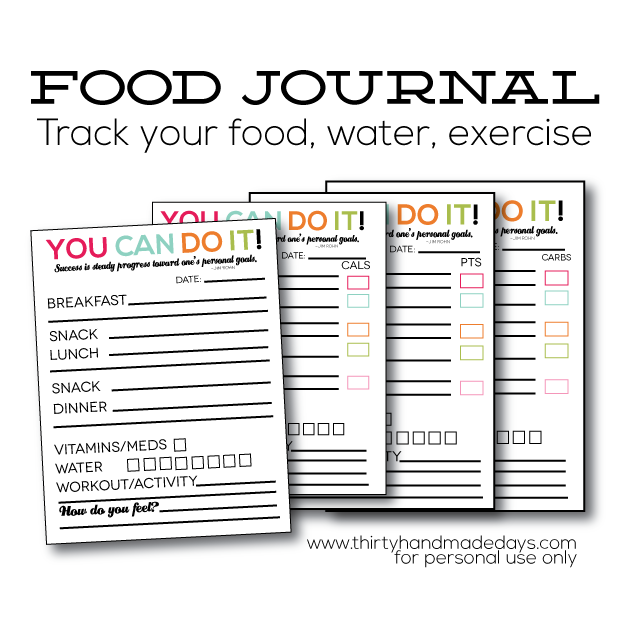 Download an updated food journal. For personal use only.
After you download, you can choose which page you'd like to print. Select page 1-4 in your printer settings and print away.
Whether you are on a weight loss journey or not, documenting what you eat, the exercise you do daily and how you feel will help see progress.  For a lot of people it's not about the number on the scale but rather the way they feel in their own skin.  I've had ups and downs over the years.  I hate that my weight is an issue for me, but it just is.  I've tried several different ways to get on track and while I usually have results, I have a hard time with the long term.  This is my year.  I can feel it.  I will continue to post all kinds of recipes– healthy ones, not as healthy ones, easy ones and everything in between.
Interested in some of the other posts I've shared about health/exercise/etc?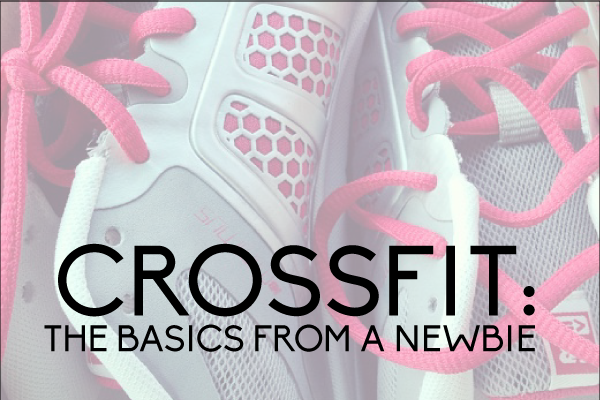 Crossfit: The Basics from a Newbie
Note: While I loved how powerful I felt doing Cross Fit, last summer hit and it became very difficult for me to go.  I had three kids at home full time and it wasn't realistic to pay a babysitter and pay the monthly fee.  I also had some back issues that have since subsided.  I've gone back and forth about whether or not to head back to the box but for now, I haven't made the commitment.  I still think the post I wrote is valid and worthwhile.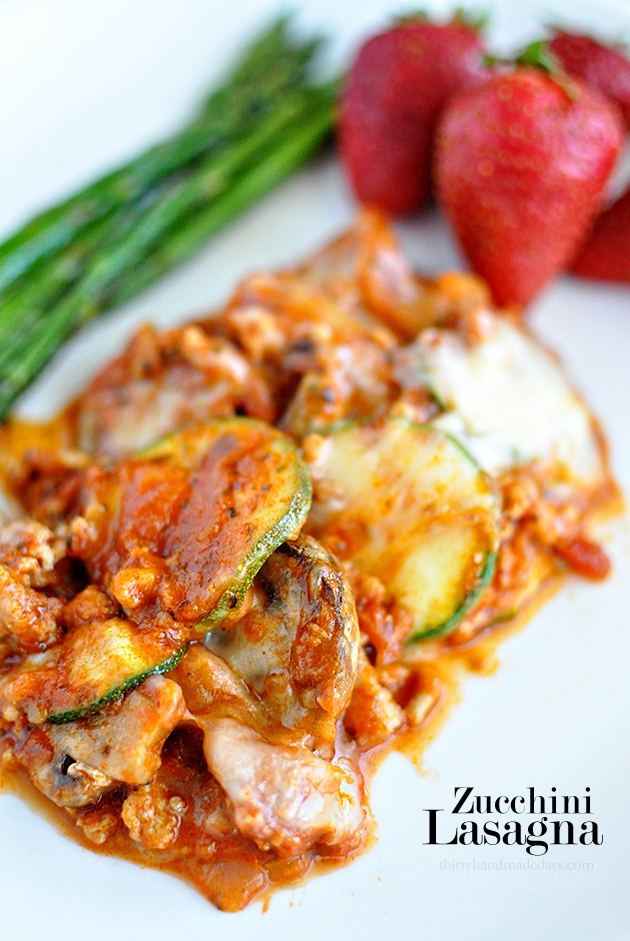 Zucchini Lasagna (family favorite health conscious dinner)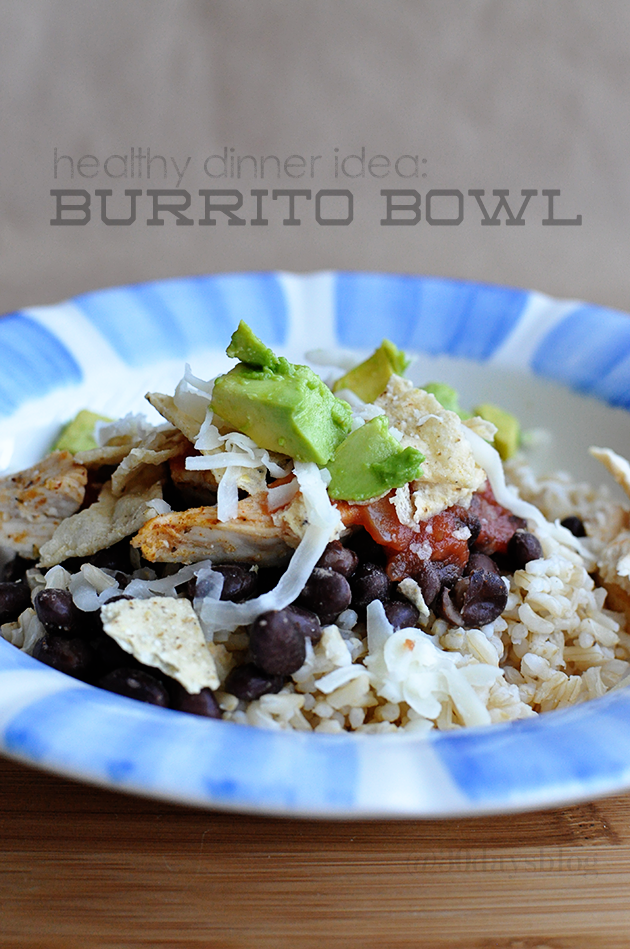 Burrito Bowls (another favorite dinner)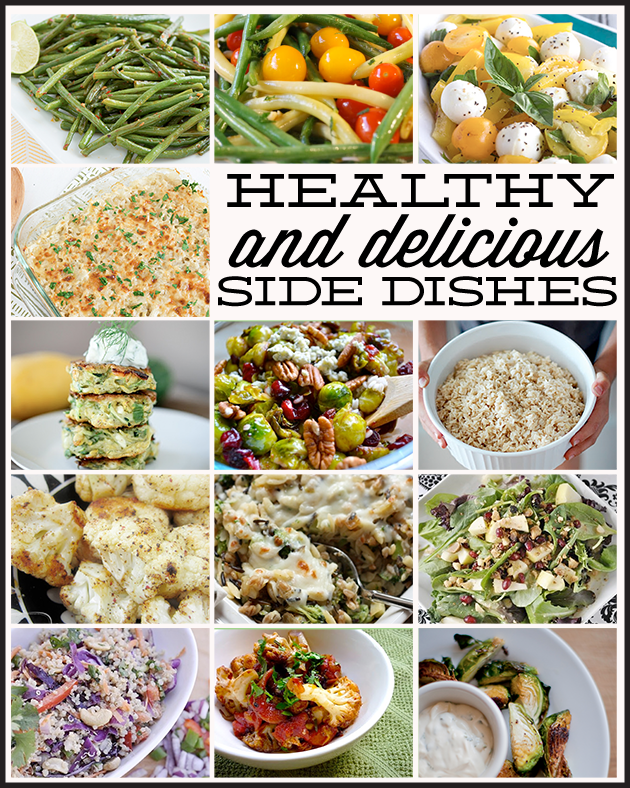 Over 25 Healthy & Delicious Side Dishes