Looking for something cute for your Christmas packages? I've got just the thing with these printable holiday gift tags.
But first, say hello to my little friend.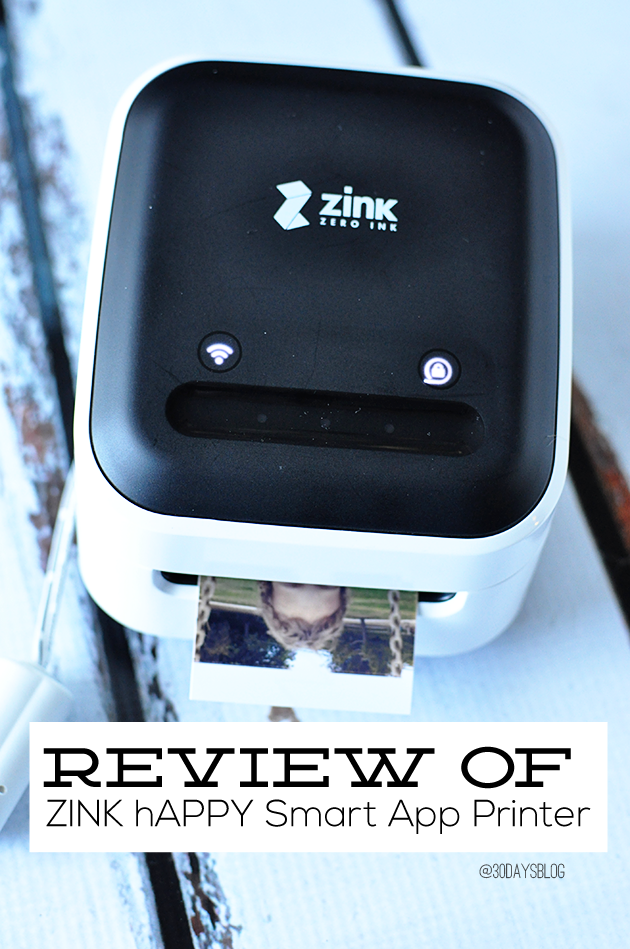 This pint sized
ZINK hAppy Smart App Printer
recently showed up at my door.  And it really was happy in a box.  I loved the packaging and was excited to jump into it.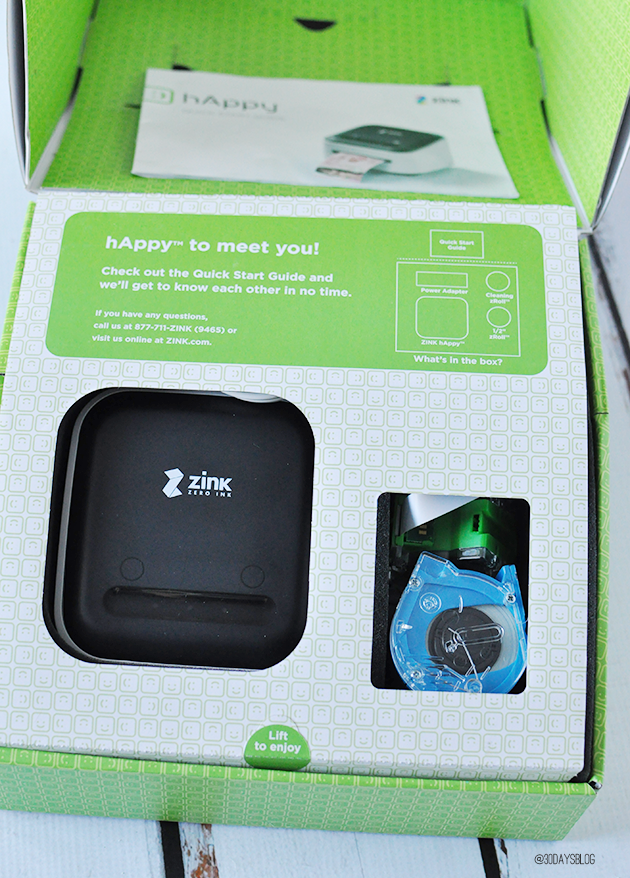 It took a little bit to set up on my phone (originally I had an iPhone 4s but then upgraded right after to an iPhone 5s).  For some reason I couldn't get it to sync right.  At first I wasn't sure if it was my phone or internet issues but eventually I got it to work.  Phew!  Once it was set up, it was easy as 1-2-3.  It's very user friendly and simple.  The printer comes with a guide, idea book and there are also tutorials within the app that you can watch.
After you set it up following the directions, you make sure that your printer is synced up to the ZINK, select the image and click print.  This is what it looks like at that point: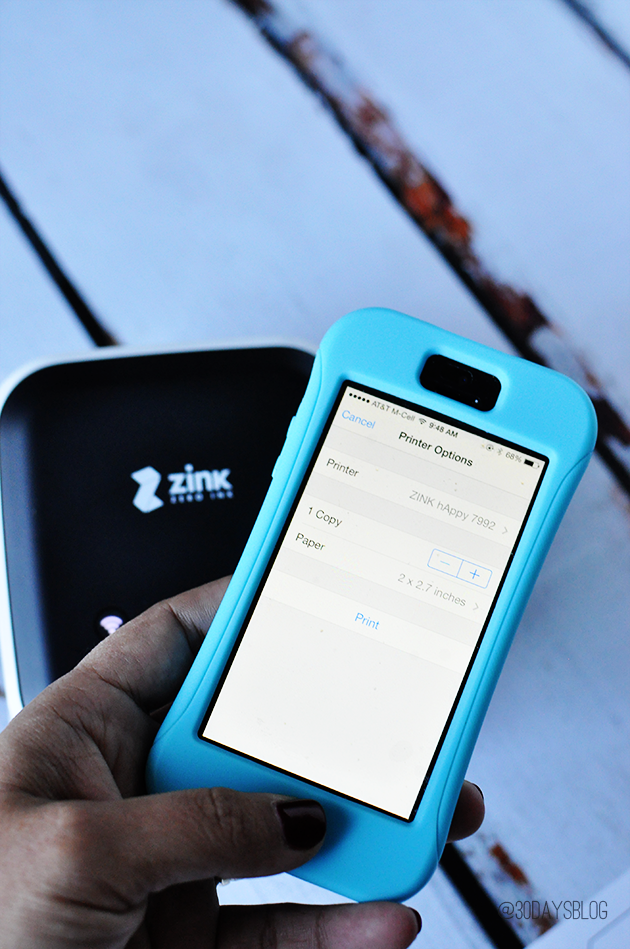 You can make lots of copies if you want.  And then it spits out the image.  You then swipe your finger across the top to cut.  There are different settings to make this automatic with each picture or to manually cut the image within the app. 
This is the cute face that popped out of my printer: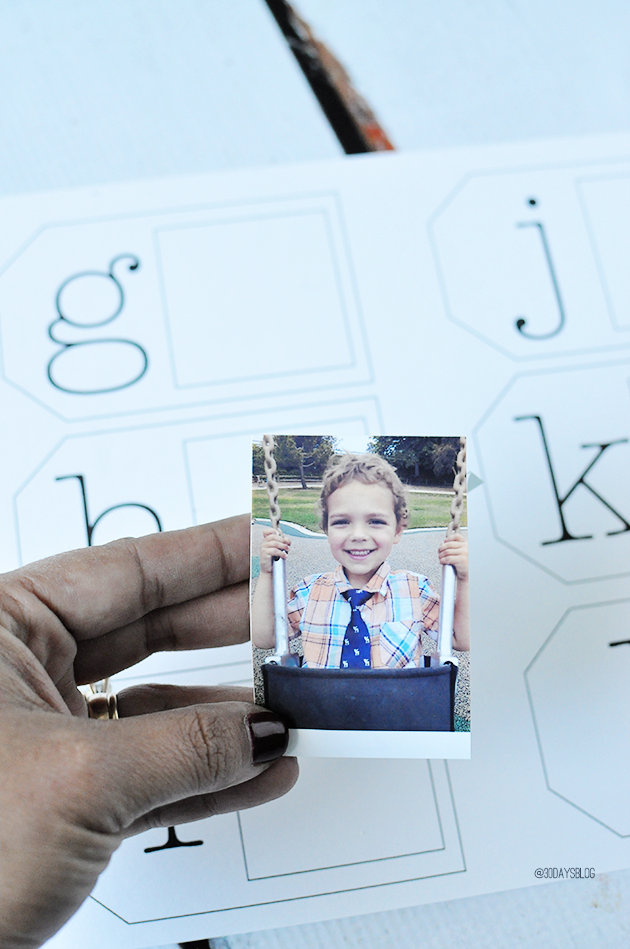 I mean seriously- I have the cutest nephews!
Some of the things that I LOVE about the ZINK hAppy:
All different sizes of paper
NO ink is required
It prints on sticker paper so you can stick them to whatever you want!
Instagram pictures are *perfect* for this.  And I loooove Instagram so it's a match made in heaven.
You can add text, graphics and all kinds of extras within the app.
The only negative was getting it set up right.  Again, I'm not sure if it was something wrong with my internet, my phone or could have easily been user error.  Ugh.  But once it was set up, it has been smooth sailing ever since.
I have a whole slew of projects in mind for my new hAppy but I started with this simple gift tag one.  I have so much fun buying and making gifts.  I also love packaging them up in a cute way.  Why not use the hAppy to print out pictures of friends and family for the holidays and make gift tags?
I created several sheets of A-Z plus a few images to print out and then stuck the H picture on the 'H' tag.  I then cut it out, punched a whole with my trusty hole puncher and attached it to a package using twine.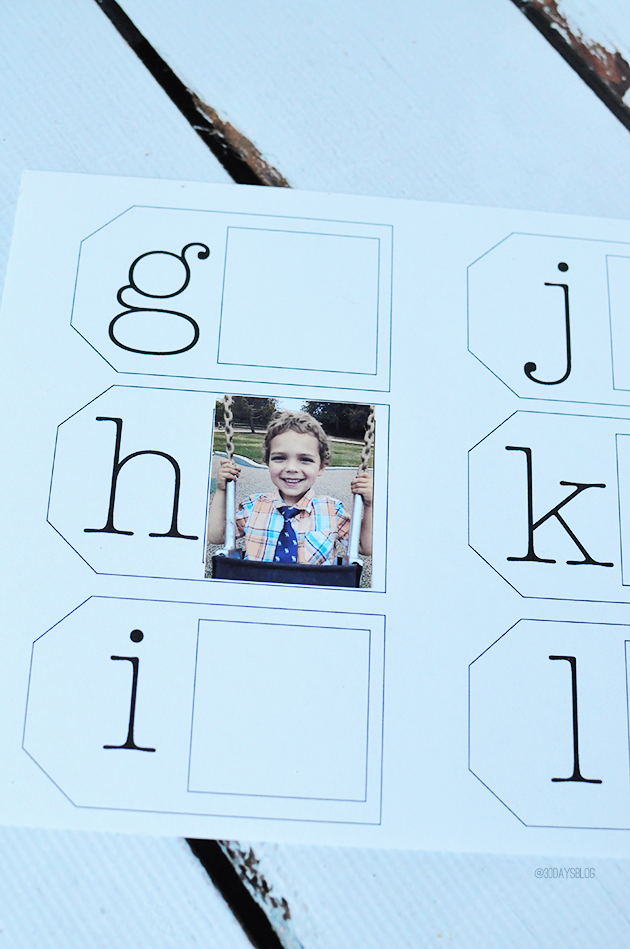 I love the simplicity of kraft paper and twine or ribbon.  Especially when I have a fun tag to add to the package.  Instead of boring you with a tutorial on how to wrap a package (pretty sure you know how to do that, right?), I'll just show you the finished product: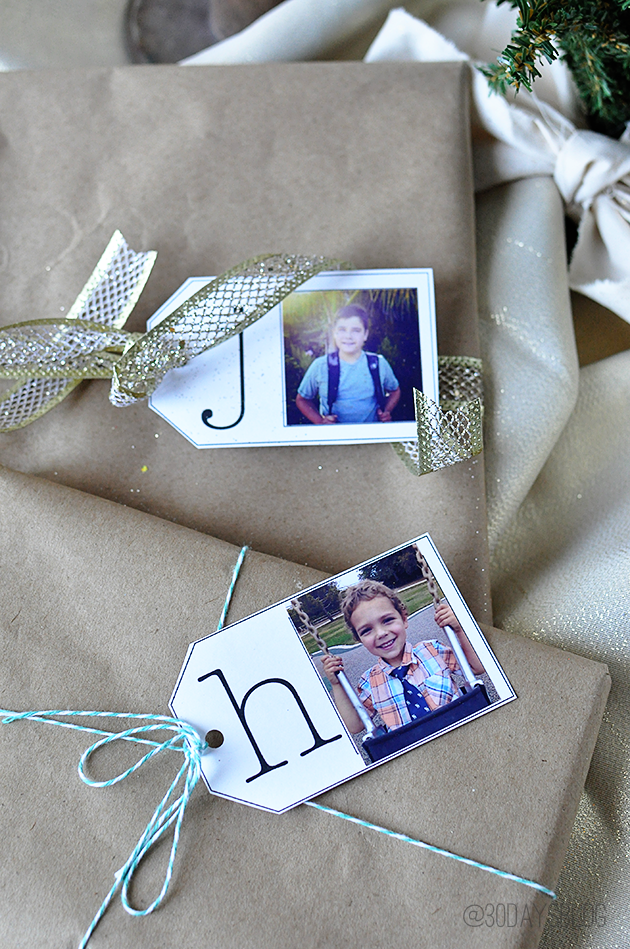 How happy are these packages?  I can't wait to make all of my Christmas packages look this cute.   If you want to make your packages a little happier, download this set of A-Z + shapes printables.  For personal use only.  Thanks!
You don't have to own a ZINK hAppy to do this project – you can print your own pics to fit.  The app printer just makes it a whole lot easier.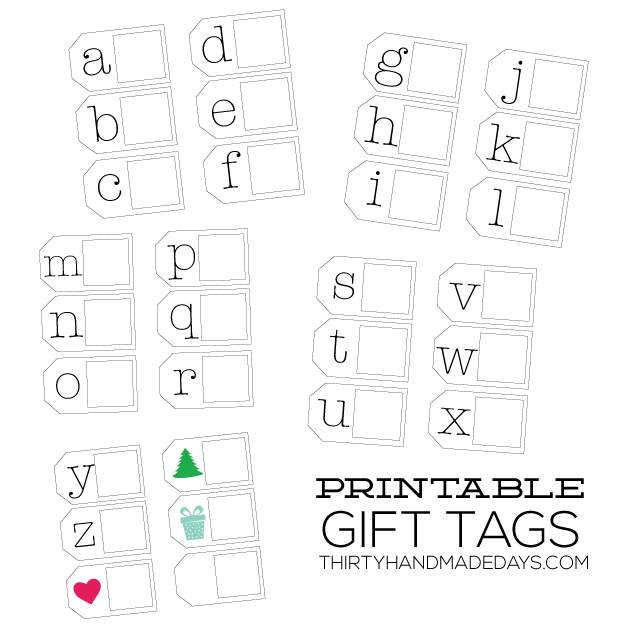 Looking for some other cute tags to add to packages?  I still love these chalkboard ones and simple tags too.
Can you believe that Christmas is only about 5 weeks away?? Neither can I!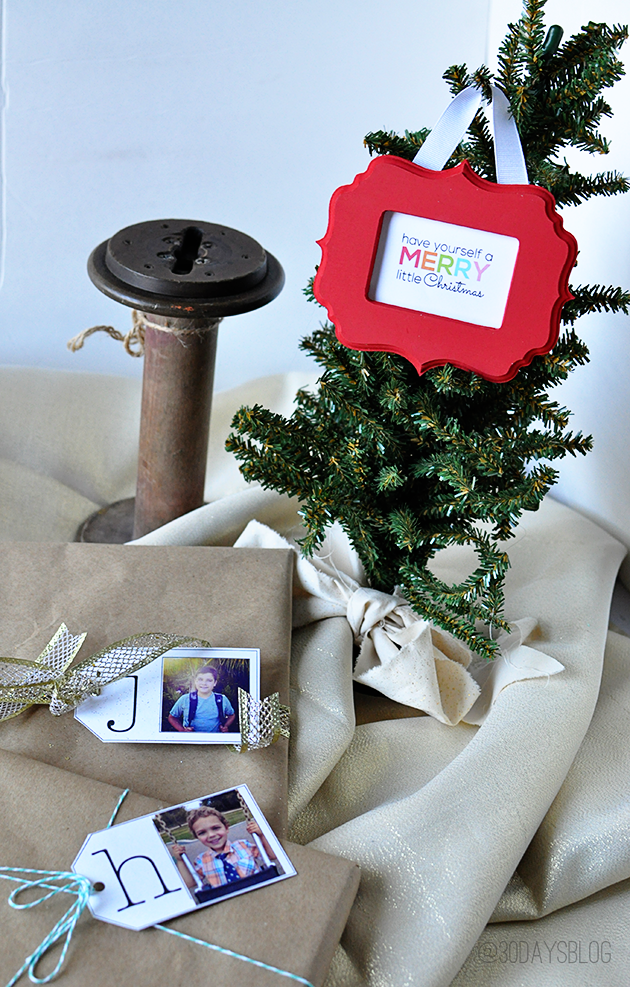 Maybe you can ask Santa for a ZINK hAppy printer for Christmas?
Just casually send your significant other a link to this post and maybe he or she will get the hint.
Disclosure: I was sent a ZINK hAppy Smart App Printer to partner for last week's Queen Bee Market.