This post is sponsored by Hallmark.

Happy Halloween! Wishing you and yours a fun, safe holiday today.  Tomorrow is November which means December is rapidly approaching.  December happens to be my favorite month for mail.  I race to the mailbox every day for Christmas cards.  You too?!  What if you made it a point to send happy mail throughout the year just because?  I know, I know… one.more.thing to add to your huge to do list.  Would it help if I made cute printable labels to stick to your cards?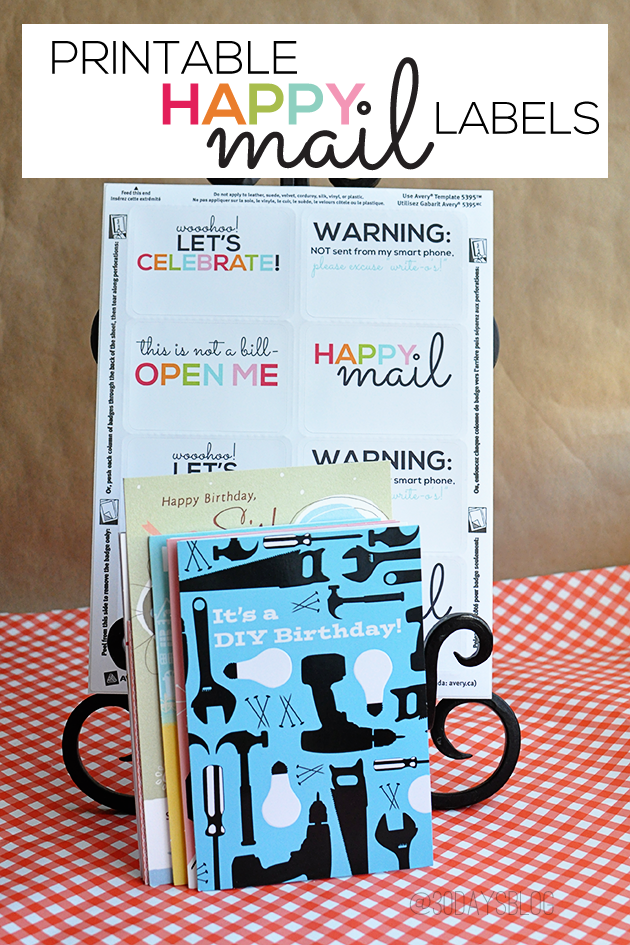 I made some happy mail labels just for fun and thought you might like them too.   These labels are pretty big so that they can be wrapped at the bottom of the card.  I don't know why- it just seemed like a cute way to attach them to the envelope.

Before I designed and printed my labels,  I visited a local store to get some cards.  I could stand in the aisle for hours reading cards. There's a new Hallmark Card Rewards program where you get rewarded everywhere you buy Hallmark Cards, at more than 30,000 grocery and drug stores and super centers across the U.S.  This is the stack that made it home with me: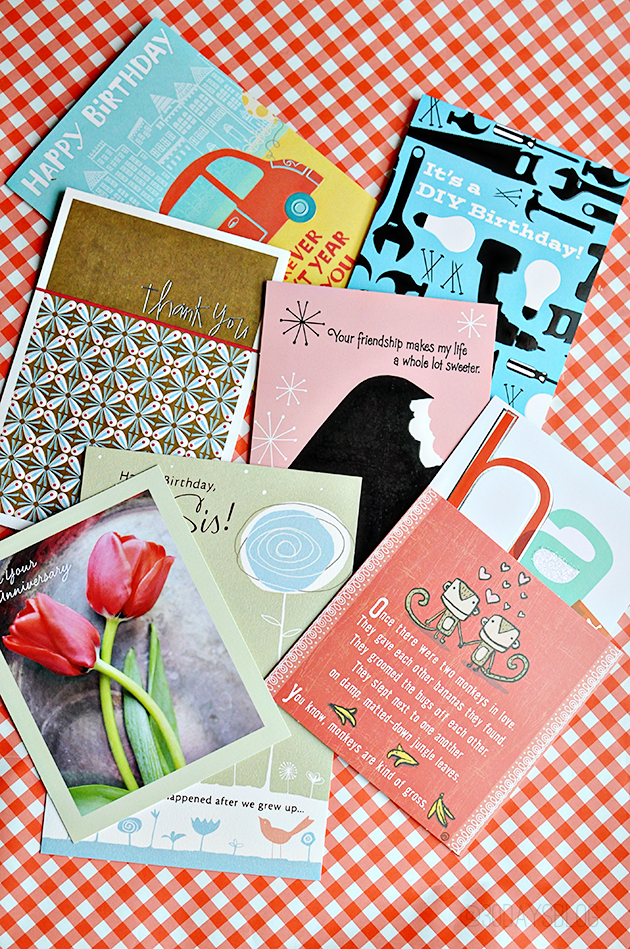 Here's how it works: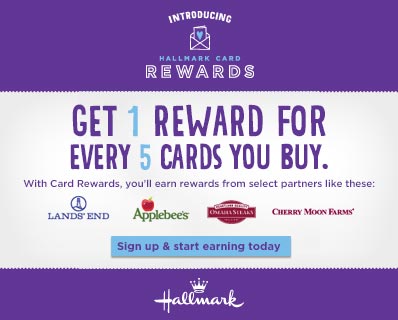 Click that adorable graphic above to register.
Earn 1 reward for every 5 Hallmark cards purchased. Rewards include gift cards, discounts, dollars off, and more from rewards partners that can help you enjoy more together time or even a little "me" time.
Earn a reward of your choice that can help you enjoy more together time, or even a little "me" time.
Download the Hallmark Card Rewards mobile app (Android and iPhone), to easily scan the barcode on the back of your purchased Hallmark cards and register your rewards for your account.
Register today for Hallmark Card Rewards.
It took me 2 minutes, 17 seconds to register. Yes, I timed myself.  See if you can beat me! :)
Remember how a couple weeks ago I posted my holiday mini binder.  Did you download all the fun printables?  Well to up your game a little more, I have another idea on how to get even more organized.   Go grab some Hallmark cards with the new rewards program and then stick them into a pocket of your holiday binder.  Then add some stamps to that pocket too.  When a birthday or anniversary come up, you are all ready to go and not scrambling at the last second (or worse, after the special day happens!).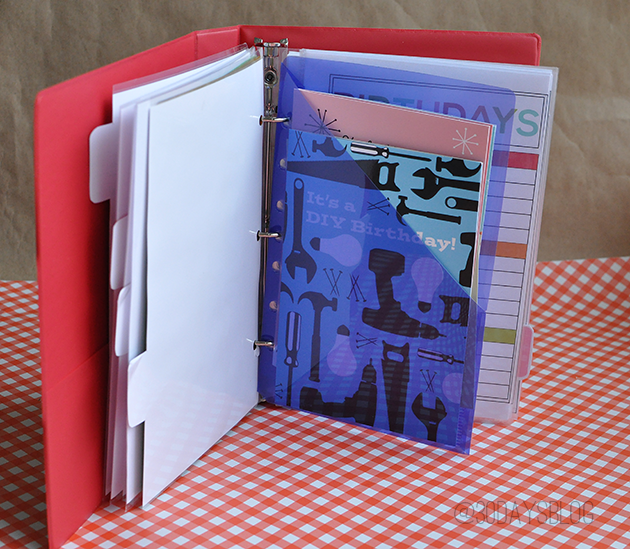 Tomorrow is my favorite (and only) sister's birthday. Happiest of birthdays to one of my very best friends! I searched and searched the aisle until I found the perfect card.  I thought it'd be cute to make a "let's celebrate" sticker to add to her birthday card:

And for the mail that's sent out "just because" I made a funny little label: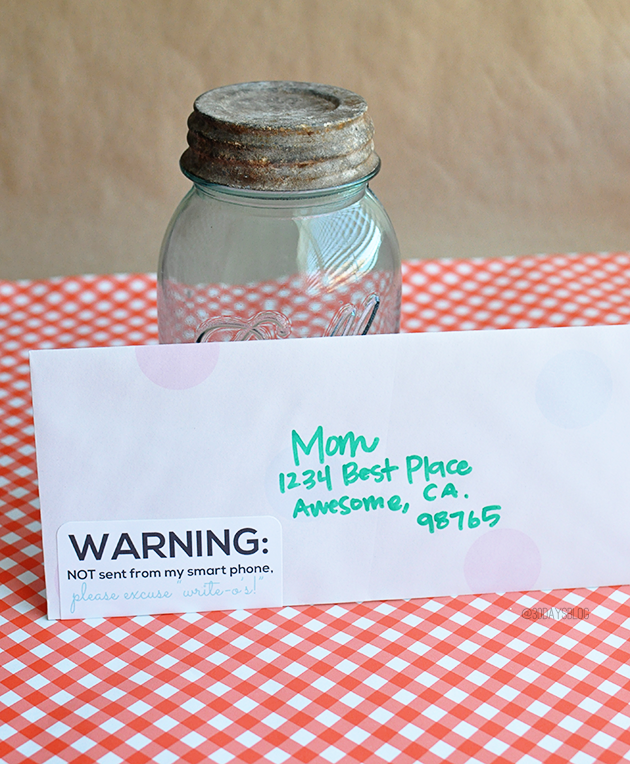 Download a sheet of happy mail labels and get working on that stack of cards!
Note: I used these name badge labels but you can use a full sticker sheet and cut them out too.
I'm putting a challenge out there— make your family and friends mail box happy all year long instead of just in December.  Because getting only bills in the mail gets old.  Am I right?  Raise your hand if you're with me…. (are you raising your hand?)
This post is sponsored from Hallmark.  All opinions are 1 million% my own and I'm happy to be working with a company I believe in.