Looking for something simple and fun to entertain the kids for New Years Eve? I have just the thing- printable activity sheets. Download and print these out for the kids in your life.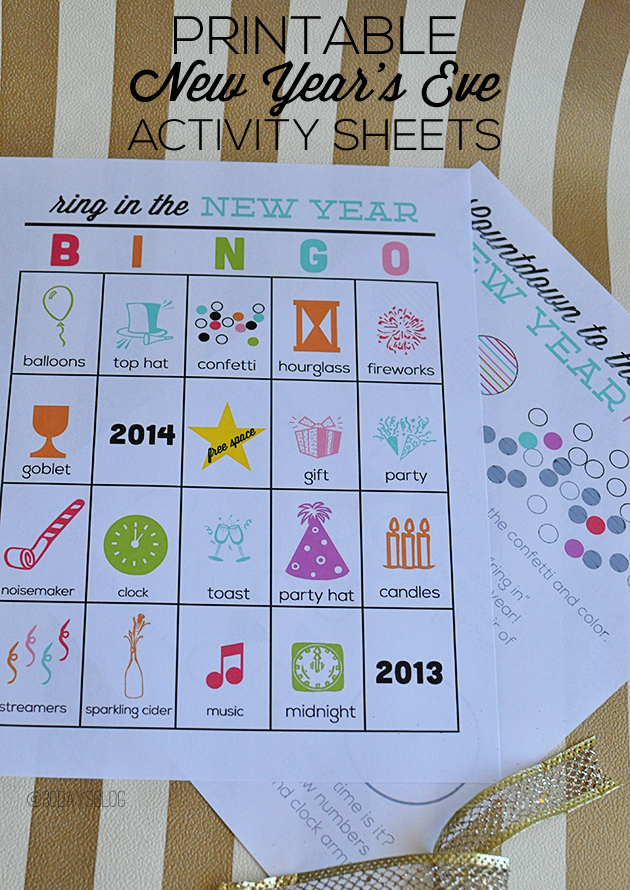 I have both a color and a black and white version – you choose! Either way, it involves coloring.  They will have fun counting, labeling and bingo-ing.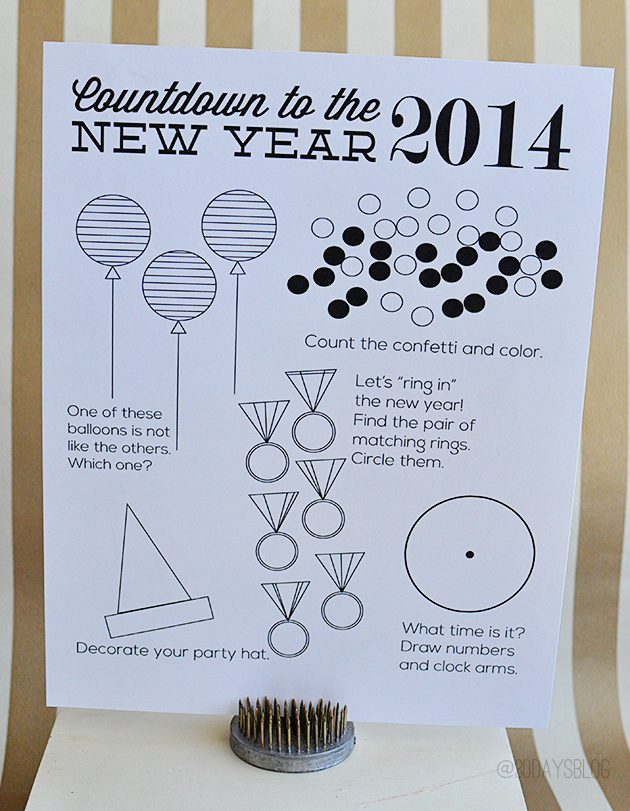 Download  the New Year's Printable Activity Sheets.
BINGO Sheets – black and white
BINGO sheets- color
For 30days subscribers and personal use only.  Thank you!
A few other New Year's ideas: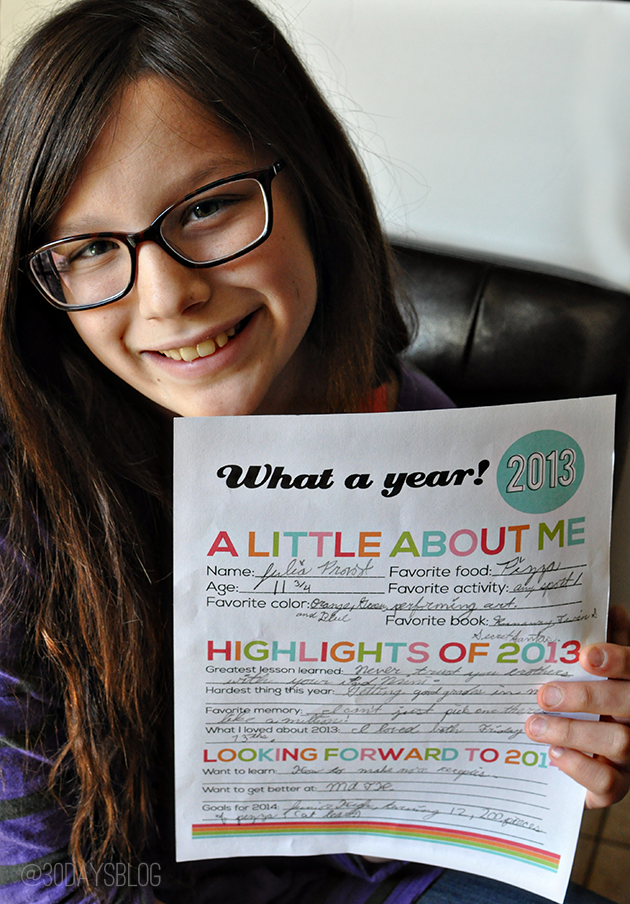 New Year's Resolutions for Kids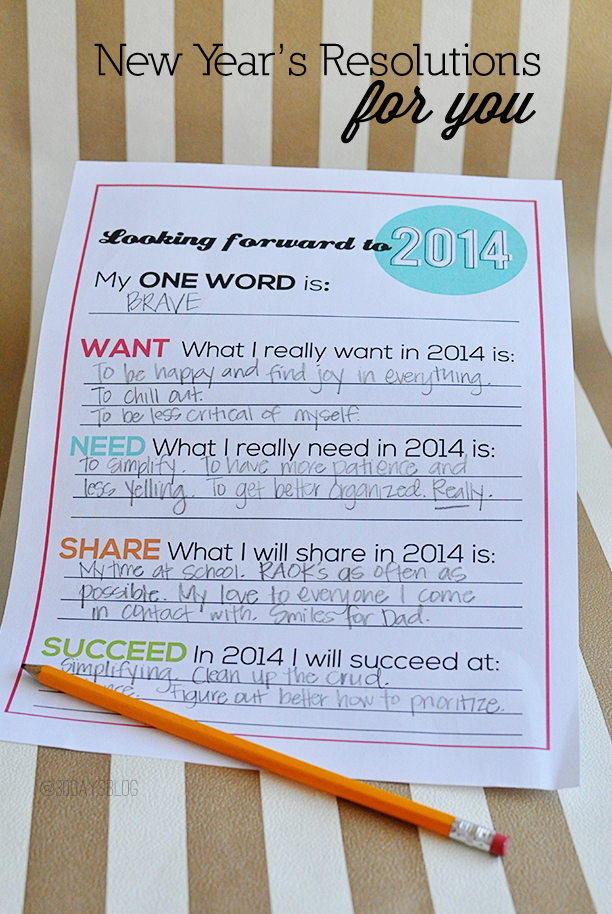 New Year's Resolutions for YOU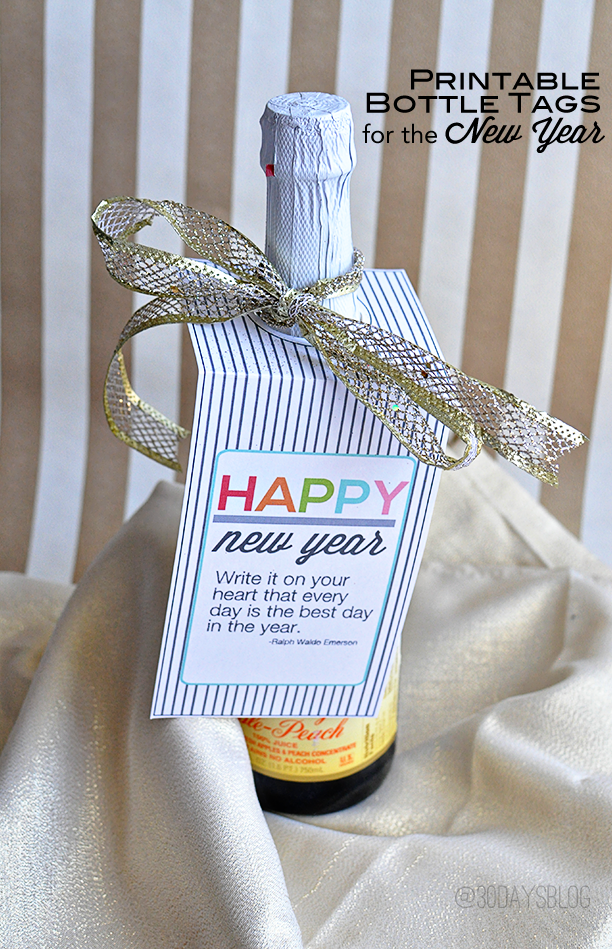 New Year's Bottle Tags