One of the best things my parents did for our family was to take us around the world.  We didn't really start traveling until I was in high school.  My Dad traveled for work so by the time I was a teenager, my parents were ready to take us to tropical places around the globe.  We've visited the Caribbean, Spain, New Zealand and Australia, Costa Rica, different Hawaiian islands, to name a few favorites.
I found this quote and thought it needed to be displayed somewhere in my house with the others: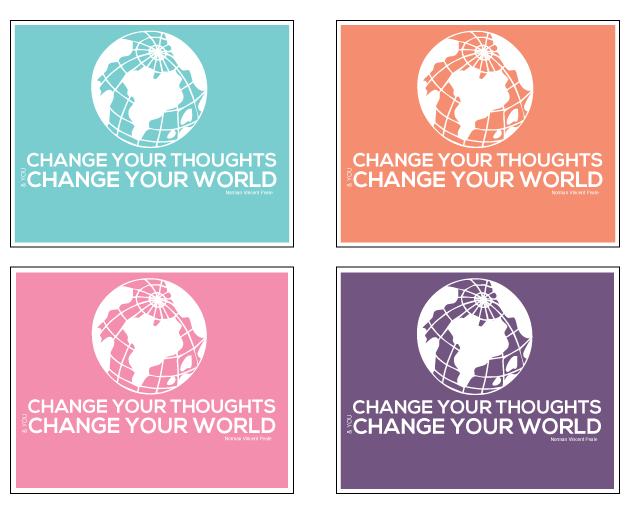 To download one of these printables, click below.  For personal use only. Thanks!
World Blue
World Orange
World Pink
World Purple
I'm not sure if it was all the traveling that made gravitate towards globes but now they can be found around my home.  I've picked up a few on antique trips  and use them all the time in props to teach or even for blog posts.  My daughter has send more than once "What's with all the globes?"  I don't really have a good answer for her except that I love them.  I love them so much that I set up a collection on my eBay called "Been Around the World."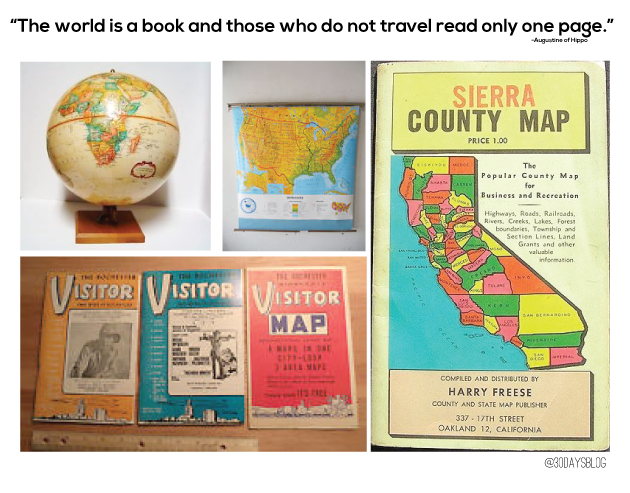 What about you?  Do you enjoy traveling?  Or collect anything unique because of your travels?
Make sure to follow me on eBay to check out some of my other favorite globes, atlases, maps and more.  This is just one collection out of 24- so many fun things to look at!
Disclosure: My eBay Collections were curated as part of my collaboration with eBay. #FOLLOWITFINDIT