This post is sponsored by Bounce as a part of the Mom It Forward Blogger Network. All opinions are 1 million% my own and I'm happy to be working with a company I believe in.
My friends at Bounce asked me how I #BounceBack from challenges. They are on a mission to help people bounce back from hiccups and whatever laundry (and life) toss their way.
While I have many embarrassing stories to tell, today I'll be sharing just one.  The one that still haunts me a little to this day.  Most of the times that I've made a fool of myself in my life have to do with tripping.  I don't know what it is, but if there's an opportunity to trip I do.  And I don't just trip in my house alone (though that happens sometimes too), I trip with large public audiences.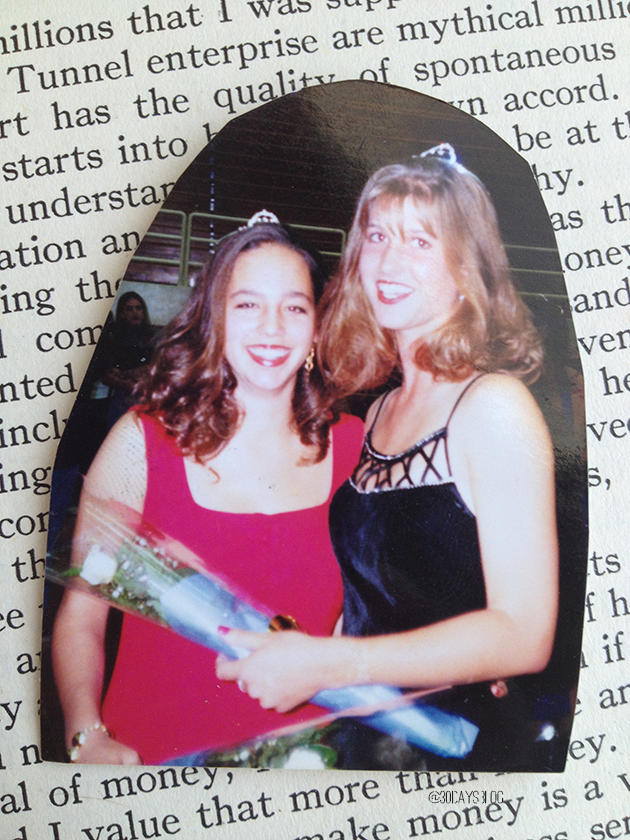 My best friend and at Homecoming Court our senior year. 
When I was in high school, I went to pretty much every football game.  I was social and loved every second of my three years. 
Freshmen were still at junior high in our area when I was there. 
We had these big metal bleachers that were always packed full of people.  These bleachers made lots of noise. 
Can you see where I'm going with this?
At one particular game that the entire town showed up to support, I was walking UP the bleachers and fell FLAT.ON.MY.FACE.  And ended with a giant thud.  So not only did I bail, but I bailed FACING the entire crowd.  I was mortified. The crowd went wild.  How could it not?
I quickly ran down the stairs with a friend and found one of my favorite teachers, the student council advisor.  I told her what happened and she told me a few of the most devastatingly embarrassing stories I have ever heard.  I still think about those stories she told me that night.   One of them had to do with someone at who was leading music in front of her entire congregation with her skirt tucked into her nylons.  (this was a long time ago obviously) Now Bounce dryer sheets might not have been able to prevent me from tripping….but they could have prevented my advisor's friend and her wardrobe malfunction.  Can you imagine?
By now you should know I'm all about uplifting quotes.  This one fit perfectly (literally and figuratively) with my embarrassing moment: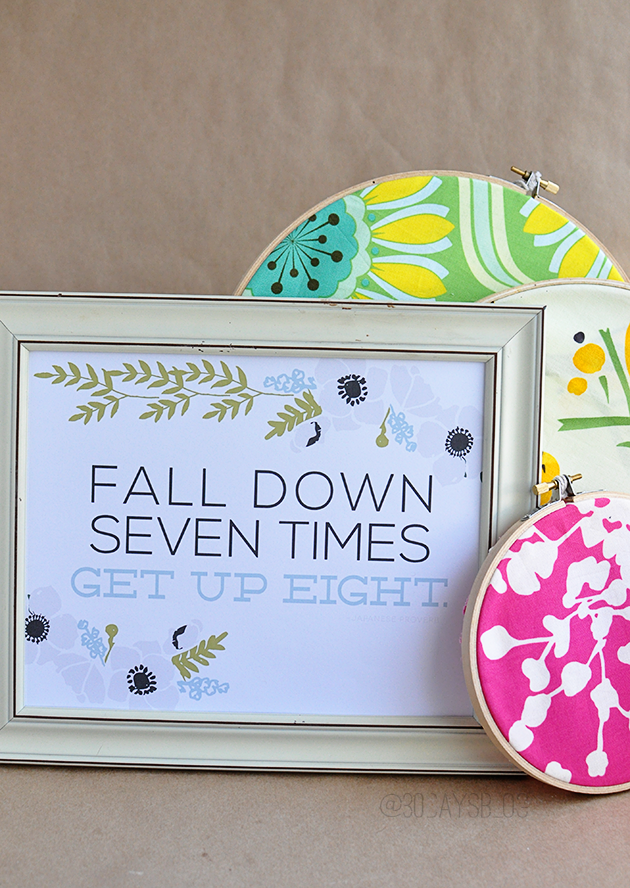 Download an 8×10 inspirational quote to print and remind yourself to keep getting up! For personal use only.  Some elements from this printable were purchased from the Ink Nest. 
To take it one step further, I created a video of several embarrassing pictures of my awkward stages.  If I can make it through these phases, I can #bounceback from anything.  Right?
Follow along with Bounce: @BounceFresh on Vine, Facebook, and Twitter