As much as I loooooove Instagram (I really really do!), I haven't done too much with the pictures on there.. I created some fun poster prints but other than that, nada.   Can I tell you HOW EXCITED I am that Project Life has a new Instagram friendly version coming to HSN on Tues, Sept 17th?  I'm dying over the cute.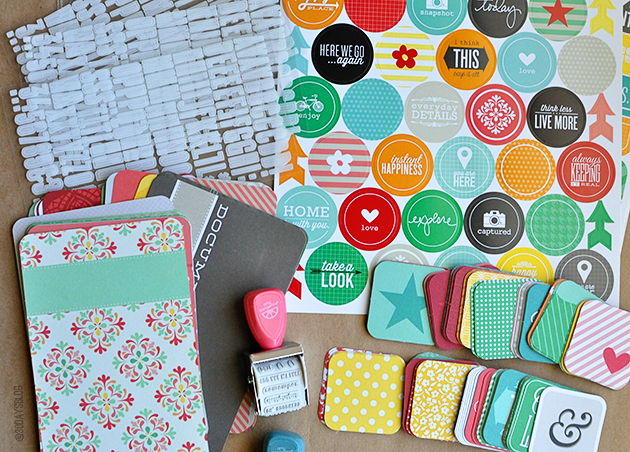 The Just Add Color Kit is exclusive to HSN and with limited quantities, it's expected to sell out fast.  So jump on it next Tues!   It has 2×2 and 4×4 sized cards and pocket pages.  See? IG friendly! It also has 12 sheets of stickers- the first Core Kit to come with those.  The bundle has an album, Just Add Color Core Kit, pocket pages and the stickers for a steal.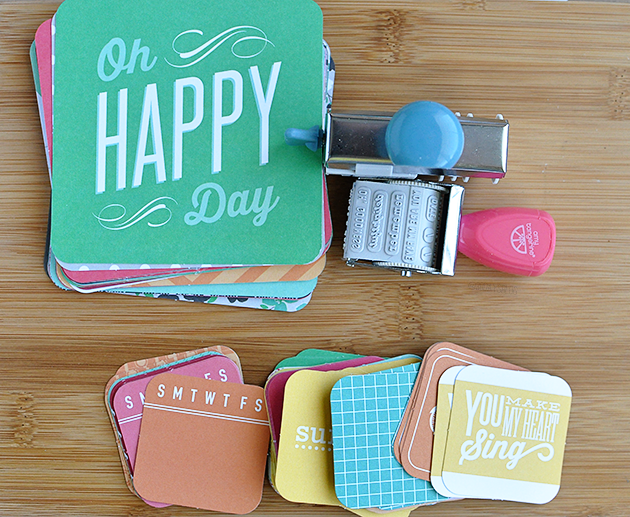 Pretty much- every piece is amazing.  There are so many things you could create with it.  I had a hard time narrowing down what to do but wanted to focus my attention on a more "boyish" layout.  I absolutely love all of the feminine elements of this kit, but I wanted to challenge myself to see if I could make it fit a more masculine layout.  I'm pretty excited with the results.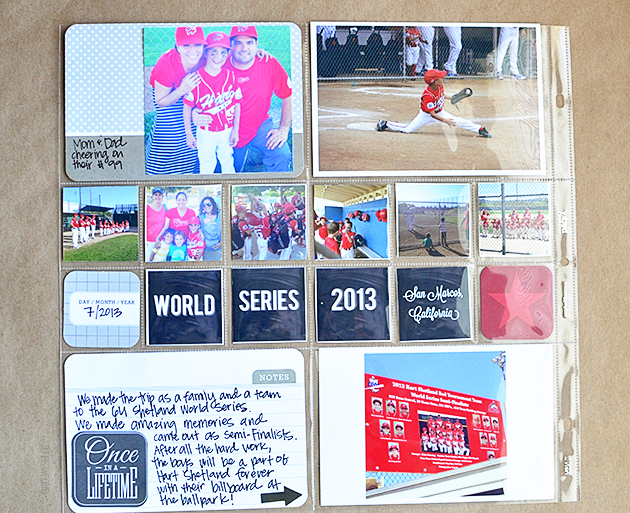 Over the summer my youngest's baseball team made it to the World Series for PONY.  It was a big deal to him, to our family, to his team.   I took several pictures with my phone and posted a lot of them on Instagram.  The quotes and cards in the Just Add Color Kit were right on for what I wanted and needed.  "Once in a lifetime,"  "Don't be sad because it's over, be happy because it happened" – perfect match, right?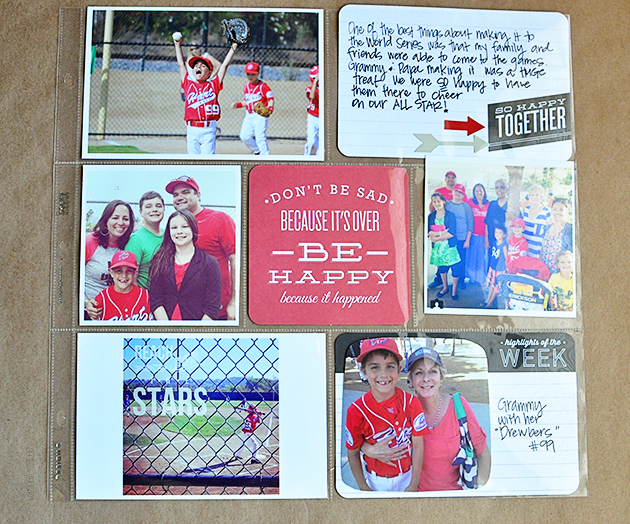 The trip was especially exciting because it was local to where I grew up and close to my parents house.  Unfortunately because of my Dad's health, they haven't been able to make it to any of Drew's games this year.  My Mom was having an especially hard time with it.  To be able to travel and play there meant the world to us.
I have a little trick for the mini 2×2 squares that I wanted to share with you.  You can use the cards that go there- they are adorable and fit perfectly.  But if you want to add text or pictures, this tip is for you.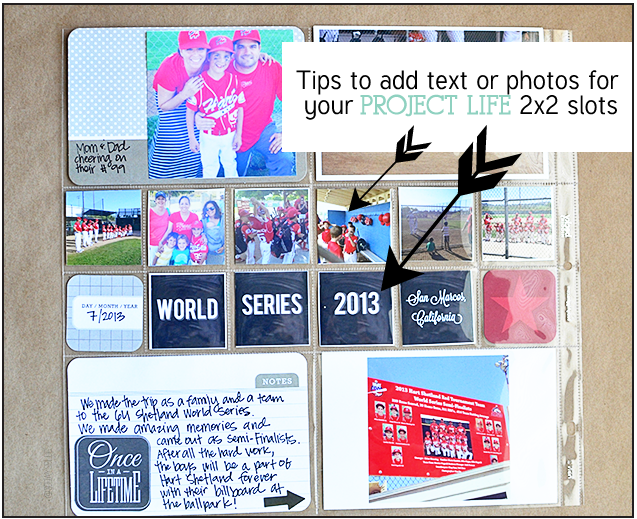 Here's how I added the pictures and the "World Series 2013" text in my layout above: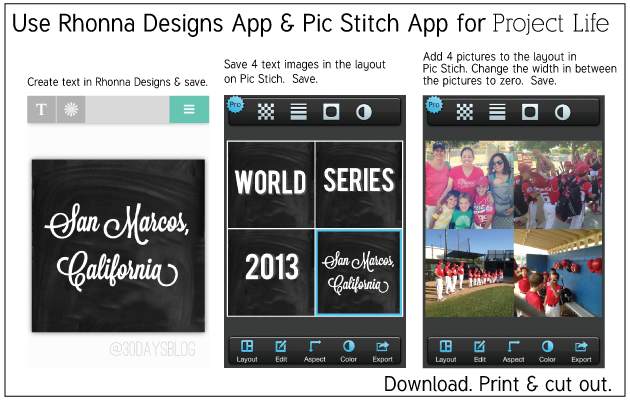 I used two of my favorite apps for the 2×2 elements on my layout:
Rhonna Designs
and
Pic Stitch
.  I created all four text images in Rhonna Designs and saved them to my iPhone.  I then uploaded those images in Pic Stitch into the four image layout.   I saved, downloaded, printed and cut them out.  For regular images, I just uploaded them into the four image layout and changed the width of the border to no border (you can leave a border if you want, it's a personal preference).  I saved, downloaded, printed, and cut them out.  And voila- they fit perfectly into the 2×2 spots.
Check out my last Project Life layout.
Disclosure: American Crafts provided me with product and compensation for this post.  I love Project Life and appreciate the opportunity to work with a company I believe in.   All opinions are 1 million percent my own.