Once upon a time I was way way way into scrapbooking.  I even convinced my sister to go to a scrapbooking retreat for a few days.  I had 100 pairs of scissors, every type of pen and adhesive you could think of.  Back then I admired Becky Higgins but she hadn't dreamed up Project Life quite yet.  I'm pretty sure if I had PL back then, I would've kept going and be caught up on everything.  Currently I have 2 big scrapbooks for my oldest, 3 pages for my middle, and not even a book for my baby.  My baby who will be seven in two months.
Recently I received a big old box in the mail and was giddy when I opened it: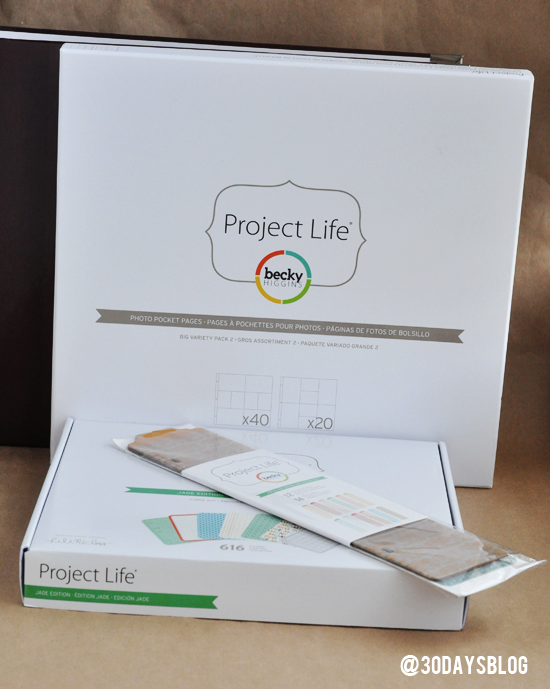 The colors are perfection.  It's super simple.  It's made for someone like me.  Someone who loves pictures and capturing memories.  But who doesn't have the time to scrapbook in the traditional sense.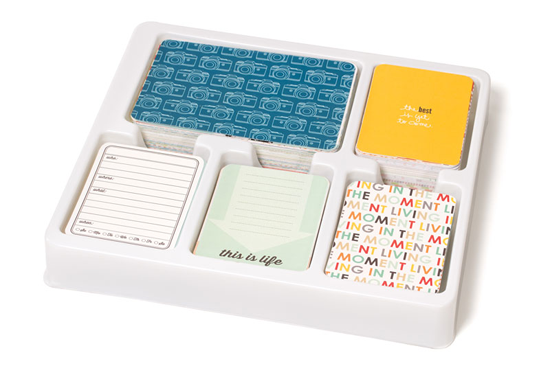 I mean- seriously- how much do you love this pile of cards for Project Life?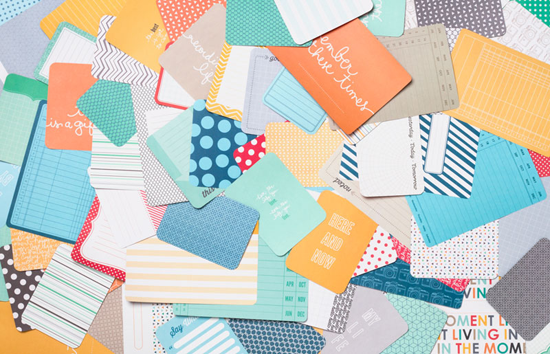 Because I have years and years of scrapbooking to catch up on, I wasn't sure where to start.  It's a little super intimidating.  So I scrolled through my Instagram feed and decided that I'd create pages about one of the things I want to remember forever: baking with my kids.   I didn't really learn to cook or bake until I was in college.  And I "baked" potatoes and "cooked" pasta.  Freshman fifteen was more like freshman twenty for me.  After I got married I learned to love cooking and baking.  I wanted to make sure my kids spent time with me in the kitchen often.  They know how to crack eggs, measure, stir, blend, and more.  I gathered some pictures and went to it.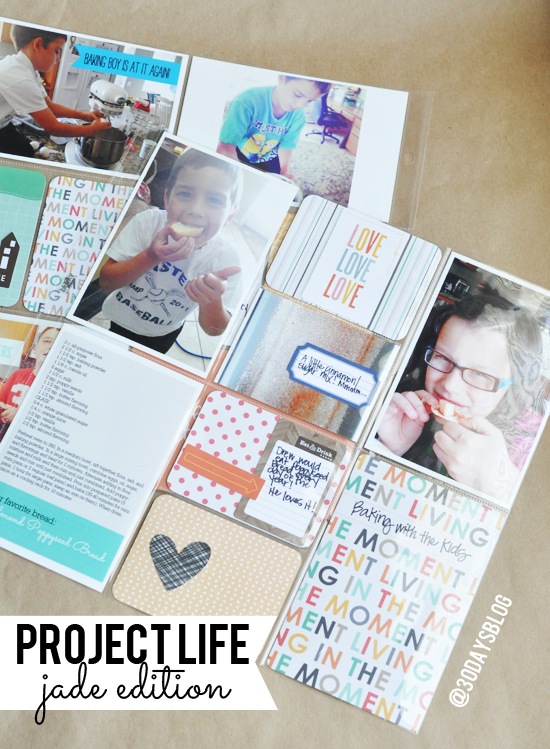 I included one of our favorite bread recipes.  I created the recipe card in Photoshop and printed it on 4×6 photo paper.  I took the pictures of us baking with my iPhone- nothing fancy and at several different times.  But I don't think it takes away from the memories being preserved.  I love how the pages turned out and they were so insanely simple.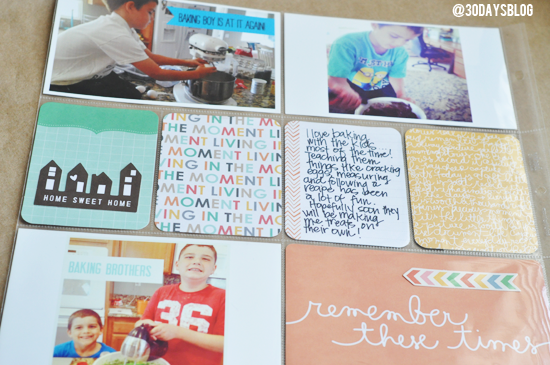 So here's some exciting news!!!
Project Life will be on tv on HSN on March 25th!!
There will be 2 full PL kits – each kit includes an album, page protectors and either Blush or Jade edition core kit.
(I reviewed the Jade kit and love it)
The sale on HSN is a super good deal.  You won't be able to buy it for the same price anywhere else.
Not sure how PL works? Check out this cute video:

Visit American Crafts on Facebook, Twitter, Pinterest or Instagram!
And now for a giveaway!! One person will win a full Project Life Kit.  It's simple.  Enter below.
a Rafflecopter giveaway

Disclosure:
This is a sponsored post on behalf of American Crafts. All opinions are 100% my own. I adore Project Life and know you will too!