I've loved been obsessed with quotes for as long as I can remember. I plastered my walls with them in high school and college.  I made books and journals full of them.   My favorite quotes make it to my Pity Party each week.  Or as printables.
This one was screaming to be made into a printable: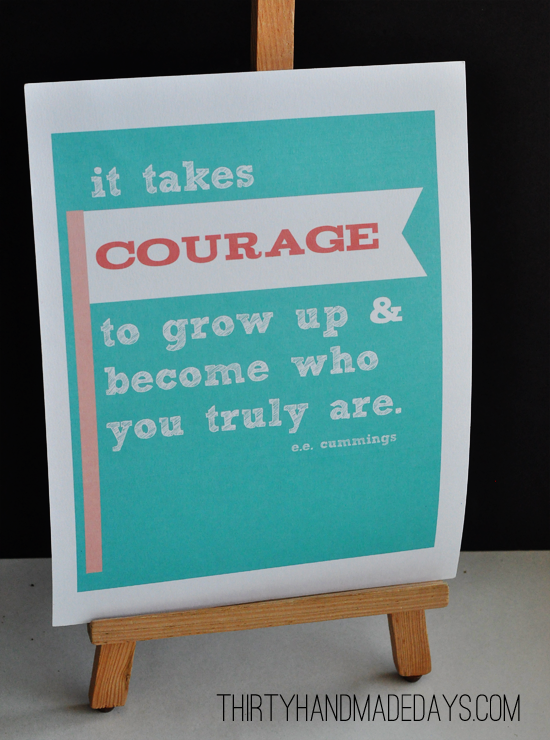 Want one to frame, put on your wall, or stick on your fridge?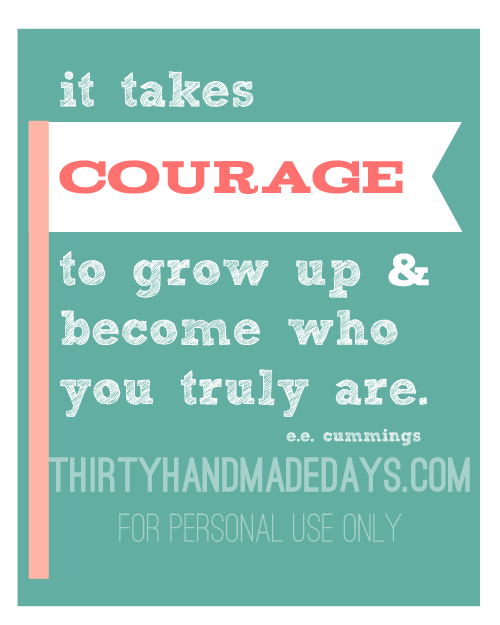 Download "Courage" 8″x10″ quote printable.
For 30days subscribers and personal use only. Thanks!
The watermark is not on the actual PDF. 
Leave your favorite quote in the comments and it could be turned into a printable.