Simple little treat idea that could be used any time but would be especially fun for St. Patrick's Day.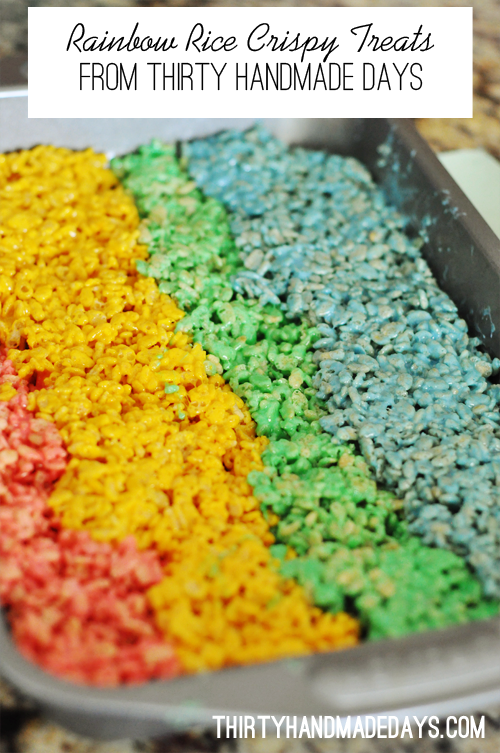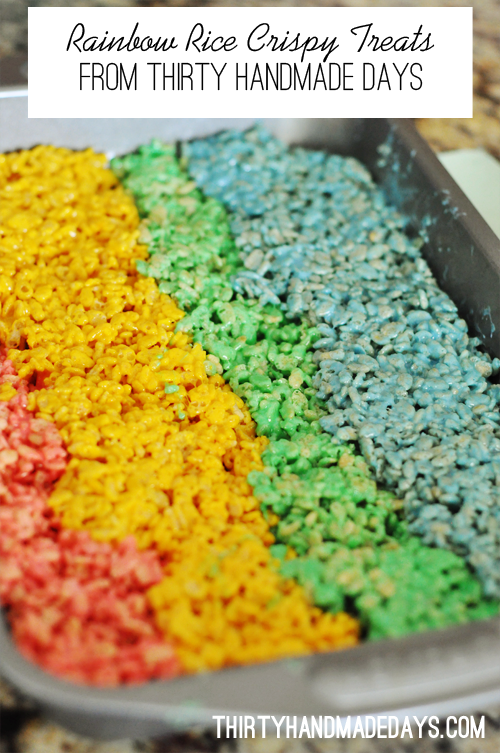 Pin It
Let's get started-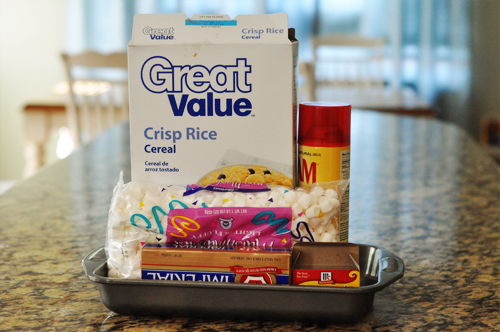 What you need:
Standard Rice Crispy Treat ingredients + food coloring
and a bunch of extra bowls :)
6 c. rice crispy cereal
1 bag of marshmallows
4 Tbsp. or 1/2 c. butter
cooking spray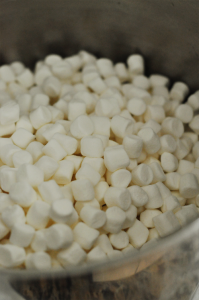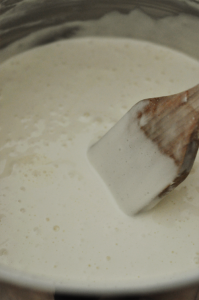 Make treats as you normally would-
in a large pot melt butter, then add the marshmallows. 
Stir until marshmallows melt.  Remove from heat.
At this point, using 4 bowls, divvy up the melted marshmallows.
Add a few drops of food coloring to each bowl.
Mix the color in well.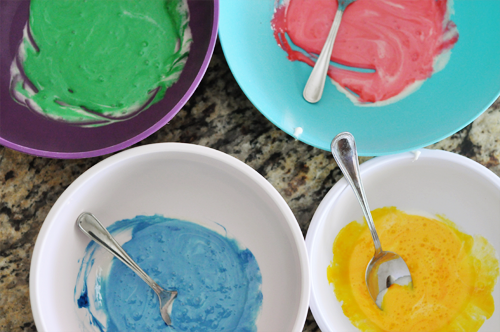 Love looking at the colors- reminds me of Easter and coloring eggs.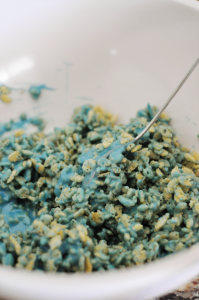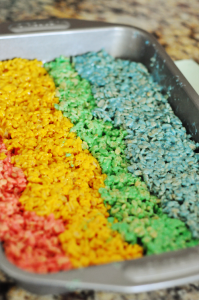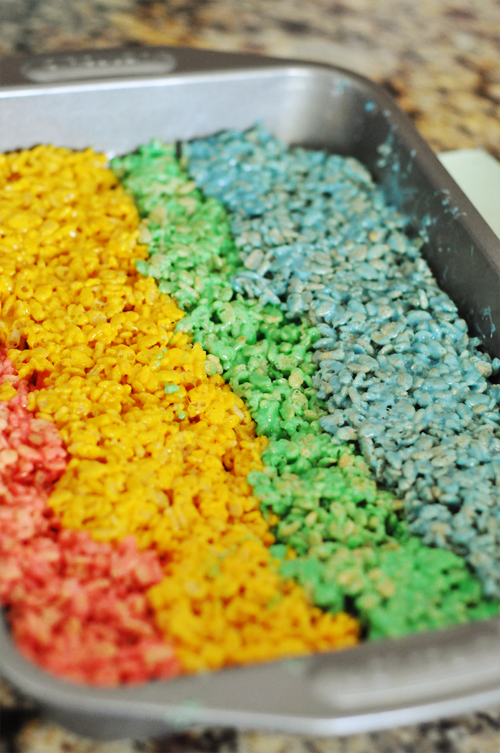 Add a little over 1 cup of rice crispy cereal
into each bowl of colored marshmallows.
You have to work fast because you don't want the marshmallows to harden.Next put one color at a time into a sprayed (with cooking spray) 9×13 pan.
One little trick- spray cooking spray on the back of a spatula so that the
sticky mix is easier to work with. Pat each color down with the back
of the sprayed spatula. 
Let harden for a bit.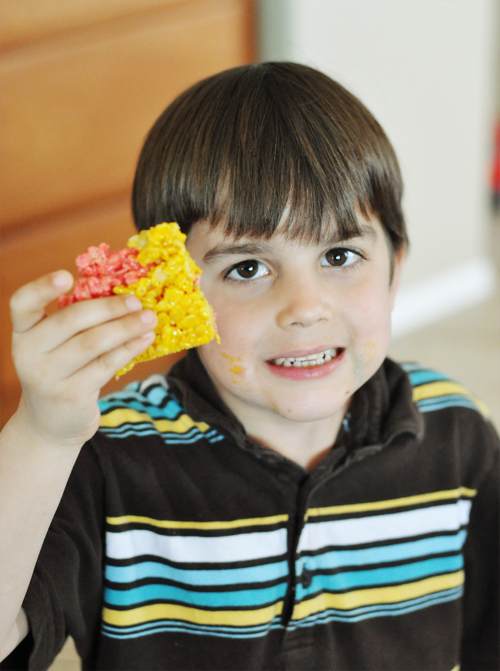 Easy, fun treat and my kids went nuts for them!
(yes, I do have 3 kids- my youngest is home the most with me, so he's
the lucky tester-outer usually! )
Enjoy!
I linked up to:
Tidy Mom's I'm Lovin' It and
Tatertots and Jello's Weekend Wrap Up Party