Last week my Dad lost his battle with cancer.  Today we will celebrate his amazing life at a memorial in his honor.  He was my everything – biggest cheerleader, had a smile that lit up a room, gave the best hugs on the planet and didn't waste a second in telling me how much he loved and adored me.  I am blessed to be his daughter.  My Dad exudes love and kindness.  With him in mind, I share this post.  Thank you for your sweet thoughts and prayers……
Teaching my kids about kindness has always been a goal of mine.  It's part of a mom's job, right?   This year it's come to the forefront after I started doing random acts of kindness every 14th of the month in honor of my sweet JJ.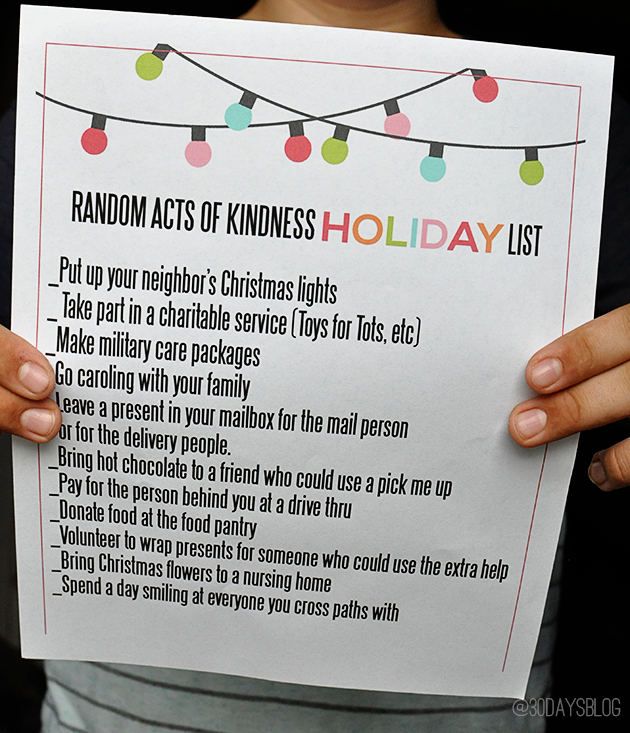 To help get you started with your kids on this fun adventure, I created a Random Acts of Kindness Holiday Checklist.  I put one together in the summer and we loved doing small things to spread a little love.   You can use the list I came up with or you can create your own.  Some elements used for this printable are from Kelly Jane Creative.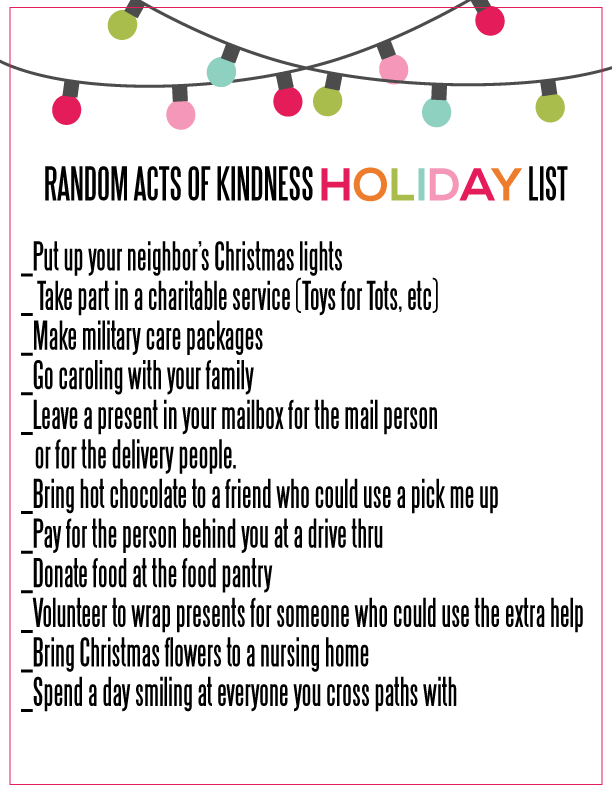 I added that last one as a tribute to my sweet Daddy.  He smiled his huge smile at everyone he came in contact with. 
I will have plenty more printables and gift ideas over the next few weeks so that you can shower the people you love with kindness.