The 14th is this week — remember what the 14th of each month is?  The day I'm dedicating to random acts of kindness.  Did you do anything for Valentine's day last month?  This month I hope you'll join me!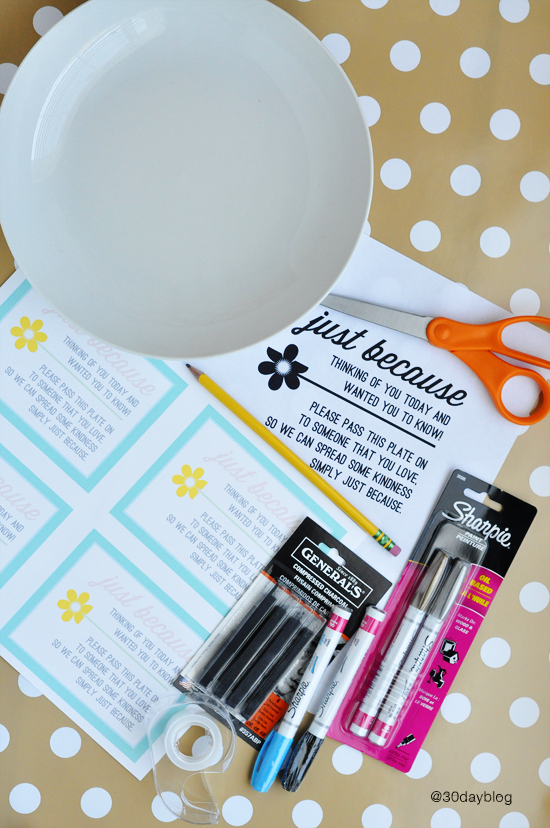 I've seen sharpie mugs and plates all over the internet and have been dying to make one.  I found this tutorial from Scribbles from Emily and followed it to make this "Just Because" plate.  I wanted to make a plate that could be passed around from person to person for no good reason,  just because.
I got my plate (more like a curved plate- bowl possibly?) at the dollar store and the sharpies and graphite at Michael's and then followed Emily's tutorial.  This is how my plate turned out: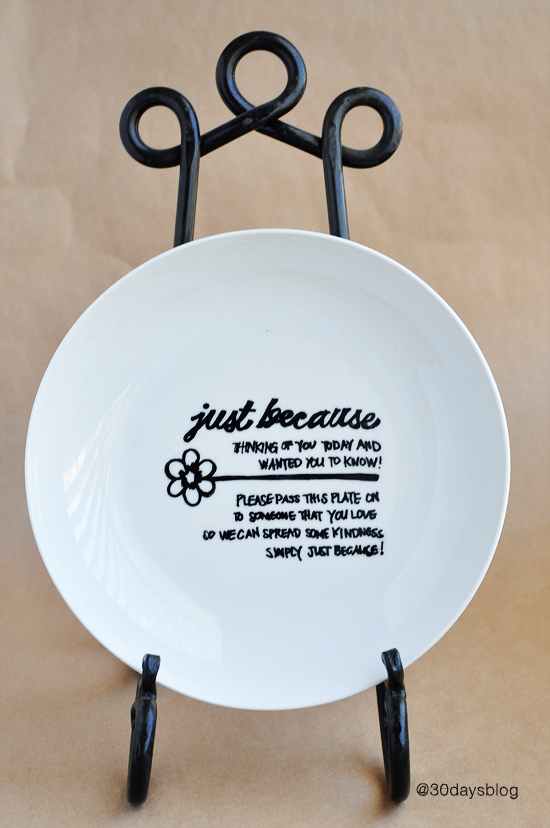 So it's not my best creation ever….I still think it's sweet though.  I need some more practice so it's not so wiggly and wobbly.
I created the file to share in case you want to give it a try.  I also made a printable version if you don't feel like going through all the steps to make the plate.
Download a black and white single "Just Because" file.
I made a new treat to put on the plate (recipe to be shared soon ;) and wrapped it in cellophane and a ribbon.  Here's how the printable option turned out: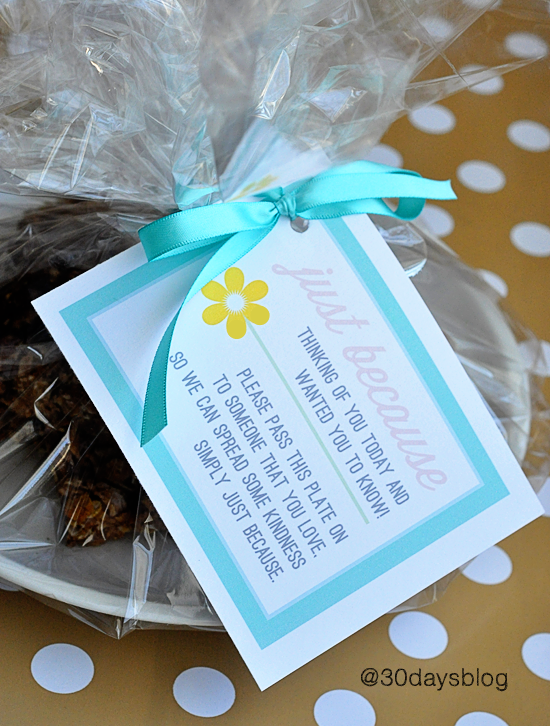 Download a sheet of Just Because plate
color or black and white printables.
For personal use and 30days subscribers only.  Thanks!
Will you join me in spreading some love?
What's your favorite treat to make for people?