Happy 14th of the month!  Over the last several months I've concentrated my efforts on random acts of kindness on the 14th of each month.  In honor of my oldest, this has turned into something magical for me.  With summer fast approaching I thought it'd be fun to create a Random Acts of Kindness SUMMER LIST!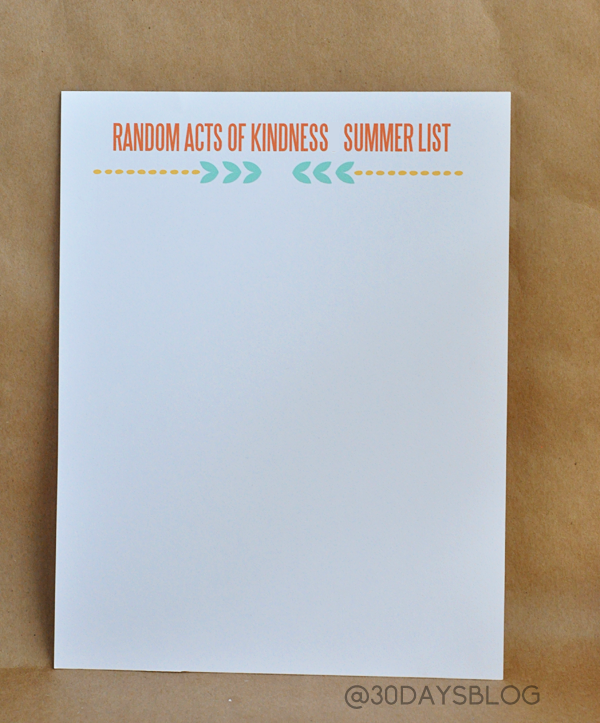 I've seen summer lists for kids for years now- things that you want to accomplish over the summer while the kids are out of school.  I think they are awesome!  But wouldn't it be fantastic to focus on doing things for other people?  I want my kids to be the kind of people who are always looking for ways to help those around them.  I want them to be the helpers.  What better way to do that to encourage them to do random acts of kindness?  To give JUST BECAUSE.  Without expecting anything in return.  So we made our list: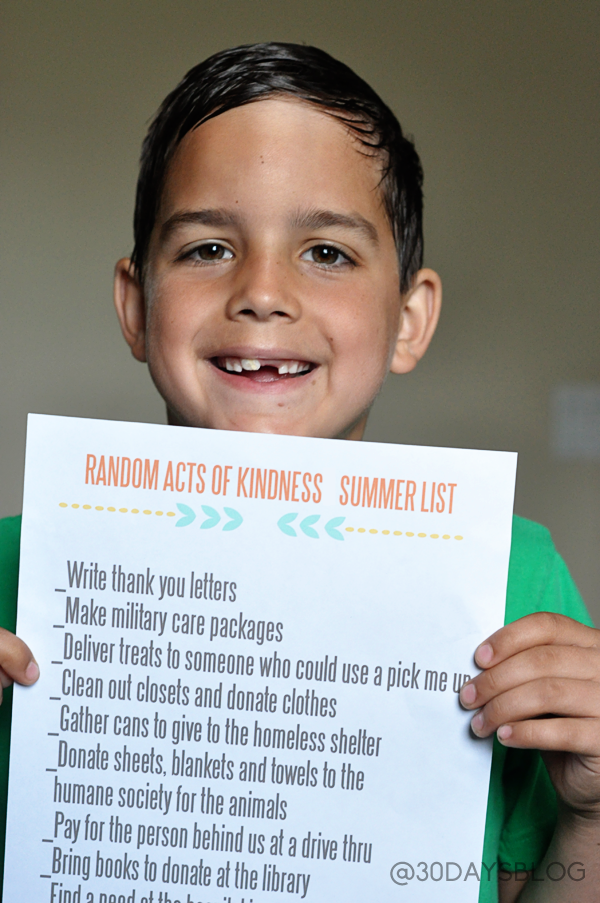 This is what our list looks like: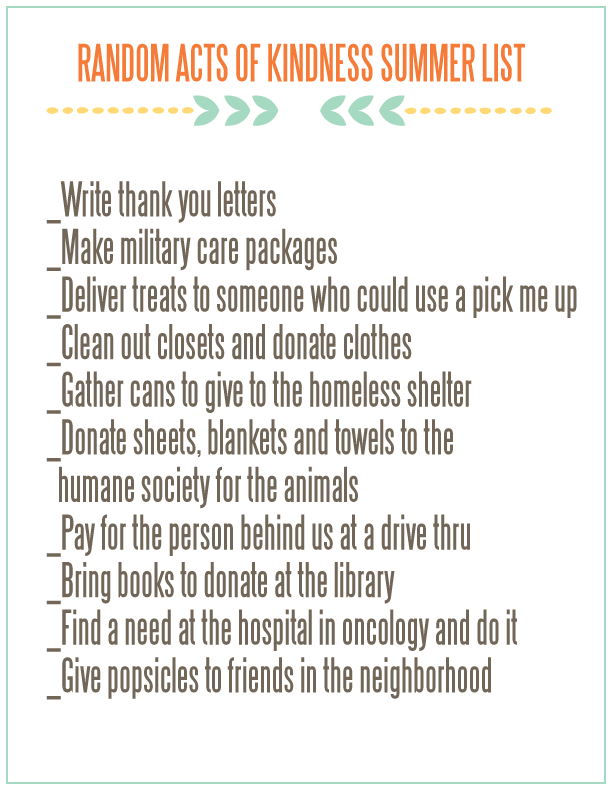 You can download and print our list.  Or a blank printable that you can sit down and come up your own ideas with your family. A dear friend suggested that I host a link up where everyone could share the kindness that you've been up to.  And I thought that would be so much fun.
SO-  this time next month for my random acts of kindness post, I want you to link up a post of your summer RAOK list or the RAOK that you've been involved in.  It doesn't have to be anything grandiose.  It can be something as simple and sweet as delivering cookies to your neighbor.   The goal is to spread kindness, one person at a time.  I challenge each one of you to find a way to do something for someone – anyone, anywhere- just because.  Who's with me!?
If you need some ideas, check out these RAOK posts that I've shared:
Random Acts of Kindness Printable Cards
Random Acts of Kindness Plate
Kindness Quotes
and I bet you'll like 25 Easy & Fun Kids Ideas too!
I linked this project up at some of these fun parties.