My parents are both avid readers.  They can be found reading every night before bed. It wasn't until my mom gave me a Babysitter's Club book in fifth grade that I was hooked. My kids are just now getting to that point and I want to encourage reading as much as possible.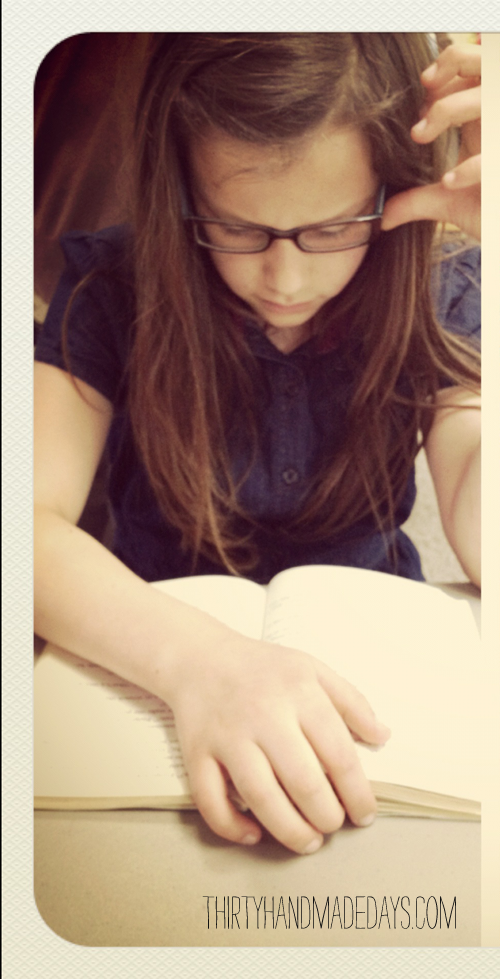 Every summer there are a number of programs with rewards systems set up to do just that.   Our local library has something every year too. 
Topping the list of fun summer reading programs:
Scholastic Summer Challenge
Barnes and Noble Summer Reading
I created a chart so my kids can have a visual reminder to read Monday through Saturday.  I will have my older kids read for longer periods than my youngest.  Each kid will get to pick an activity to do the following week if they do all of their reading.  This chart is pretty generic so you can adjust it to suit your needs.  The line next to Summer Reading Chart is for your child's name. You can have them "x" out the boxes, use stickers, etc.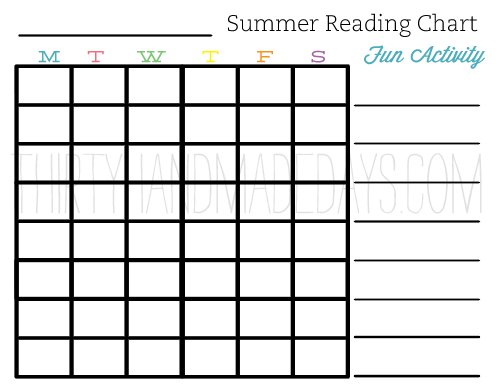 Download a summer reading chart.
For 30days subscribers and personal use only. Thank you!
What are some of your kids favorite books?