When we took our Christmas tree down and put away all the decorations we were left with bare spots all over the house. And to make things worse all the goodies are gone except for the teeth breaking peanut brittle that no one will touch. Thank goodness for Valentines day! It comes at a perfect time of year to help restock on chocolate and make those bare spots in our home look rad again.  And nothing's more rad than a reclaimed wood valentine sign with vintage goodies draped across it.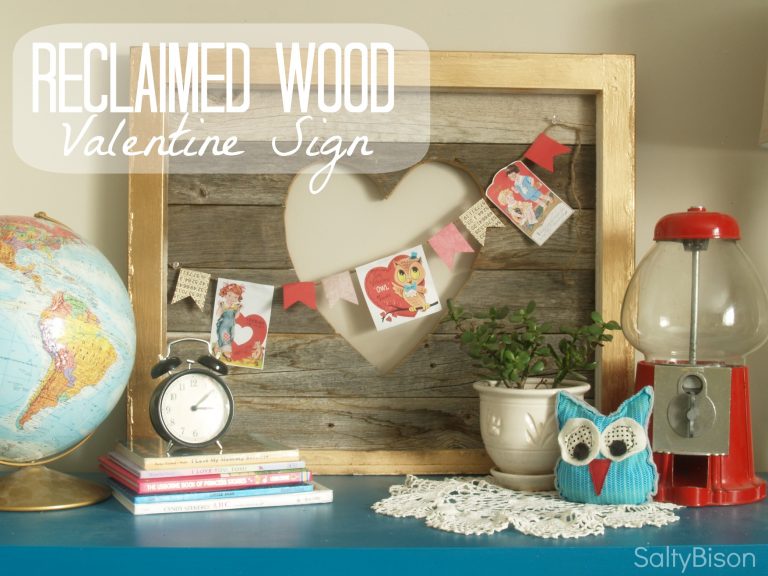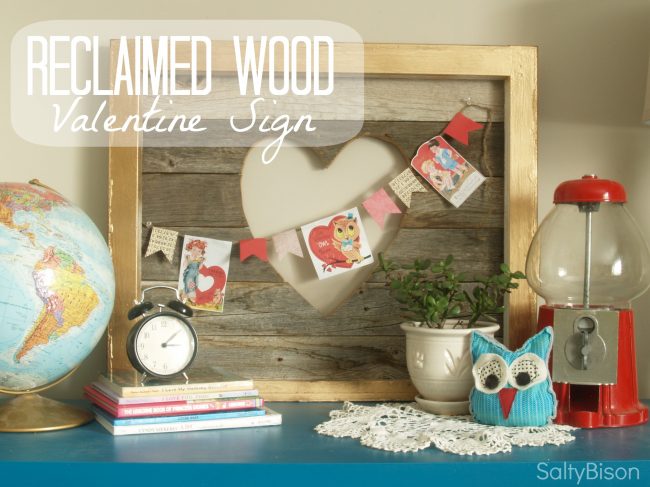 Here's what you do…
1.) Find an old window and safety glasses and knock out the glass with a hammer. (wear gloves)
2.) Cut some reclaimed wood the same width as the window frame. Be sure you cut enough to cover the entire back side of it.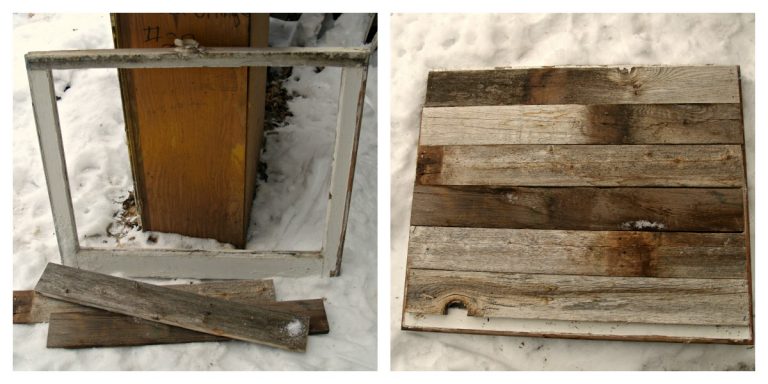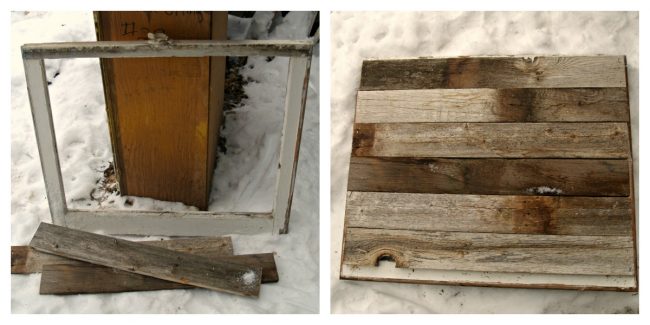 3.) Using a nail-gun or hammer secure the boards to the back of the window with nails.
4.) Draw a heart onto the wood. (You could also do a star or something similar)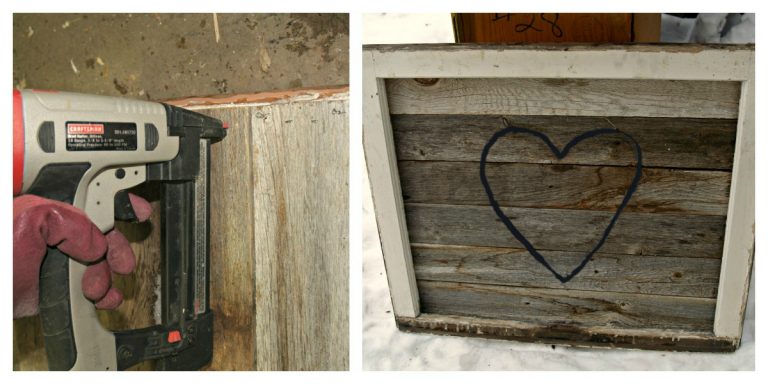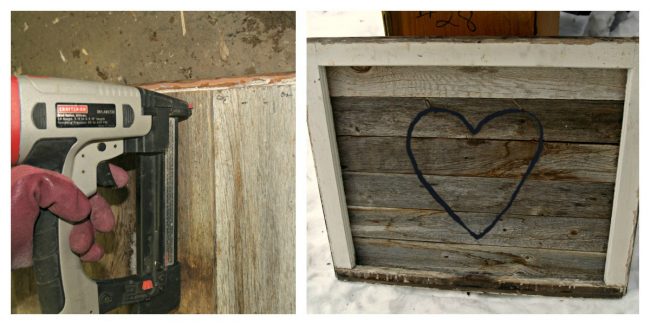 5.) Drill a hole just on the inside of the drawn heart.
6.) Using a Jigsaw, put the blade in the drilled hole, follow the drawn line to cut out the heart.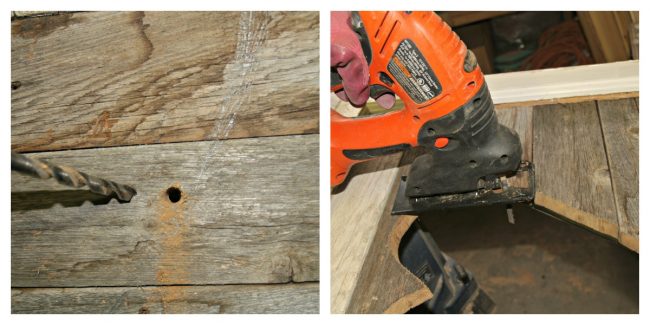 (You may need to secure the boards with more nails at this point. My jigsaw wiggled some loose.)
7.) Paint the trim of the window any color you want…I'm on a gold kick so that's what I used.
8.) Make a cute little valentine swag to drape across the sign using these adorable free vintage valentine printables…
This owl was my fav. I found it at Free Pretty Things For You…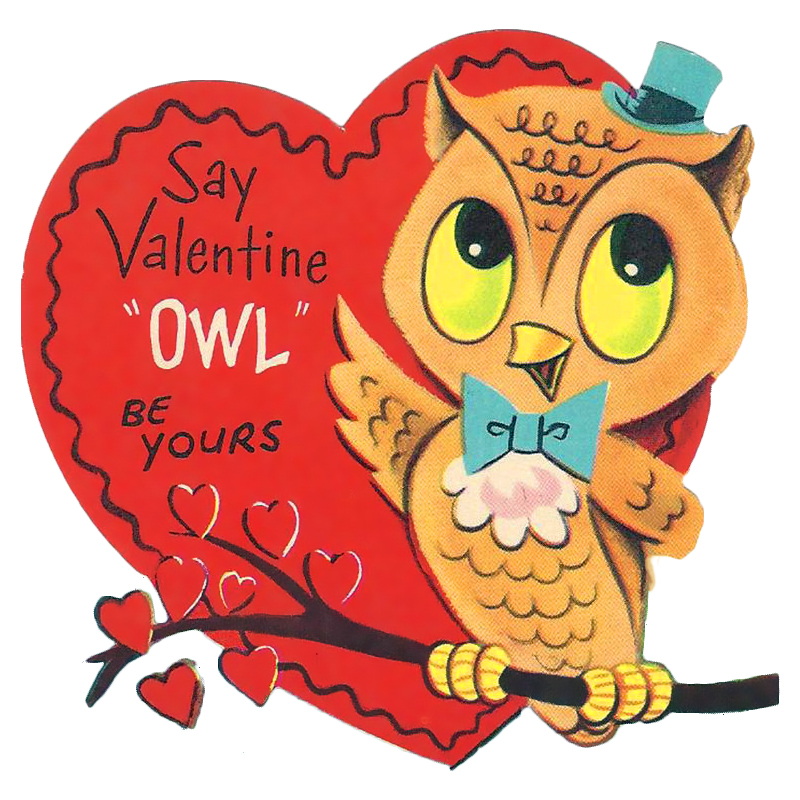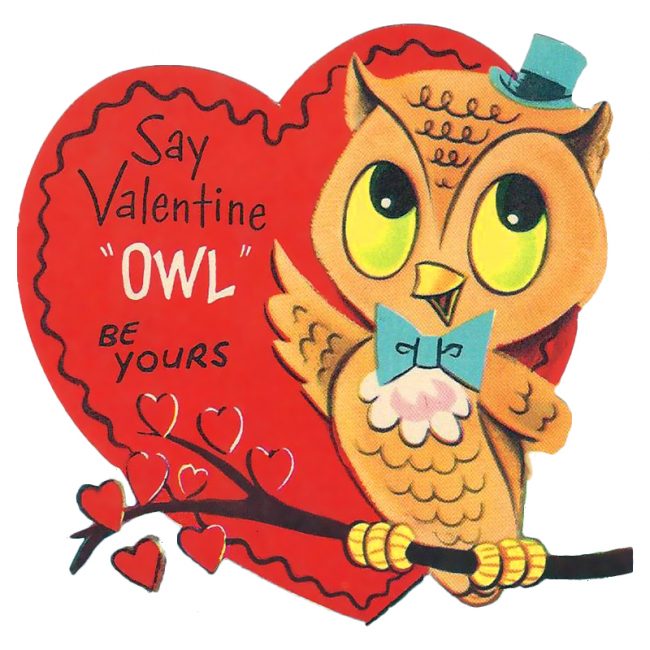 And this one is from Tip Nut….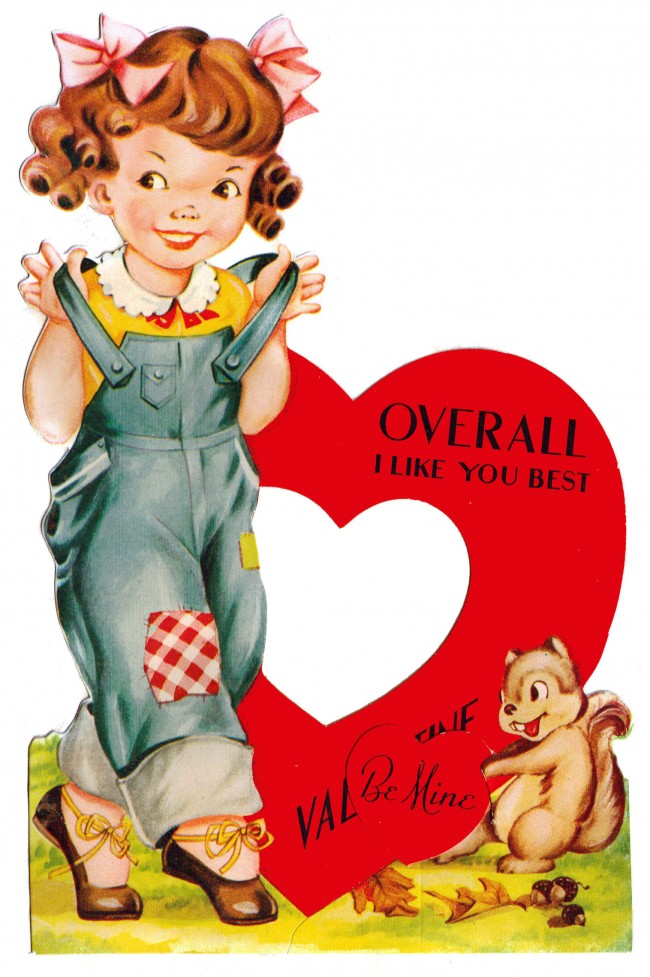 The Vintage Bag Lady…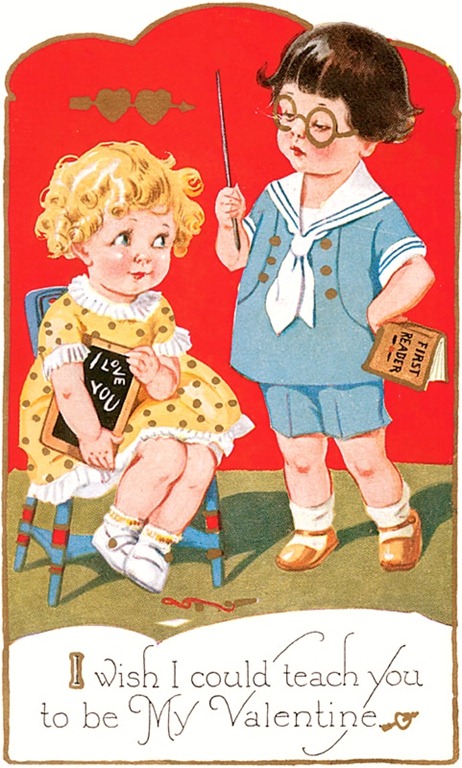 And this classic from Free Vintage Digital Stamps…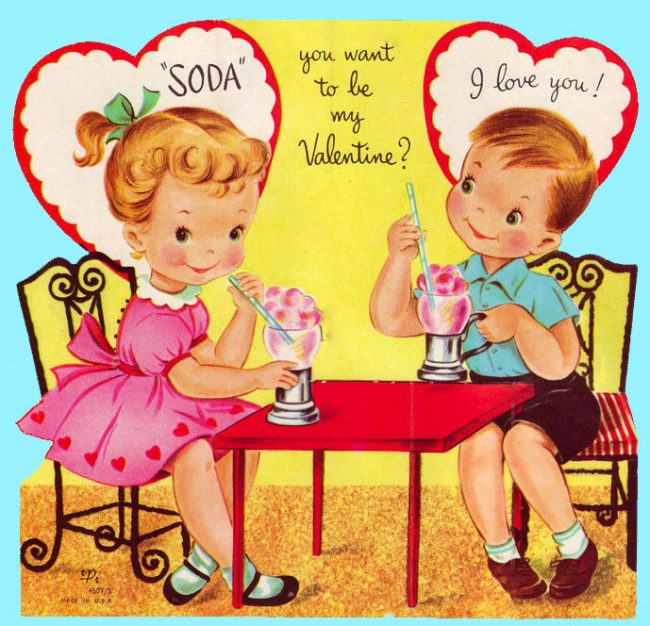 I hope this tutorial inspired you today!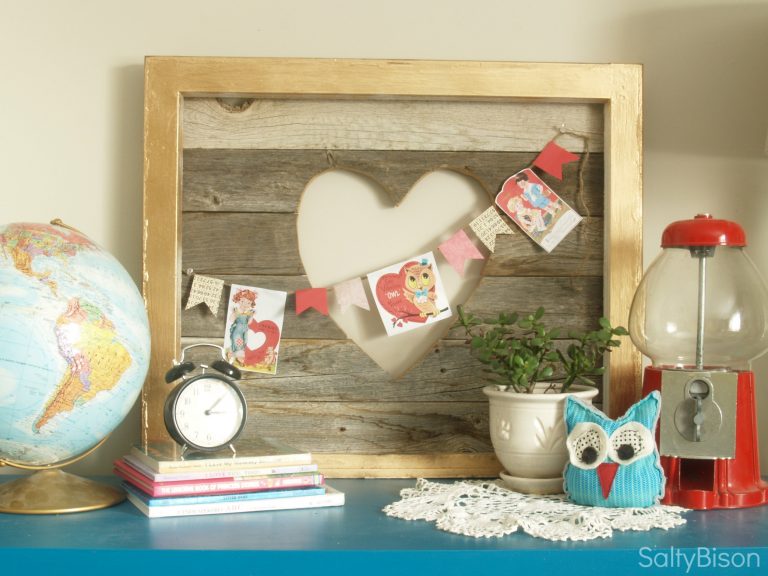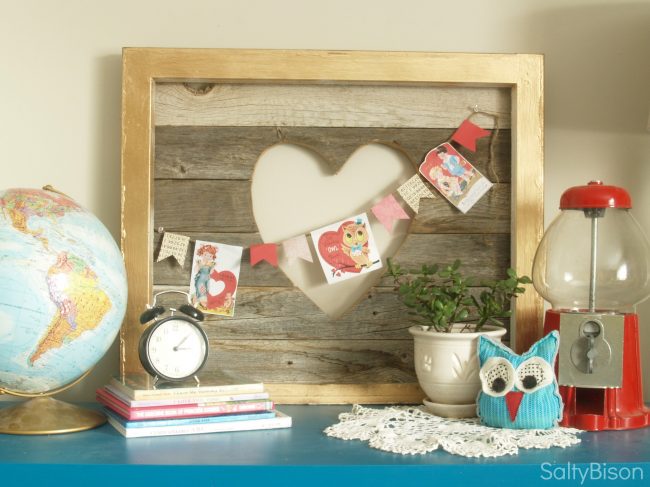 And now I will leave you with my favorite valentine poem…
Roses are red,
Bacon is also red,
Poems are hard.
Bacon.
May February bring you lot's of chocolate…and bacon.
-The Salty Bison Gals XoxOxox